It was a sudden crave one day while window shopping-ing in Midvalley. I can't seem to recall any good Japanese restaurant around this area. Oh yes! There's Ninja Jones hor .. adoi, now only I remember. Totally forgotten about it lol, sign of aging *sob sob*
Anyway, this was what I ate for instant gratification! I always come here for this ...
Localised
Salmon Sushi
with Slices of Japanese Onion (damn sweet and fragrant) with mayo drizzle. Still as good as I remembered them to be.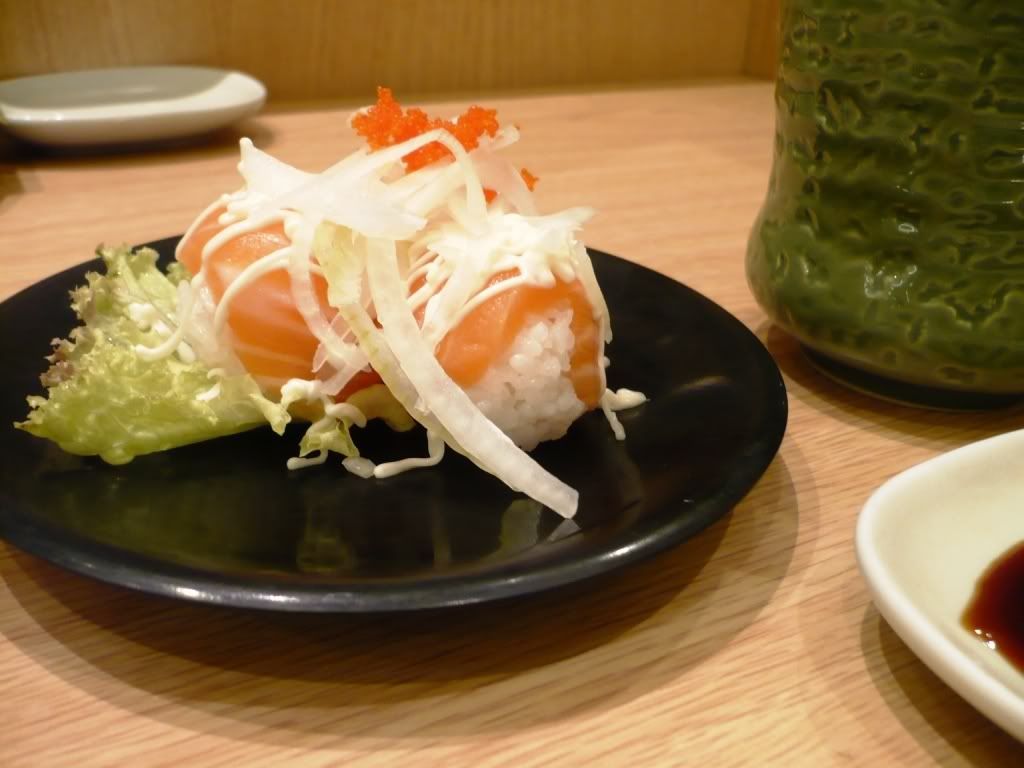 Another localized
Tamago Sushi
but charred, and topped with sprinkle of herb and drizzled with mayo. Definately a winner in presentation and taste. I loved the charred taste so much that I had another plate.
I picked up a plate of local
Unagi Sushi
. Bad choice. AVOID it at all cost coz the local unagi tasted fishy and had bones. YUCKS!
Okay, those were starters and this was the reason why I went in to Sushi Zanmai. For its
Japanese Curry Rice
. It was definately not Japanese style curry for its not sweet at all. The authentic one's suppose to be slightly sweet for its cooked using apples. Irregardless, it was tasty and good.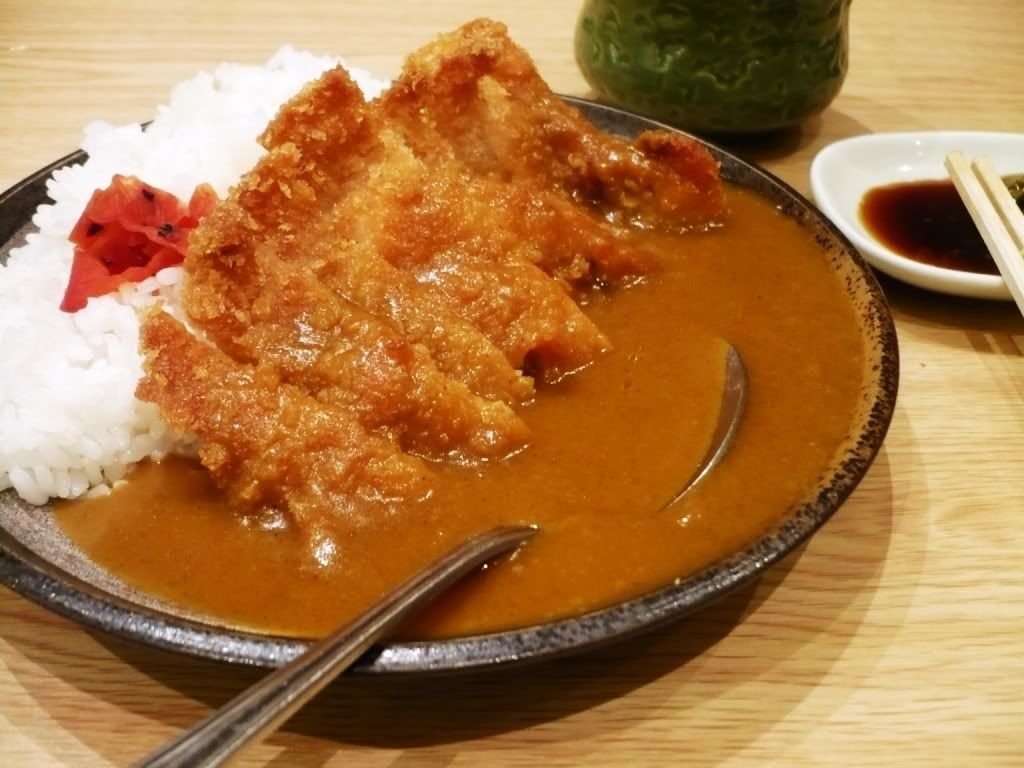 The bill came to about RM27.00 which was not bad. Sushi Zanmai is still consistent and prove to be the best conveyor belt chain in Malaysia still.