Last week's been totally hectic for me.
In addition to the numerous weekly campaign my work front had embarked on, I volunteered to base myself in
Interior 2008 exhibition
- which my company participated in with a business partner and guess what! The booth
WON 1st prize in Best Booth Design Category!!!
Yup. Although my company contributed a small fraction of the whole interior fitting, I can help feeling sooo proud.
The booth is really awesome isn't it? So colourful and striking, and needless to say I was swooning all over the wallpapers and thinking hard to bring some rolls over to Ahaus for me and J's little project :-)
Its four whole days of networking, networking and networking and, I over-estimated my physical ability. Not only was I physically exhausted, I was mentally drained as well but phewwww ... it had been a success from start to finish so thankfully, all effort is not wasted.
The only problem I encounter is, I'm so clueless when it comes to what to eat during lunch time. Our business partner's staff - a team of more than 10 threw the same question too when lunch time came. Some made their way all to The Mall for foodcourt food where else I decided to settle for Riverside Cafe located at the 2nd floor. Yeah, I was kinda snooty ... hehehe, nahhhh ... I was mentally drained really and all I wanted to do during my break was fuel myself with food and bury my soul with a book at hand. My tired feet refuse to carry me all the way to The Mall too ... hence ...
Riverside's food ... hmmm. It was really not too bad!
Their
Chicken Rice (RM11.00)
came highly recommended. Although it was halal, its comparable to many good ones out there. Its steam chicken were perfectly steamed and when eaten with the accompanying vinegered chilli and dark sauce, it was really tasty. Rice can be improved though.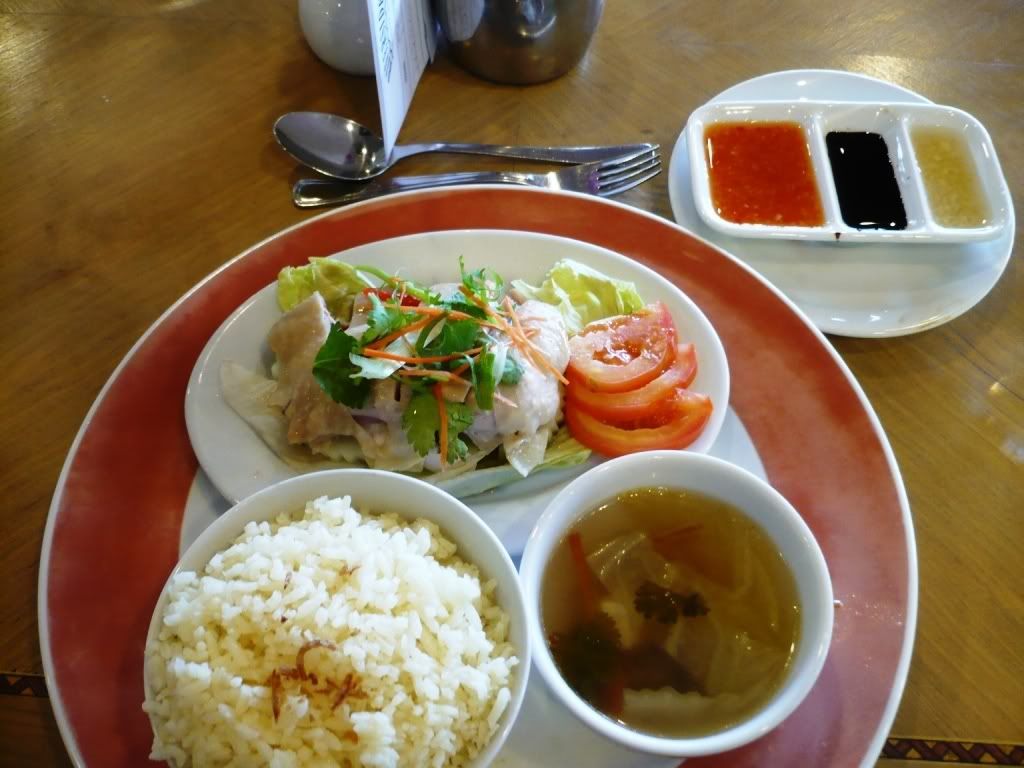 The other dish I'd tried were its
Curry Chicken Rice (RM11.00)
which again was really good. The curry were creamy, flavourful and chicken pieces were fresh and generous. It wasn't too spicy too.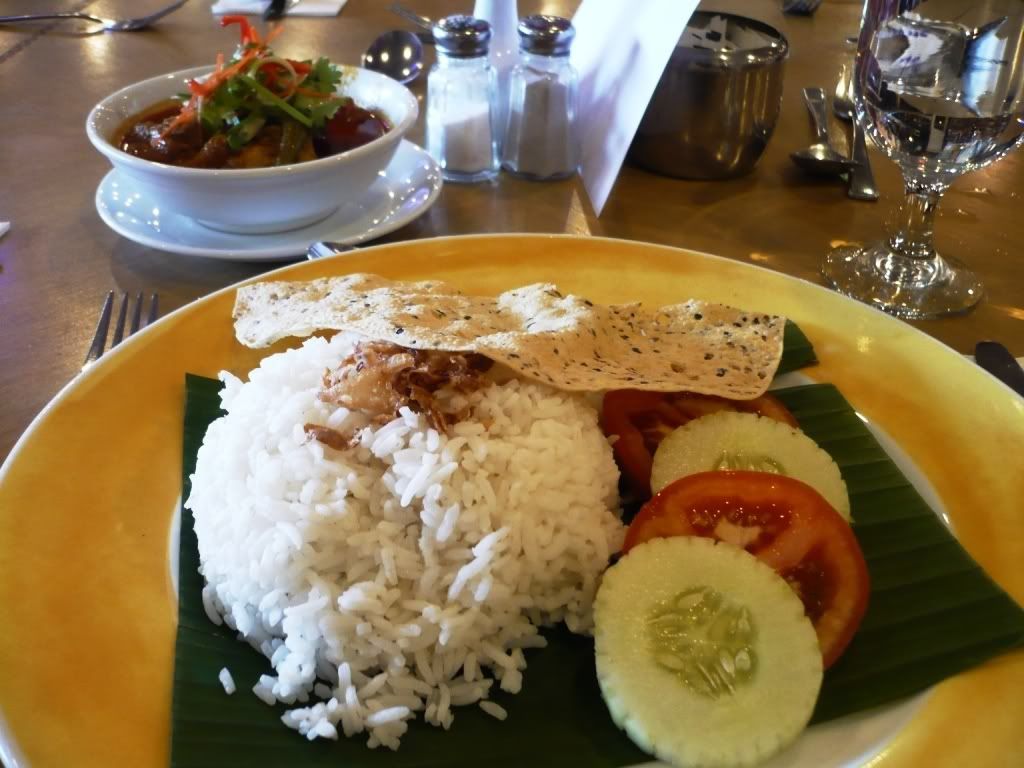 Fiery red chicken curry ...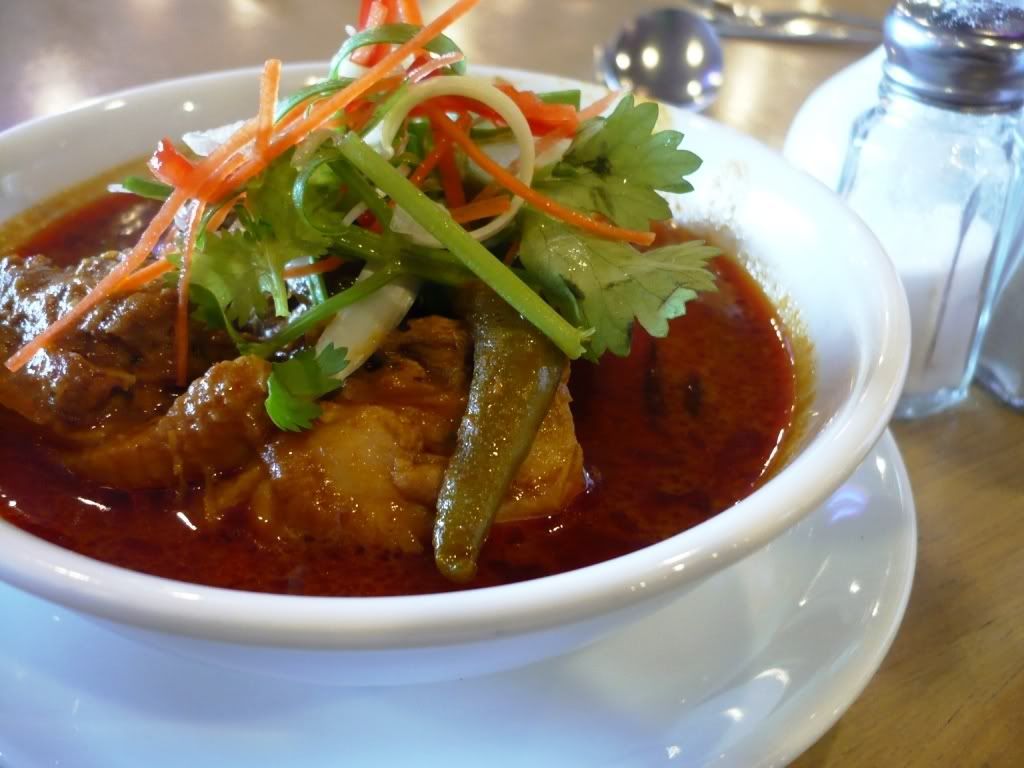 Their ala carte menu priced its Brownie and Ice Cream at RM9.50 which I though were pricey! The trick to enjoy the same
Brownie
, minus the ice cream but at only
RM4.00
is get them from the cafe located right at the entrance. And oh, you have to bring them inside the restaurant youself. The brownie however were a bit too dry.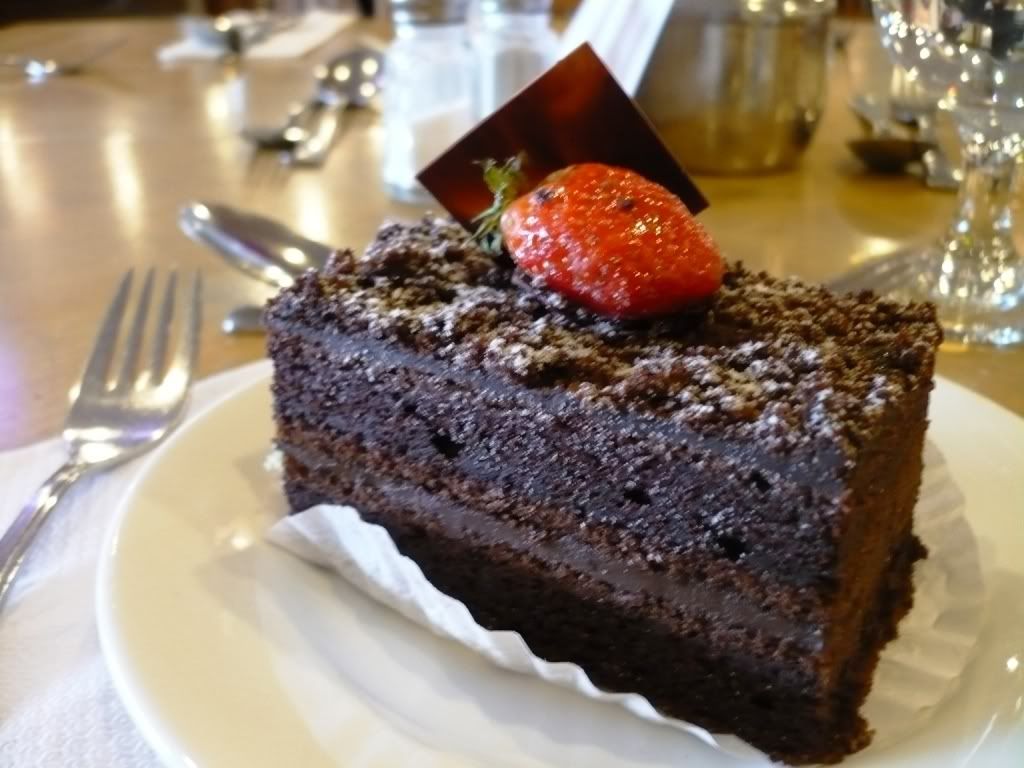 So glad to be back in office as I still fancy the Chap Fun stall anytime for lunch.