My brother is a typical chinaman whom favours anything good, and cheap. When it comes to food, there's no exception to it too, therefor, when my aunt decided to bring me here for dinner one evening, I know I'm in good hands for my brother had been raving about this coffeeshop to the whole family for months.
There's only two of us hence we limited the order to the following only. But trust me, the portions are hugeeee enough for three! We could hardly keep it in after finishing off with a cold glass of Sugar Cane Juice!
First, we attacked the
Oyster Omelette / Or Chien.
Two words. THE BEST. Just look at those juicy, plump oysters resting amongst the omelette! So huge isn't it?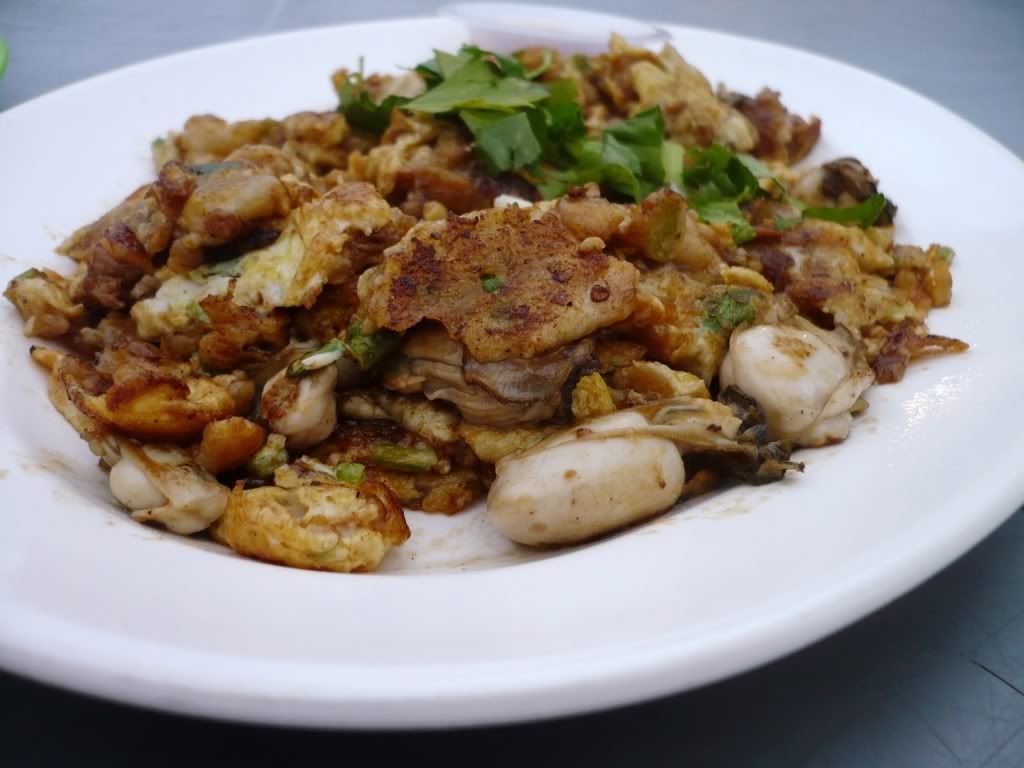 Next, another super yummy, lard laden, sinful
Carrot Cake / Char Kueh Kark
! Look how moist the carrot cake is. The beansprouts were fat, juicy and crunchy still and when eaten together ... oh yummmm, you get a burst of flavour with soft, goey and crunchy texture.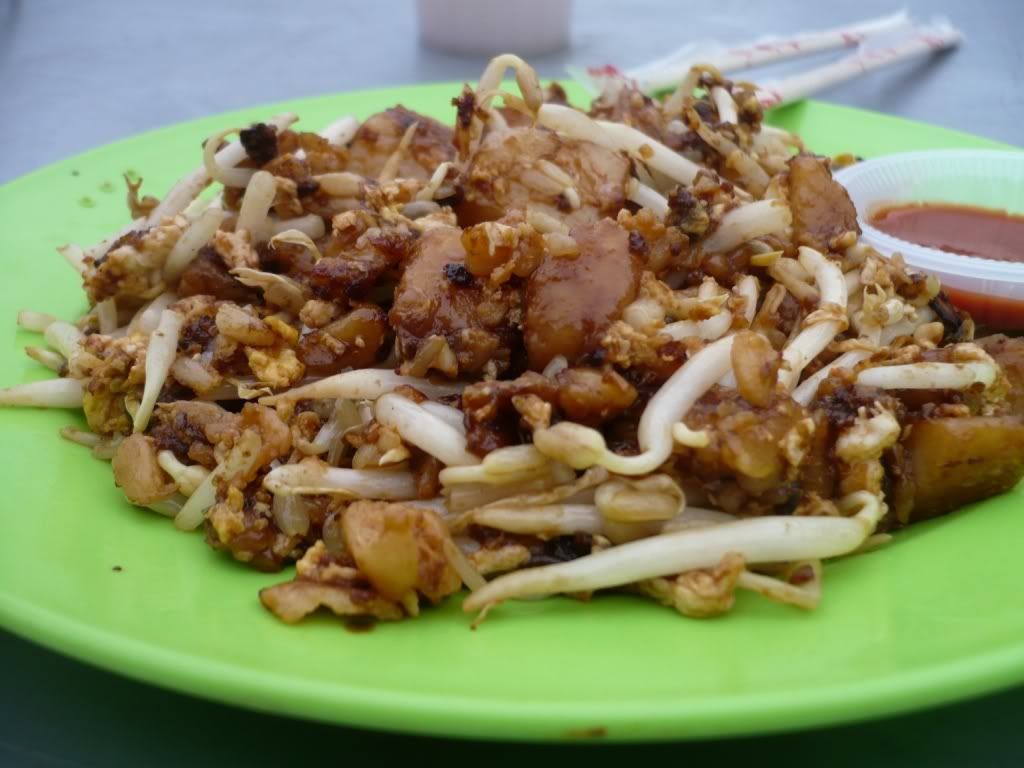 I was kinda full for I'd earlier eaten something but my aunt wanted to try their
Popiah
again. She said it was good and I could not agree more! If you like Taiping style popiah, which sweet, reddish sauce, this one's for you. There's one more thing that's very unique about this popiah which was, it contains dried shrimp, I think.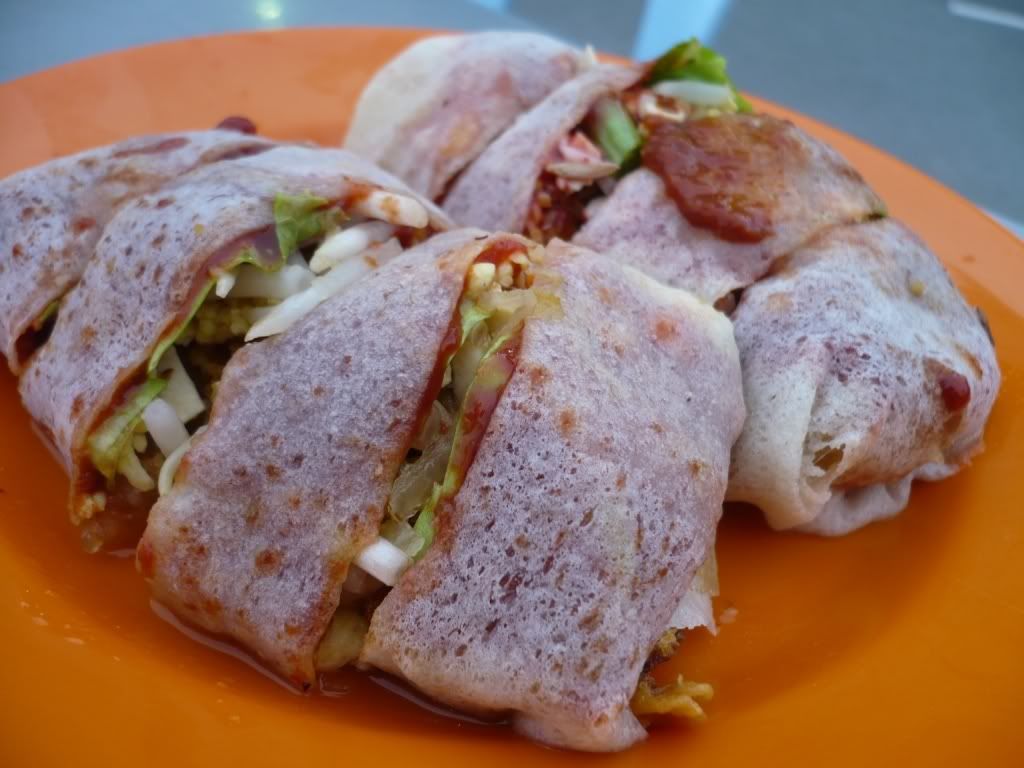 Thanks Auntie Kim Moi for the yummy dinner!