We came, we conquored and ATE like there's no tomorrow. The occassion was to let Daphne and Armand taste Alisan Mamak's fame Mee Diao and for a change, instead of having a makan session in an airconditioned place, we'll have them the Malaysian way - roadside stall.
Thanks Teckie for the wonderful suggestion and quick action. The meet up was materialised right after our meeting just from two nights ago in Pick & Brew and was graced by not less than 10 food bloggers! Needless to say, the table were FULL of food, glorious food.
Here's what we ate.
Kuang Chiang
or Kau Chang Kueh as how Teckie calls it. My grandmother from Penang makes them every chinese new year for prayer offering. But unlike Alisan Mamak's version which contains dried shrimp, my grandma's version has just a few notable ingredients such as yam paste, boiled peanuts, beancurd skin and seasoning of five spice powder. Alisan Mamak's version came with steam (white) or fried (brown). Both were delicious and addictive!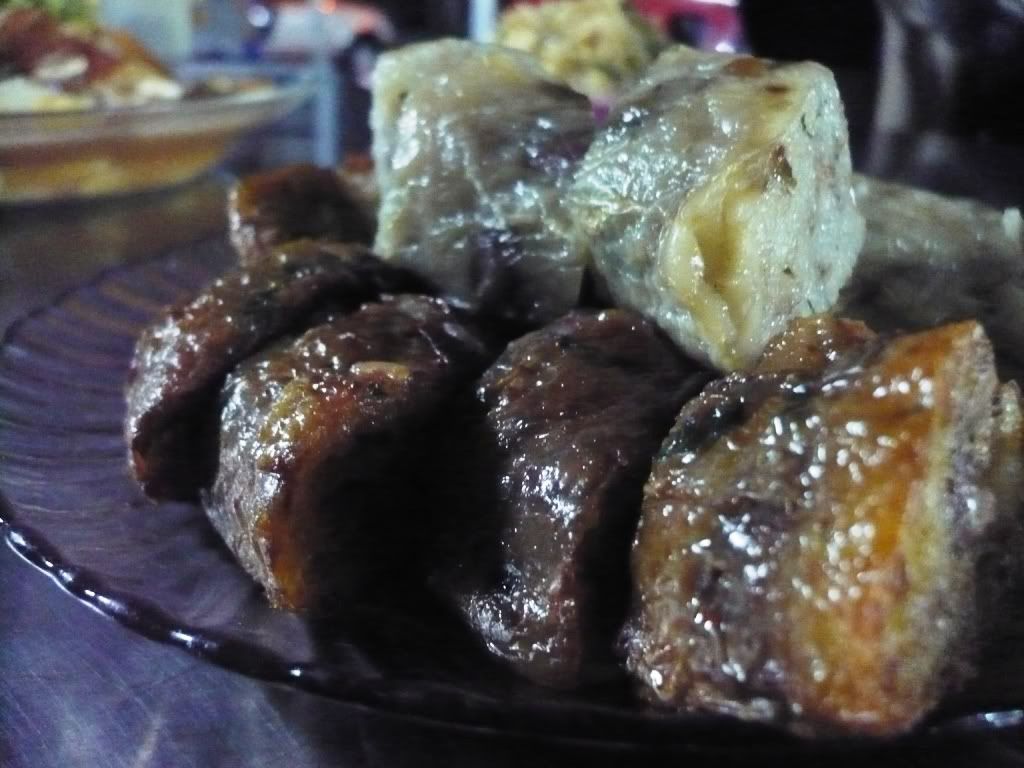 Mee Jawa
, which essentially is a spiced potato based gravy with noodle. I packed a packet for dad (its vegetarian if you have them without its sambal chilli) BUT I accidently left it in Jennifer's car. Thanks Jen for the ride home :-)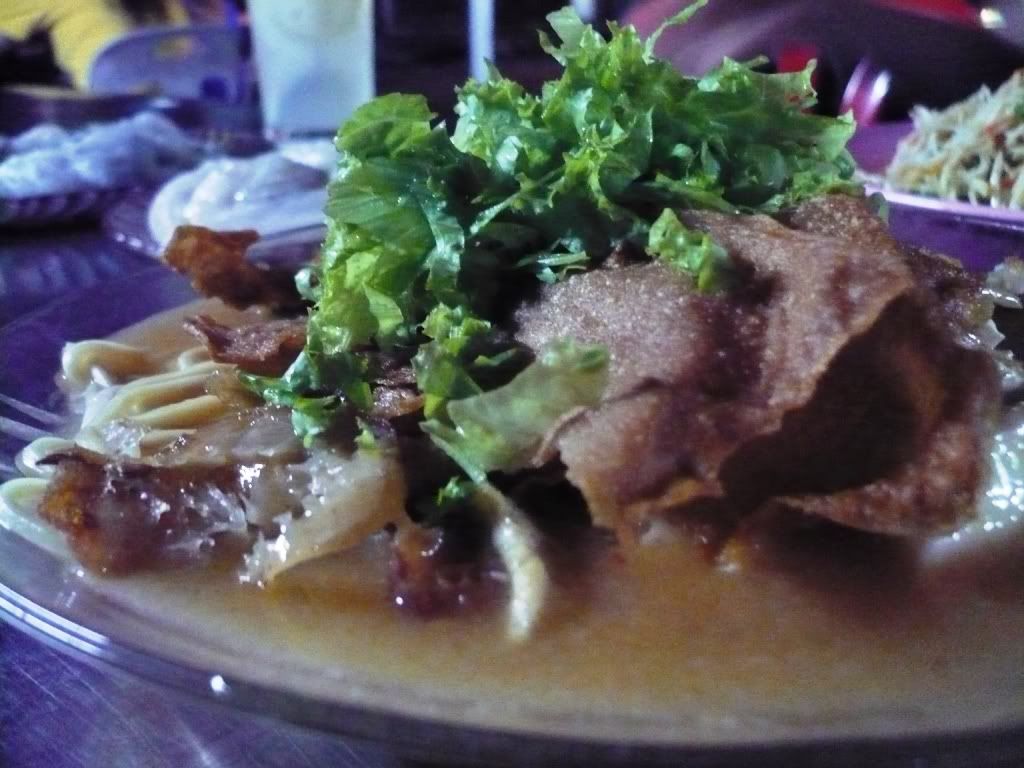 Chai Kueh
, or Steamed Rice Noodle Dumpling with Turnip Filling. It was not too bad. Skin was not too thick and filling were delicious and fragrant. I whacked two pieces.
Behind the Chai Kueh were the legendary, simple and very delicious Teochew style Economy Noodle called
Mee Diao
! It had simple ingredient such as noodle (not sure what type it is, sorta like a cross between Mee Sua and Yellow Noodle), carrot slices, green leafy vege, and beansprout.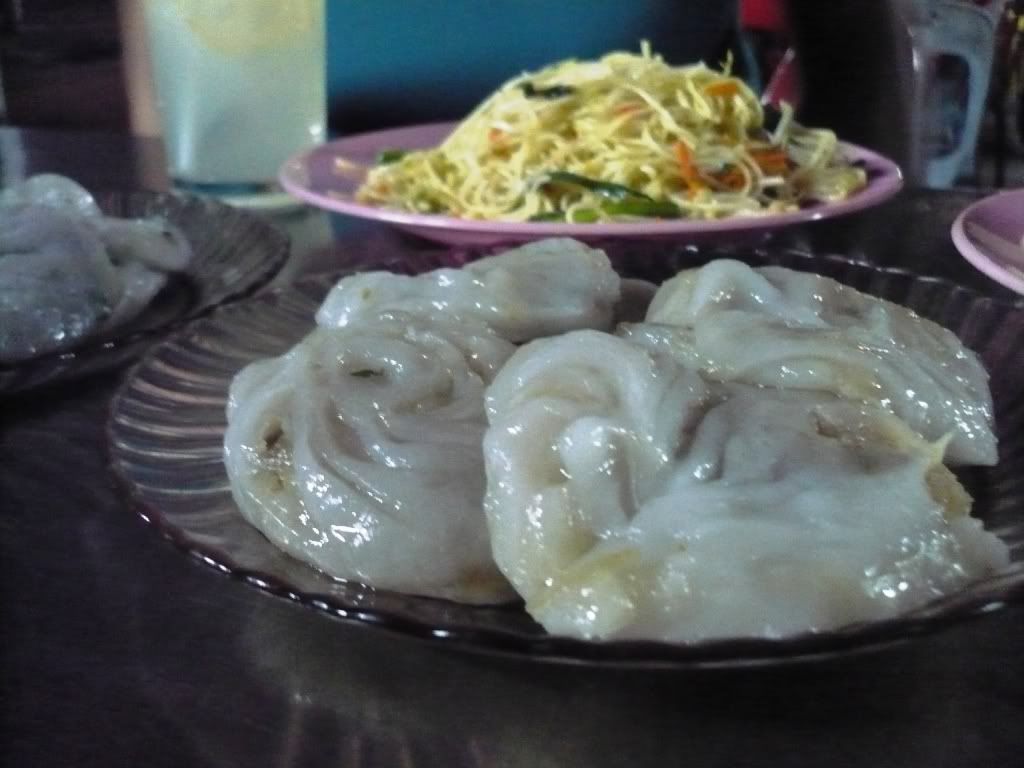 We pigged out further by ordering three bowls of
Curry Laksa
from the nearby stall. I spotted some fried pork skin, hence asked the auntie to kar liew aka add in extra ingredient. The curry were light and fragrant. Not bad.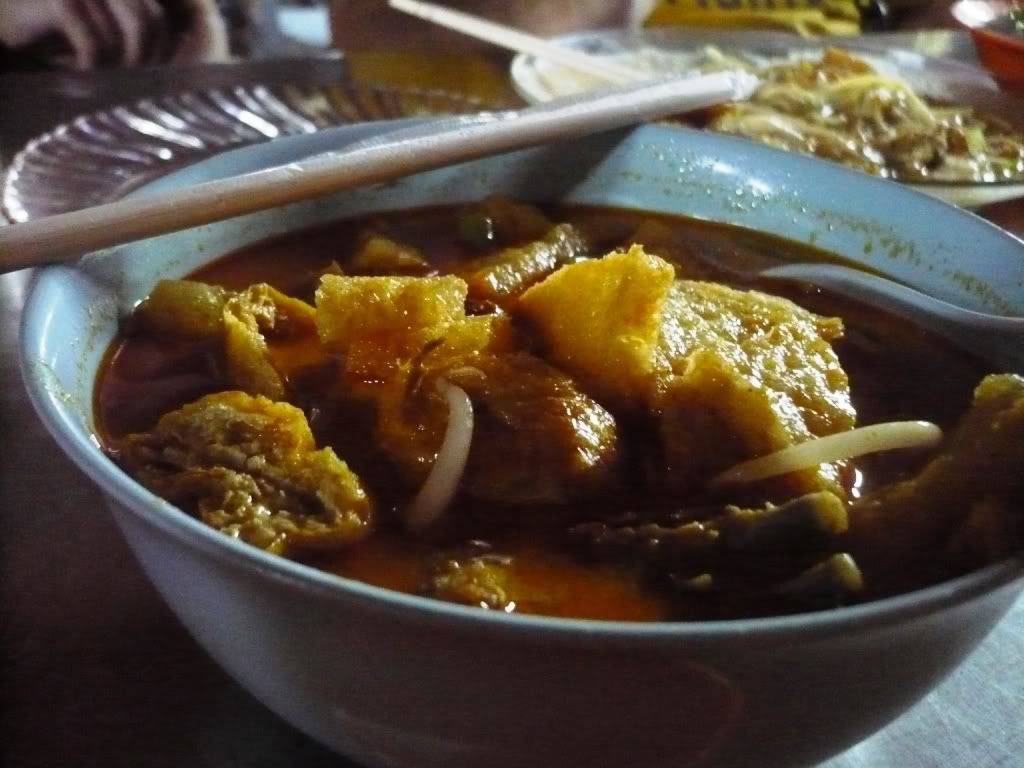 BBO brought us some delicious
Apple Cheese Cake
! Fresh from the oven! Yum!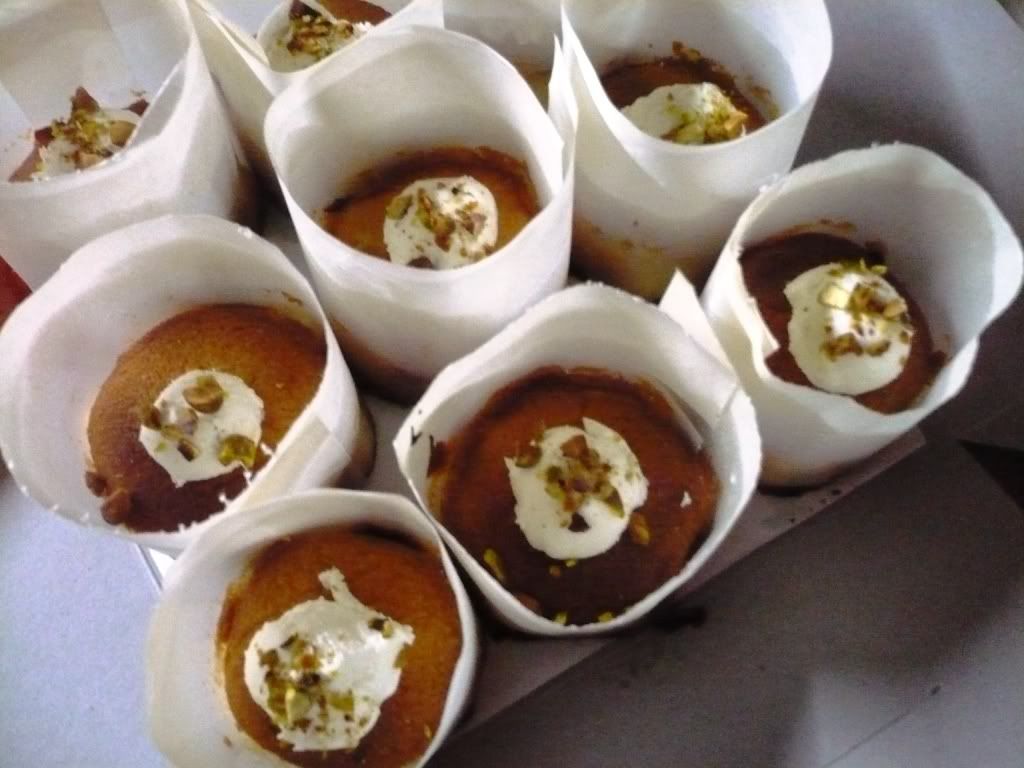 Also, their legendary
Macaron
too. Yum yumm ...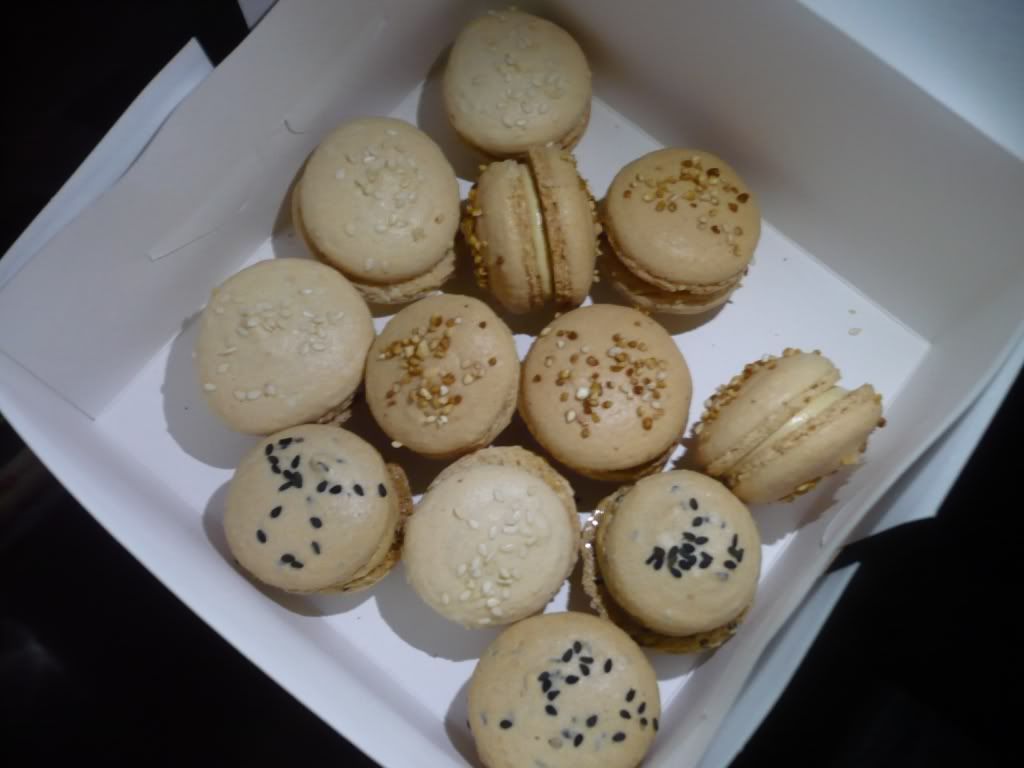 We yakked till quite late but alas, some had to make a move. Till than fellow bloggers, hope to catch up before I leave for Germany! See ya soon!