And this was what we (Mr + Mrs Precious Pea, WMW + a friend and me) ate ...
LOTSSSS of peanuts ... no kidding. The organisers of the recent King Crab Charity Dinner for Sichuan Earthquake Victim program decided to wait for some VIPs to arrive before serving us hungry diners food! *grumble, grumble*
Peanut were pretty tasty, or was it that we're hungry?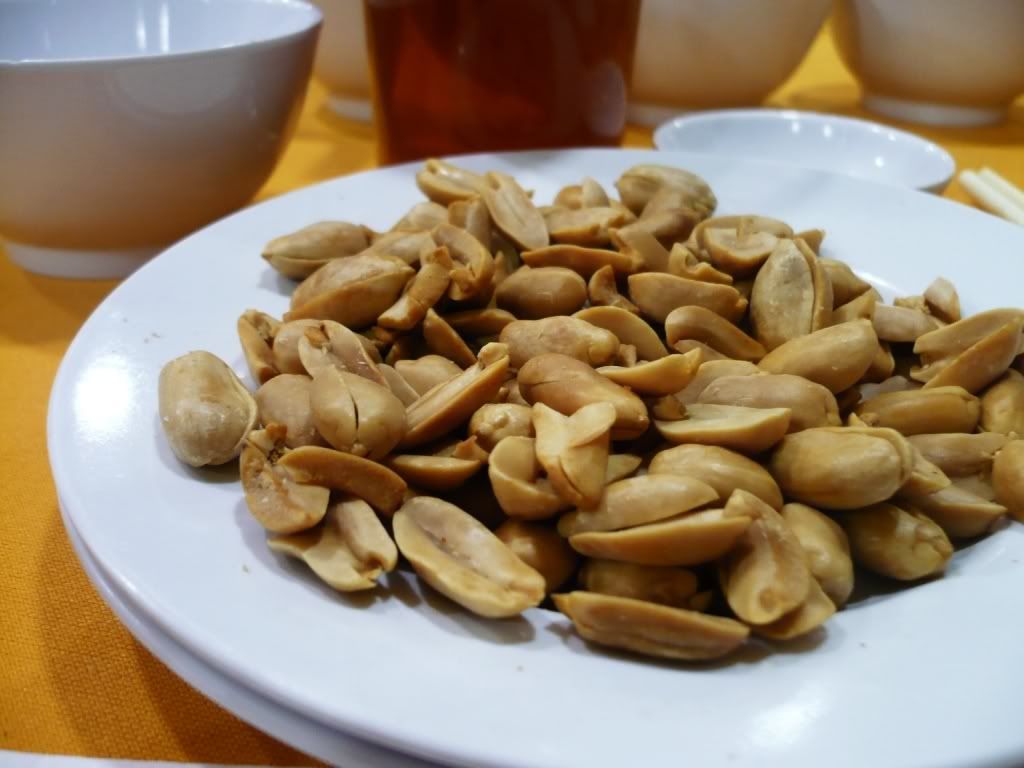 When the Four Hot Dish Combination finally arrive, WE ALL DIVED IN! I don't remember the distinct taste of each but all I remembered was, it was tasty and yummy! Jeez .. I'm drolling while typing this coz I'm hungry at this moment too!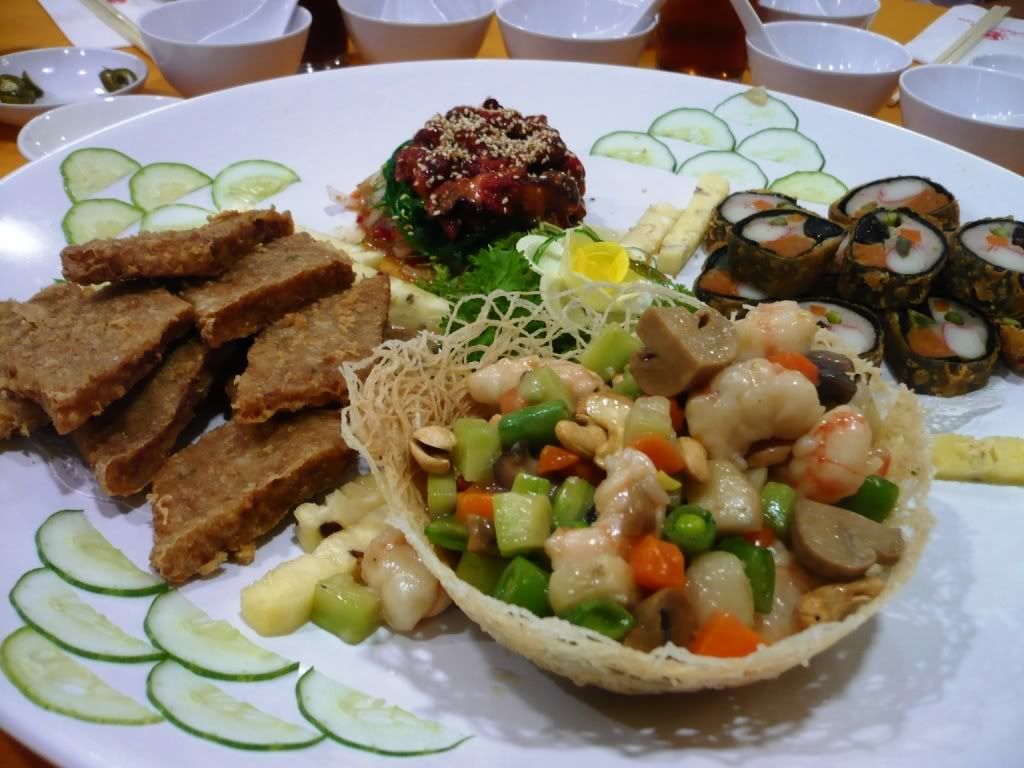 The Steamed Patin Fish were not as memorable comparing to the first dish. But since I'm a huge fish fan, I had WMW's share for she's not a fan. Thanks!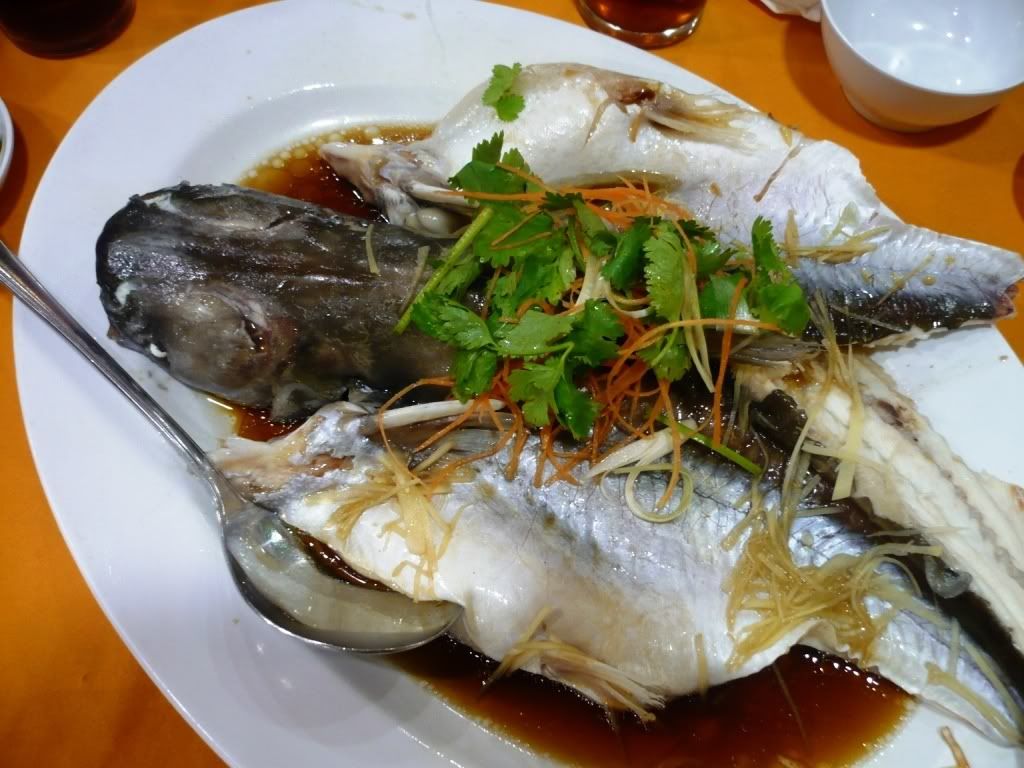 I was pretty glad that no sharks were killed for this dinner. Good cause + another good cause = applaudable, caring effort from King Crab's team! The alternative magical, tasty and yummy soup concoction came in form of Seafood Soup. There's strands of crab meat in it along with other unidentifiable strands. Scallops perhaps? Not sure but no sweat lah .. it was good nonetheless.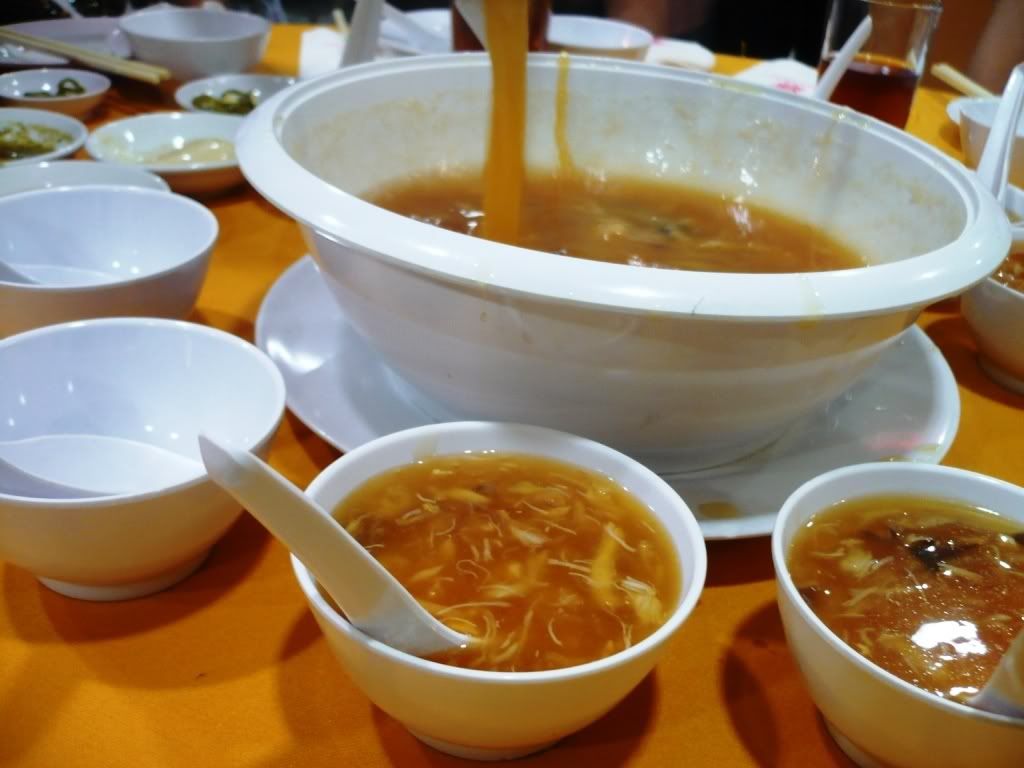 A hardshell prawn variety came next, cooked ala Fried Prawns with Nestum style. The coating and nestum bites were a bit of sweet side.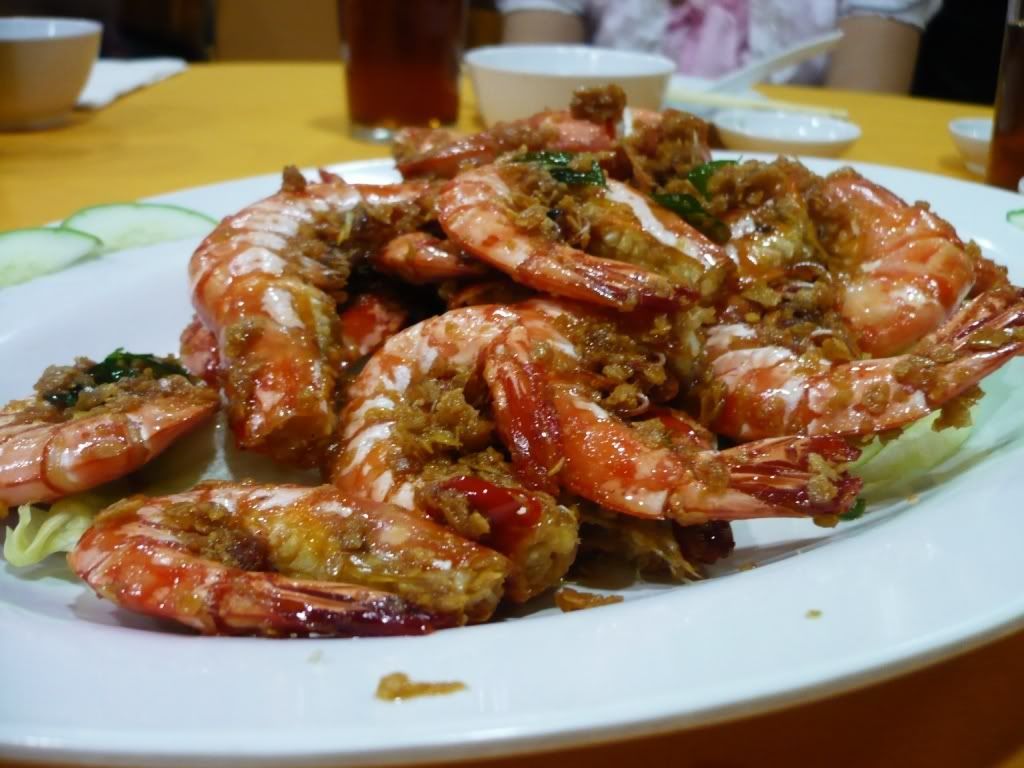 Mediocre Roast Chicken, which were good as tummy fillers.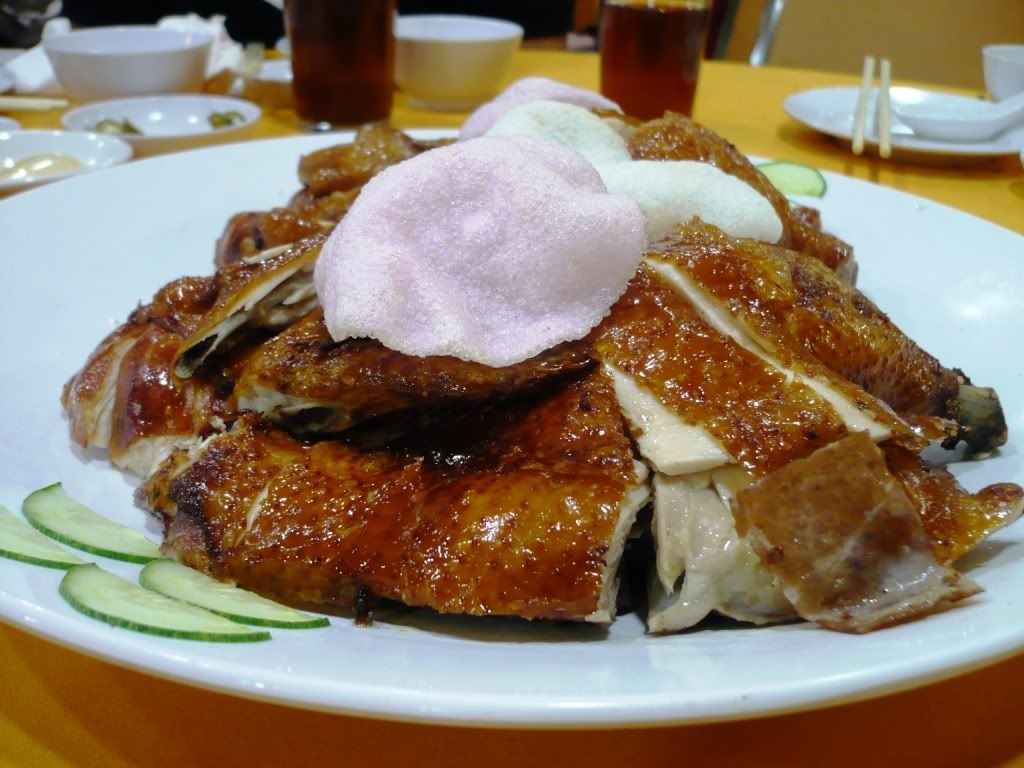 Next dish, like any chinese style banquet order is Vegetables. Their Brocolli and Abalone Mushroom were pretty alright. It was fresh and tasty.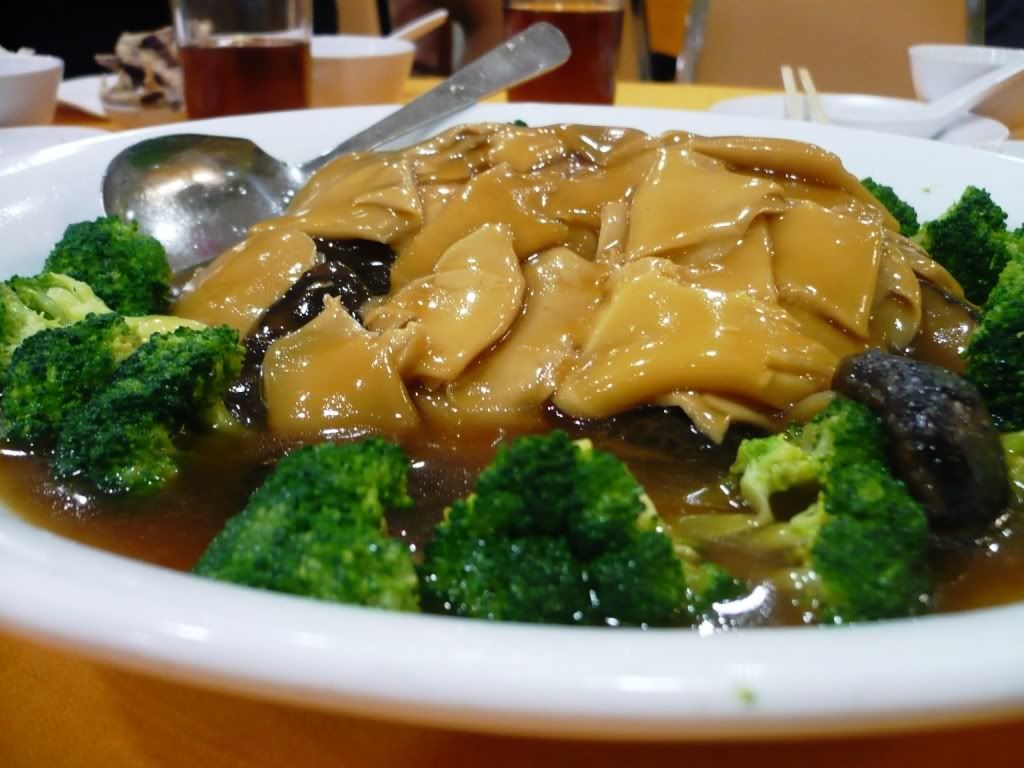 I had 3 small bowls. Hungry still and it was good!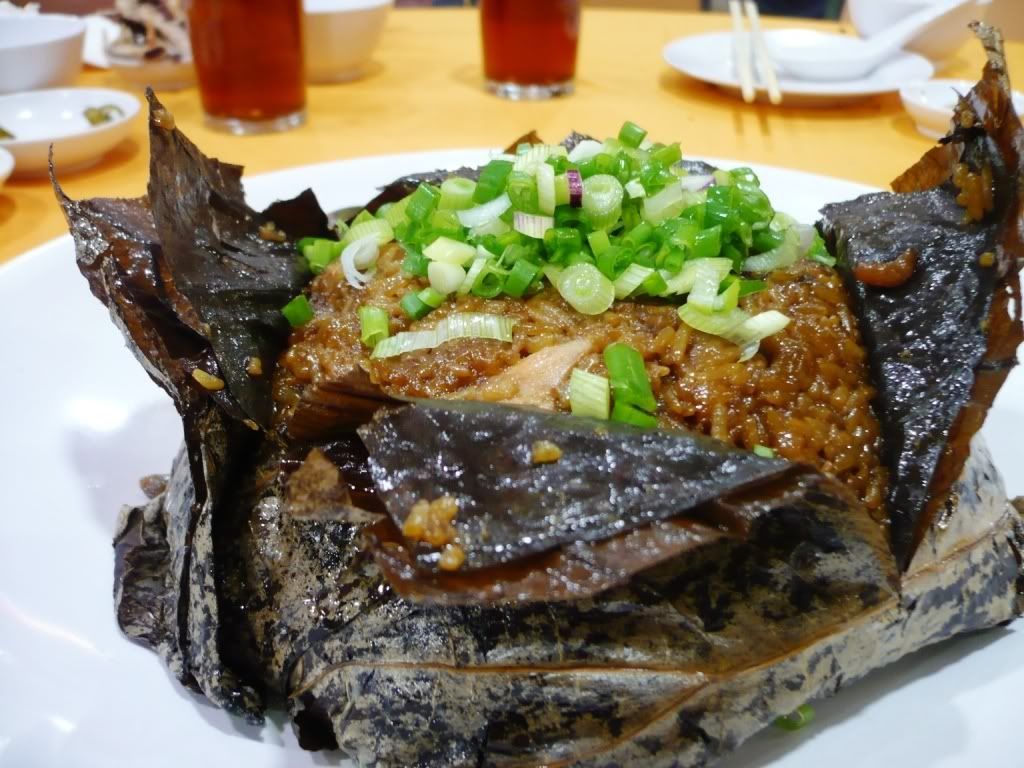 Lin Chi Kang already? That was fast. The whole dinner speed thru like Maseratti on Autobahn, or was it that we all got distracted by certain VIP doing "ahem ahem* to someone someone next to our table? And food suddenly, were just fuel to energize our sharp eyes?
Drama King Crab Ini ...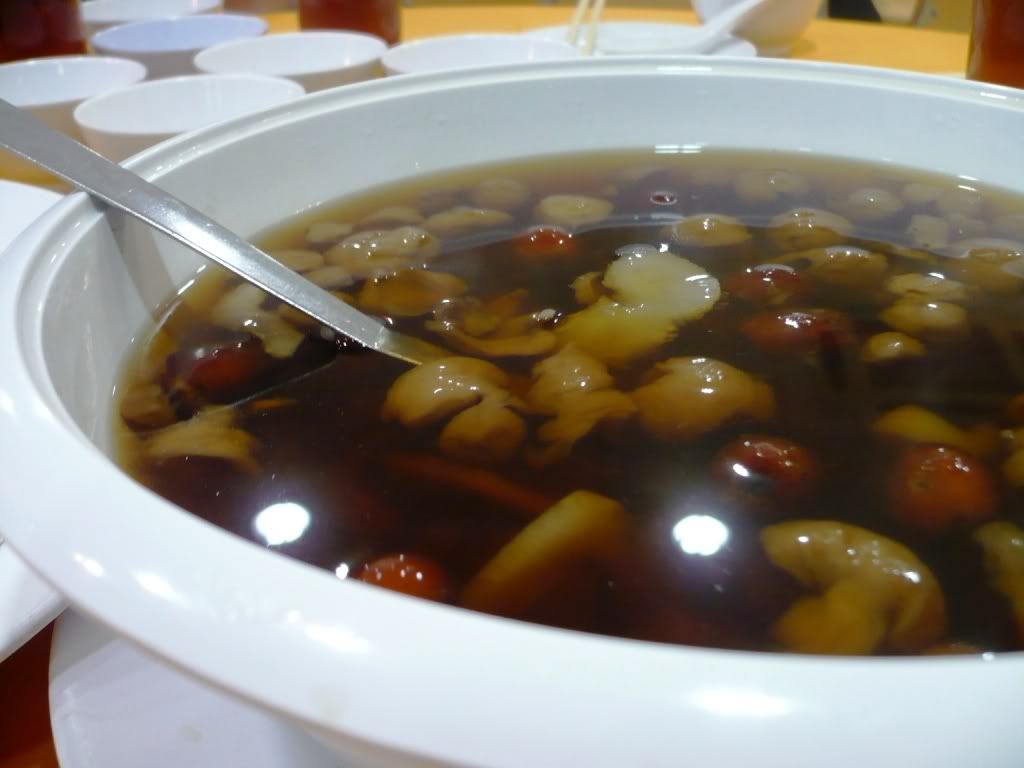 Our last ordeal was Two Variety Pao. Some like them steam, some like them baked. I like both of them equally for I'm a foodie! Anything that taste good, will earn its fair recognition *grin*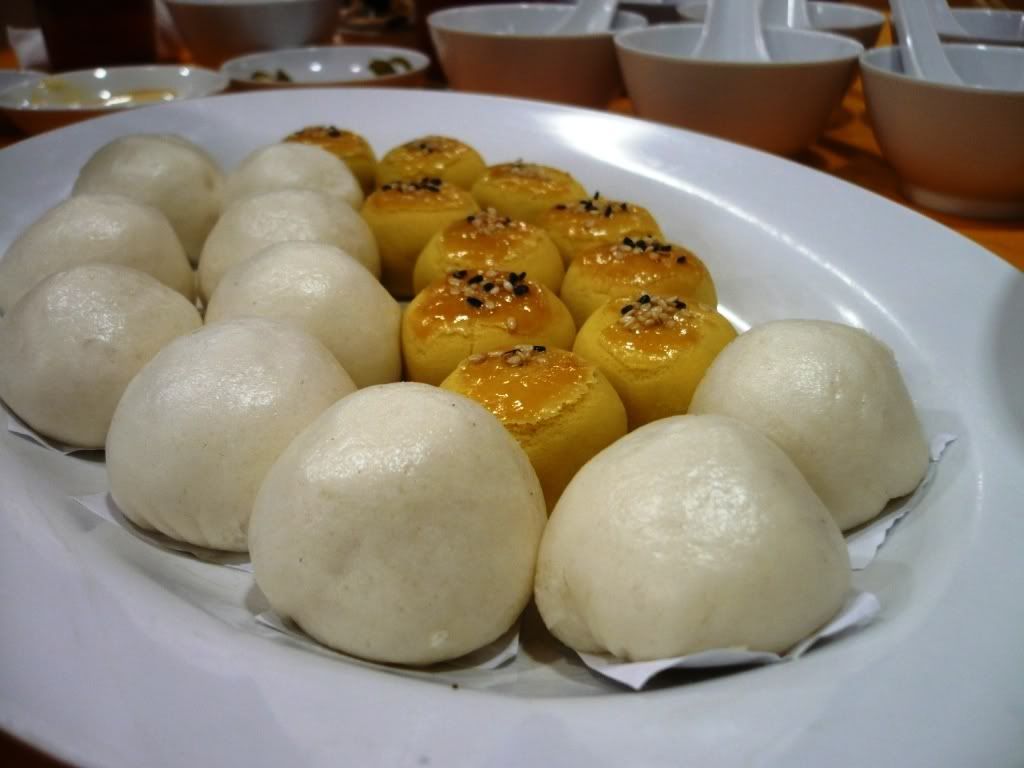 Thanks Ivy for the invite! It was really strange that I had just a week earlier wished for a food related charity event to pop up and you suddenly sent your invite over.
Coincidence? Yes!
Now ... what shall I wish for?
AHA! A crab feasting session in King Crab! What else!