The place was almost empty when I walk in. It was close to lunch time and that puzzled me because it use to be so packed. That was before they had their cooking station smack in the middle of the dining area, before they did up the place. Now that the place is able to accomocate more people, its empty.
Anyway, I'm willing to give it a try. Be it that they had remove the prized "feng shui" piece in the middle or simple, their food is not on par anymore ... I guess the only way to tell is by trying the food again, no?
They were running a value-for-money set lunch on their best sellers. Items like Asian Pesto with Grilled Tiger Prawns, Roasted Pork Knuckle, their famous Siew Yoke were all in.
I was in the mood for some wholesome Pork Knuckle. As I remembered it last time, it was awesome! Crunchy skin, with glutinous texture underneath and slabs of moist, succulent meat in it.
The set came with a soup, the main itself and a cup of either coffee or tea. I settled for tea.
The set came with
Vegetable Soup with Siew Yoke
. It was a very, very peppery soup and I loved it! The siew yoke in the soup were heavenly fat and soft! Not bad, brownie point on the soup ...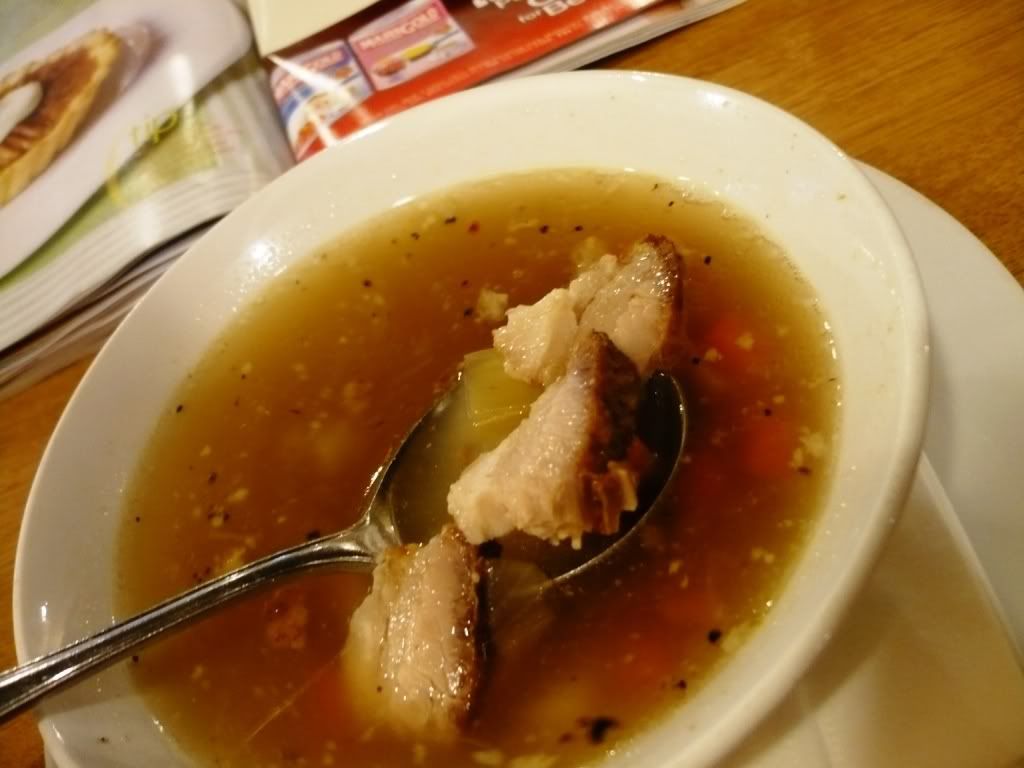 The deciding factor on why is Mr. Ho so quiet lately ... main course. The skin, well ... still crunchy as ever. The glutinous texture underneath is still there and was abundant till the point of jelak (hehe), and the meat were still moist and flavourful. Overall, I still like it a lot but something is lacking ... something. The meat were not tender enough and not served hot.
Yup. Actually, I can't remember if it was formerly served like that, but if they improve on that area, it would be great.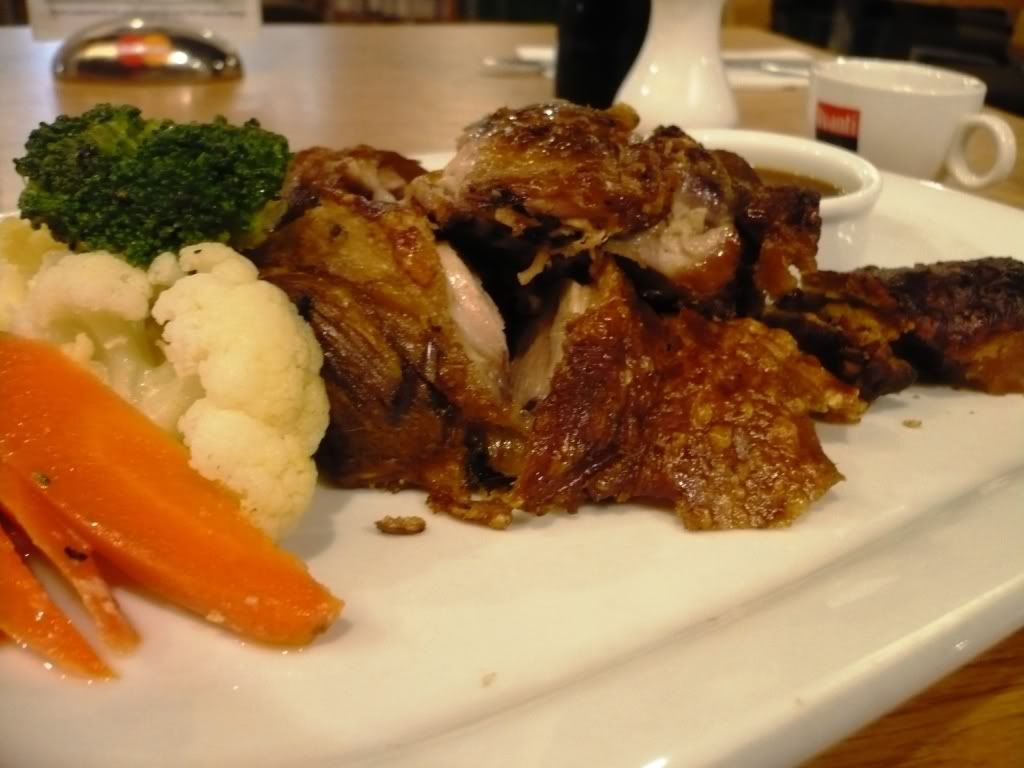 With that, I paid RM18.00++ for my set lunch and did some shopping soon after.