I have tonnes of stuff I wanna bring over to Germany but have only 20kg luggage space - cookbooks, my collection of chic lit which I've not read, 30 pairs of shoes, cooking ingredients, cooking/bakeware, special gifts, photos, clothes, CDs, favourite magazine, his gifts, accessories, over 10 bottles of perfumes and more. Headache.
I have yet to revisit some of my favourite makan joint, and if I don't do now, I won't be able to do so until 3 months down the road.
Some of my friends have no idea I'm moving away soon. We should catch up before I leave.
I voluntered to organise a July birthday party. It will be a simple do, but filled with gorgeous food, which means that, hunting for gorgeous supply is necessary. Headache.
My german language proficiency is very low, still. I'm stressed over it coz its not an easy language to pick up. What's with du, der, das? Headache.
REMEMBER to install and TEST out my webcam before leaving. Assign a day and time with Dad and Ashleen to log on and chat.
Set up E-bay account to sell off unwanted item. Where shall I start? Headache.
Look out for cheaper airticket. I paid RM3,400 to Amsterdam in April 2008 and its now over RM5,000 to Frankfurt? KLM/Armsterdam cost more than RM5,600 now! DAMN IT energy speculators!!!
Find out the best and CHEAPEST way to transfer money over from Germany.
Where can I get an official testiment to declare that I'm single? Need them for marriage registration in Germany. Info appreciated.
Do I need to convert my driving license? My man wants me to drive to Dusseldorf for my classes in November IN our chunkyyyy Passat. *faint* Have you driven on the other side of road before? I have ones in Italy's highway and nearly got into accident. Serious.
BUT MOST IMPORTANTLY ... what am I going to do with Allaboutyum? No more Malaysian food review. *sob sob*
There's more but I'm jammed up. Thanks Cheng Yi for the Choya/Whisky/Sake/Siew Yoke for that lethal concoction! Didn't know you're such a drama queen *grin* Or was that due to the drink?
----> ATTEND FAREWELL GATHERING! Thanks WMW for reminding me *glad to have kinda headache*
Cest La Vie!

Stay calm as how my man tells me all the time. I shall distract myself a bit here with ... Fooddddd. The wonders of it.
Don't believe me? Wait till you try Precious Pea's Roast Duck! Had them during Christine's Farewell Party in NeWay 1 Utama and I am still salivating till today just thinking of it. Say, I have another list to add up there. What's the title of the book that has this recipe Ivy? *sweat* coz more things to do.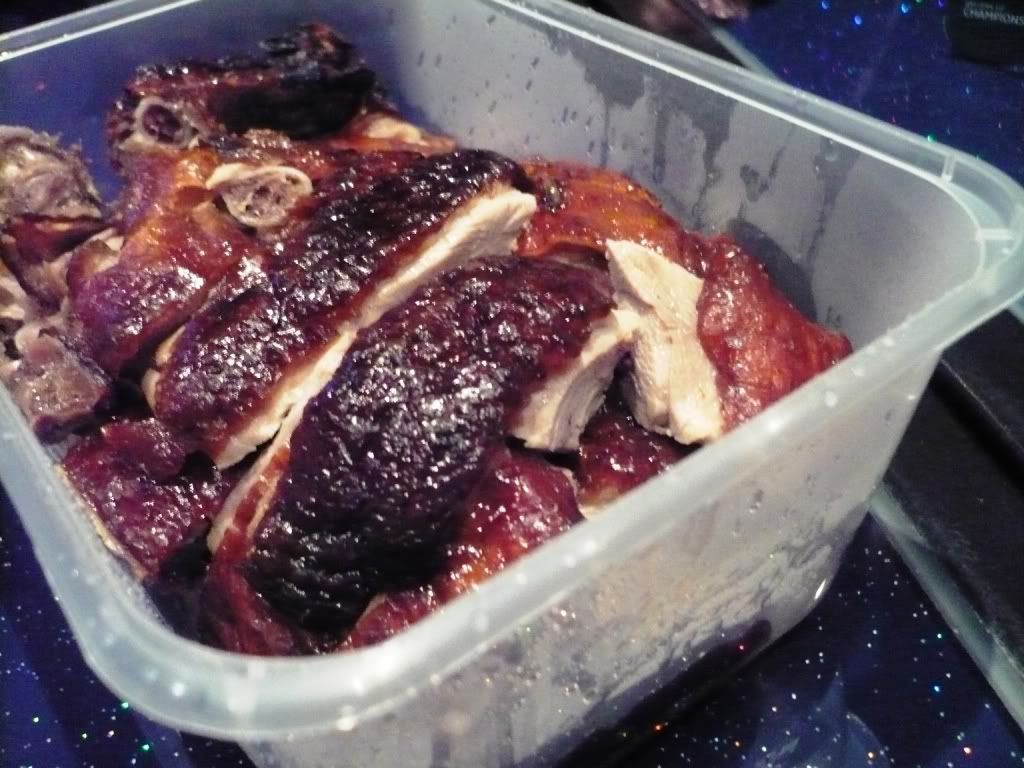 Looks good. Does it taste good Christine? Chris, stayyy calm and stop jumping on the couch!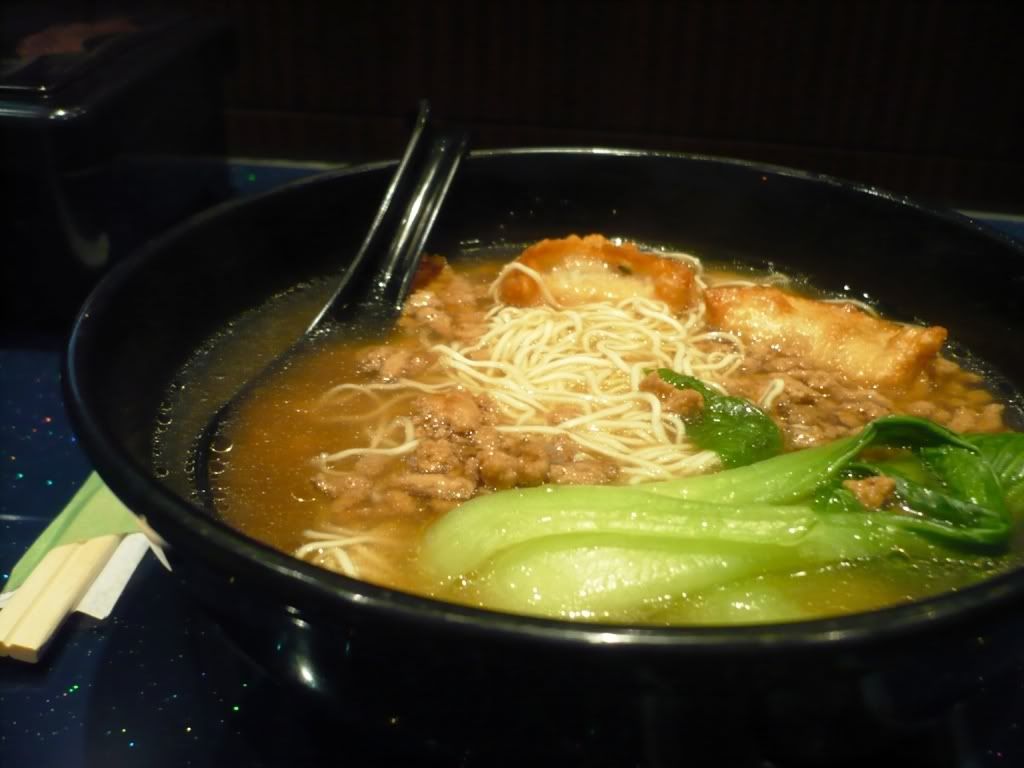 Corn! Remind me of Camerons!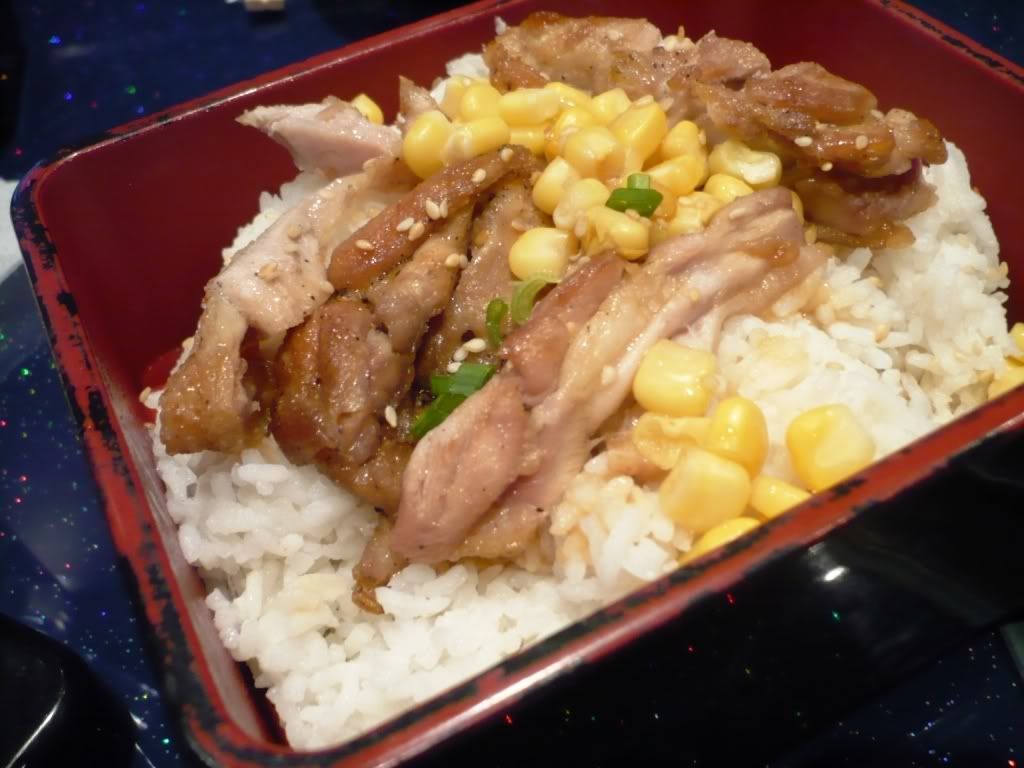 Was this mine or was this Nic's? Oops, I mean Hairy Berry.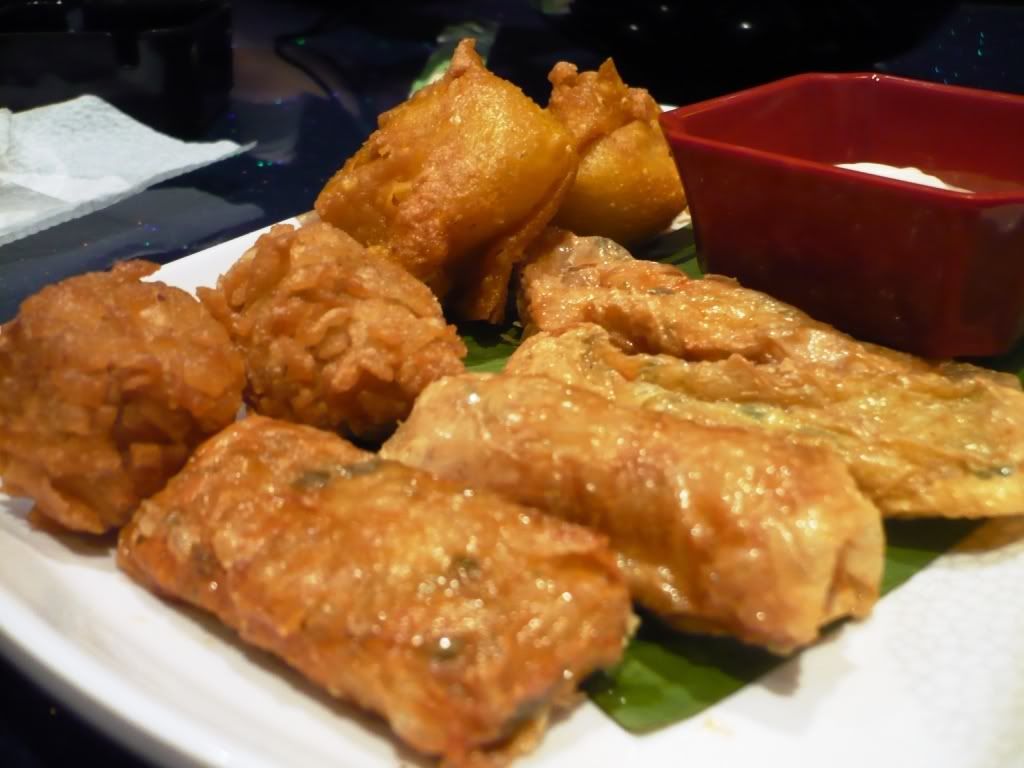 I think this was mine. Taste were so-so lah.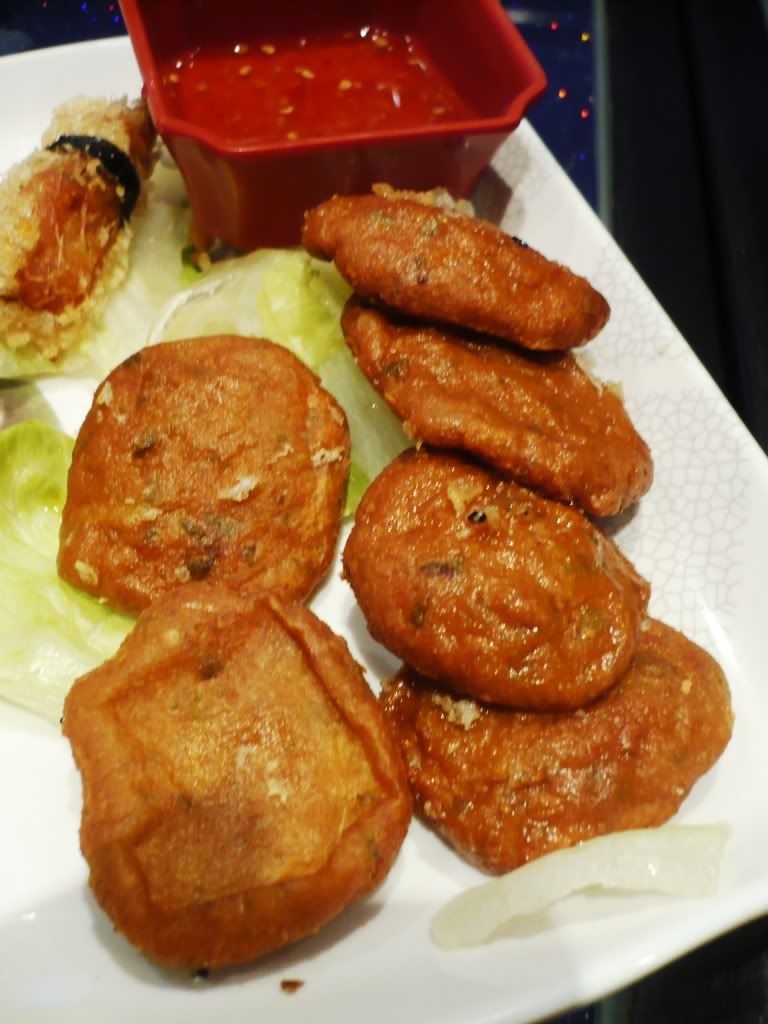 Someone's pizza. Can't remember coz I'm not much of a multi-tasker. Means, listening to songs, eating and remembering who ate what.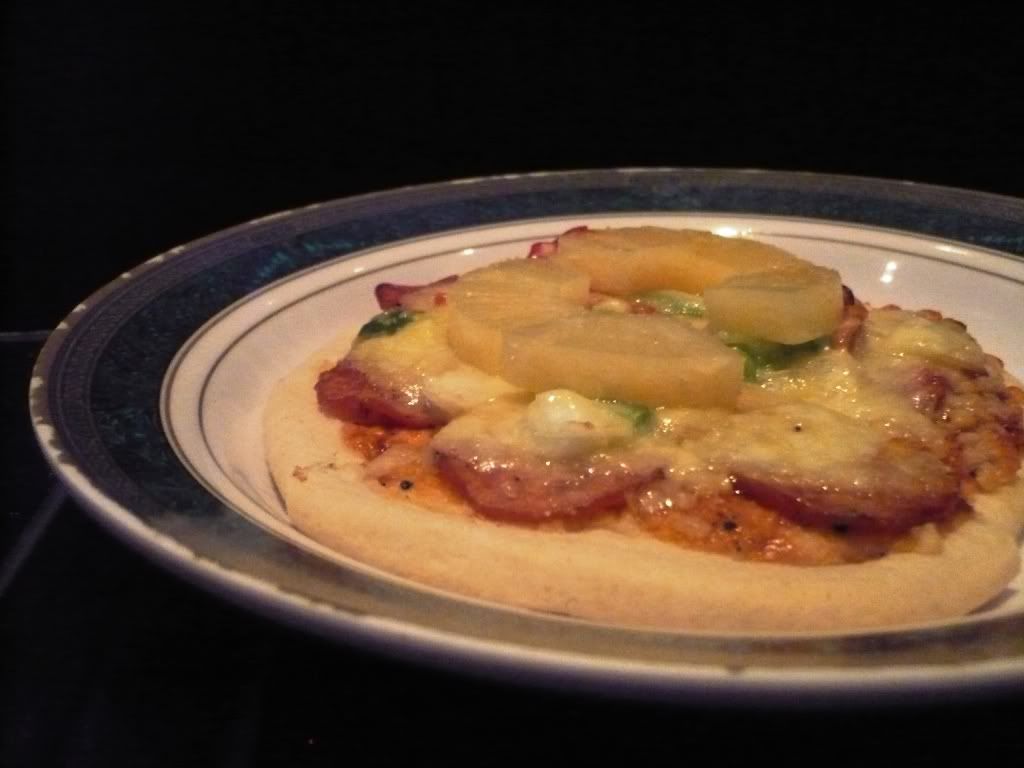 This I remembered! It was mine!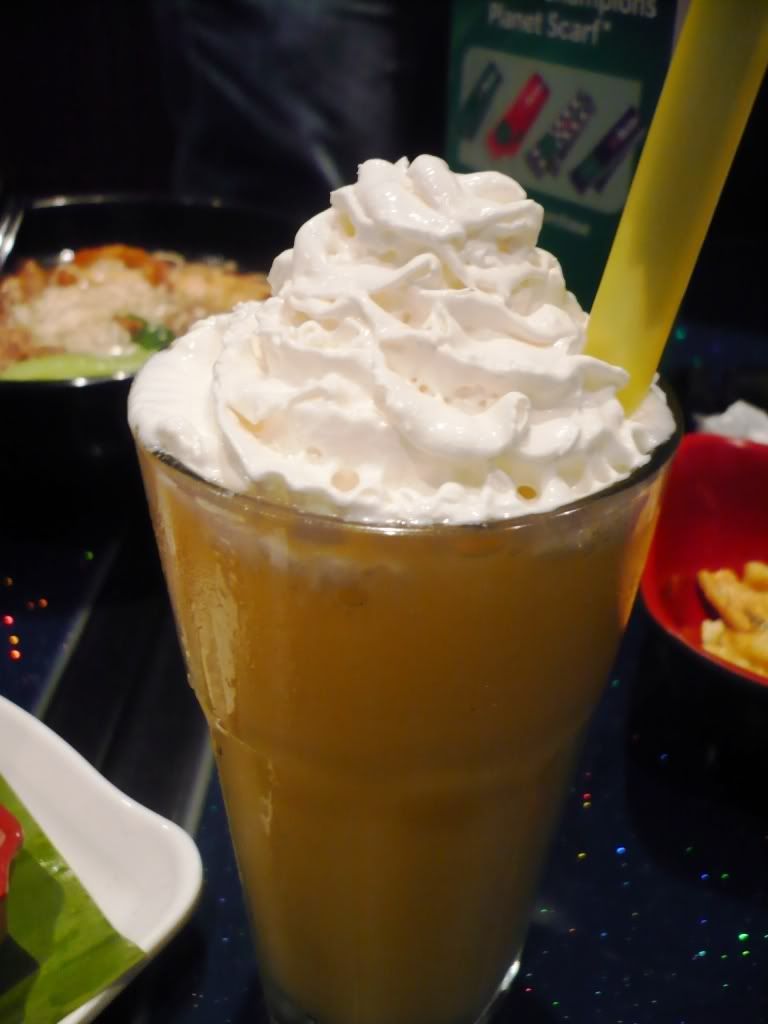 I have to go do some stuff now. Keeping this short ... Ciaoooo! And oh, I must die, dieeee watch tonight's GERMANY versus Spain. Needless to say, you know who I'm supporting lah.
p/s : errr Christine, do you happen to have a checklist of what to do before leaving? If yes, can pinjam?