I was kinda apprehensive when I had to go down to Central Market for a meeting last week. My sensitivity radar would be on 100% alert whenever I venture around the area, for I've had bad experience of being mugged by some stranger many years ago. Like it or not, I still have too, and so I went prepared, with me dressing as casual as possible and carrying as little as possible.
But as I enter Central Market, I was totally awned. They not only reorganised the space and the tenants, some dingy corner area which I usually avoid had been revamped too! Great!
Before my meeting, I had a quick, BIG lunch in their foodcourt. It's a much brighter space now, with a handful of food stalls but the one that caught my attention were only two; Kelantanese or Thai. The Kelantanese food stall ran out of my favourite Nasi Kerabu hence I settled for Thai then.
I won't classify what I had as 100% thai for I'm not sure if
Cucur Udang
is considered Thai Food? The only part thai here I'd reckon are its thai chilli sauce, so pass lah. Irregardless of its authenticity, it tasted good! It had enough flavour from the prawn pieces, spring onions and lots of onions.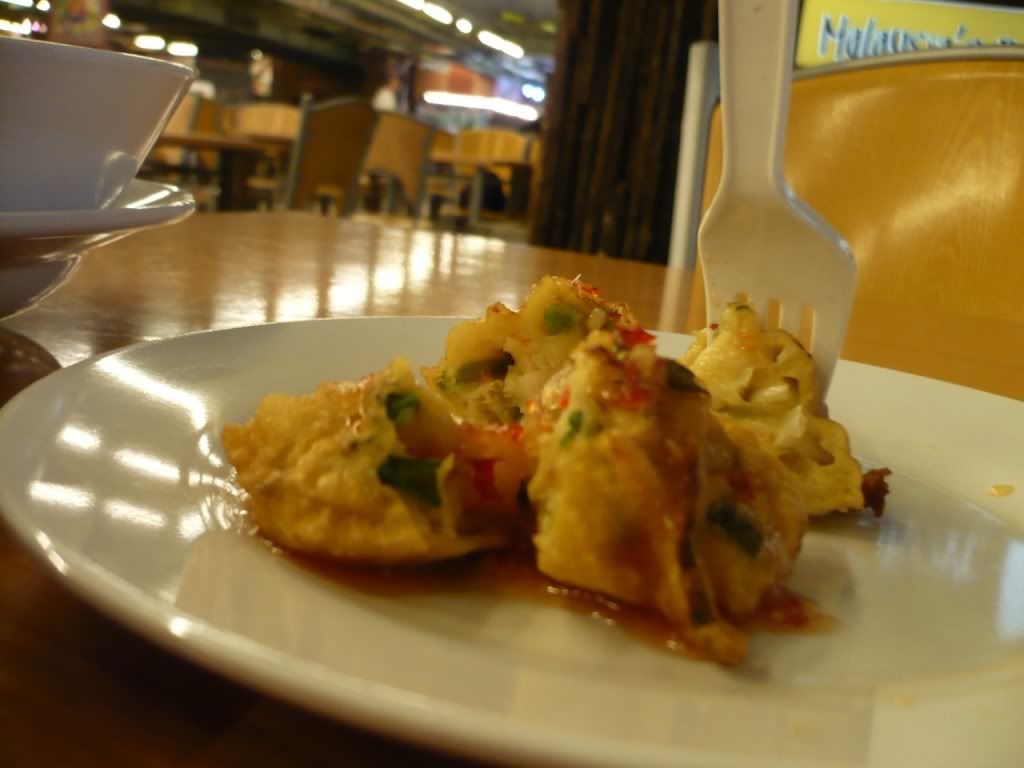 The reason why I got attracted to this stall at the first place was this bowl of
Thai Laksa
. It tasted as good as it looked. I love its tangy, spicy, sourish, slightly fishy taste with soft laksa noodle. The thai's love using raw long bean pieces to give it a nice crunch. Nice.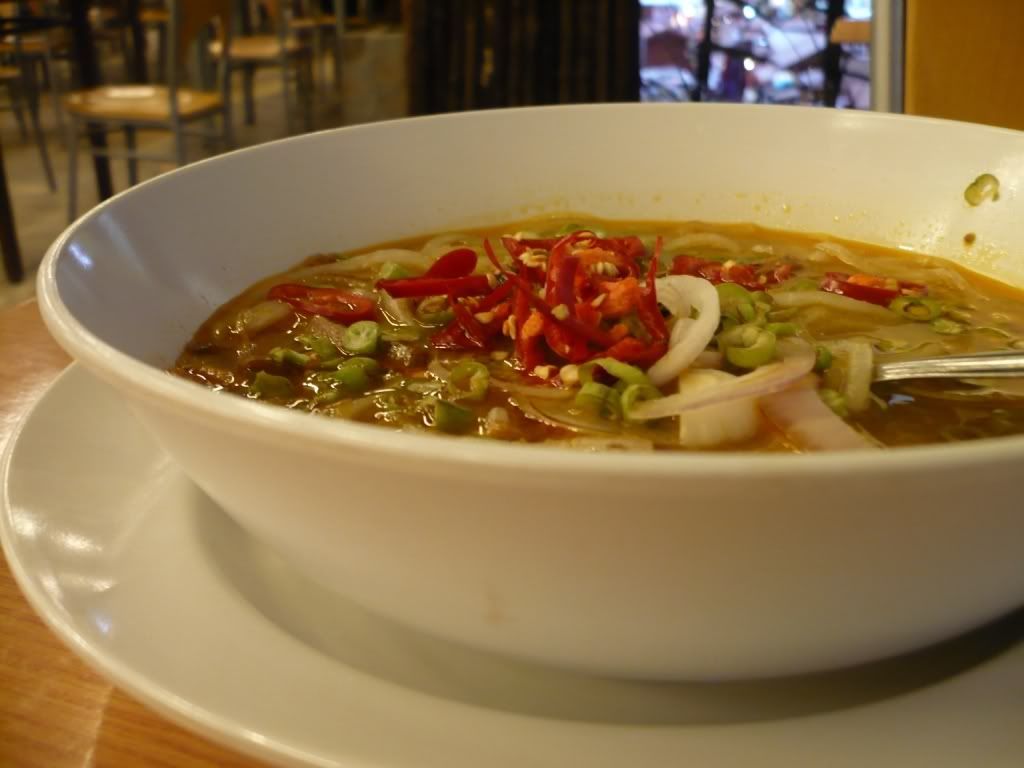 Their
Bubur Cha Cha
must be a hot seller too, for this was the last bowl and it was not even 1pm yet. After a mouthful, I understand why its gone so fast. Apart from the colourful varieties of sweet potatoes and yam used, I love the huge red sago pearl in it. The coconut cream were very fragrant, and THICK! *read - artery clogging*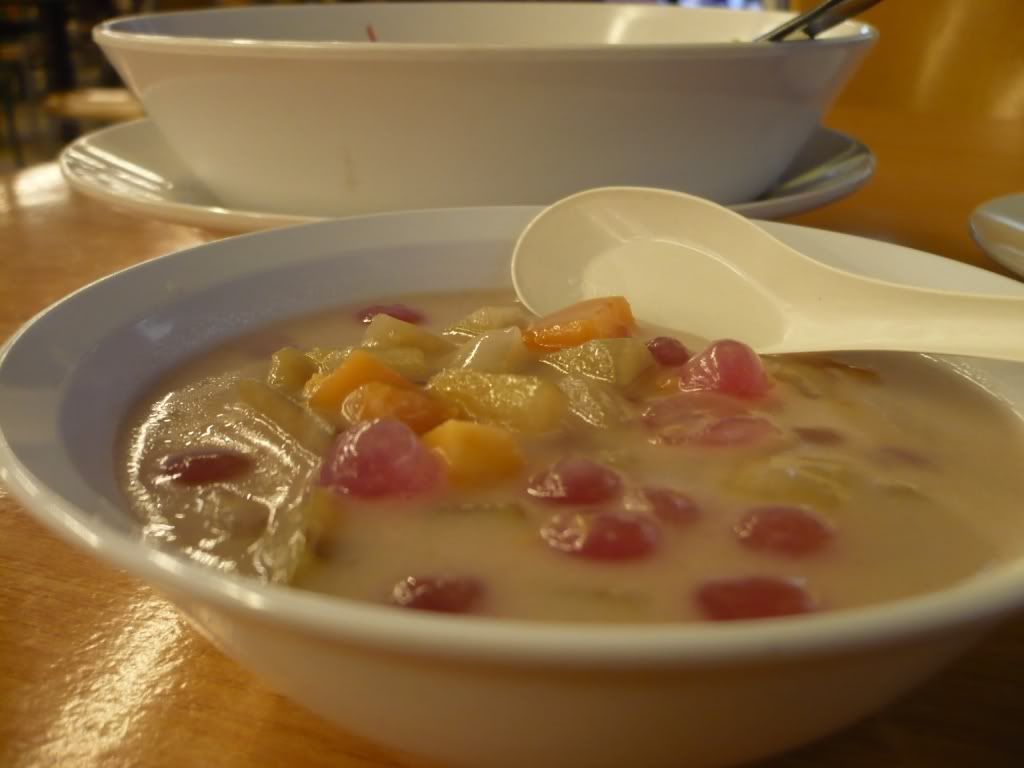 During discussion itself, I helped myself to another slice of
Kuih Gula Bakar
. I loveeeee this for it was nicely sweeten, fragrant and soft.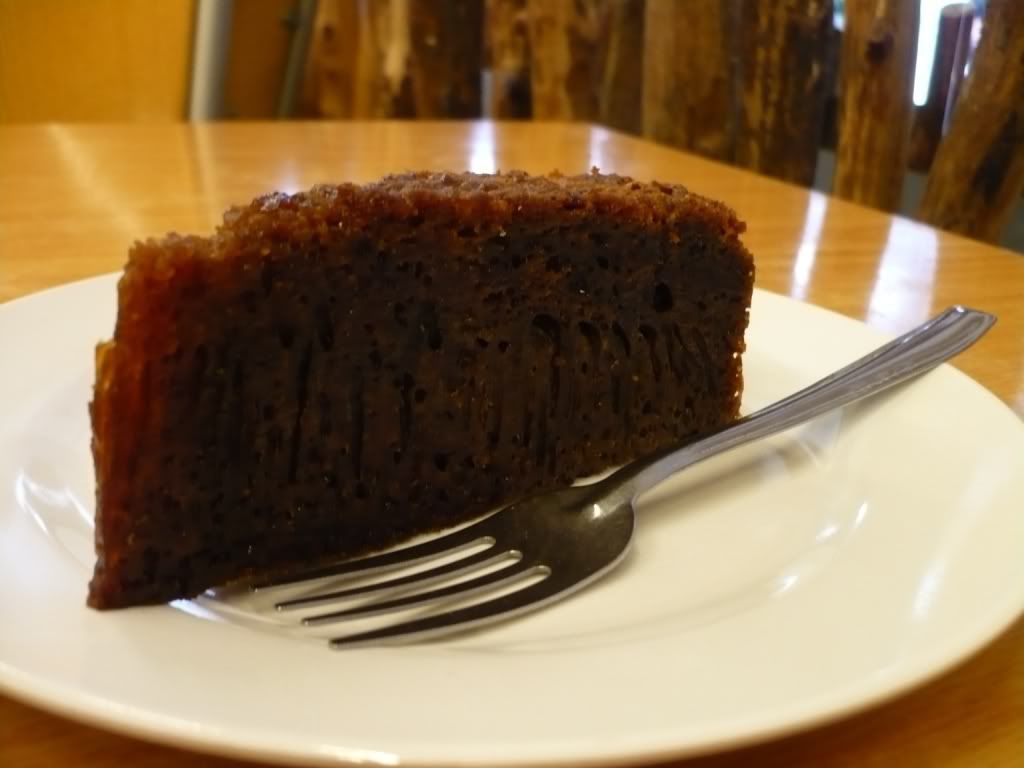 What a great lunch. Little did I expect to find a yummy food stall in a place I'd usually avoid. Looks like I'd very unlikely avoid this place in the future!