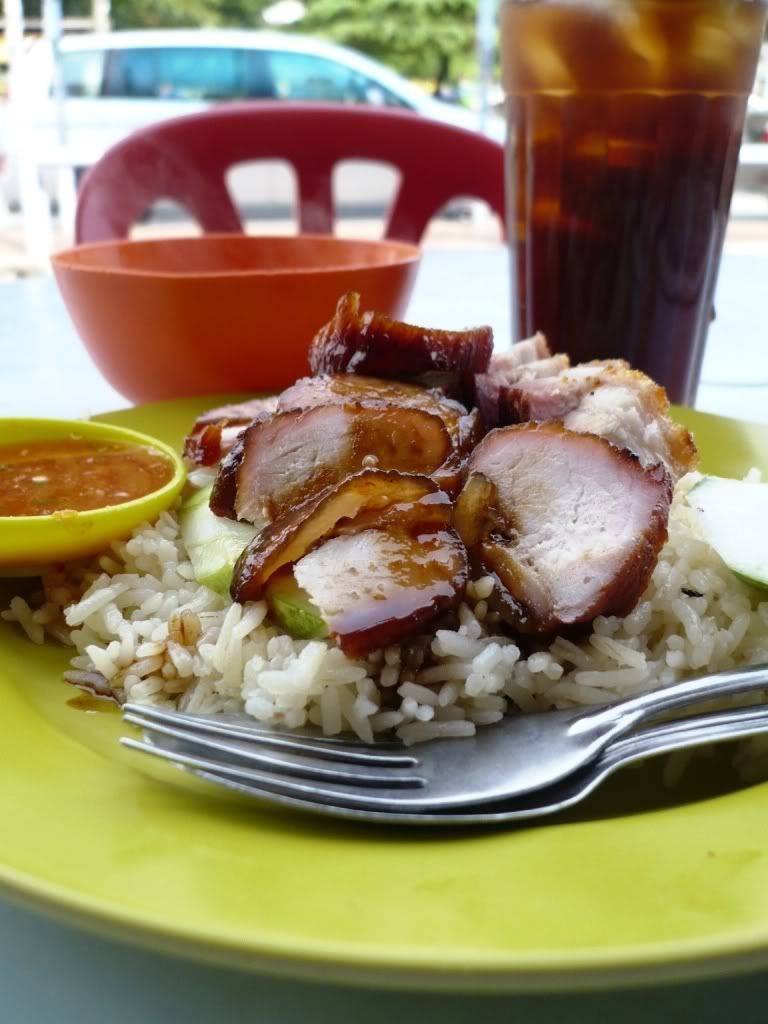 I confessed whole heartedly that, this plate of
Char Siu & Siu Yoke Rice
is amongst the best I've come across for the longest time. The Siu Yoke comes with super crunchy skin, with a delightful melt in your mouth, salty meat texture where else its Char Siu had a wonderful, light caramalised flavour that lingers in your mouth. The meat texture, again, were tender.
Some said that Meng Kee Char Siew is better, but I'd rate Hong Seng higher. I find the lighter texture more refine and elegant.
Oh! And the chilli ROCKS!