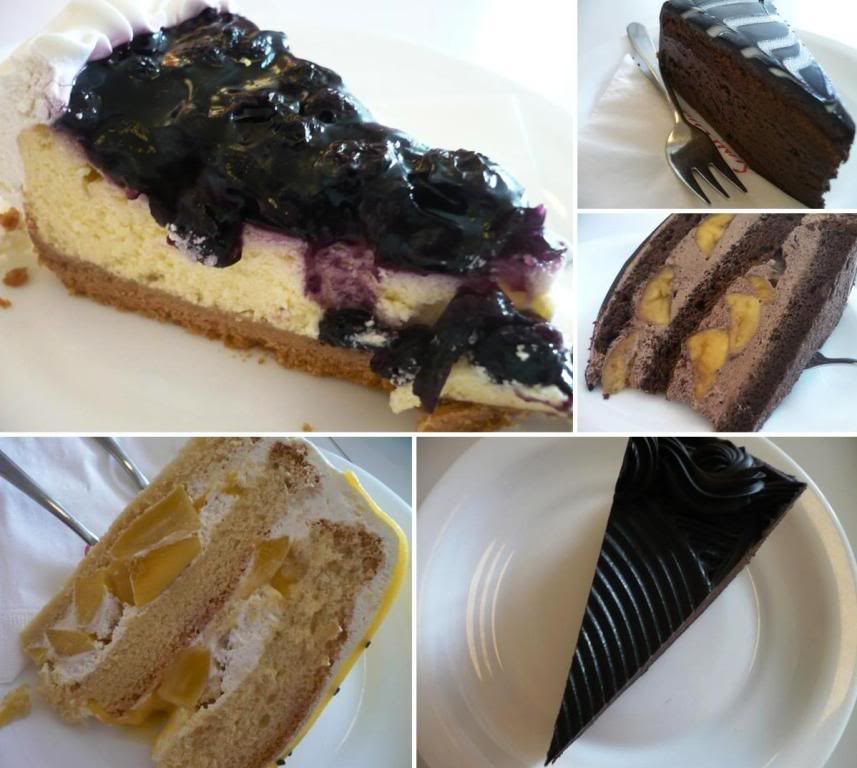 Assorted Cakes

A week ago, the Walker's requested to met up with me and another childhood friend May for a quick coffee break. Half glancing at the clock ticking on my mobile, half regretting the appointment I've just set earlier with a supplier, I quipped eagerly to Lillian that I'll be there in a minute. After putting aside my impending work, shut down my PC in my room, I made my way to The Curve, the default location and closest to my work place.
I'lll text you the venue when I'm there, I muttered softly before hanging up the phone.
Great. The Curve is well known for variety of food establishment but notoriously forgettable.
The decision was in my hand. Where shall we go to, I ponder.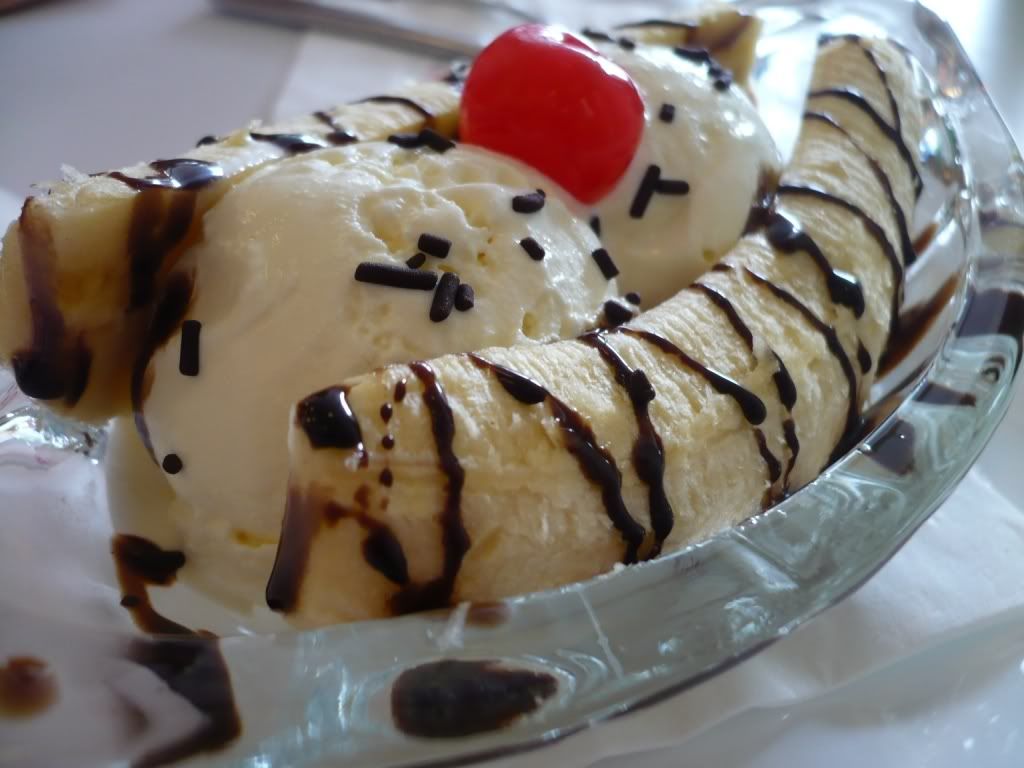 Andrew's Banana Split, which he did not share ;-p
We ended up in Secret Recipe.
Its
no
secret place, but the Walker's loved their cakes here. It is here that I've seen the Walker's turned gluttons. It is here that I've seen their smile as wide as my waist line formed when leaving the cafe. It is here, the default place we usually end up in, when ideas were high and dry, like today.
A cup of hot, delicious Macchiato to warm up my tummy.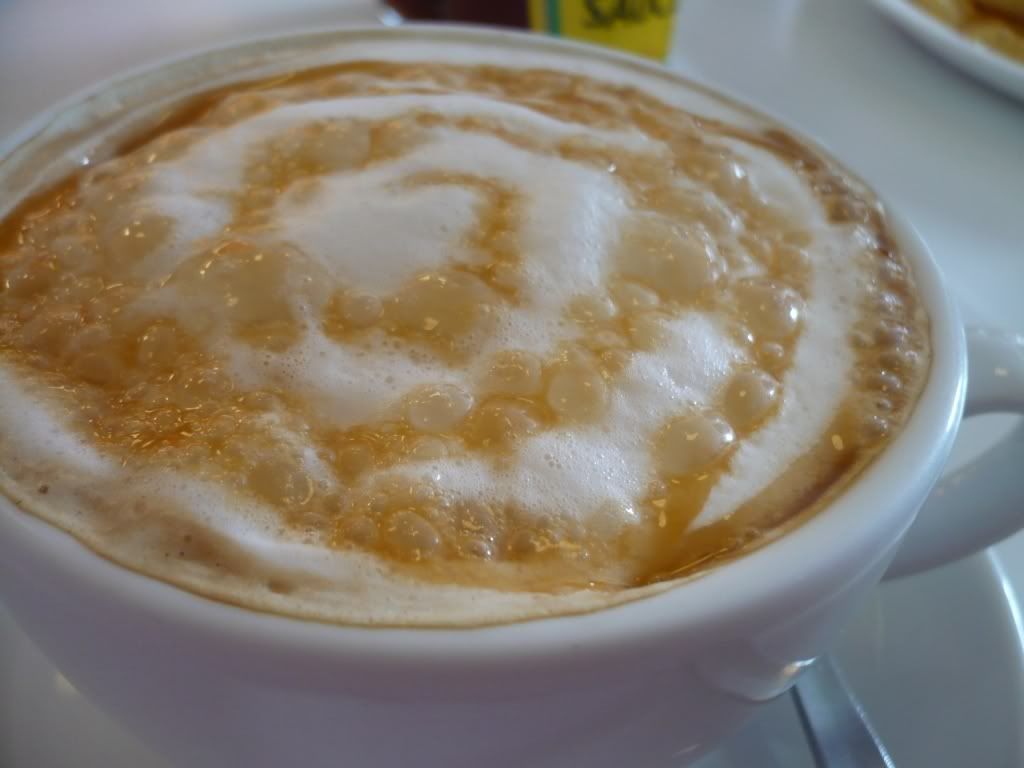 We digged the fries too.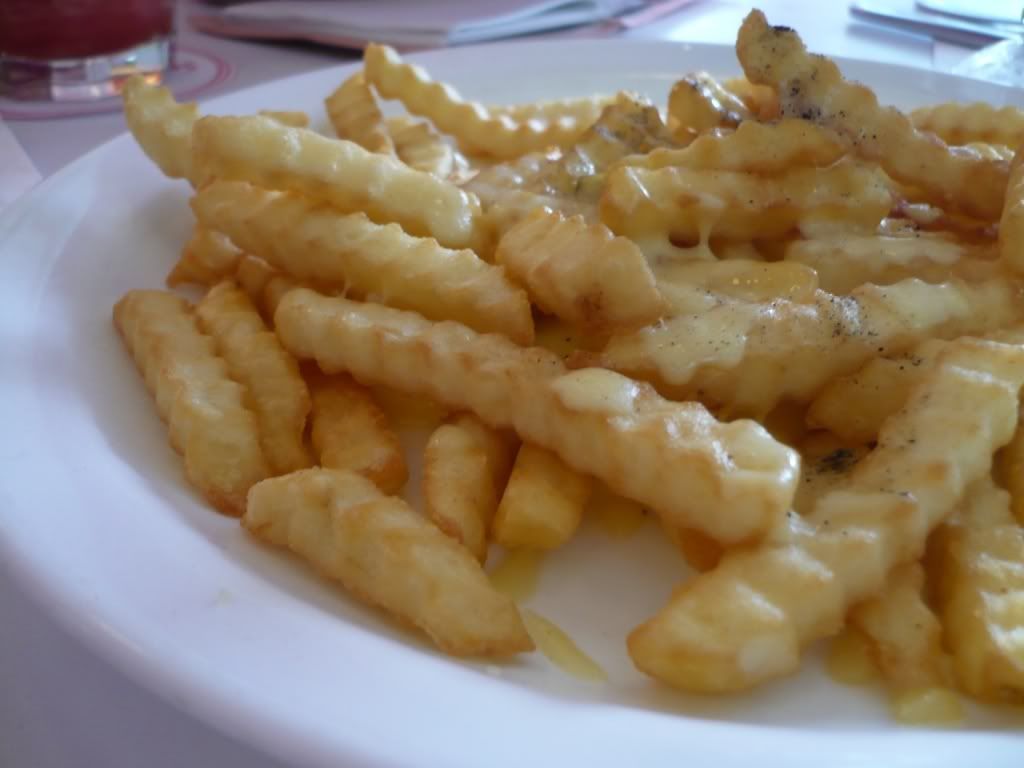 Lillian' Black Pepper Chicken Chop.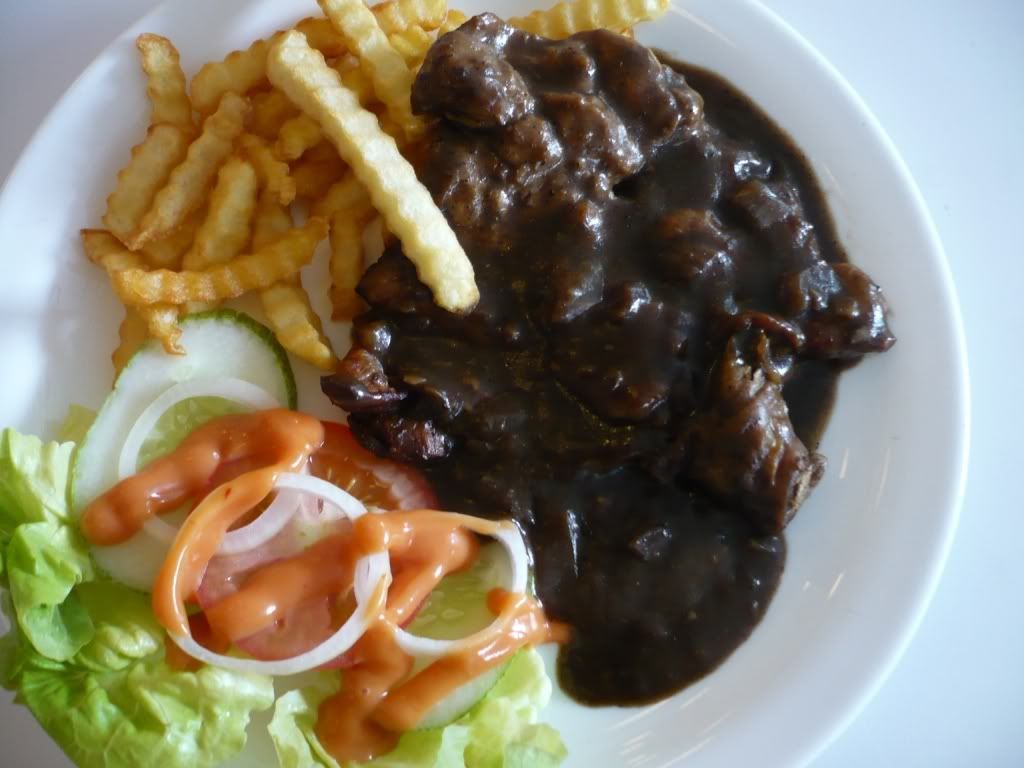 Prawn Macaroni & Cheese
with springy, fresh prawns smouldered in delicious cheese sauce.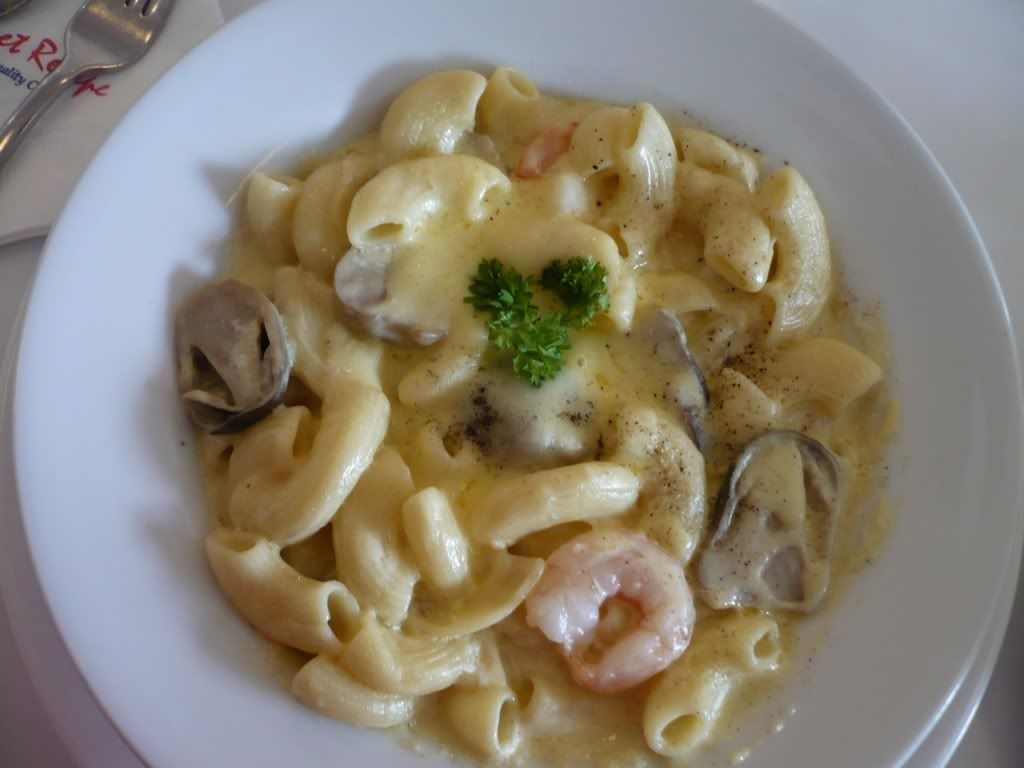 While the main took a back seat, we digged into its fresh tasting cake as there's no tomorrow. Many cake establishment can deliver better quality cakes no doubt, but there's only a handful consistent ones in town and Secret Recipe's one of them.