The weekend before leaving the country for three weeks, I made a quick stop to this highly publicised Nyonya restaurant to fueled up before the big
No sambal, No Hak Kou
ordeal.
Though I was alone that afternoon, it did not deter me to go eat there. It is a no-frill place where no magazines were insight for I'd usually browse and enjoying my bite at the same time when dining alone.
The place was not difficult to locate. Parking on the other hand, was. That aside, I persevere and found myself a spot after a few rounds. It was lunch time and the place was packed. Most of its patron consist of family crowd, hence it is not surprising that their dishes top the line more than the individual dishes. That aside, it was probably due to the location with good lunch crowd too that prompted them into introducing Set Lunches?
Perfect for singleton like me. Priced reasonable around
RM12.90 (I think),
I decided on one of the set lunch main, with a soup and dessert.
The soup of the day was
Ham Choy Tong (Preserved Vegetable Soup).
The soup tasted as though it had been boiled for a while, and was deeply flavoured. I loved it.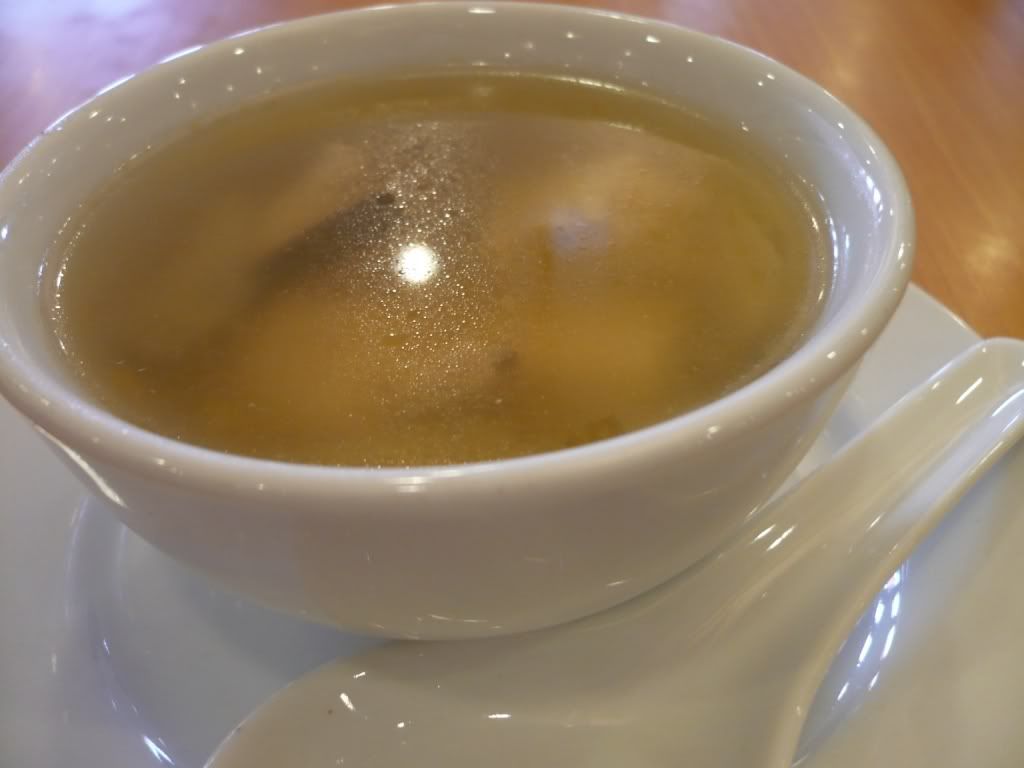 Greed appeared while ordering. My
Sliced Assam Fish Curry
, send me to food heaven with its fresh, crunchy vegetables and fresh fish slices swimming among a hot pot of spicy, sourish curry. Lipsmacking.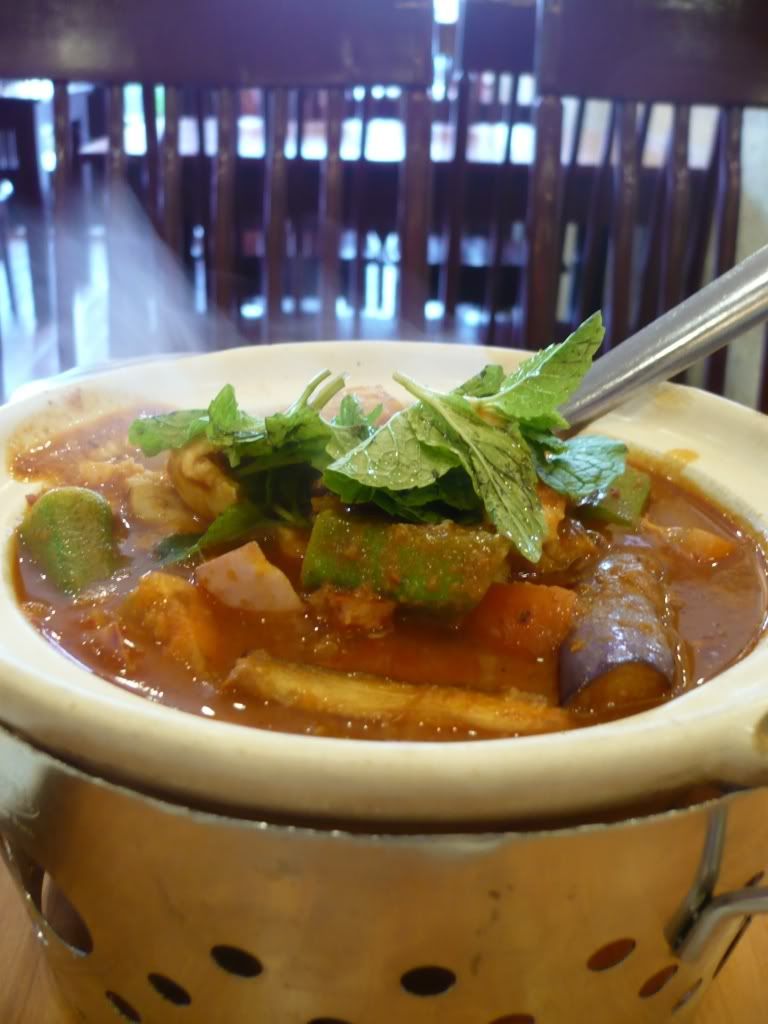 My chosen set lunch were
Nyonya Fried Rice
, what else. But I may have gotten this wrong as this reminded me very much of Belachan Fried Rice with its marinated chicken and egg slices. Heaven forbid please, as this is one of the best fried rice I've eaten in a long time.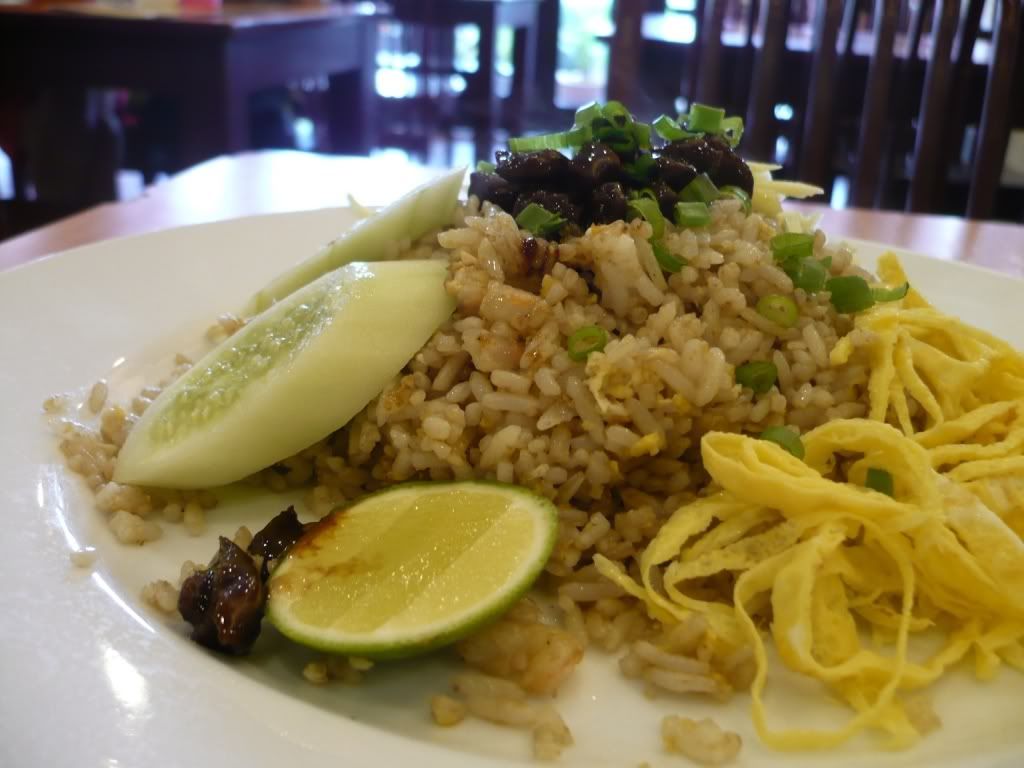 At this point, I can see why this place is packed. Their Cendol ROCKS! The ice shaving were fine, while the flavourful Gula Melaka provided the very much oomph to this well known dessert. What I fancy too were its freshly taste cendol, which was sooo clearly NOT off the rack kind.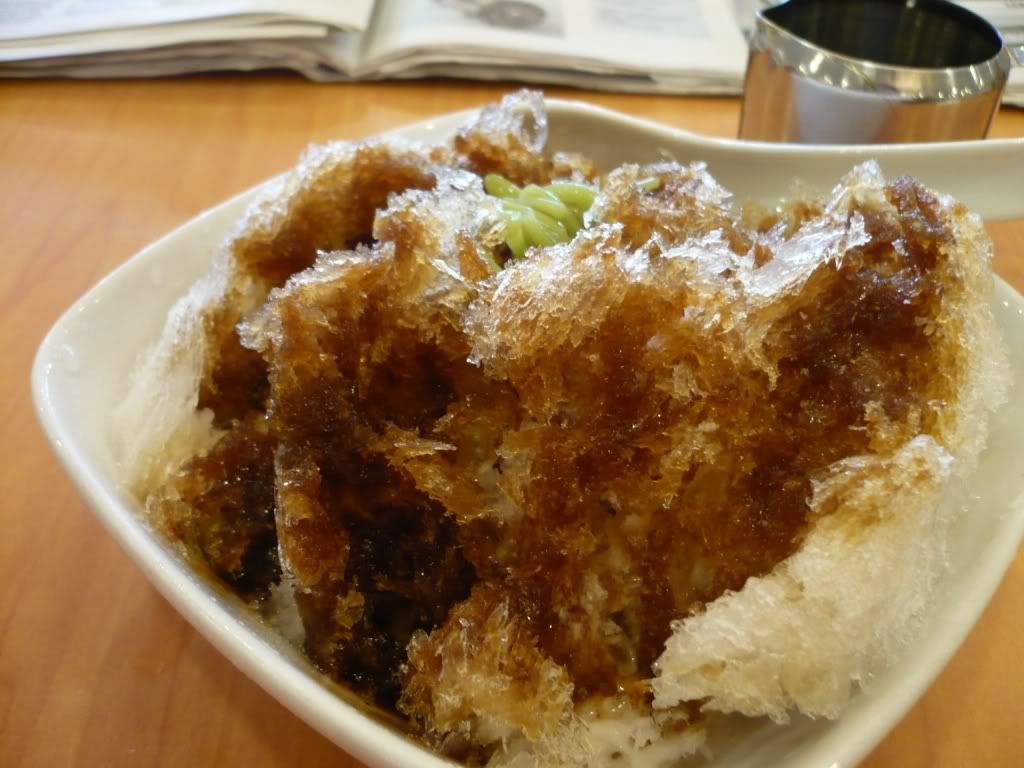 Good stuff and comes highly recommended!