A few nights ago, Lillian called me up to celebrate Angie's Hen's Night. Angie is the best friend of Tina, whom happens to be Lillian's sister but having said that, I've known Angie for the longest time too, for we've been school mates since primary and she's been my brother's classmate too back then.
Our original plan was to escort her to Andana Spa where we would all be pampered like a baby, and at the same time, get to enjoy some lovely food but she was pretty stressed up with so many outstanding to-do-list at hand, and had only time to enjoy a simple dinner.
We settled for
Italianess in The Curve
, Petaling Jaya after being told by Bubba Gump on the long waiting list.
The five of us, me, Lillian, Tina, Tina's Aunt and Angie started with Ciabatta bread. I liked the bread. It was fresh and springy.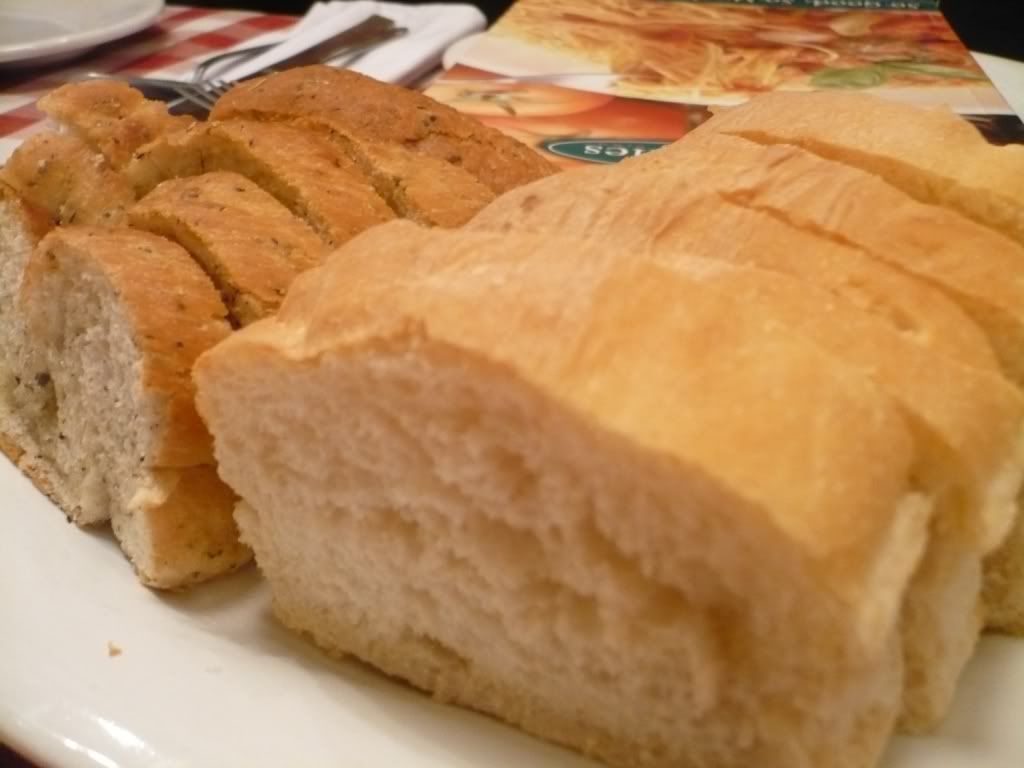 I had a glass of
Cranberry Juice
, where else the rest of them had some carbonated drink.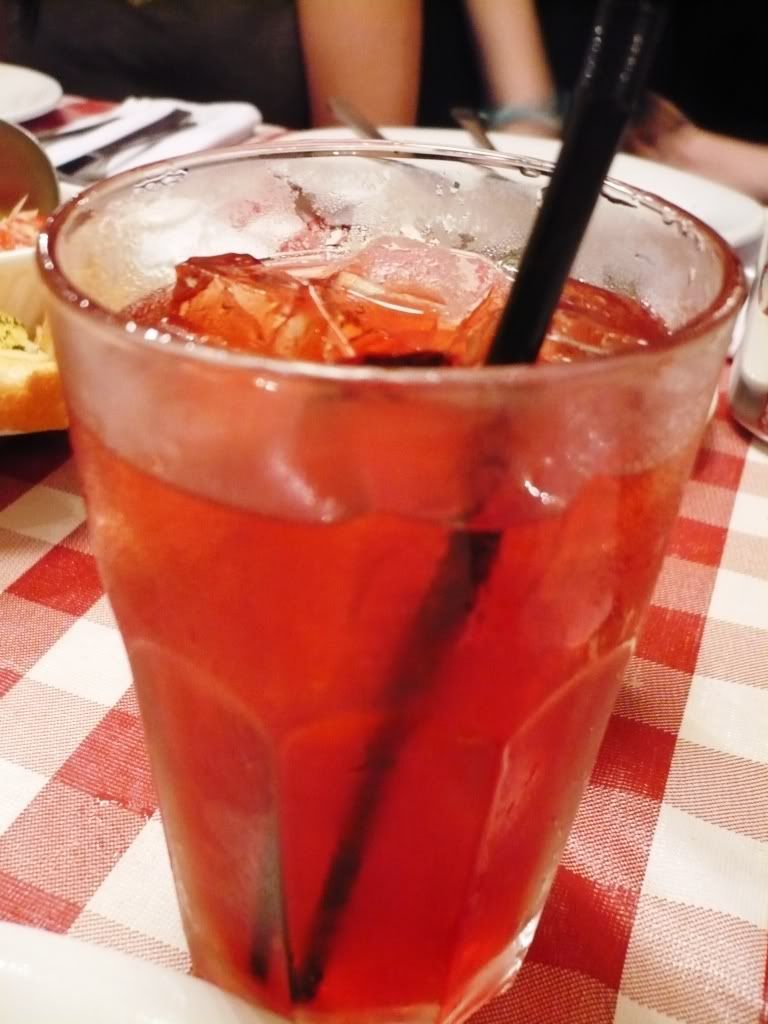 Spinach and Artichoke Formaggio
were really cheesy to the point that it drowns the Spinach and artichoke flavour. Perhaps it was meant to be this way, but I'd always prefer to have at least some taste to what I'm paying for, and not just for the cheese. It was tasty neitherless.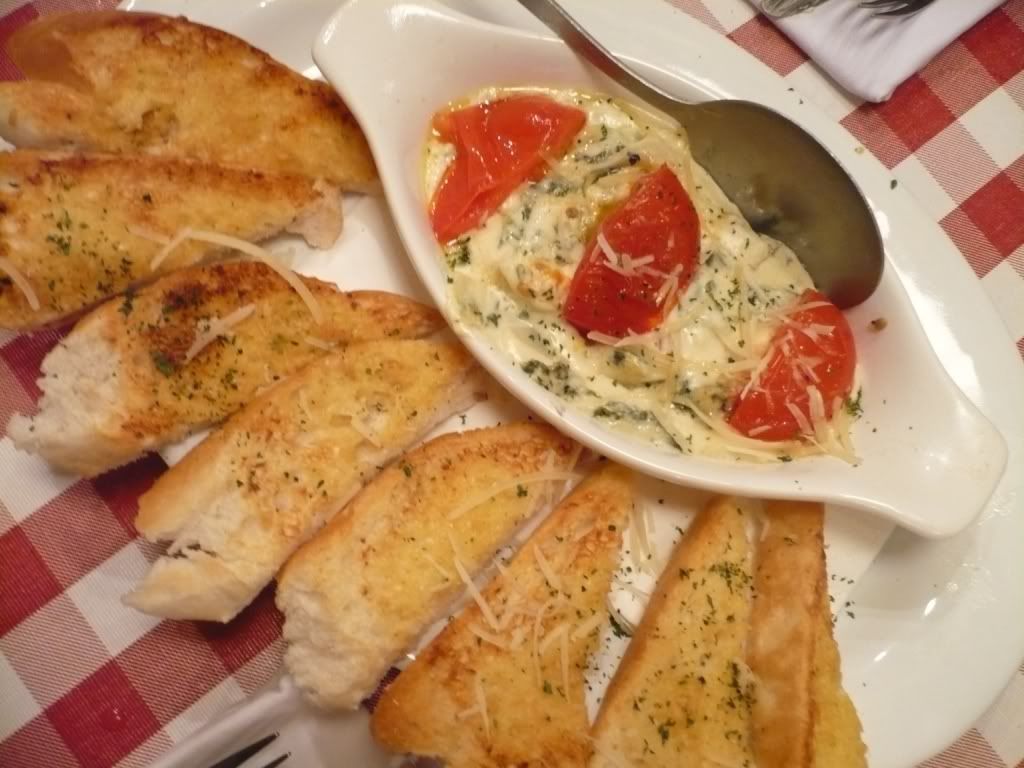 To balance off all the cheesiness and carb, we ordered a portion of
Sicilian Chicken Salad
. All of us loved this combination. It had among other, Romaine, capsicum, pine nuts, grilled chicken pieces, grapes, and mango. The dressing were typical mayo, but was very light and tasty. We whopped them all down guilt free, and its so satisfying.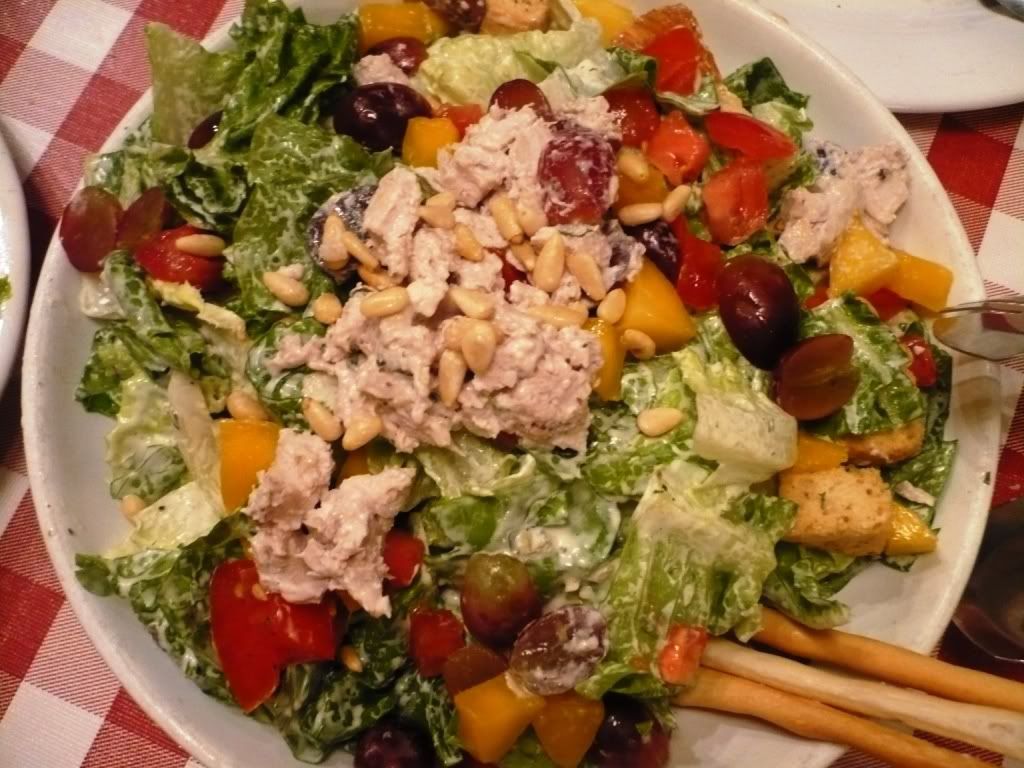 Since Tina does not take seafood, we settled for
Angel Hair Pormodoro
from their to-share menu. There is an option of having them with or without chicken pieces, of which we chose the latter. The Angel Hair pasta tasted funny to me as it had heavy alkaline taste which turned me off.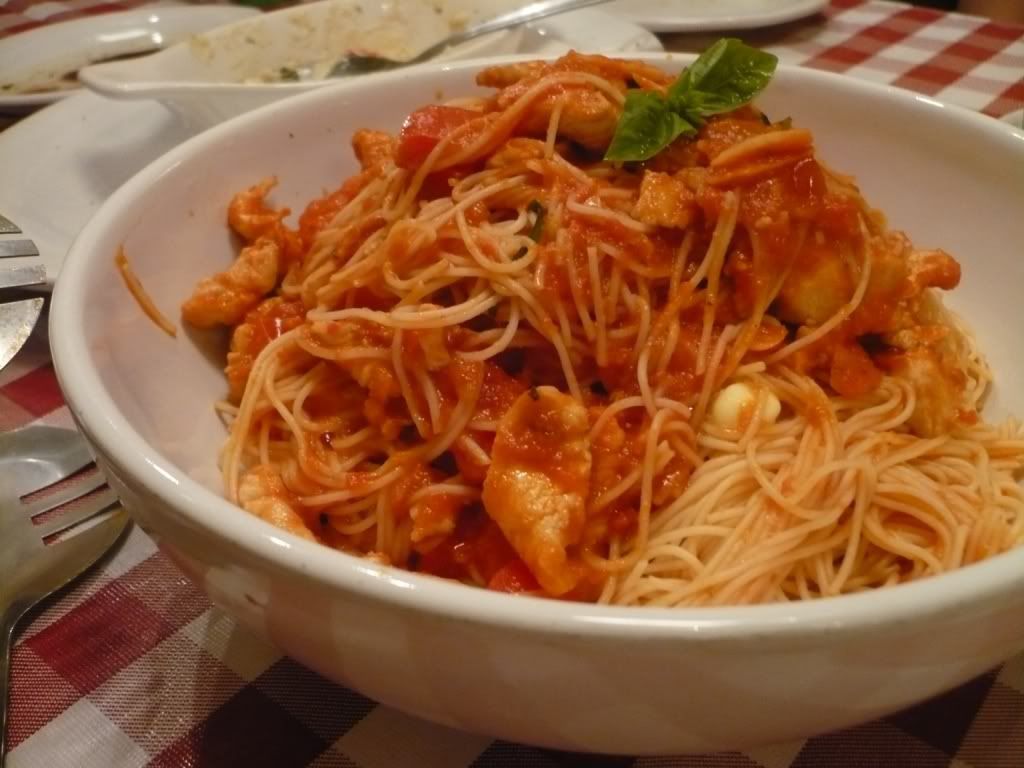 To end our meal, we had another to-share.
Bread and Butter Pudding
, which I though were super delicious and the best I've come across! Try them to believe.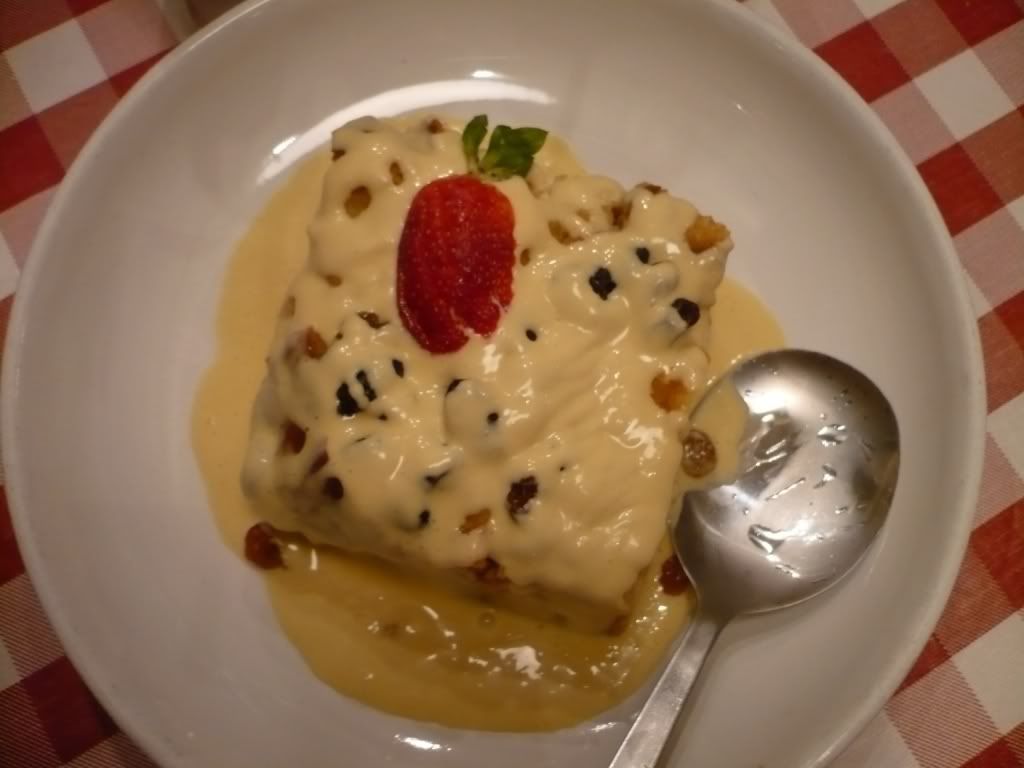 What's a Hen's Night without some cake right? As how it is, Angie had to adjourne to some urgent chore along with her cake. I guess I'll have to try
Cupcake Chic's
fame cupcake another time then.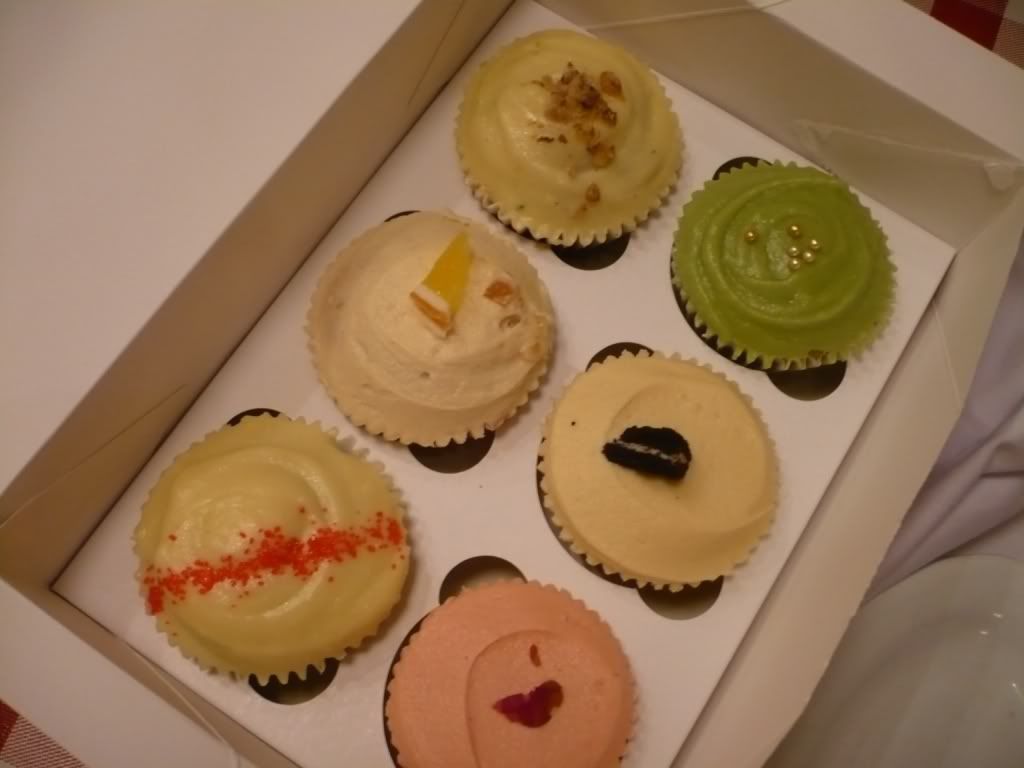 I found the food in Italianess nothing to shout about. The place on the other hand were atmospheric and service were impeccable. Overall, its a not bad place to go to with friends, if you're not over critical over your food.