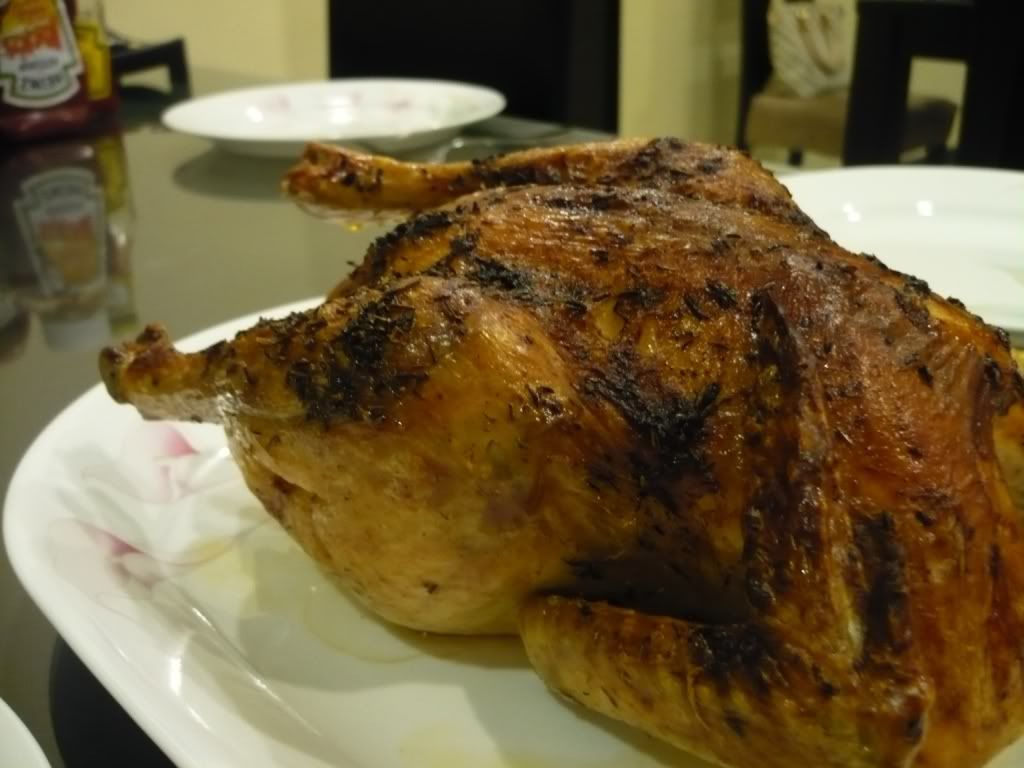 A few friends gathered in M's house to celebrate a simple birthday a few days ago, as mentined in my other
blog
. While I voluteered to bring her a cake, L made us Mediterranean Style Roast Chicken, a dish she'd recently learned after relocating to France from UK.
She started roasting them at her mum's place, with very basic ingredient of rubbing butter all over the chicken, before placing a few pieces of bay leaves and some sprinkle of thyme on the chicken. The chicken were left to roast for a good 1 1/2 hour.
Upon reaching M's house, we reheated the roast again for another 10 minutes alongside cut celery, potatoes and some sweet potatoes. As it turned out, the roast were a hit and we finished
it off in a zest.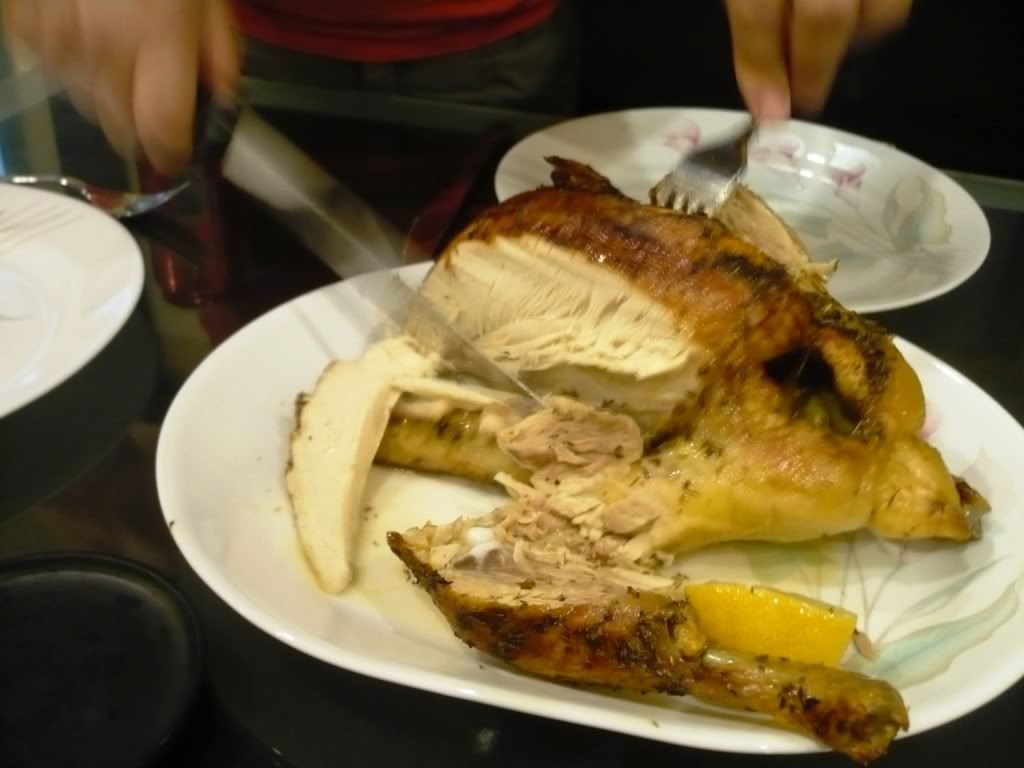 Perfectly roasted vegetables ...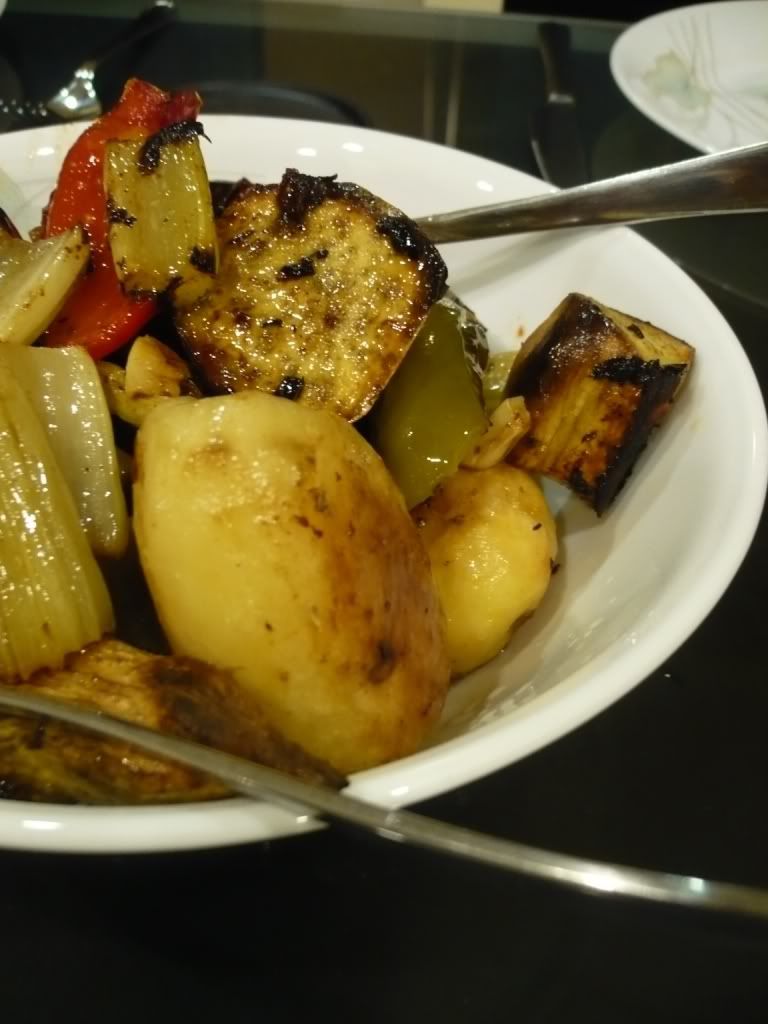 My plate ...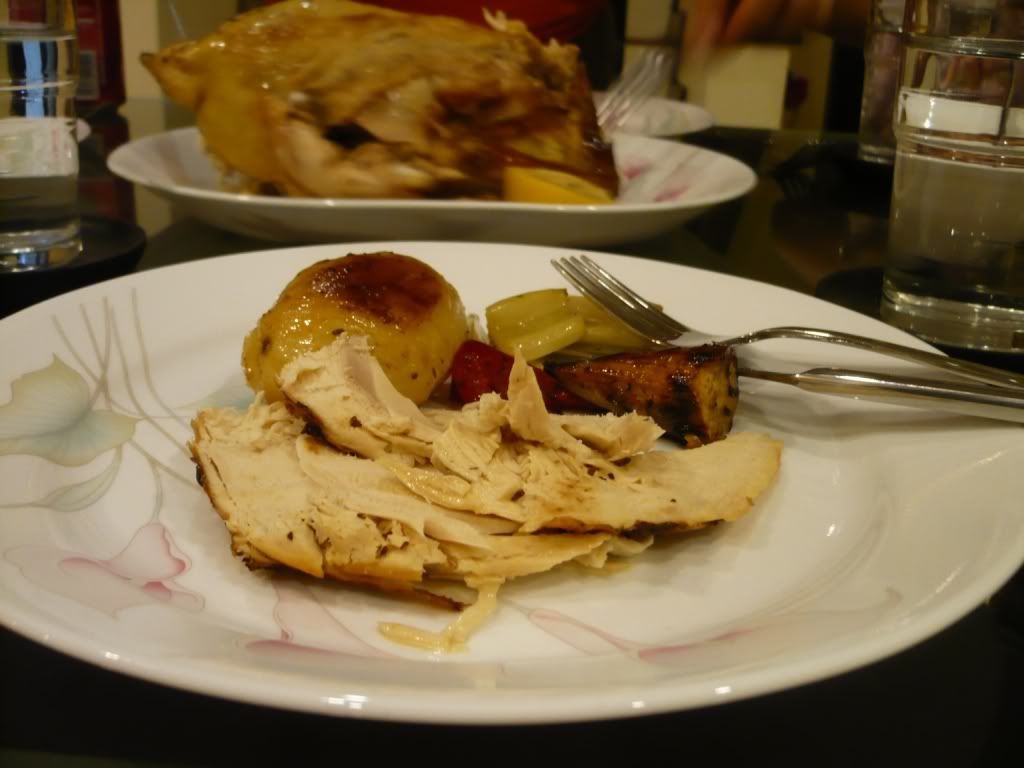 We had some chocolate moment while waiting for N, another friend to arrive. I though that Lindt's as wicked as usual but Paatchi were such a dissapointment. Give me Godiva anytime!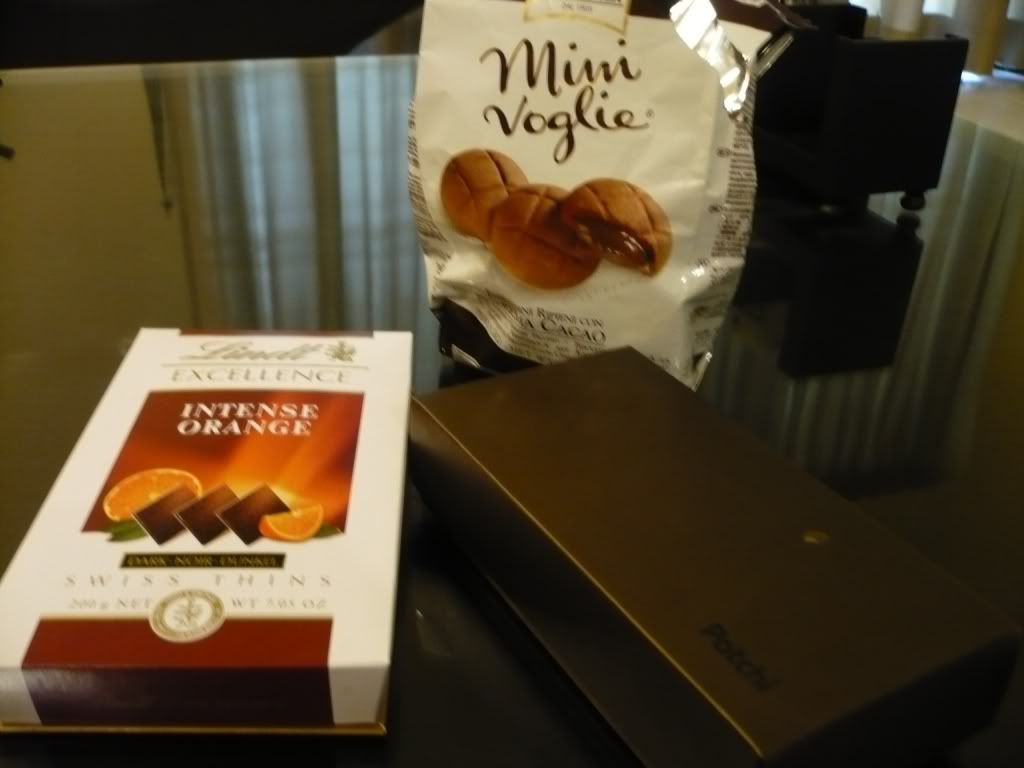 And here it is, my Chocolate Banana Cake after slicing them. I was surprised the cake turned out moist and lovely and not dry as anticipated as it is
From The Box.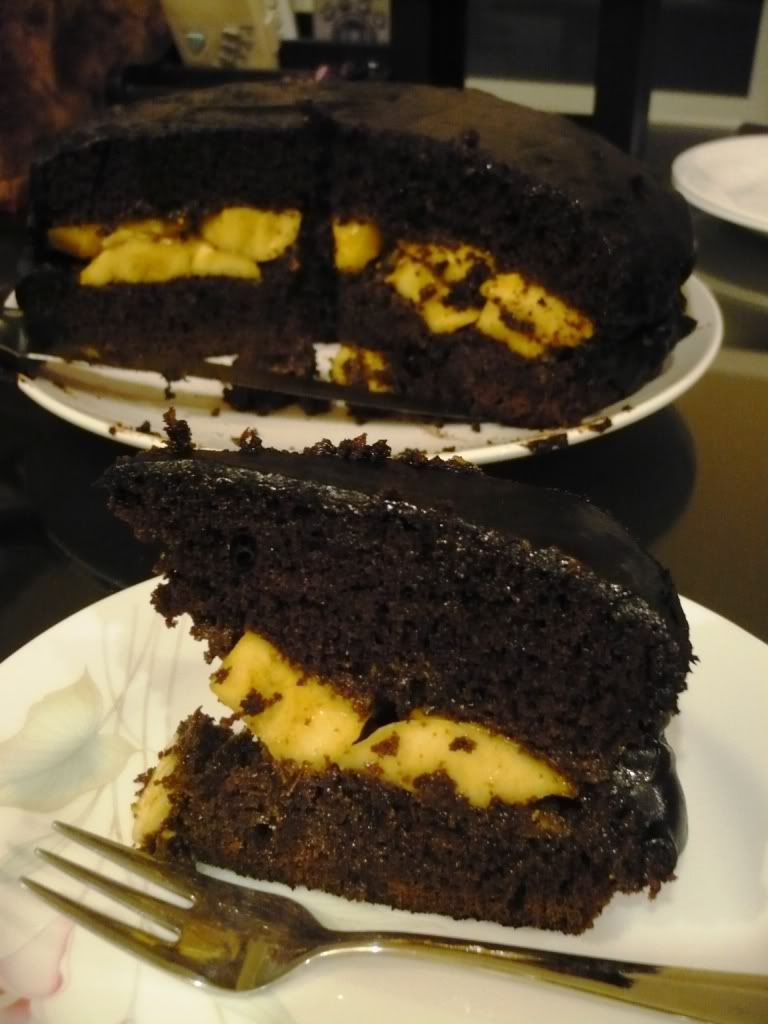 The girls continued their chatting session while I made my way back for my online German course. J recently informed me that his mum been practising English with him after abandoning it for like ... 40 years and she is now able to contruct sentences and all in English.
Wow!
And me????
I HAVE A LONG WAY TO GO!!!