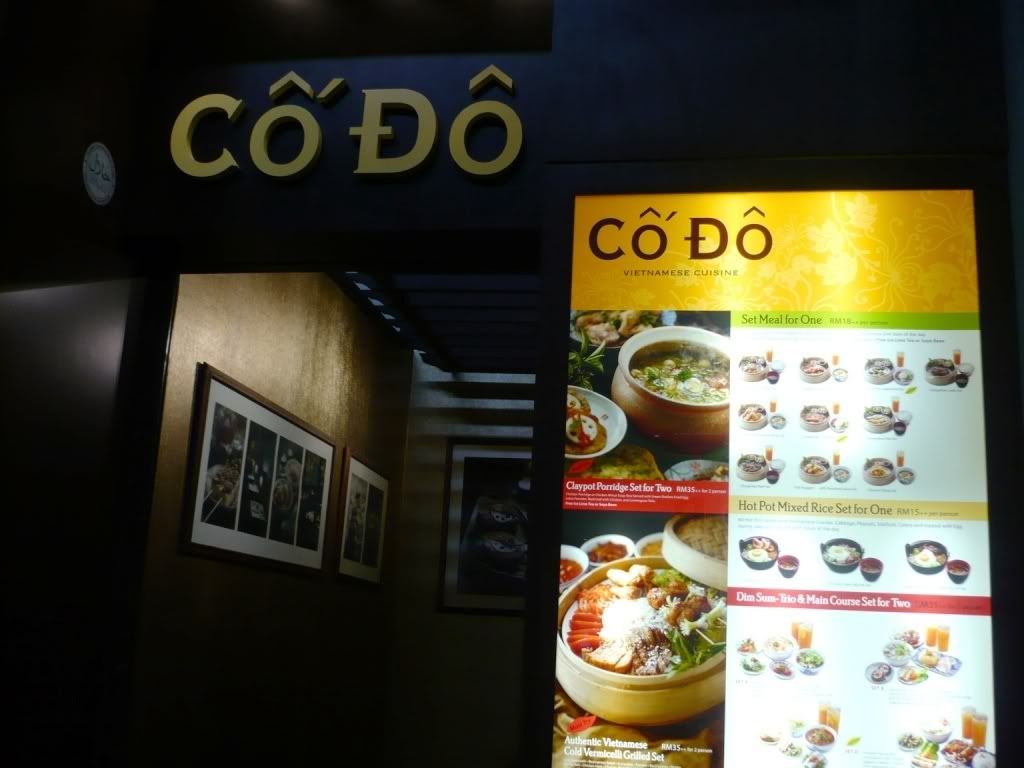 CODO is one of my favourite place to go have a little snack whenever the Midvalley's crowd get to me after a shopping stint. It is located above Little Vietnam at the third floor - a place I use to frequent but after a series of dissappointment there, it was such a delight to discover another vietnamese cuisine alternative.
One of my favourite order here apart from their extensive arrays of set lunches are their Dim Sum selection. If I'm not mistaken, Codo's the only one serving Vietnamese style Dim Sum, hence it is worth a visit to try out this uncommon small plate delicacy.
I like my dimsum with a cup of tea, hence I ordered a cup of
Vietnamese Flower Tea (RM3.50)
. Though unique in smell, the taste were not to my liking as it was kinda hard on the tastebud.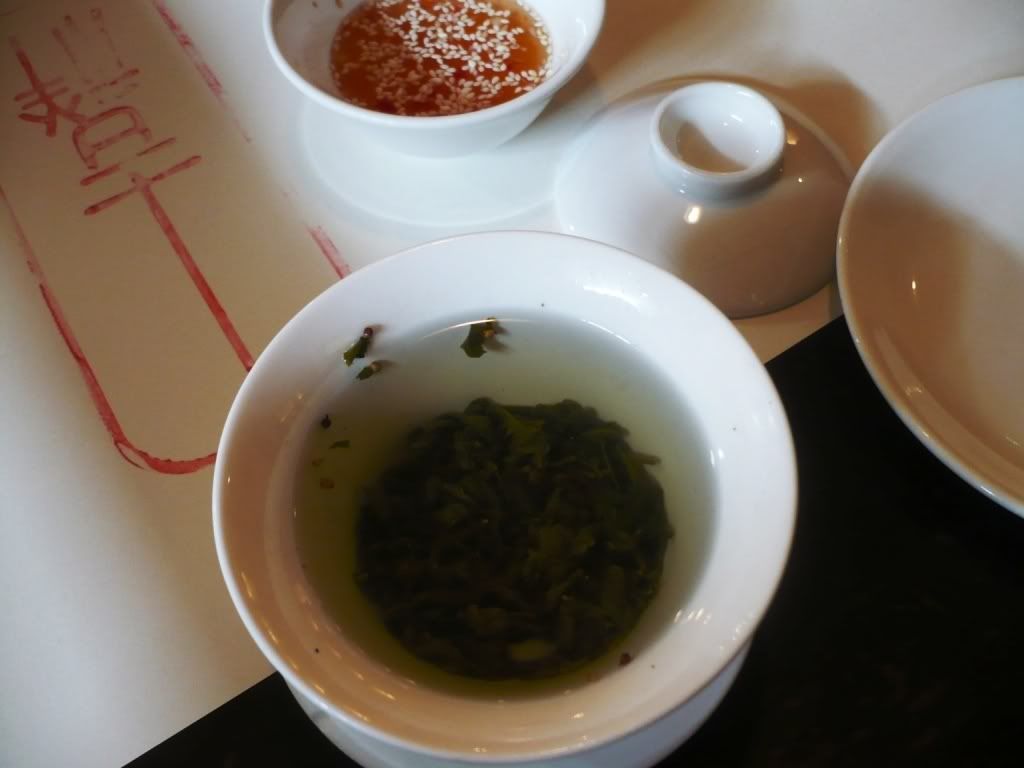 This will be my second or third time ordering their
Lemongrass Fish Stick (RM6.00),
which got my thumbs up as it was deep fried till golden brown while maintaining the juiciness within the minced fish meat. Loved the lemongrass flavour imparted too.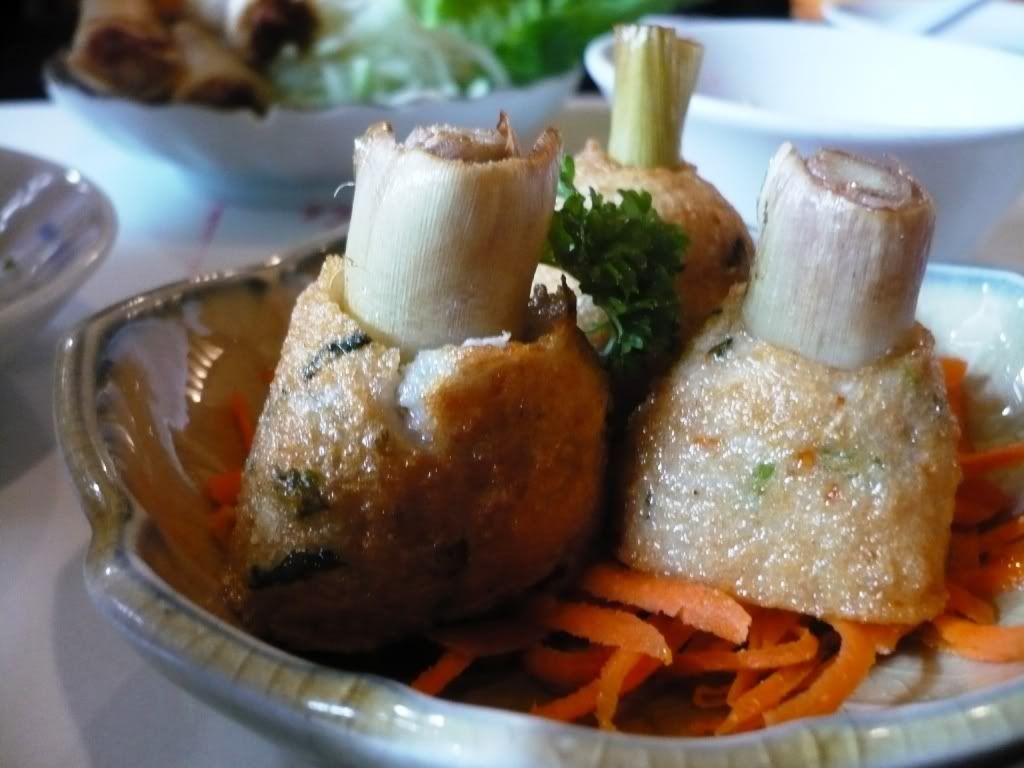 One of the more expensive dish I ordered,which I felt was not worthy was their
Lychee Minced Ball (RM9.80)
. Not only was the lychee sourish, which in turned made the minced ball sourish too, I thought that the combination's just not as great as anticipated.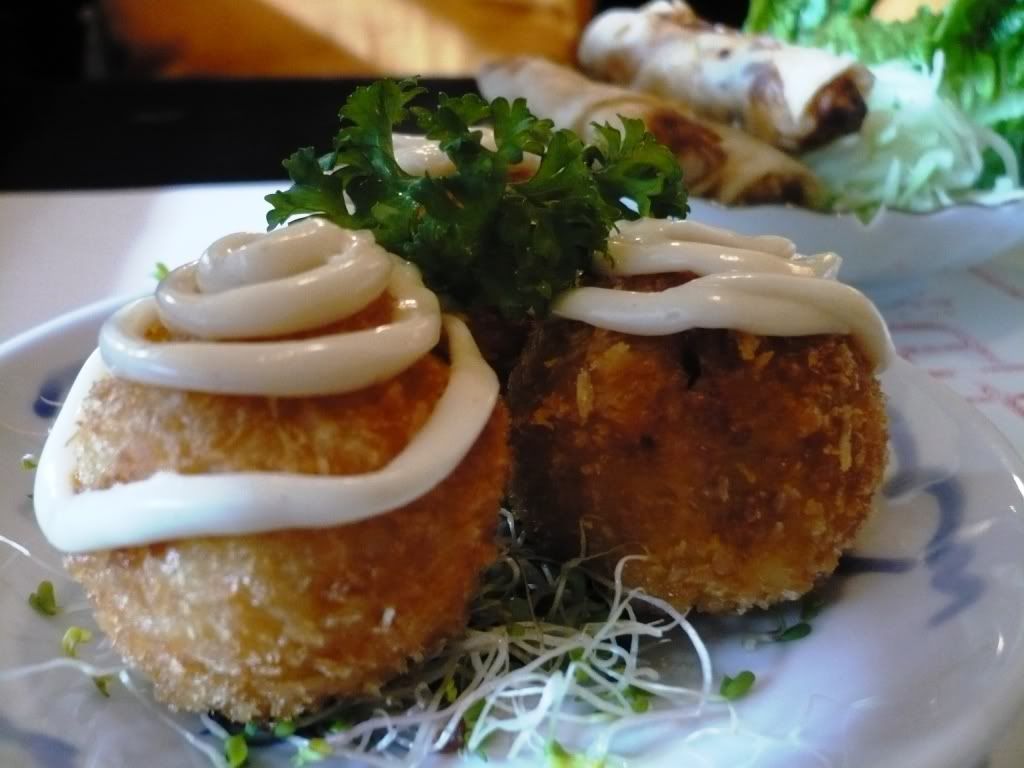 Fried Springroll (RM4.80)
is one of my favourite item whenever I dine in a Vietnamese restaurant. Their's were really good, with tasty stuffings of minced meat and mushrooms inside. The sauce that came with it gave it a nice twang.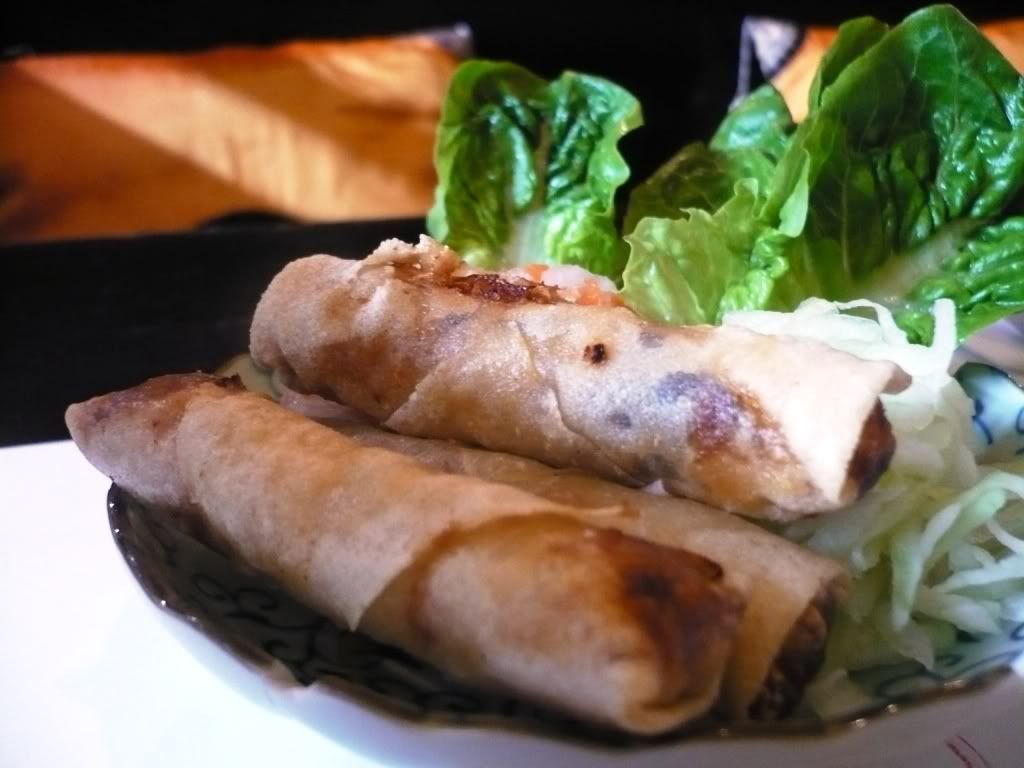 Something sticky and grilled in form of
Grilled Glutinous Rice (RM4.50).
Though simple in preparation, I like the sheer sticky texture with slighly charred exterior melting in my mouth with its simple salty flavour. It was good.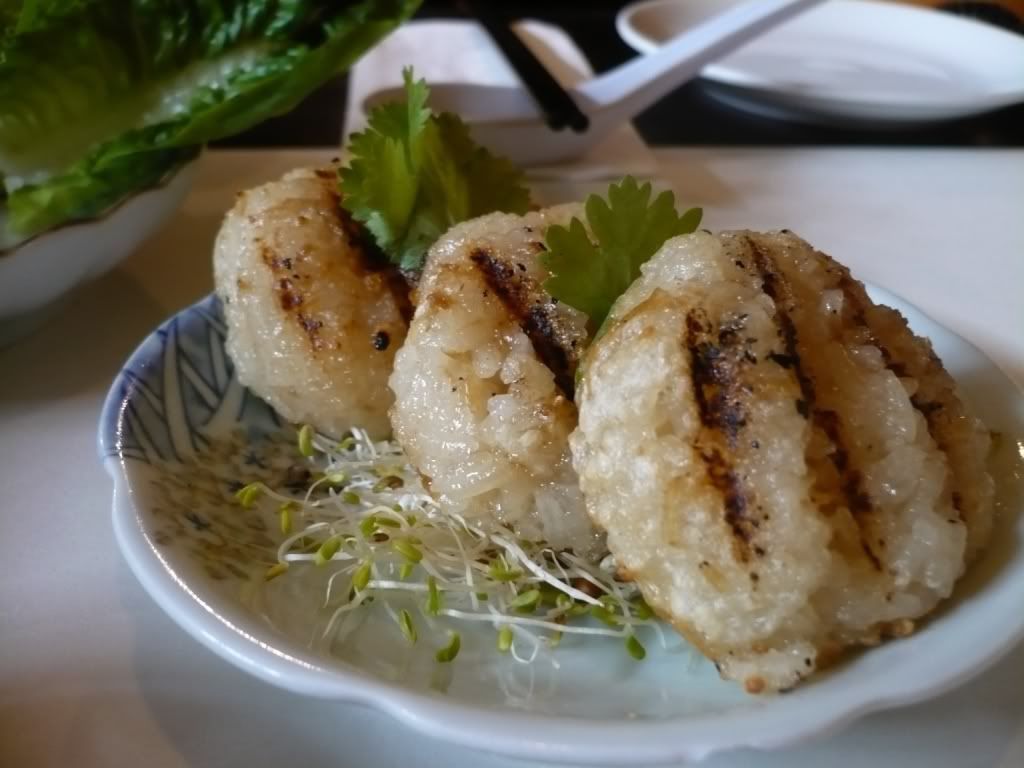 Service was prompt overall, and the decor were soothing and relaxing. I don't think many places in Midvalley can provide that hence, I know I'll always return to this place again and again.