Time flies ...
It was my birthday yesterday and the only difference I felt between my birthday this year versus those in the past was; I was actually looking forward to a good rest after a day at work without any celebration but was suddenly summoned to my sister's place in the evening.
A small celebration were organised for me, AND my niece took away all my glory (not suprising).
As testiment here, she sat comfortably infront of me while singing me a birthday song ...
Happy Birthday to you,
Happy Birthday to you,
Happy Birthday to Ashleen, (eh Ashleen ... it is Ee-ee bday lah, I corrected her several times!)
Happy Birthday to you.
She continued happily with her version.
Okaylahhhh ... pass with flying colour. She made me laugh sooo hard, and resisted eating my cake share although she's known to be super duper greedy hence what can I say :-)
It was a heartfelt day with loved ones with me. That's all that matters.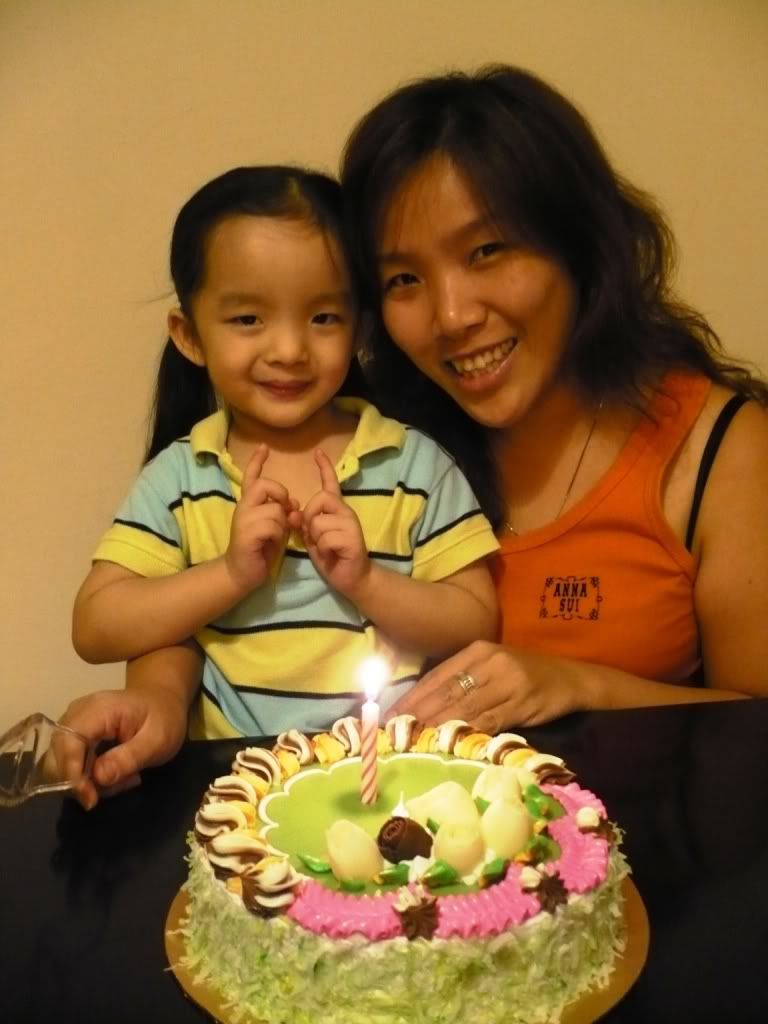 I would love to be able to make this
Pandan Layer Cake
one day as I can't get enough of it. It was moist, flavourful and so fresh. My sis got them from Australia Cake House.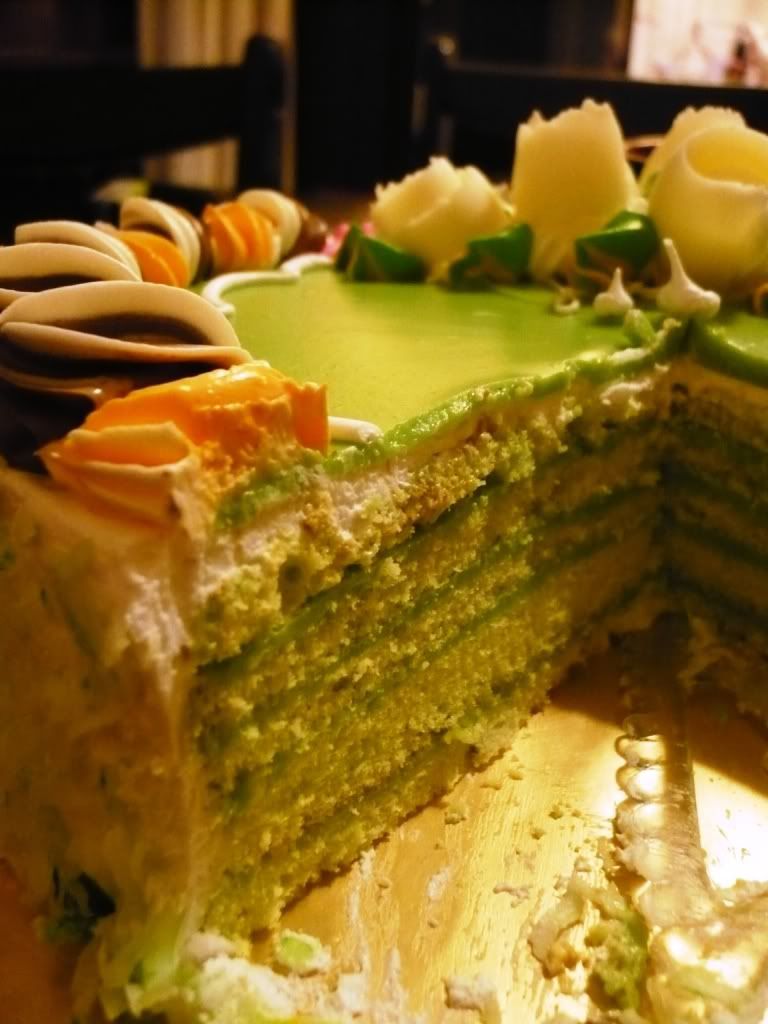 I broke the "rule" and went on a hawker food makaning spreeeeee.
Char Kuey Teow Tambah Udang Besar, More Kerang and a bit chilli from Uptown (RM6.00)
. Damn shiokkkkk and there goes my diet. *psst Meena, if you are reading this, I have abstain myself from lard infused delicacy like these for the past 1 year*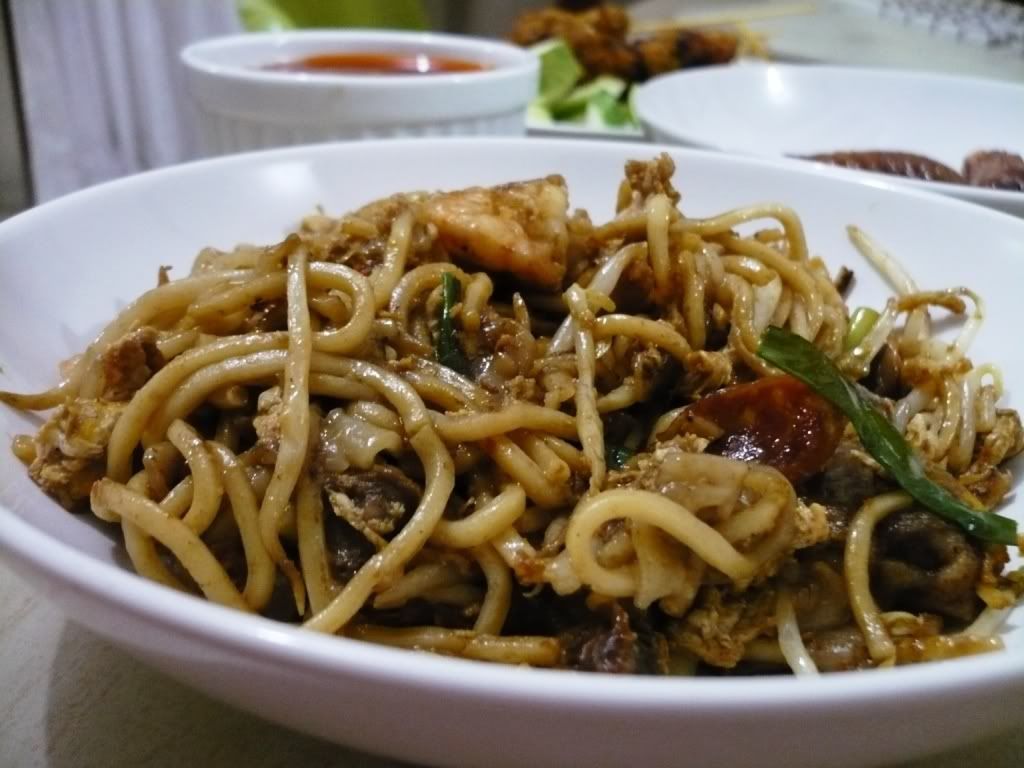 Not too mention,
Uptown Satay Kajang Hj Samuri
place. I had 8 sticks mind you, and all smouldered thickly with the delicious peanut gravy. It was really good and I'm so glad that we don't need to drive all the way to Kajang just for good satay now.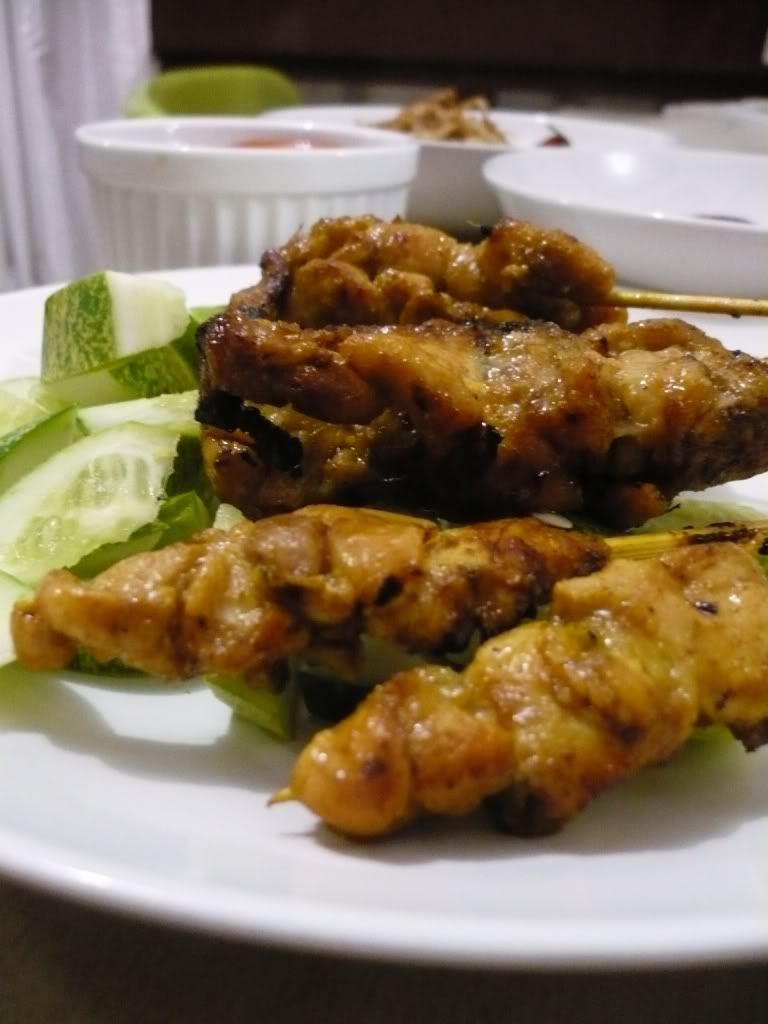 Two pieces of grilled chicken wing from the same Uptown coffeeshop where I got my CKT from. Not good leh, as it had a funny smell. Not fresh.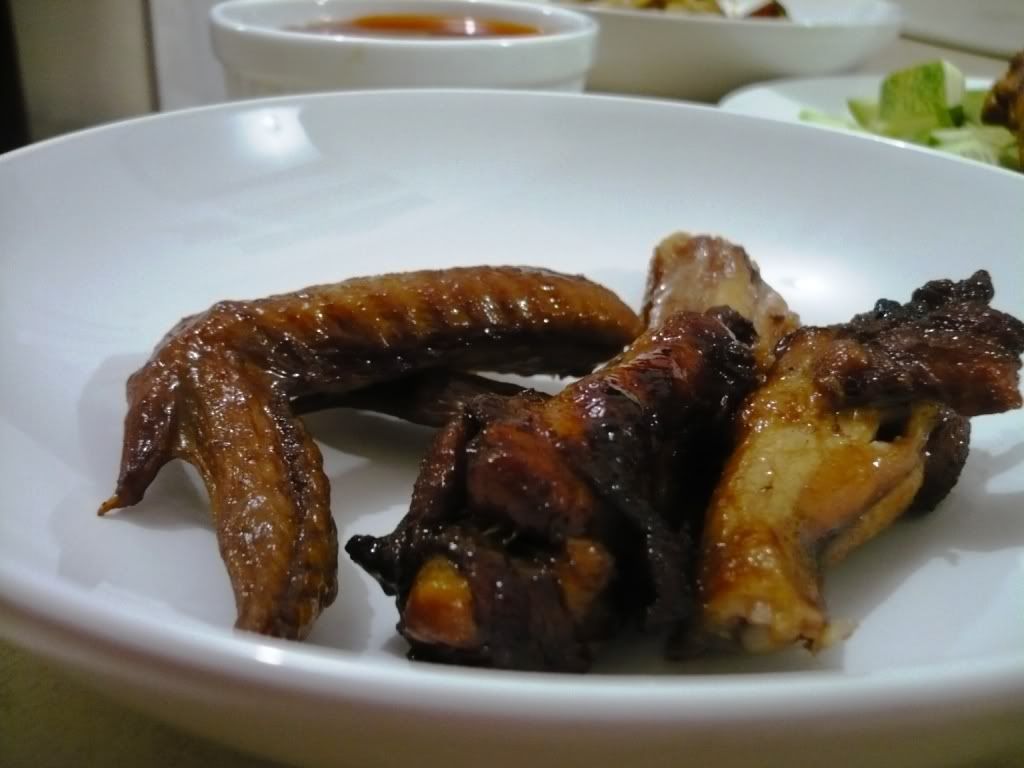 More makans to come on following few weekends. This is just the beginning. Hope my J won't be too shock over my newly acquired waistline *grin*