If you wanna know how I celebrated my weekend?
This was what I did. I took out most (not all) of my yummy stock, got myself glued to Channel 501 and binged away. Happy lahhhh .... I know, I know ... am suppose to loose 5kg before my trip next month. Am not on track but at least, I've dropped 1 1/2 kg now, and another 3 1/2 to go so, this is just a small reward for my success *pat back*
Here's what I had. Some chocolate wafer and biscuits from Switzerland whom J brought all the way from Germany. He knows my taste well :-)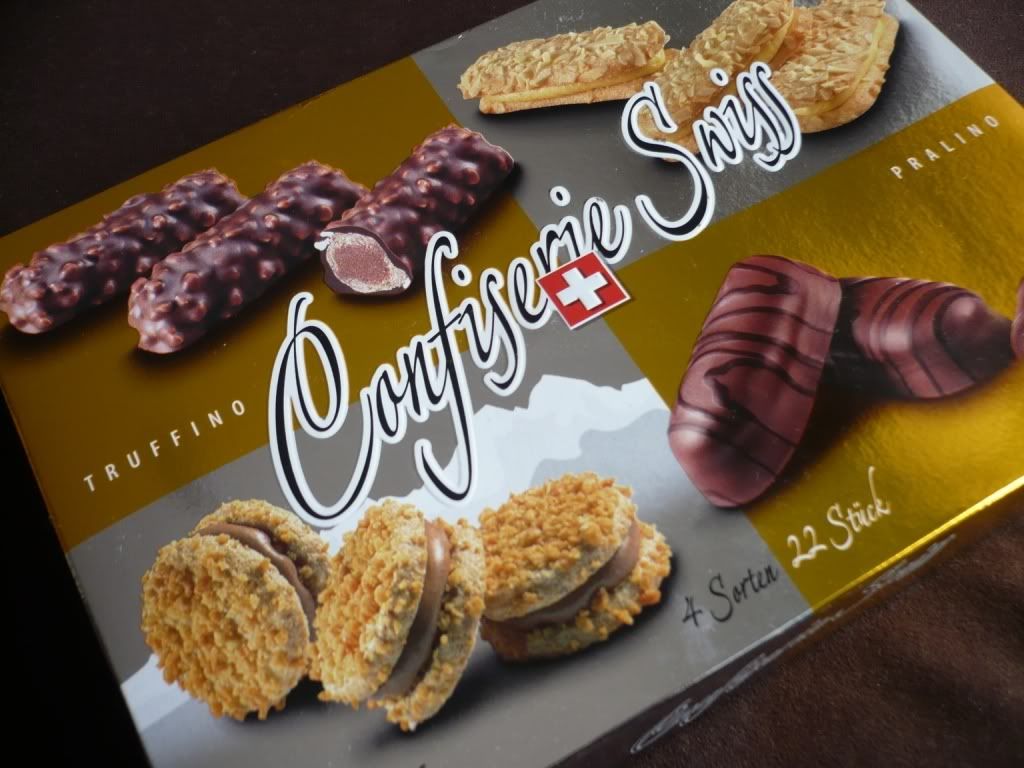 Some have melted but neitherless, so creamy and sinful *lick*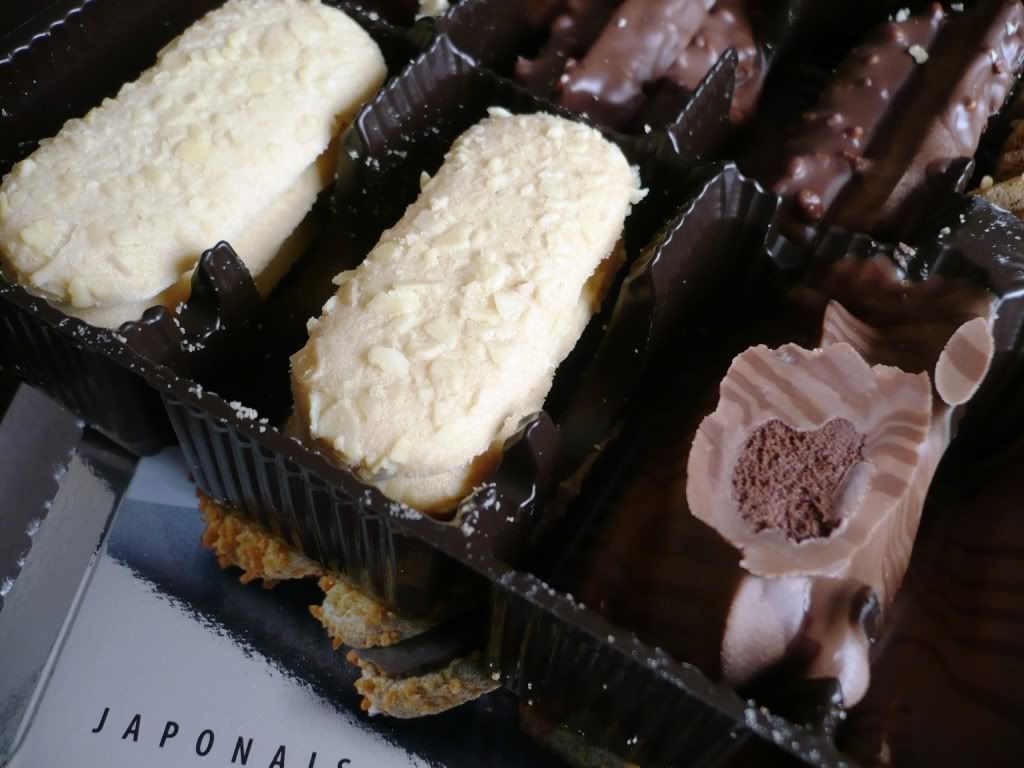 A light macaron based biscuit with hazelnut filling.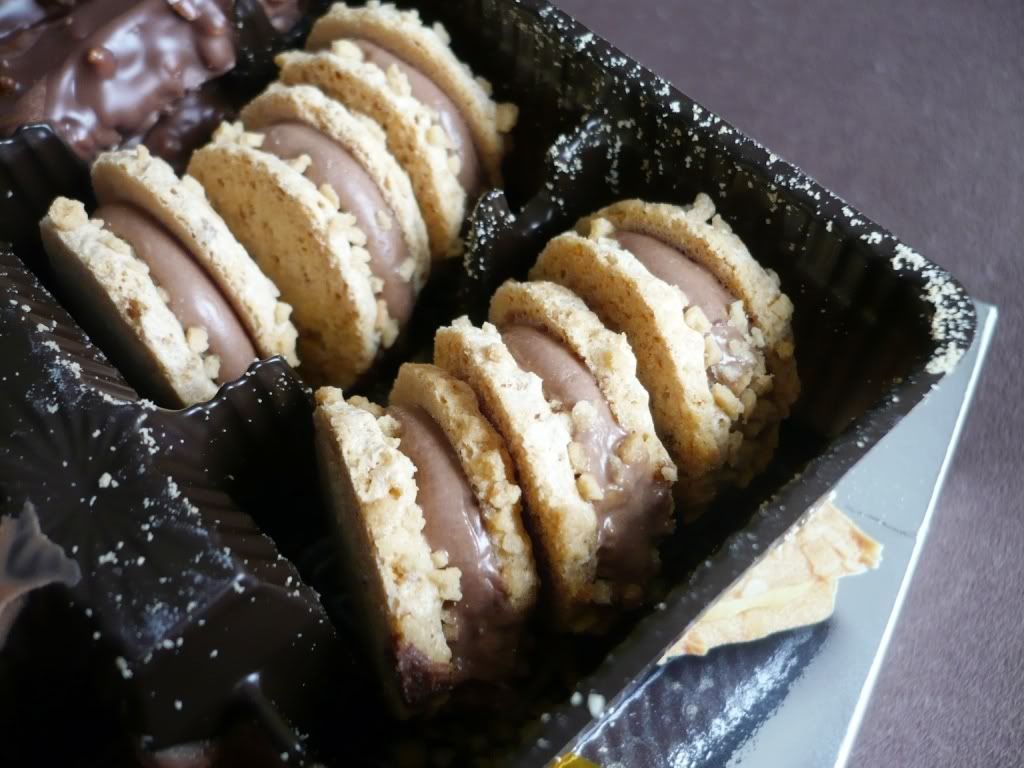 I'd also finished up a pack of
Strawbery White Chocolate
from Muji. Not as good as the one I'd tried from Royce many years ago (limited edition stuff and only available in Hokkaido), Muji's version weren't too bad. I love the sourness of strawberry against the milky white.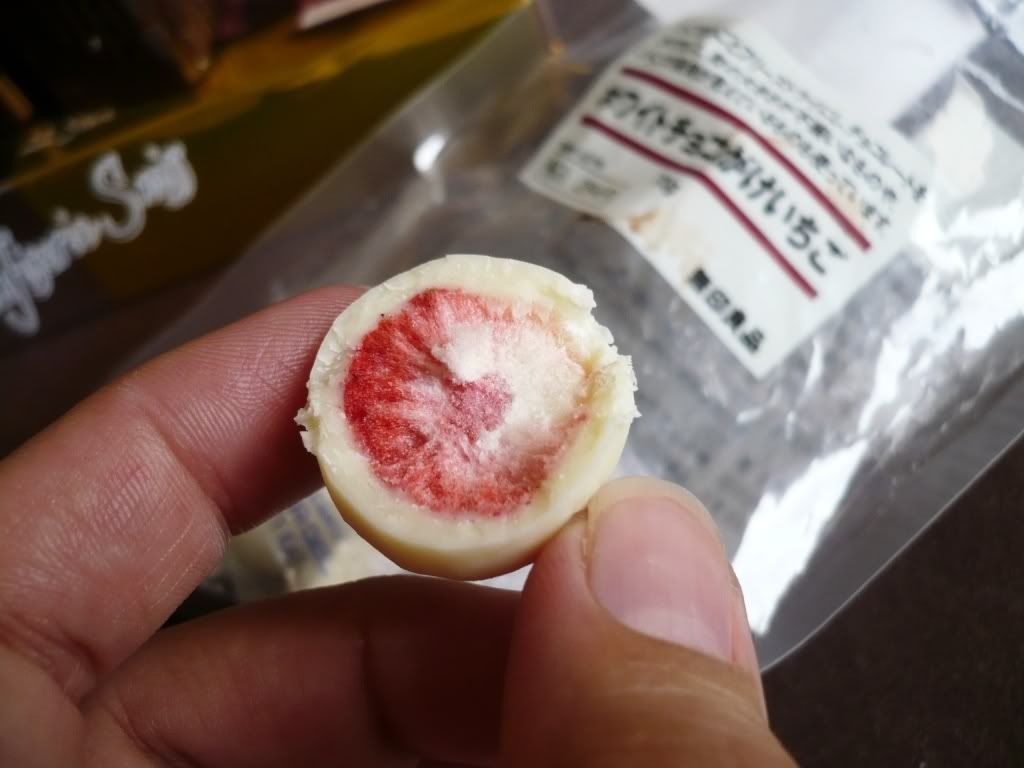 One of my bad habit is, I would stock up my snacks whenever I spot anything irresistable. I can't remember well if I'd gotten the wafer from Cold Storage or elsewhere, neitherless, do try them as it was not too bad. I like the caramel flavoured ones which were unique. The other one were not too bad.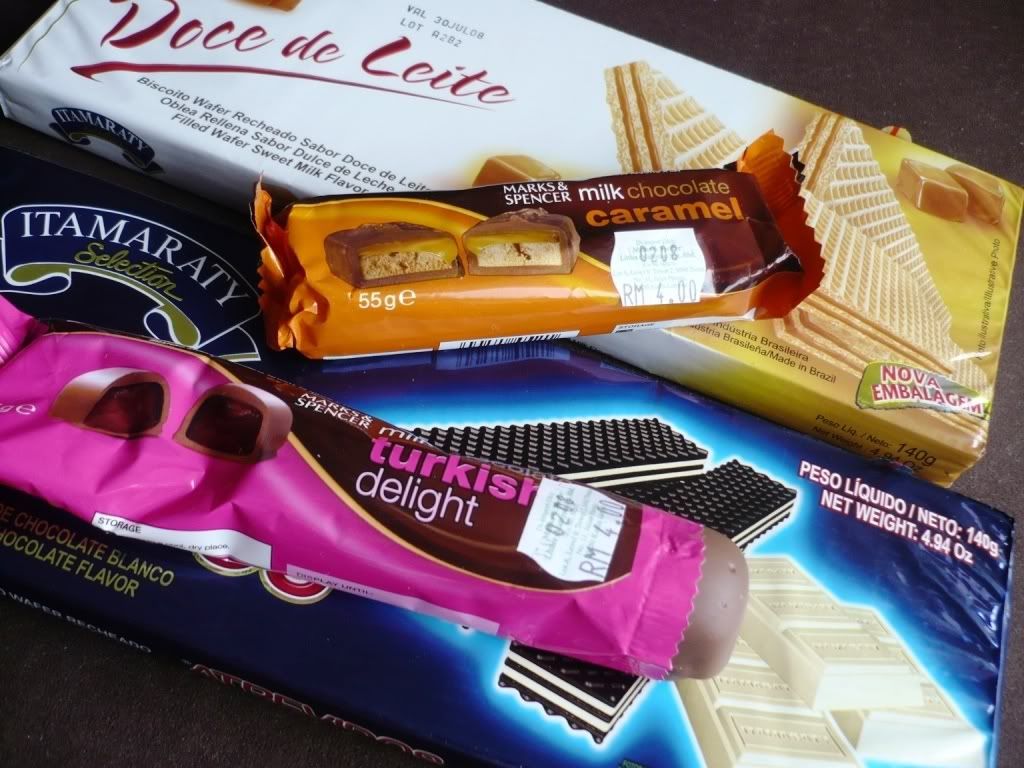 But the one that sent me up to heaven were these ... Mark & Spensers Turkish Delight bite. I loveeee anything from Marks & Spencer, so yesssss ... I will stock up really soon during my holiday to London next month. Not to forget, top of my agenda is to go visit the famous Borough Market whom happens to be close to the hotel we're staying in. I'm dying to go try their Turkish Delight and handmade chocolates whereby all are sold base on weight.
Weee ... I can picture myself walking and munching, walking and munching ... no guilt at all!
I also hope to stock up on
Thorntons
. They have good stuff!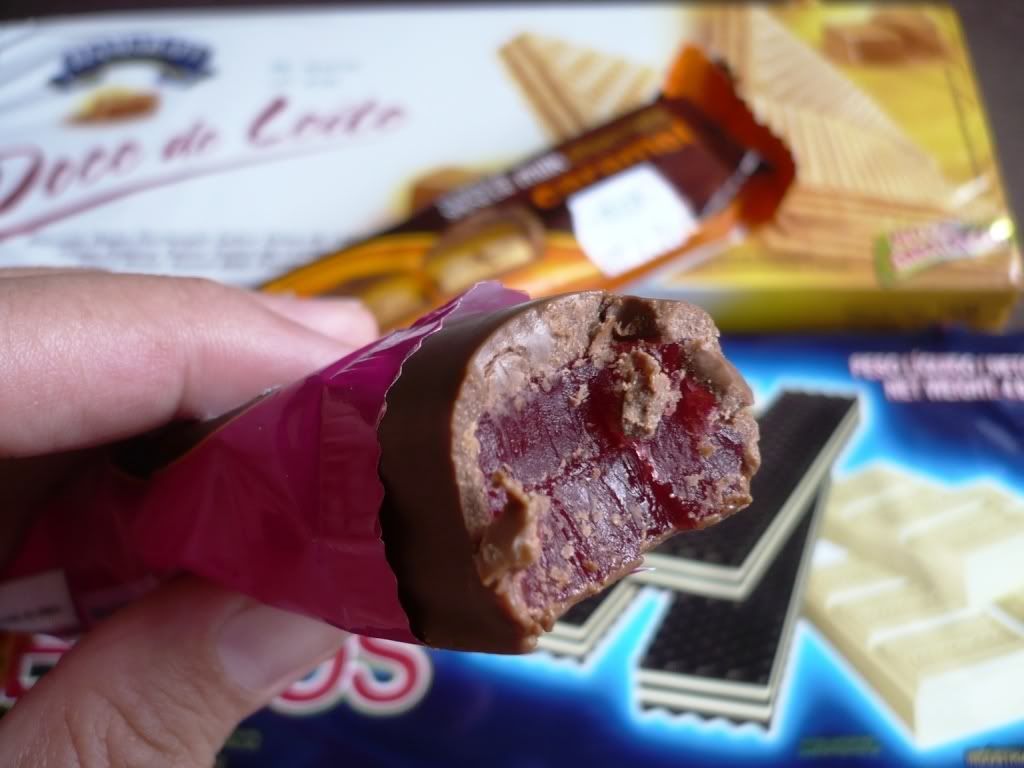 Weeeeeeeeeeeeeeeeeeee!
p/s : Anyone been to Hamburg? J had just booked us accomodation there next month and I'm wondering if there's any yummy stores to go stock up. Thanks in advance for any tips at all!