Me and sis rushed over to 1U to get Aiden and Kiri's present this morning. We had only a few hours to spare, before picking Ashleen up for the birthday celebration at 3pm.
We had no problems whatsoever getting their gift, as Kiri had already let me in her little desire a while back. The challenge is Aiden. He's only 3 1/2, has very short attention span and is the most active child I've come across. But fret not, the gift we got him will surely tire him out easily and we're pretty sure Lillian will be thankful to us *cheeky grin*
After shopping, I dragged sis over to Pasta Zanmai for lunch. She's not a picky eater like me, but I do know that she's a big fan of pasta. So here's what we ordered.
A pot of
Green Tea (RM3.00)
for her. It came with a hugeee bucket of ice (seen at the background) which surprised both of us.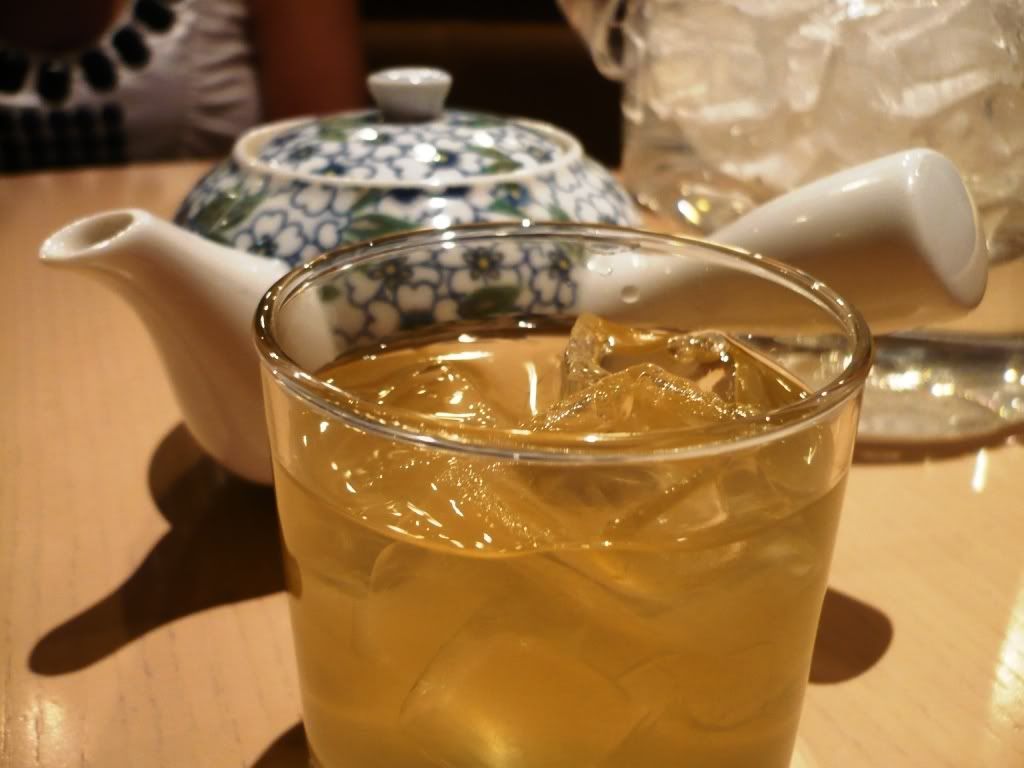 I had their
Yuzu Citron Smoothies (RM9.00).
A bit pricey but so darn good!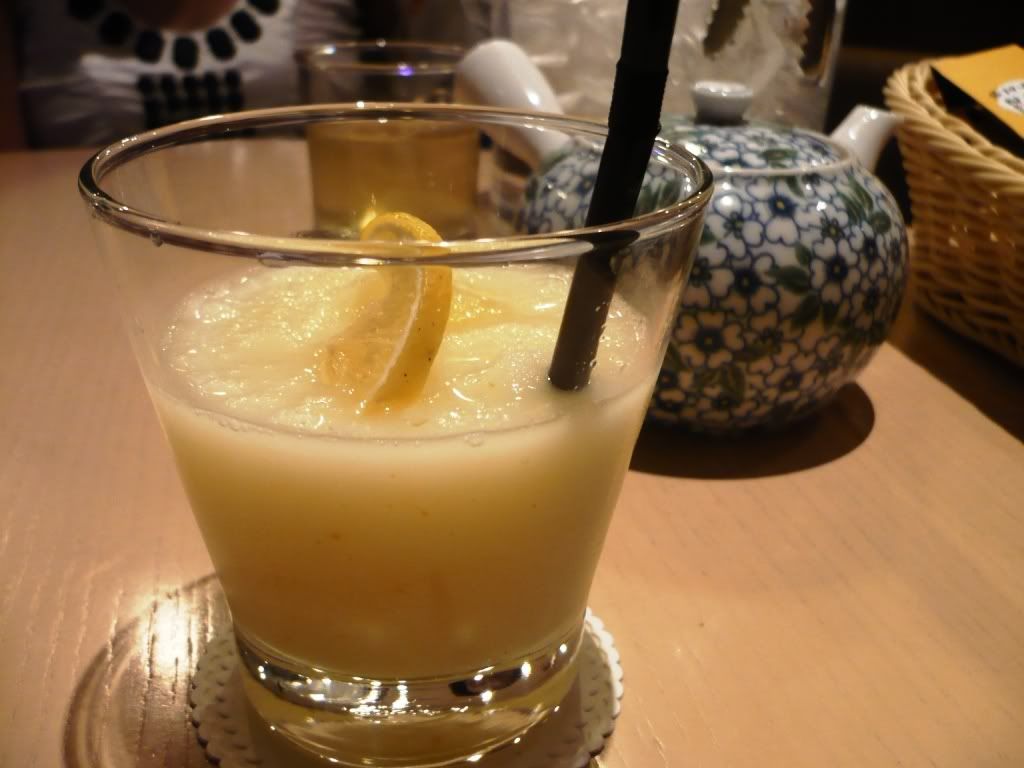 I'd forgotten to snap a picture of the menu item hence I've got no idea what the pasta dish following is called. All I remember is, my sis had something that is
Carbonara Based
, cooked with Japanese Mushroom and were served with an egg. She loveeeed it so much, and was particularly impressed with their spring egg. Cost is around RM20.00++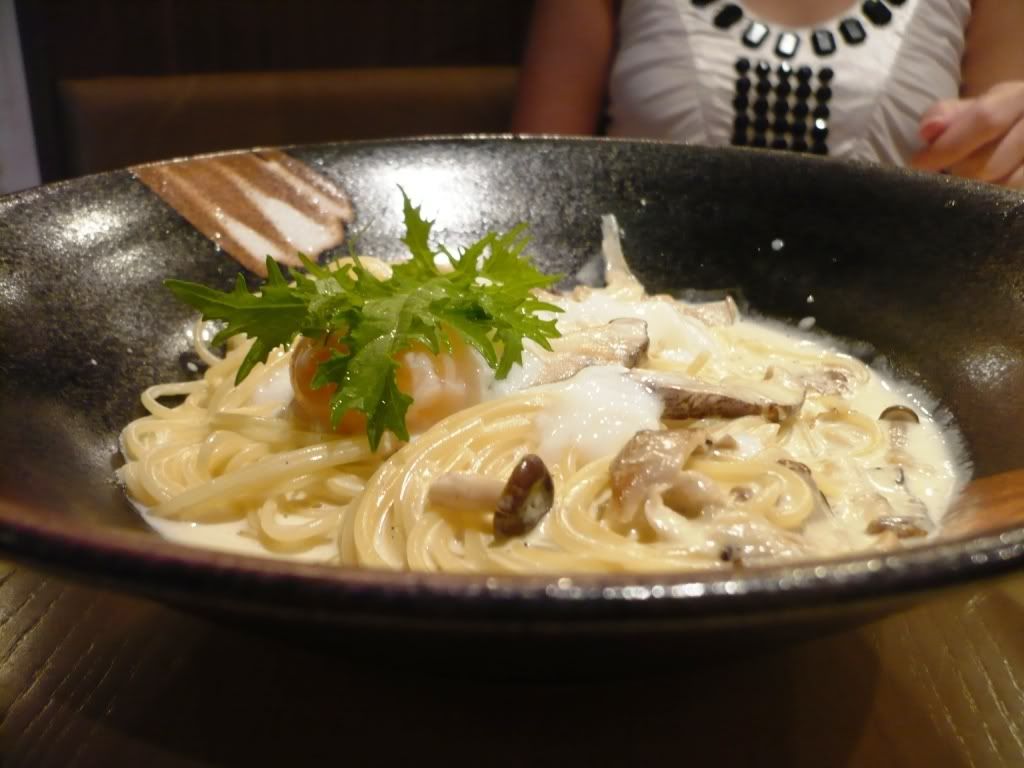 I was eyeing on Mentaiko earlier, but I thought, why not be a bit more adventurous. And so, I went perusing through their soupy pasta section and found one with Japanese Clam and Mushroom ingredient. The wait staff asked if I'd prefer to have them with a
Japanese Siong Tong based / Bonito Soup based or I'd prefer their Japanese Curry gravy
. Since I knew the method of making my own Bonito soup and it was rather easy, hence I ordered the Curry Soup to make my pasta worth its RM25.00++ spent. *cheeky grin*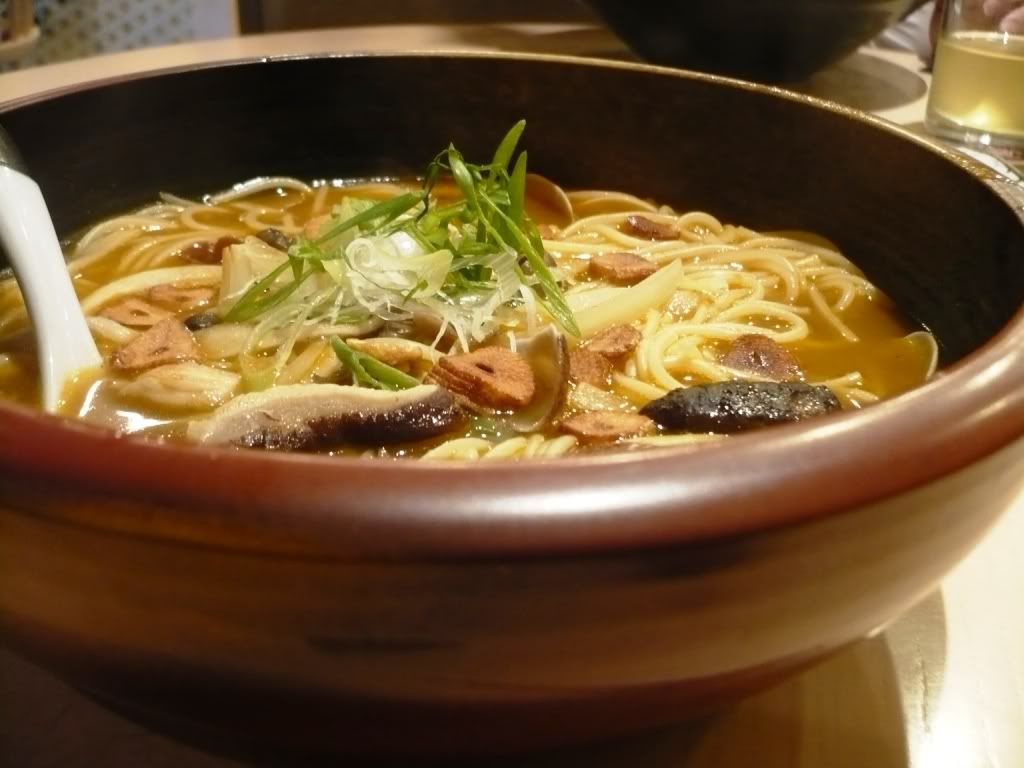 I've just converted her into a Zanmai fan.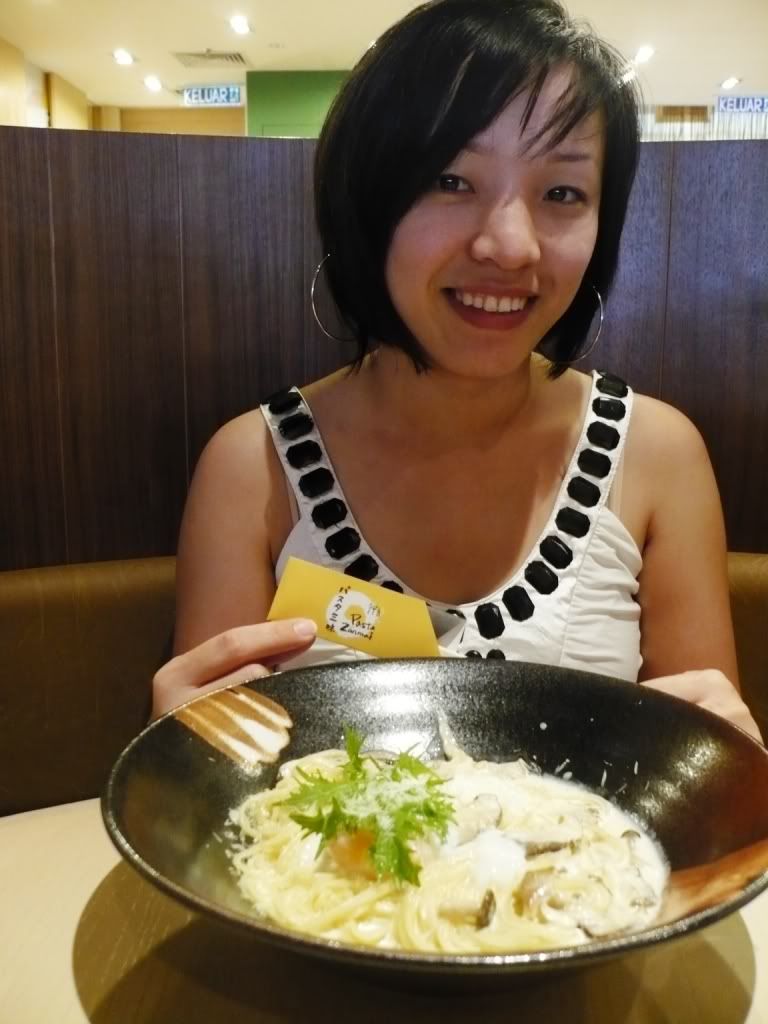 Yippee!