It was perhaps more than 8 years ago that we got together to celebrate Lillian's birthday. I wonder how many more years counting that we will get the chance again.
With that, we'd planned for her small birthday dinner to be a memorable one.
First, dinner venue. She's a spanish food fan. Where else but at El Cerdo that we get to sample air flown piglets and a few Spanish delicacy all the way from Spain?
We were attracted, or rather, I was attracted by its warm hue colour decor. It was done tastefully, with a fine dining feel but casual enough for you to misbehave a little *ahem*
I mean the plate throwing *grin*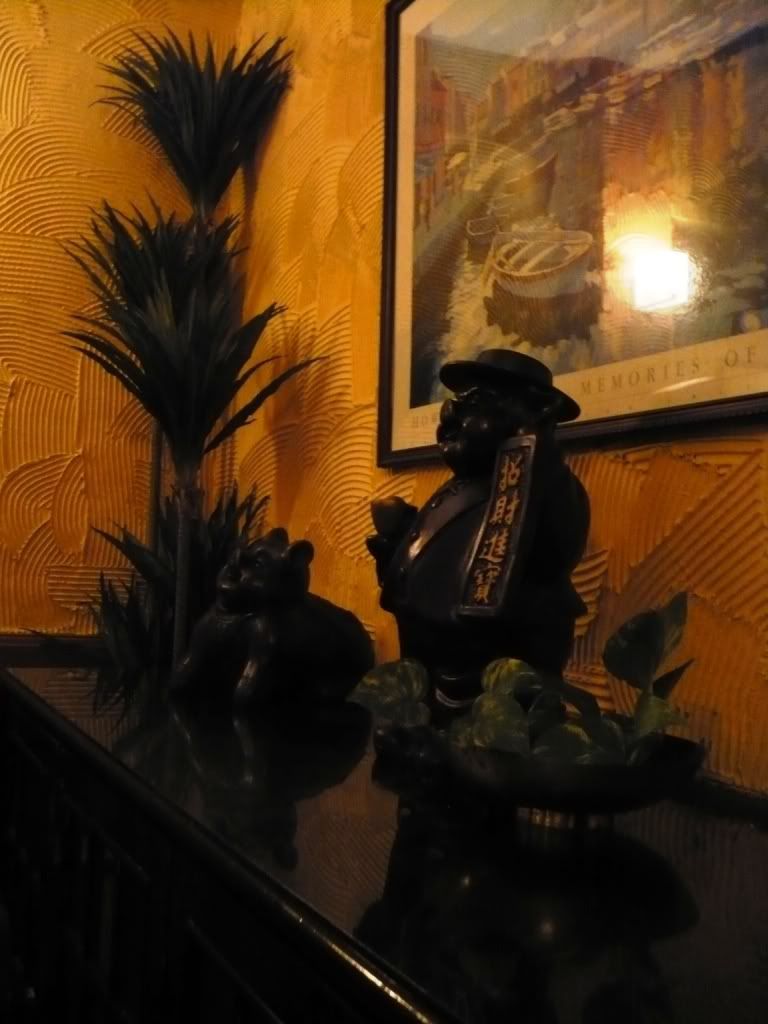 My view from the corner of the room. The restaurant were packed and buzzling.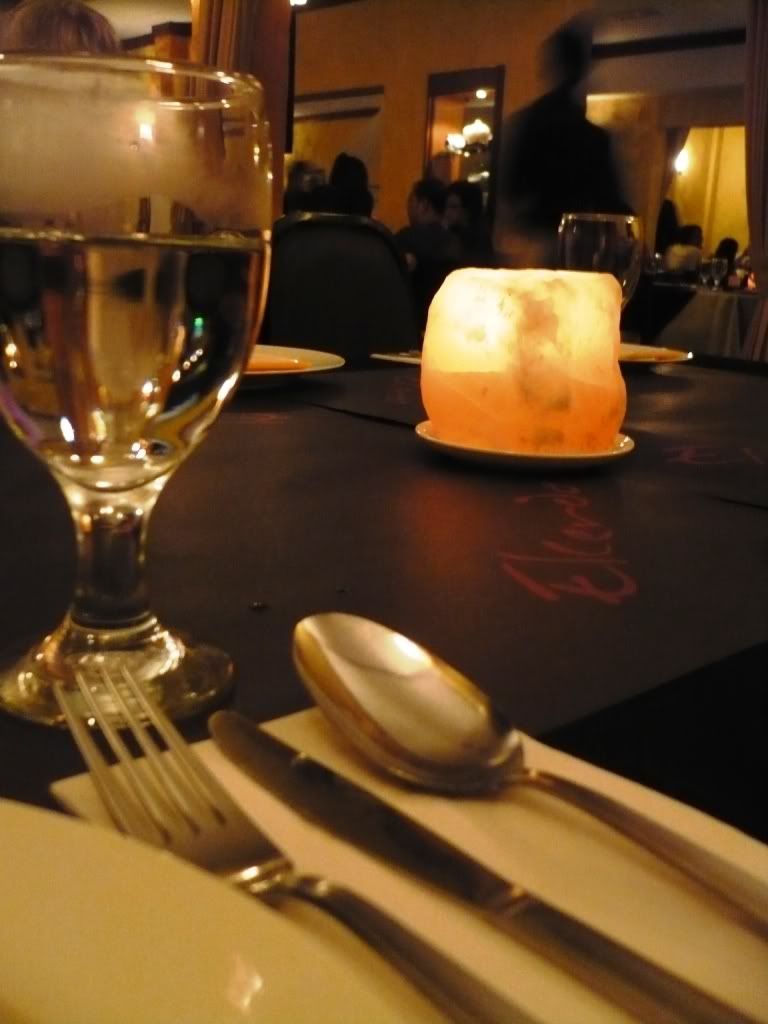 The five of us decided to order a few dishes to share, but not before being threated to some delicious
Mushroom and Ham Soup
. It was thick and spot on.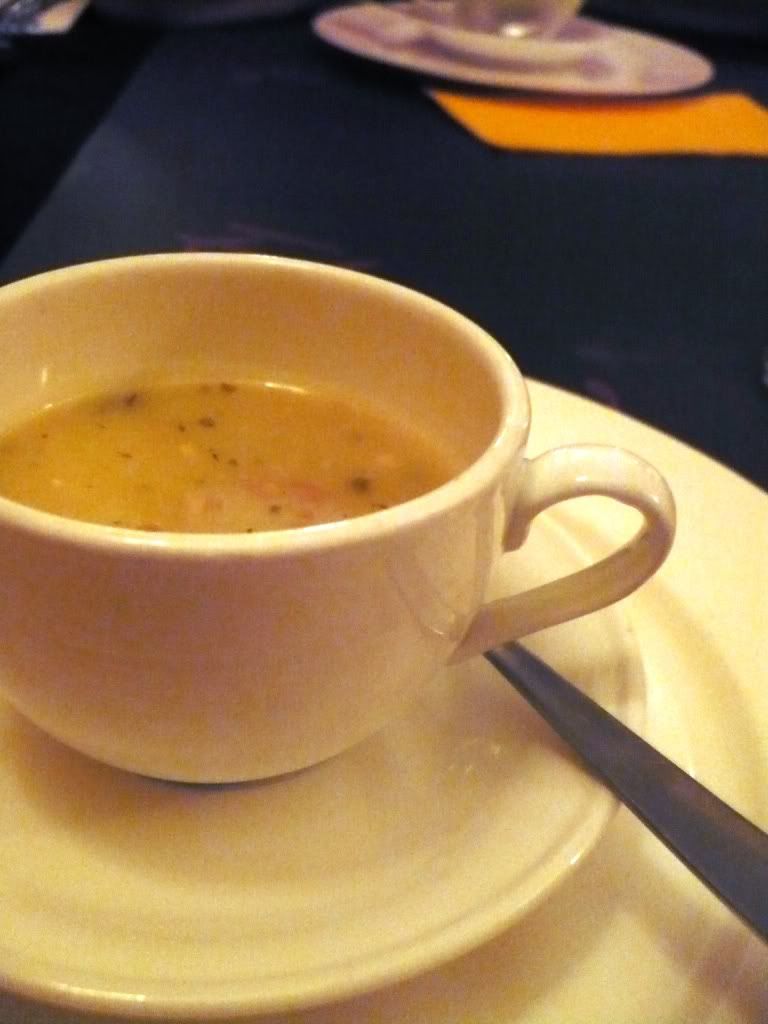 May, the only one whom had dined her twice commented that the
Jamón Serrano (RM38)
from Spain's good. It was served alongside the sweetest, juiciest rock melon I'd ever eaten and the combination of salty and sweet just blew me away.
I though it was such a great start.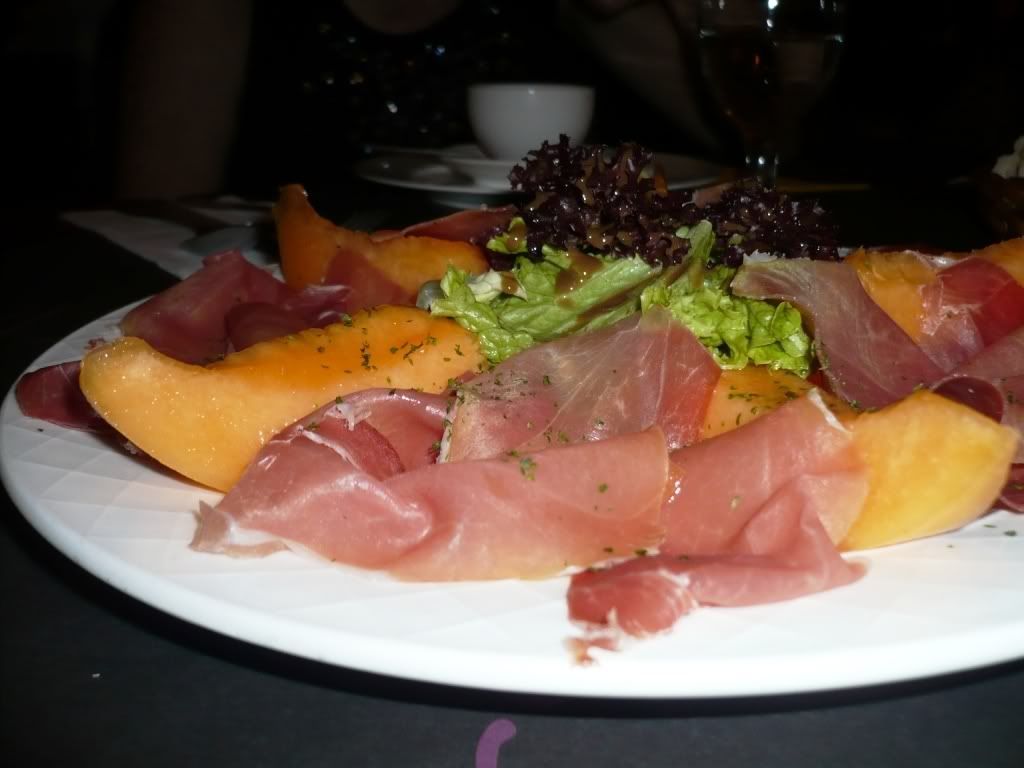 The oink oink, star of the restaurant took centrestage with "COCHINILLO AL ESTILO SEGOVIANO" or in simpler english
Half Piglet Roasted Suckling Pig (RM110).
Though the menu state its for 2 person, we thought that the serving were perfect for the five of us.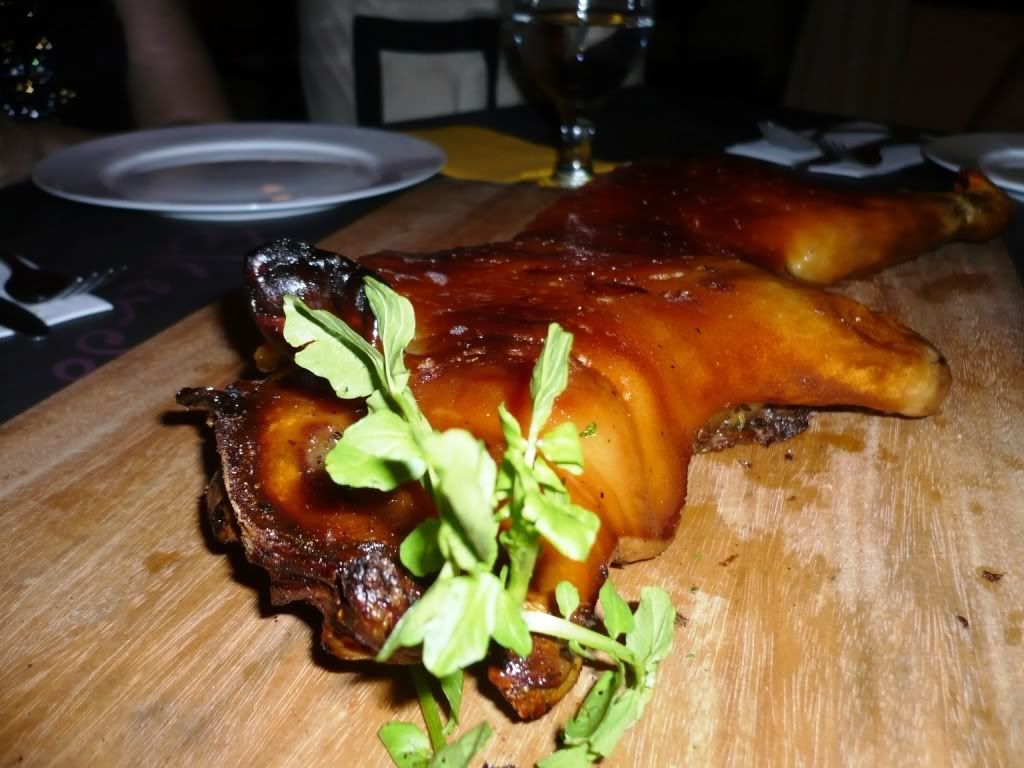 This was how it looked, chopped up after an official chopping ceremony by the birthday girl. The gimmick were fun and befits the occassion well. Lillian were grinning from ear to ear.
The suckling piglet were, needless to say absolutely gorgeous. Tender juicy meat, with crunchy, crunchy skin that's out of this world. The sauce that came with it, though mild, went really well with the suckling pig.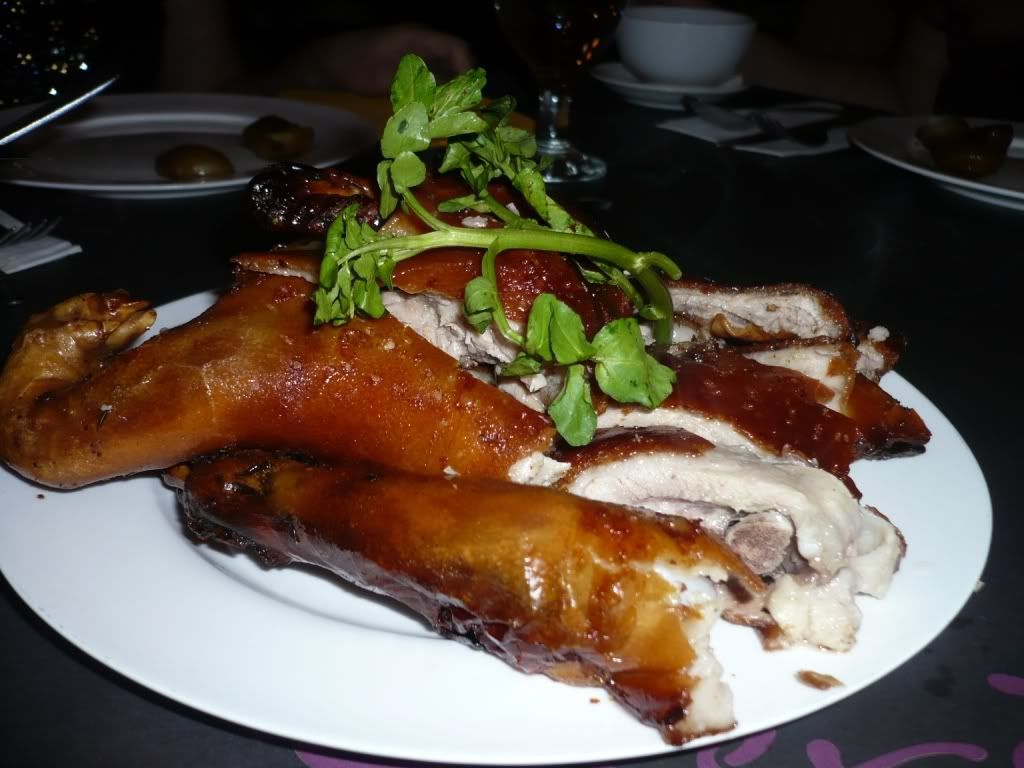 Some roasted potatoes to accompany the star of the restaurant. Roasted well, with a good mixture of vinegar/olive oil based dressing.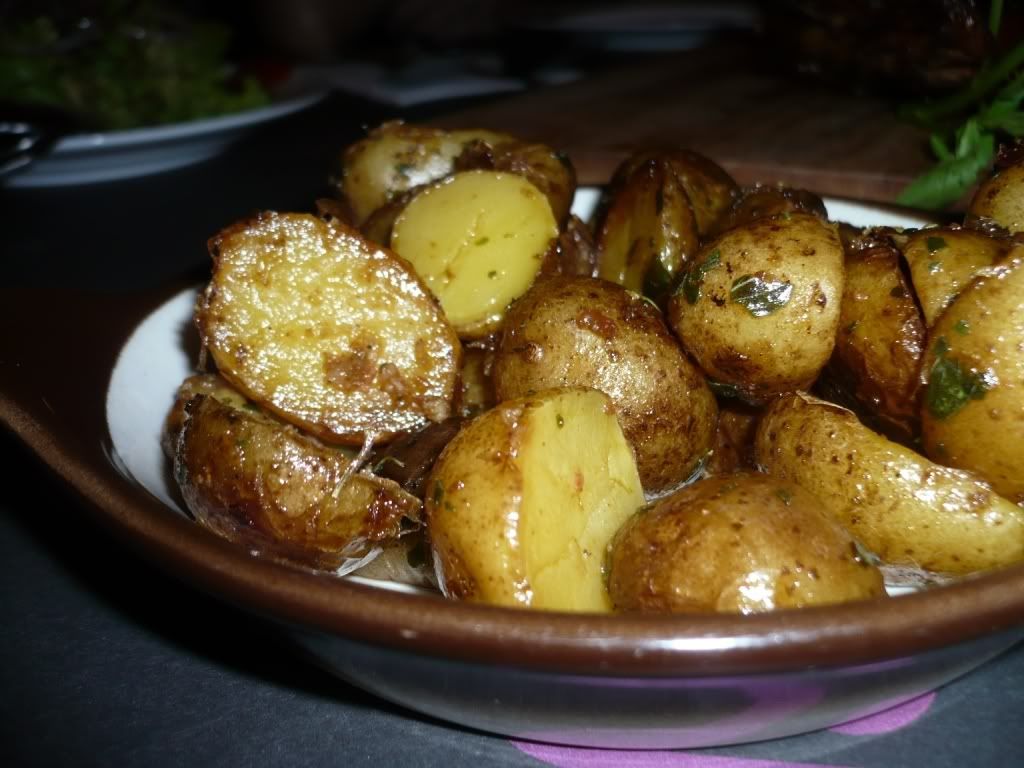 It came with a fresh plate of salad too.
I was contemplating over some pasta based main course plus a few other appetiser, but Lillian got excited when she heard the word Paella from my mouth.
"Of course we must order Paella la".
Well, I didn't know she's still into Paella all these years.
Thankful is an understatement. The
Paella (RM88)
was a fabulous choice. Not only was it laden with lots of Seafood, Chicken and Chorizo sausages, the aroma from saffron were absolutely wondrous.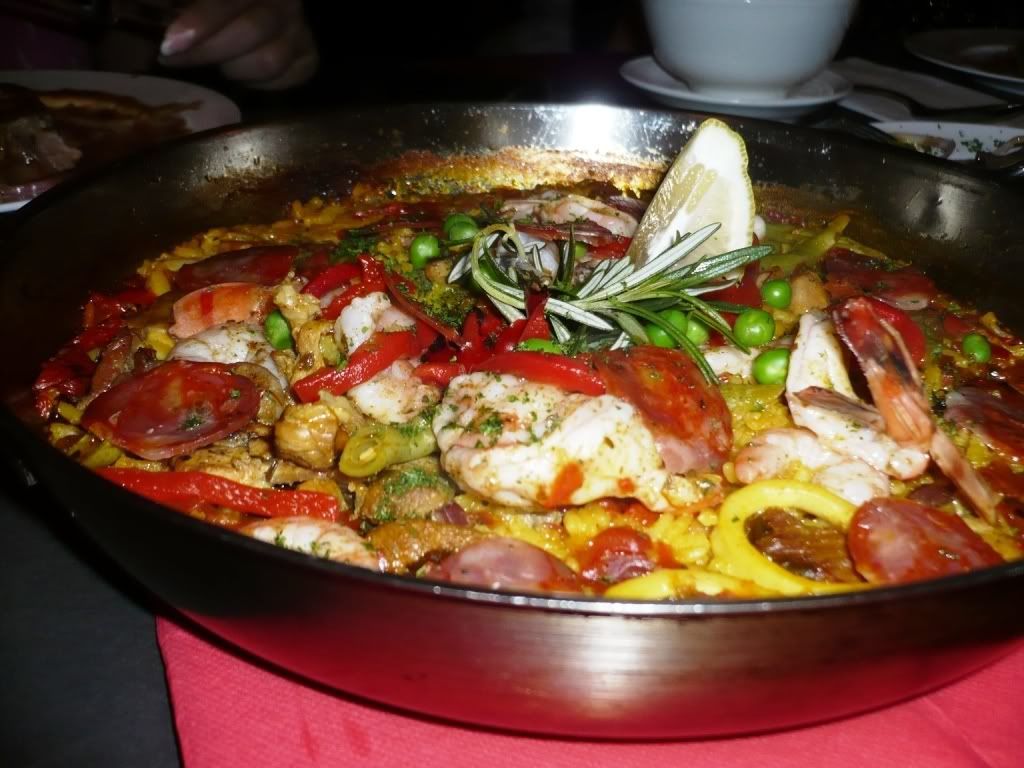 Me and May got her a
Novelty Birthday Cake.
My friends were asking me what happened to the Cheongsam dress request and how it ended up being a tube dress? The france flag based bedding too ended up being a tiny flag at the side.
What caught Lillian's eyes were the small piglet, which the restaurant added in.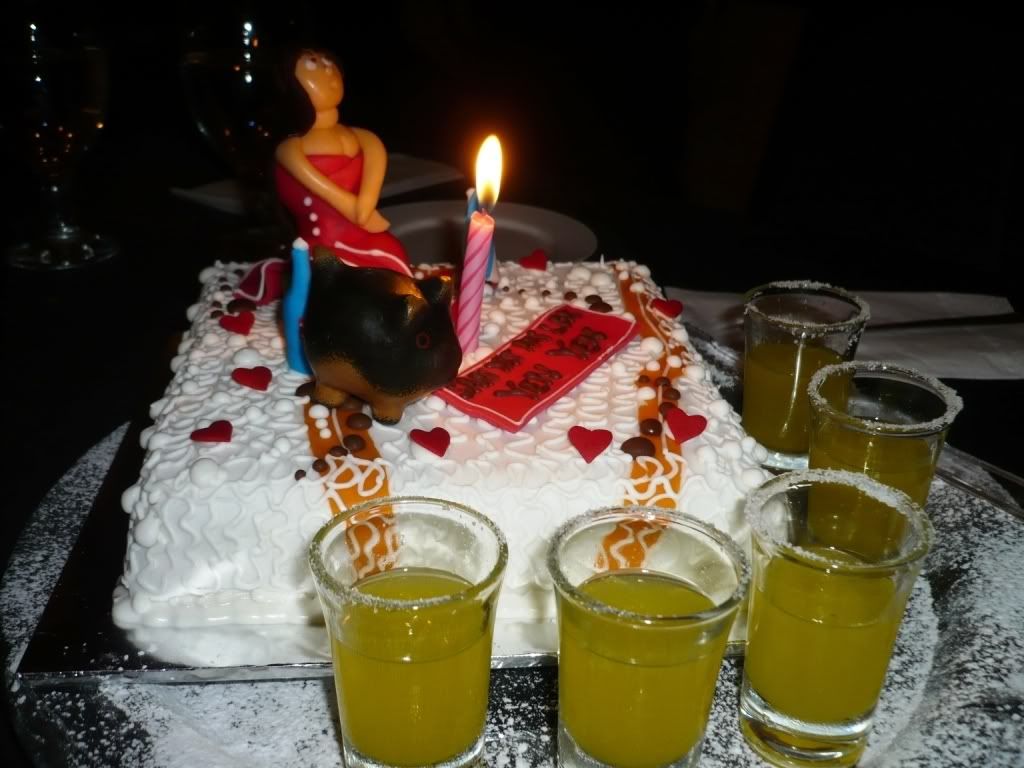 We were given 5 complimentary orange tequila shots too. The shots were yummy.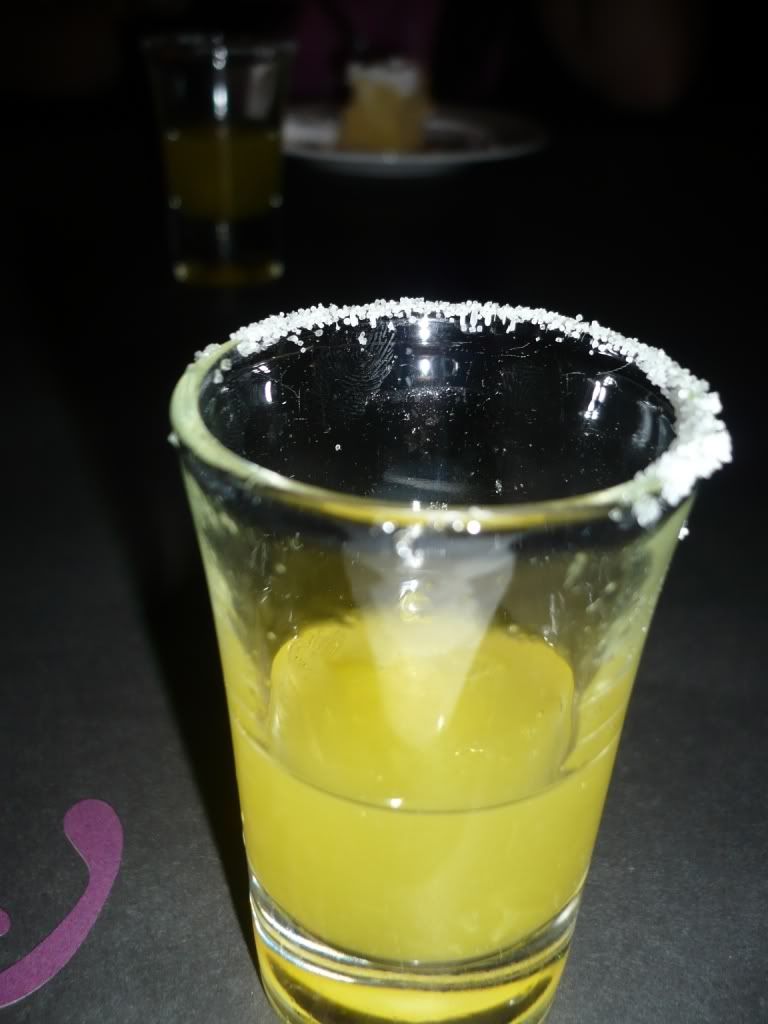 Birthday girl Lillian, with her Oink Oink birthday song from El Cerdo staff.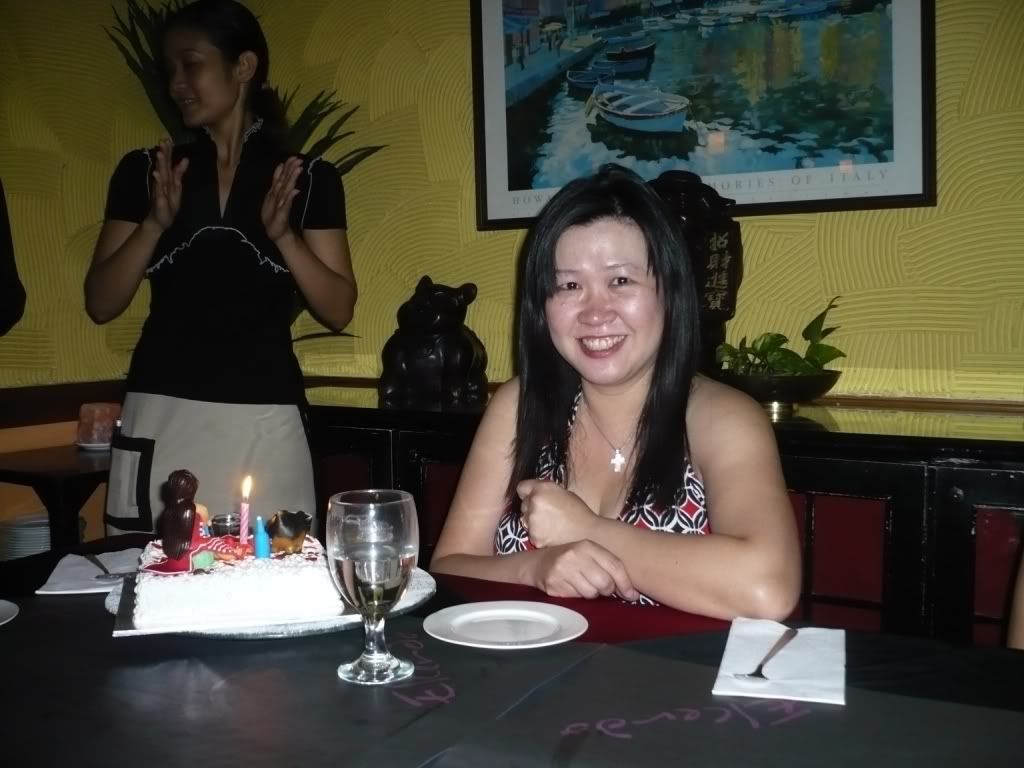 We enjoyed the fondant texture of the cake, but not the cake as we find them to be on the dry side. What I did was have them with the Orange Tequila shot and the problem's solved.
Me ...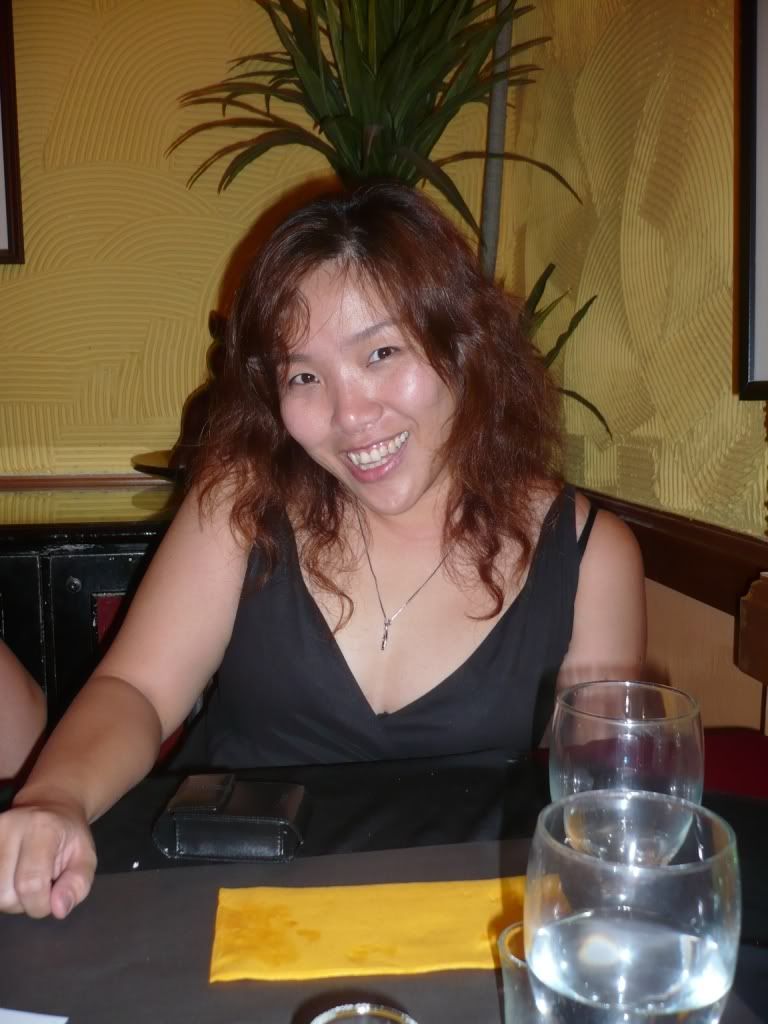 The meal came up to around
RM280 for the five of us
, excluding the
Novelty Cake
which was
RM150
for a kilo. Overall, we had a great dinner with a bit of a hiccup towards the meal ending part. Not feeling satisfied still, we adjourned to KL Hilton for some action and drinking.
Lillian and Angie's a Zeta Bar fan, Angie being a regular and Lillian loving to dance the night away, it was a perfect choice which got us there in no time.
Here is what's written about Akasha, the girl group whom performed in Zeta last night.
AKASHA LIVE @ Zeta Bar - The talented, beautiful, spontaneous and bilingual—in French and in English—girl group Akasha, all the way from Canada, will kickstart March into a month of all-night partying! Bursting with British, American and French flavour, their musical talent has jetted Akasha to famous showrooms in the world such as at the Sands Casino of Macau, at the Spectrum and Metropolis of Montréal, at the Taj Mahal Casino, at the Harrahs Casino, at the Trump Marina, in the Tropicana Casino of Atlantic city, in the city of Quebec. The contagious energy of Izabelle, Kathy, Valou, Chelsy and Mylene, will get you moving to their diverse choreographies—in blazing costumes—to music like Hip-Hop, R&B, disco and rock 'n' roll. Akasha will be performing for 3 months starting from Monday, 3 March 2008. So, come dance your heart out!
Seriously, they were simply AWESOME! How can one dance so much and yet, able to sing so powerfully? It's a MUST SEE.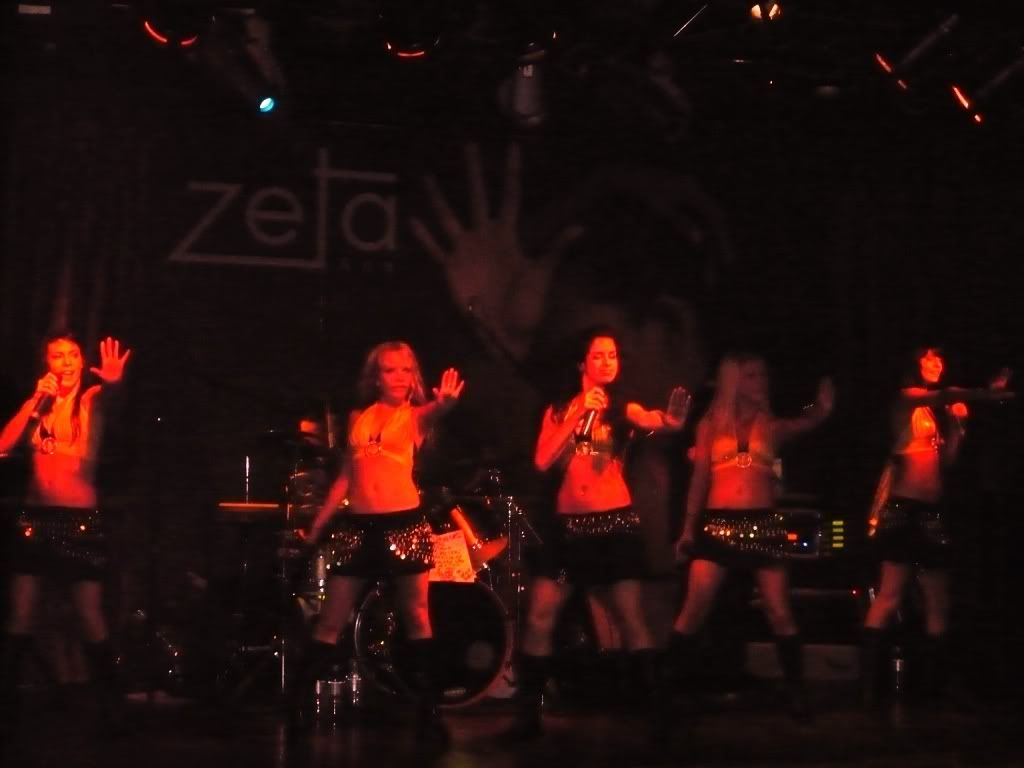 Free Calsberg from May. Thanks!
I had a
Mojito (RM29).
Either May or Angie paid for me. Thanks girls for the lovely drink.
Someone whom we don't know bought us a round of Tequila Bailey Shots.
Does this happen in Zeta Bar all the time?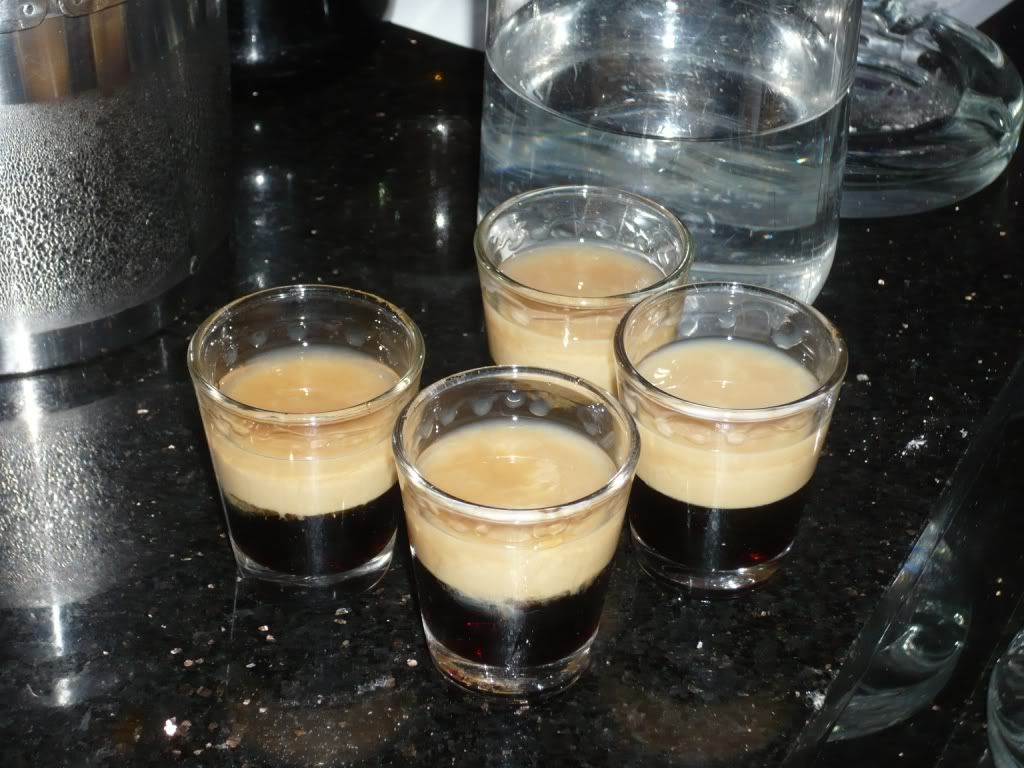 Okay, this is also free, but from Adam, Angie's friend from London. Phew, never though I'd down so much alcohol. Thankfully, no hangover.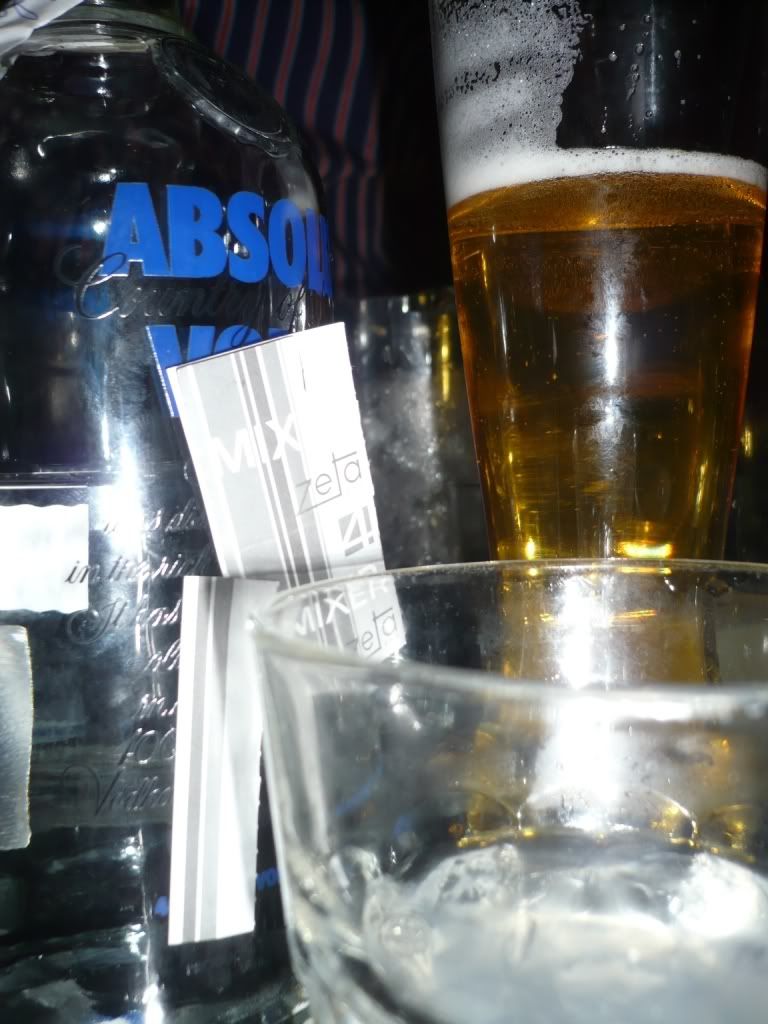 Later in the morning, I snuggled up to my pashmina and handbag in Hilton's Lounge trying to shake off the liquor consumed. My eyes were heavy indeed, but I was all ears listening to my
friends chatter and gossips.

Just like good, old days ... we had so much fun!