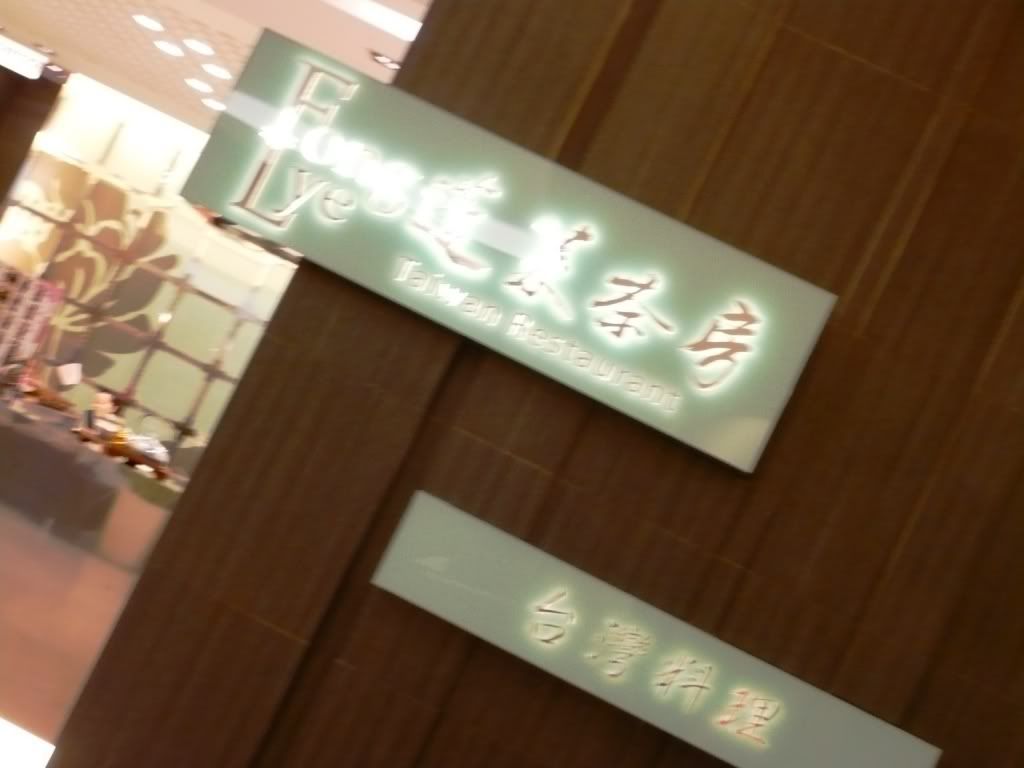 A week ago, I had the chance to try out this
blogged about
place at The Gardens. It was a work day for me where I spent some time earlier researching on retail outlet's POS material, and at the same time go visit this fabulous stationary/art material shop at The Gardens.
Lillian, her mum and two kids decided to pop over for lunch and I'd decided to bring them over to Foong Lye, for she's trying to partake as much chinese food as possible before returning to France and what better option for her to try than Taiwanese, which surprise, surprise, she had not tried before.
We had a pot of
Crysanthemum Oolong Tea (RM10)
which had very little Crysanthemum taste.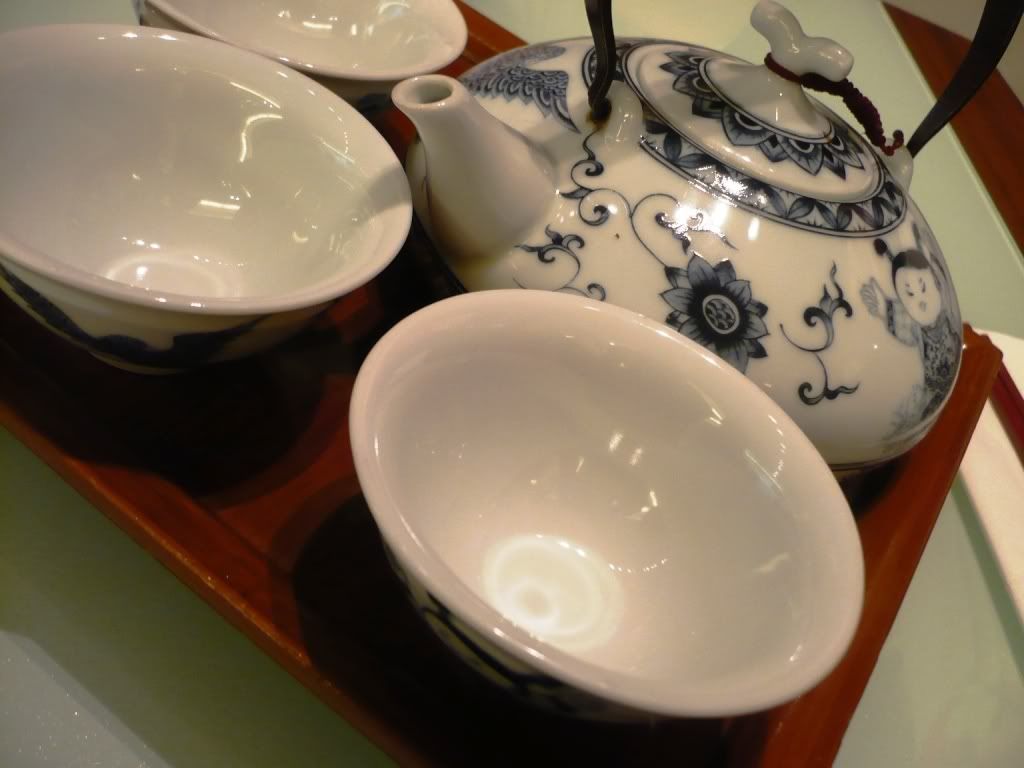 We ordered two sets to be shared by 3 adults and 2 kids. The
Miso Fish Set (RM29.80)
came with a bowl of rice topped with minced pork meat, an array of appetiser, a bowl of soup and the Miso Fish plate.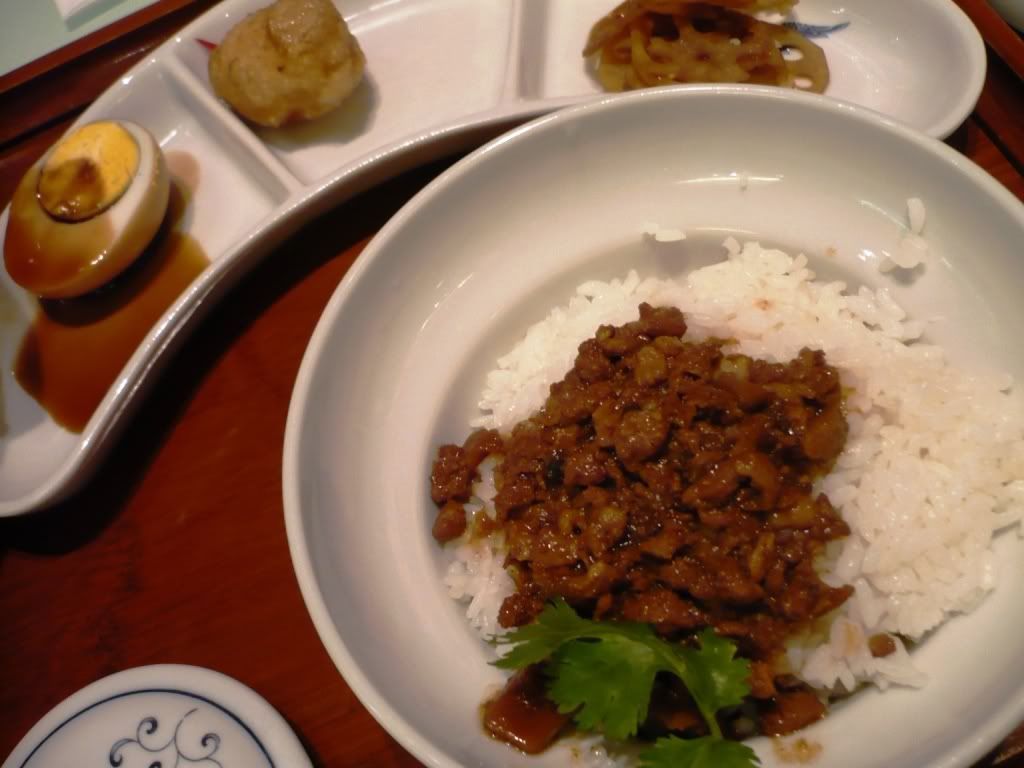 I tried a little of the Miso Glazed Fish and loved it very much. It was very fresh, yummy and the miso paste mixture gave it a nice delicate flavour. I must learn how to make this one day.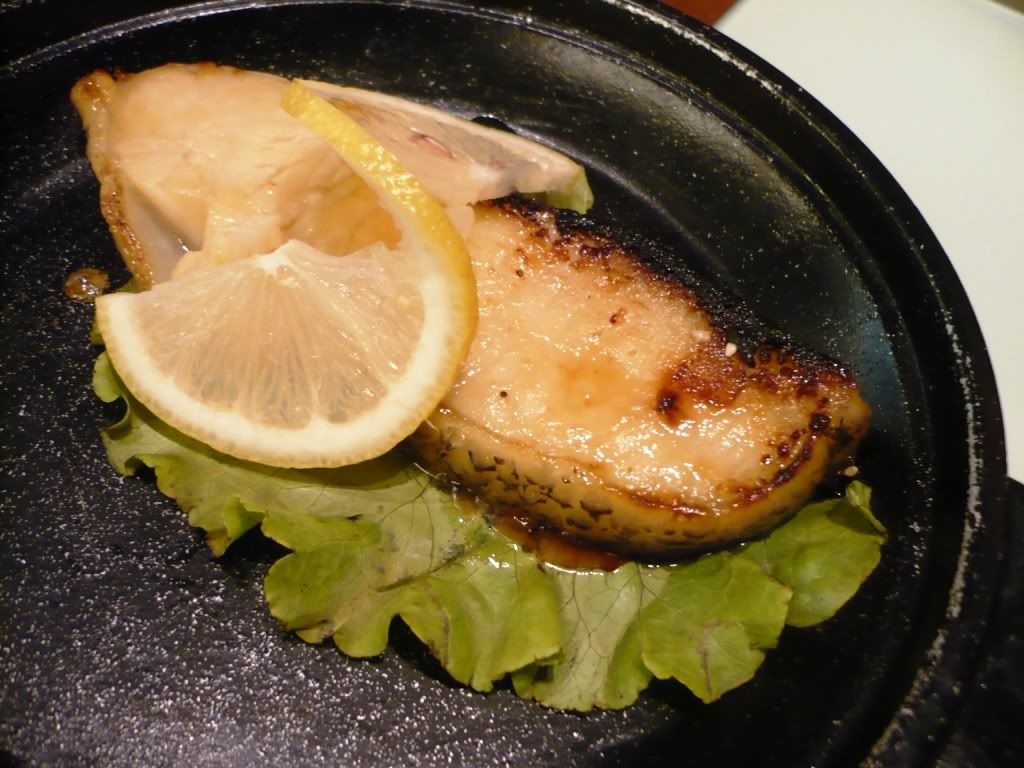 The other set we ordered
Mix Seafood & Meat Set (RM29.80)
came with a bowl of rice topped with minced meat again. But this time round, there weren't any array of appetisers nor were there any soup. However, the Stir Fry Chicken which came in a hot plate were every bit sizzling; both in flavour and temperature.
It also came with a huge pot of soup laden with lots of seafood treasures within. There's prawn, fish, lala, crabstick and more. The soup were sweet and delicate while the seafood were all fresh.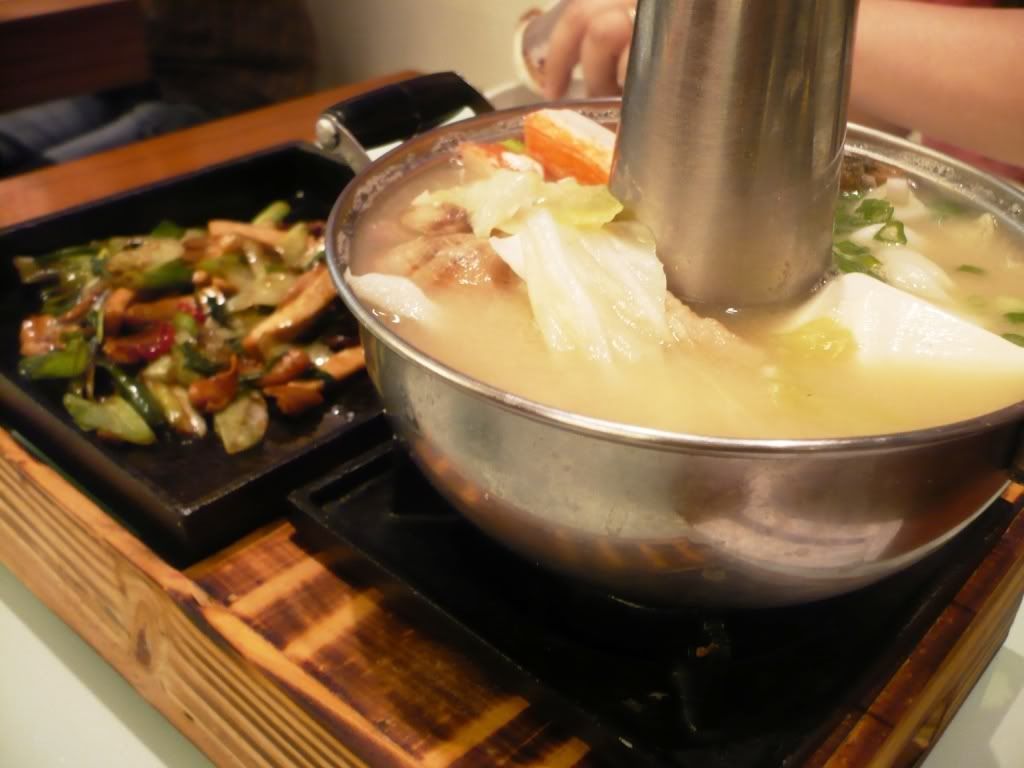 While we adults enjoyed our mains, the kids we seen attacking the
Fried Sweet Potato Ball (RM4.80)
one after another. As for me, I prefer my mum's version where you get chunks of sweet potato in every bite. Theirs were much lighter in comparison.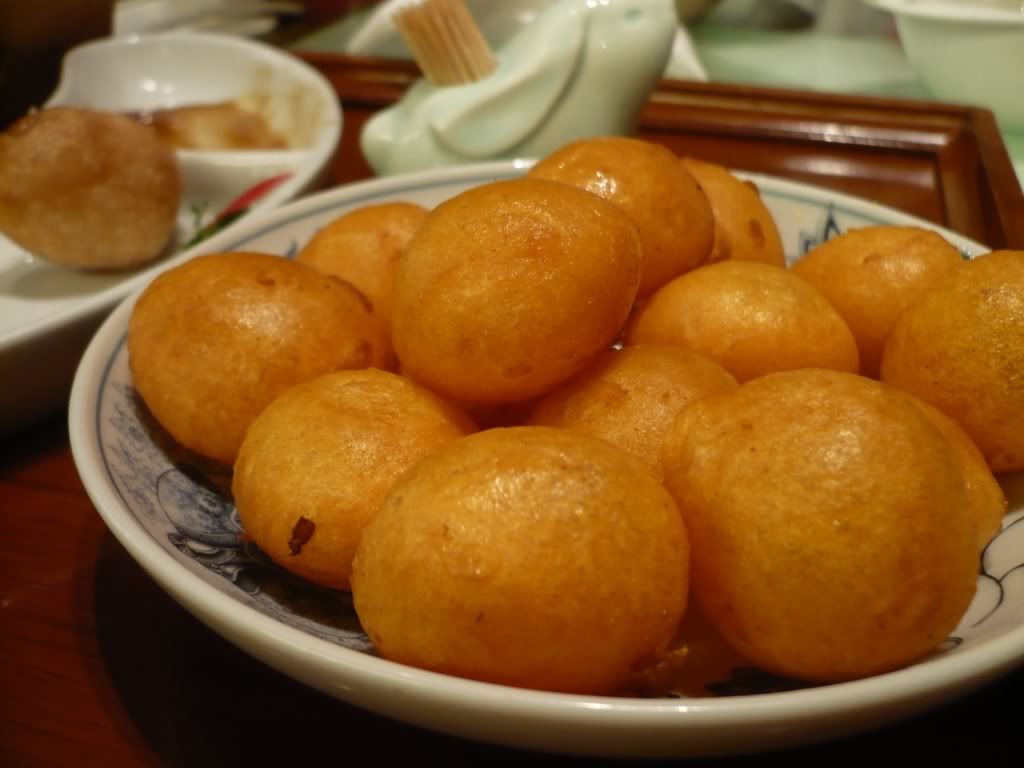 Overall, I like this place. Their food is good and are priced reasonable considering the quantity you get. I'll definately return again to try out their other stuff, and my only wish then is, hope I don't have to wait 15 minutes for a table.