Cova is a gem, hidden in one corner of The Gardens.
At one glance, its logo reminded me of Cava of Jalan Bangkung and it got me thinking if The Opus group people had expanded their chain of restaurants here. But after a quick check with their menu outside, it is no where near Cava which essentially is a Spanish Cuisine restaurant. Cova here my friend, is a typical chill out cafe, serving a mix of Italian, and western cuisine.
The cafe is reasonably sized, with three distinct section. There are two section for indoor dining where one section were segregated closer to the bar. The third one's a smoking area where again, is for dining. But what I liked here is a section where you find huge cozy sofa tucked nicely in one corner for you to chill with your friends. Frankly, this is my kind of place where its not too crowded, the cafe tastefully furnished, there's magazines for you to kill your time, lovely music serenade you and of course, the food.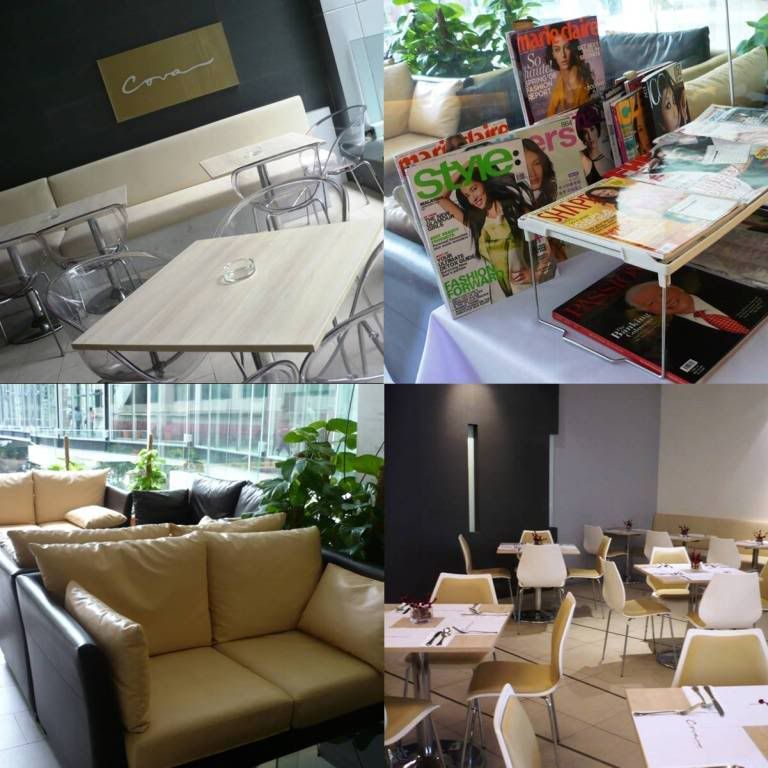 They were running a RM28.00 set lunch menu, which consist of a soup, main, dessert and a drink. I settled for
Lime Juice
drink while perusing through the set lunch menu main options.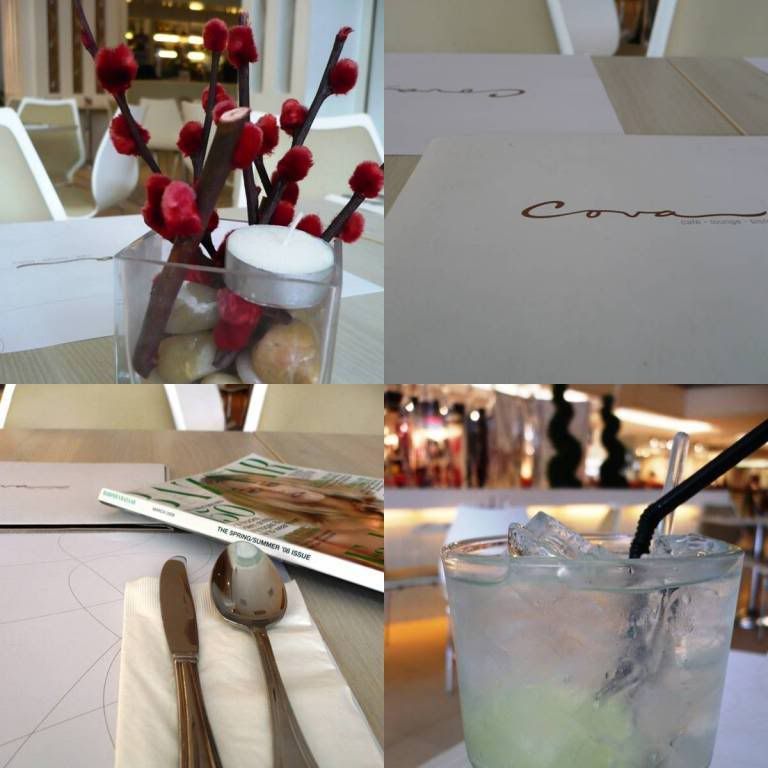 This soup blew me away with its fresh tasty flavour. It is my first time tasting
Spinach Soup
, and it did not dissapoint at all. It tasted nothing close to our local spinach, but also not quite the imported ones but after a quick check with the Outlet Manager, he confirmed that most of the ingredients are imported.
Wahhhh .... how to make profit la?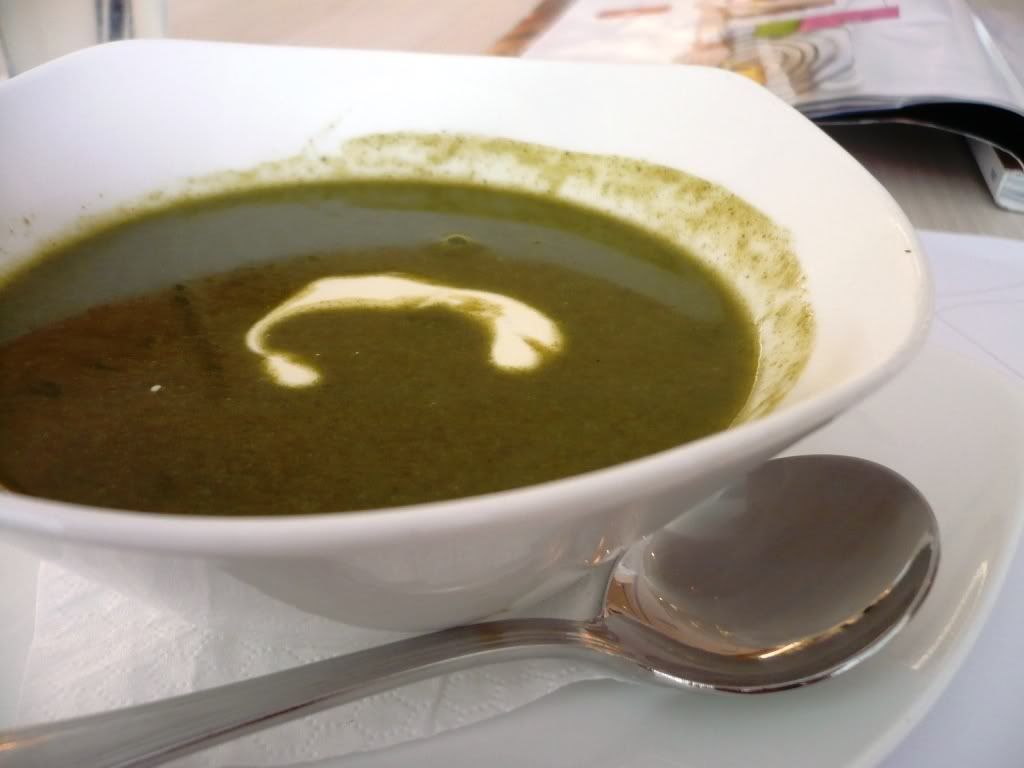 If there's one dish you must come here for, this is it. Its
Duck Confit & Mushroom Pasta with Garlic and Asparagus
. It was absolutely delicious with perfectly cooked al dente pasta texture. The confit were soft and less gamey as compared to many places, while the crunchy asparagus gave it a nice crunch.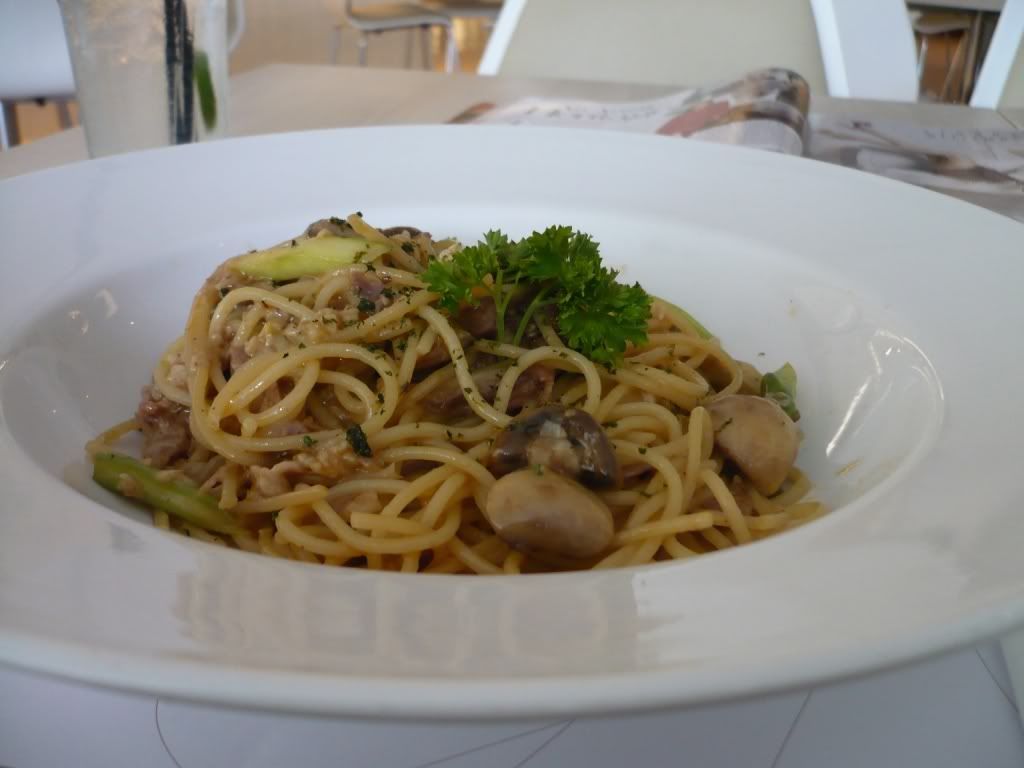 The greedy part in me decided to reject their Bread & Butter Pudding, and instead, paid additional for a slice of
Marble Cheesecake (RM12.90)
. A hugeeee slice that is, which I regretted as I hardly finished half of it. Not that its not good. I was simply to full and the portion did not agree with me.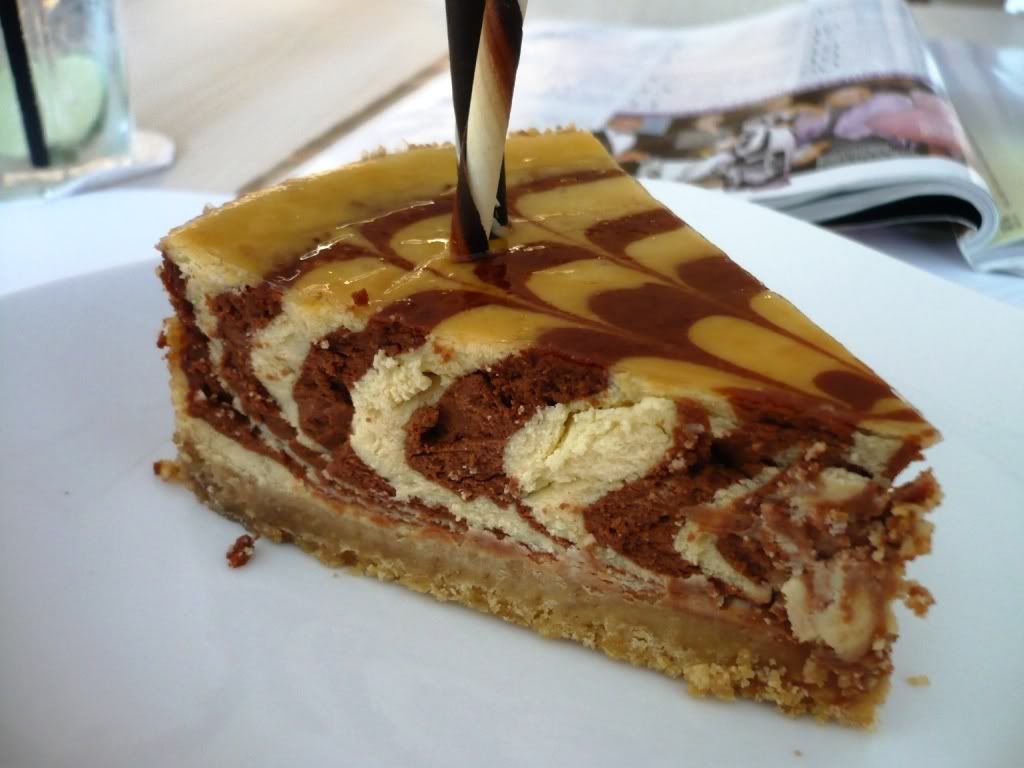 Tastewise was actually not too bad but does not govern me to return for another slice in the future. The Duck Confit pasta and the Spinach Soup however, leaves me salivating still as I'm writing this.
Do try.