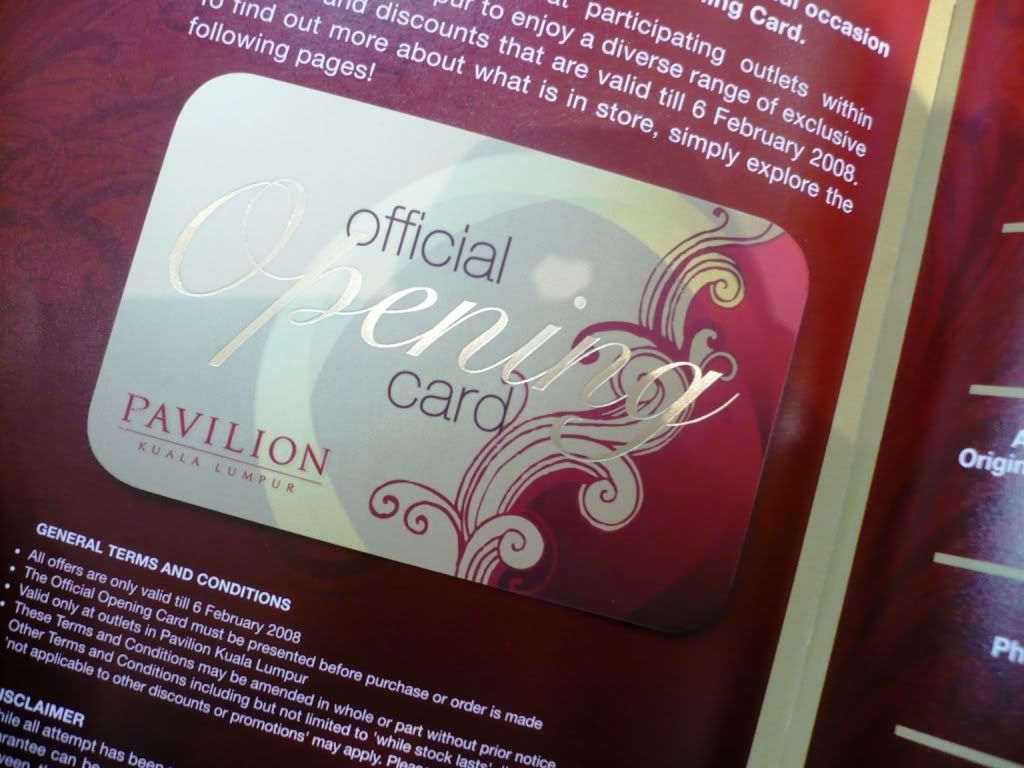 It had been years since I last attended a launch this grand and classy. As we walked across the street towards Pavillion after lunch, we were greeted with rows and rows of assorted blooming bouquets, sent by congratulators from who's who of the country. As I stepped in, there lies two long rows of registration table on both sides of the entrance.
It was 1.45pm then, and the registration counter were already buzzling with activities. The registration were efficient as soon after, I was already making way to grab a seat at the concourse area - the area where the launch takes place. It is then that I took a good look at the guest booklet and woahhhh ... a lot of goodies inside I tell ya. It felt like Christmas suddenly, with all the surprises inside the bag.
I spotted a lot of Malaysia celebrities and Hongkong superstar too! Don't know their name though because I'm not into them.
Some pics I took here. I can say that Pavillion is the most beautiful mall in Malaysia now, surpassing KLCC.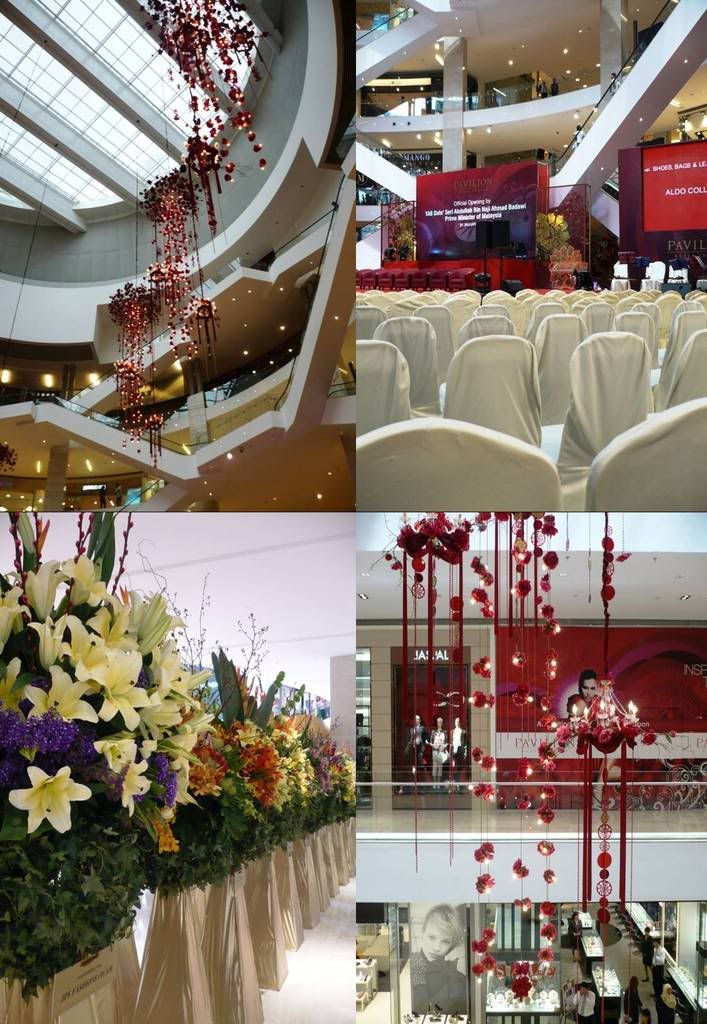 The program started right on the dot as per agenda. Even our PM arrived on time at 3pm sharp! This I like ... not to keep people waiting.
After some speech by Pavillion's top man,our beloved PM went up next to give his.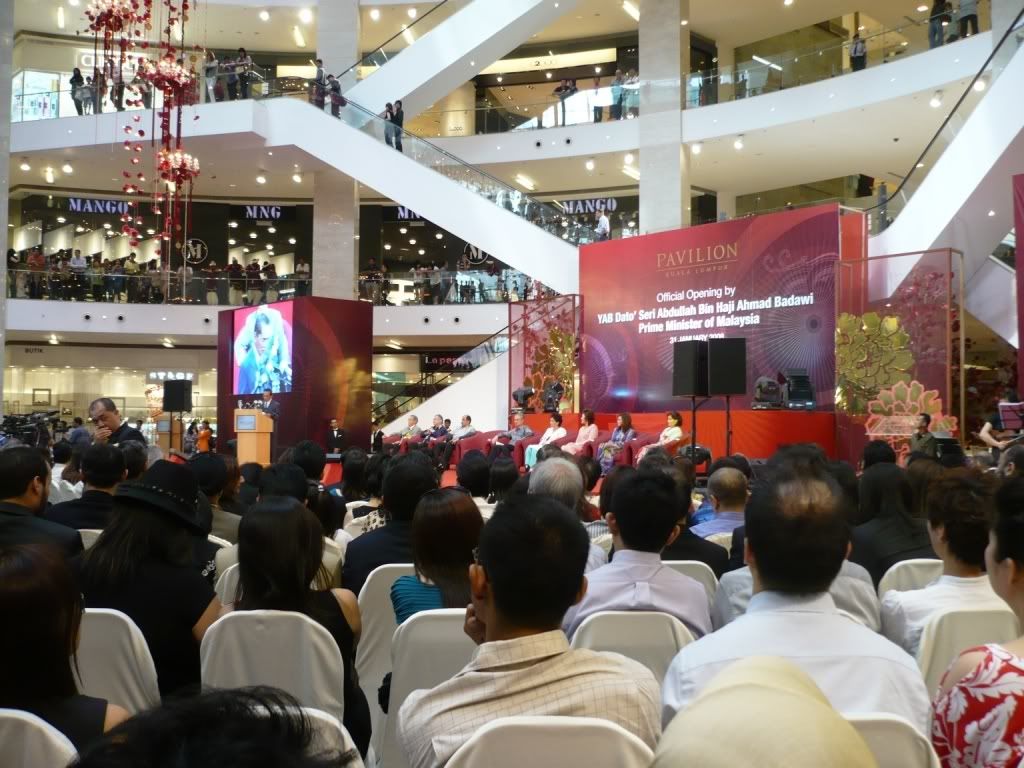 After the speech, the emcee announced the opening of the mall, with our dear PM officiating it with pretty interesting launch gambit. A full orchestra with classical tune went full volume, accompanied by a team of traditional kompang and indian drums drumming the whole concourse. The mixture of both east and west traditional sound were simply amazing! While at it, a group of dancers escorted the PM to a special plague to mark its opening. Upon dropping his signature on the plague, the whole councourse were litted with fireworks in every corner with dizzying spinning effect! The sound that came with it were sharp and loud, and would have shocked the hell out of me if weren't for the warning given by emcee Yasmin Yusoff beforehand.
Notice the fireworks and the crowd near them? Hehehe ... they must have gotten the shock of their lives really, as we could see them reversing/running away from the fireworks when it litted up! Really hilarious I tell ya.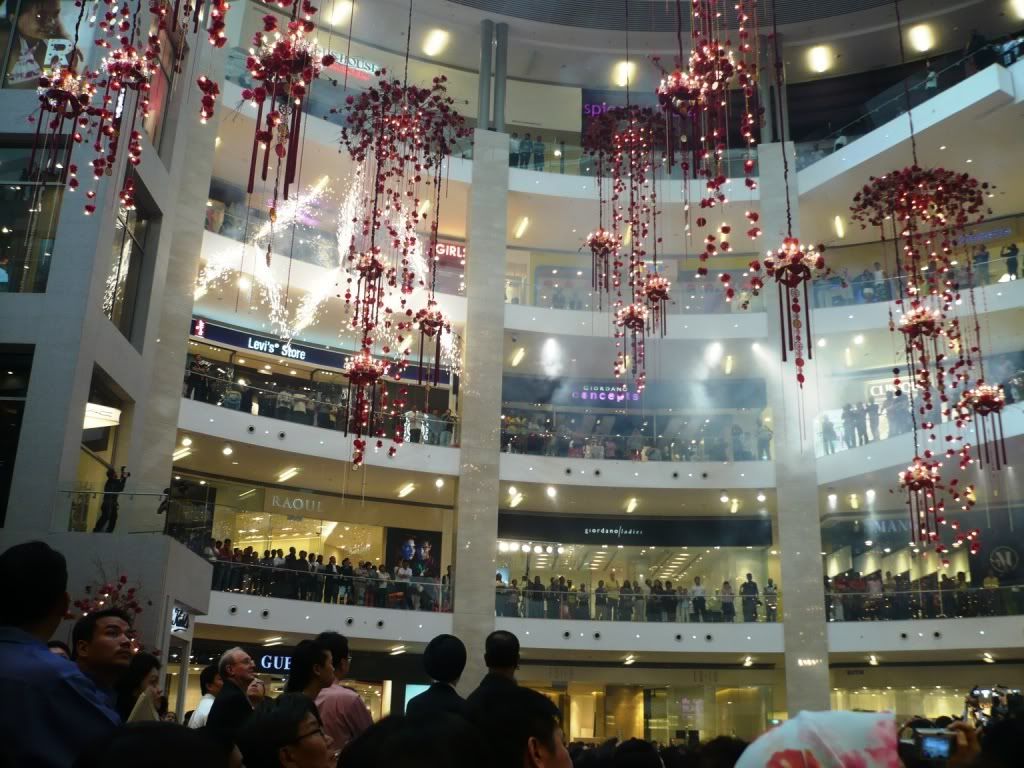 Then, a hugeeeeeeeeeeeeeeeeeeeeee chunk of confetti dropped from above. And I really mean hugeeeee chunk, for a good 2-3 minutes. We at the bottom were oooohhh-aaaaaahhhhiingggg non-stop like a child. I love this confetti drop. Must remember to do this during a launch event, when I organise one in the future.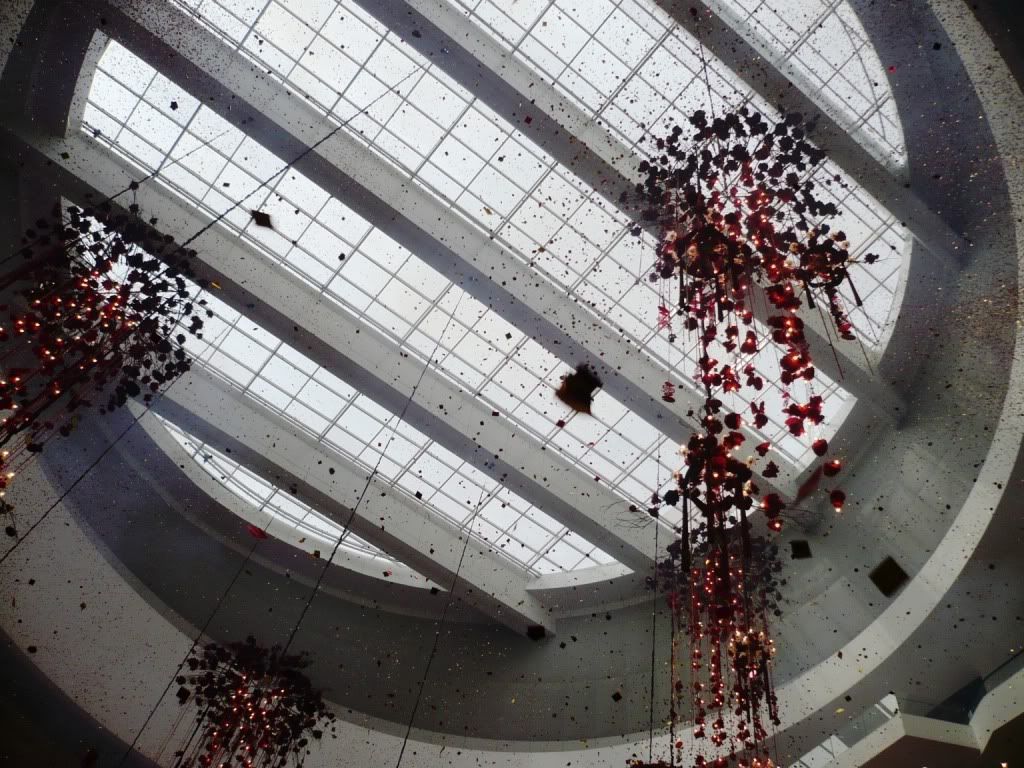 After the launch, makan time! They did it with style, just like the mall. Seen here, the two wait staff asking me to take their pics!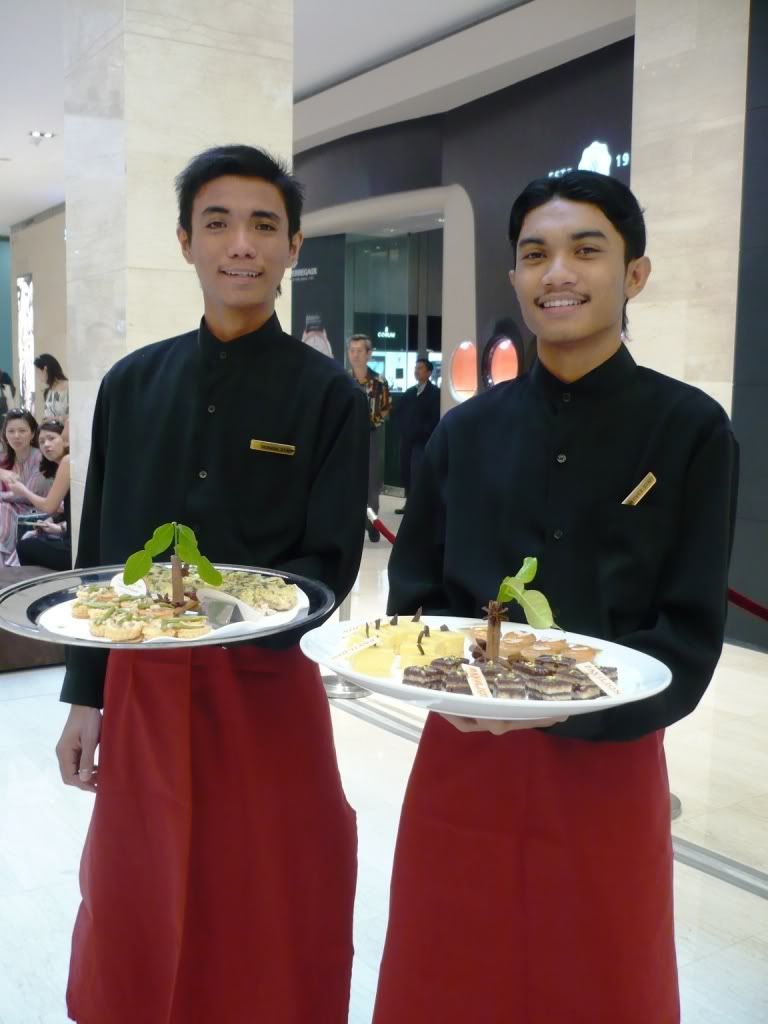 Cordial drink of mixed fruit were served.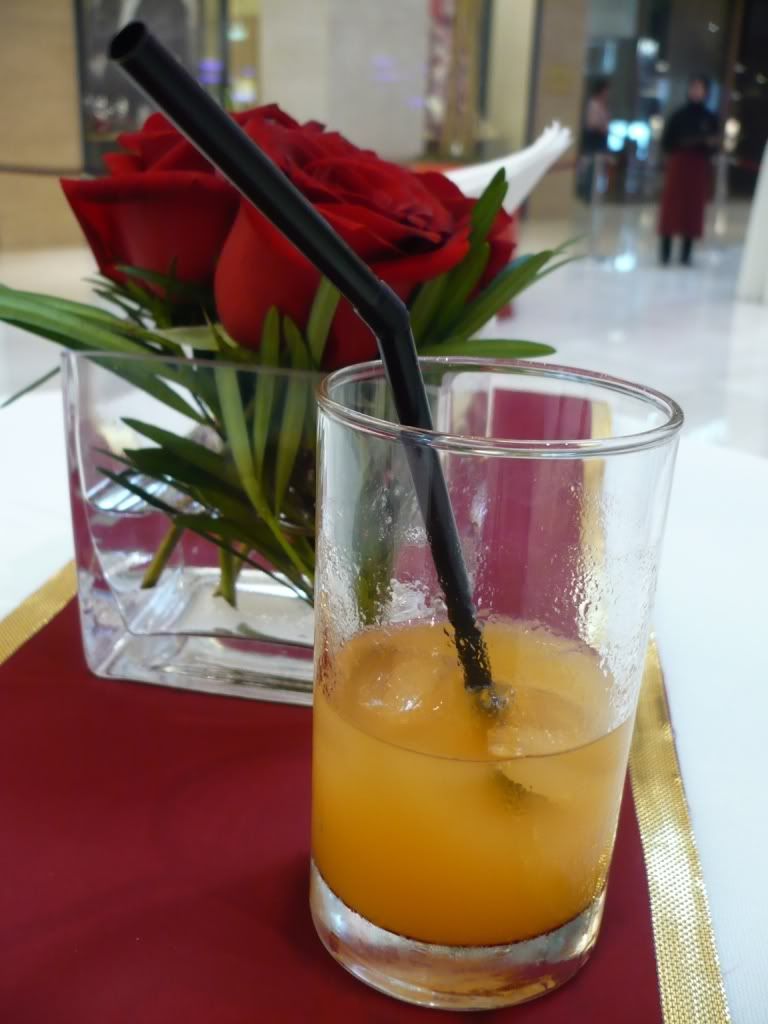 There's plenty of food to go around, but me and my colleague only manage these two platter as we were still full from our lunch. If I'm not mistaken, their catering is from Equatorial Hotel and I must confess that I have high regards over this hotel's F&B quality. True enough, I enjoyed two sliced of cheesecake, one spiced cake, one chocolate layer cake, one quiche and another prawn based canape. Yum!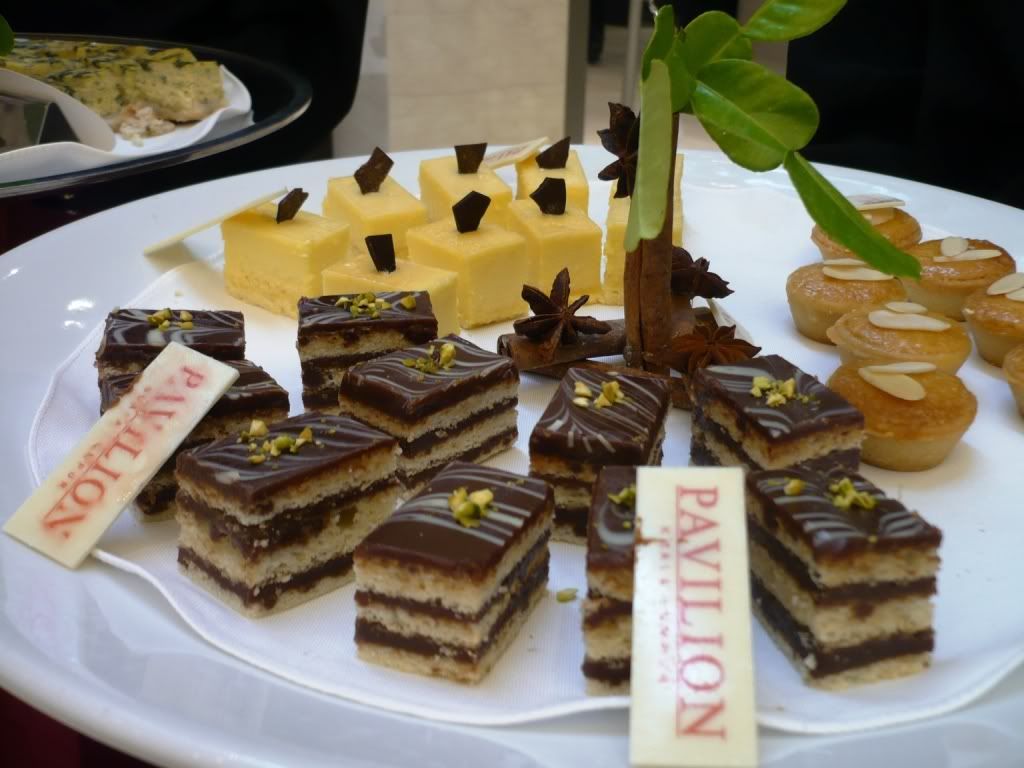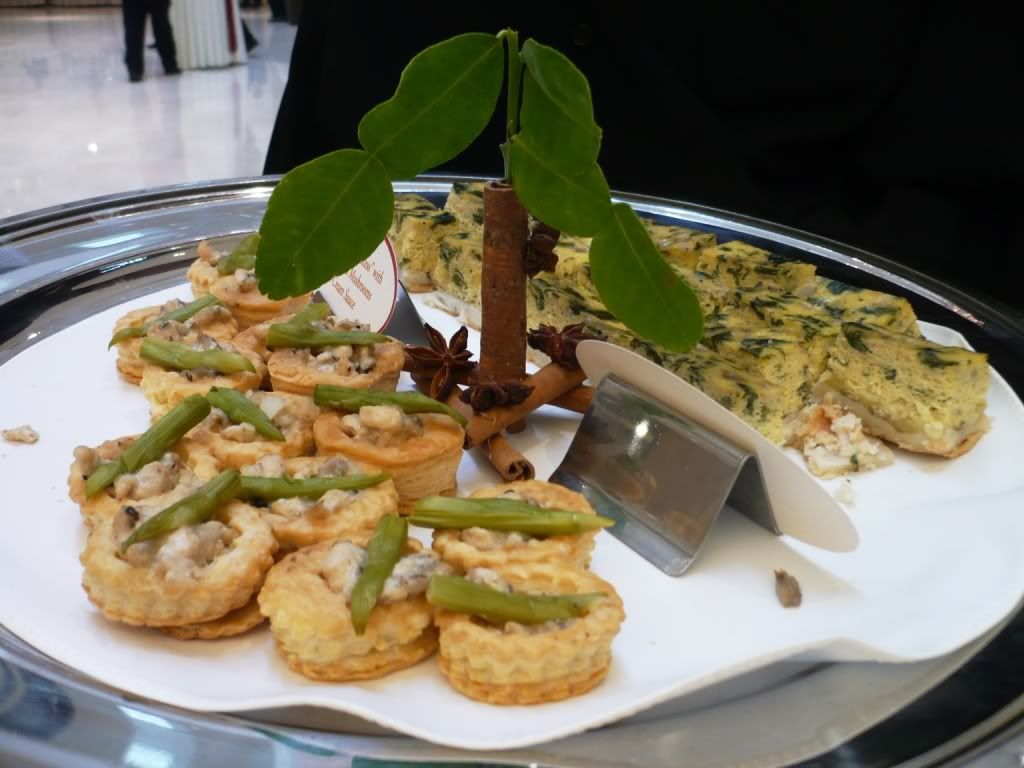 The ursherers were hanging around the Spanish Steps after the launch. A few tourist were seen taking their pics, hence I joined in also. I can act like tourist, can?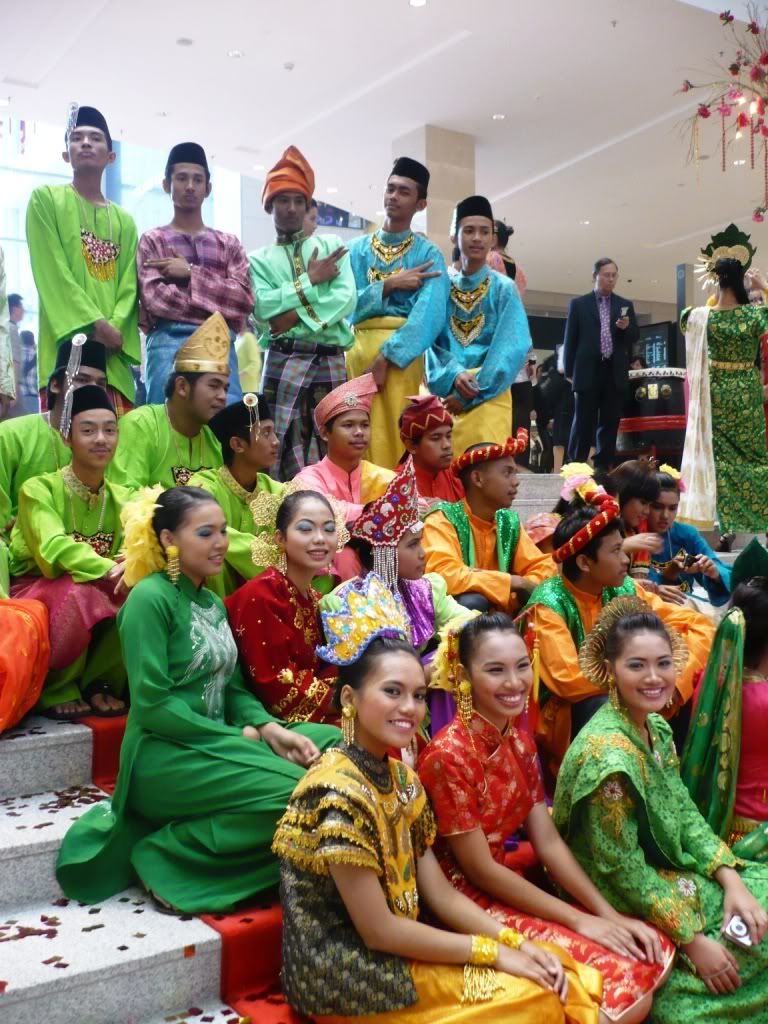 After collecting the goodie stuff from the tenants, I make my way to registration counter to collect my freebies from Pavillion. In the square box were pink coloured fortune cookies! I'm going to bring them to Singapore, to open them with my Bearmaid *big grin*. The other flat one were a set of red coloured leather tray, which you assemble them up with a click of the button. I will show you once I find the perfect corner to put them la.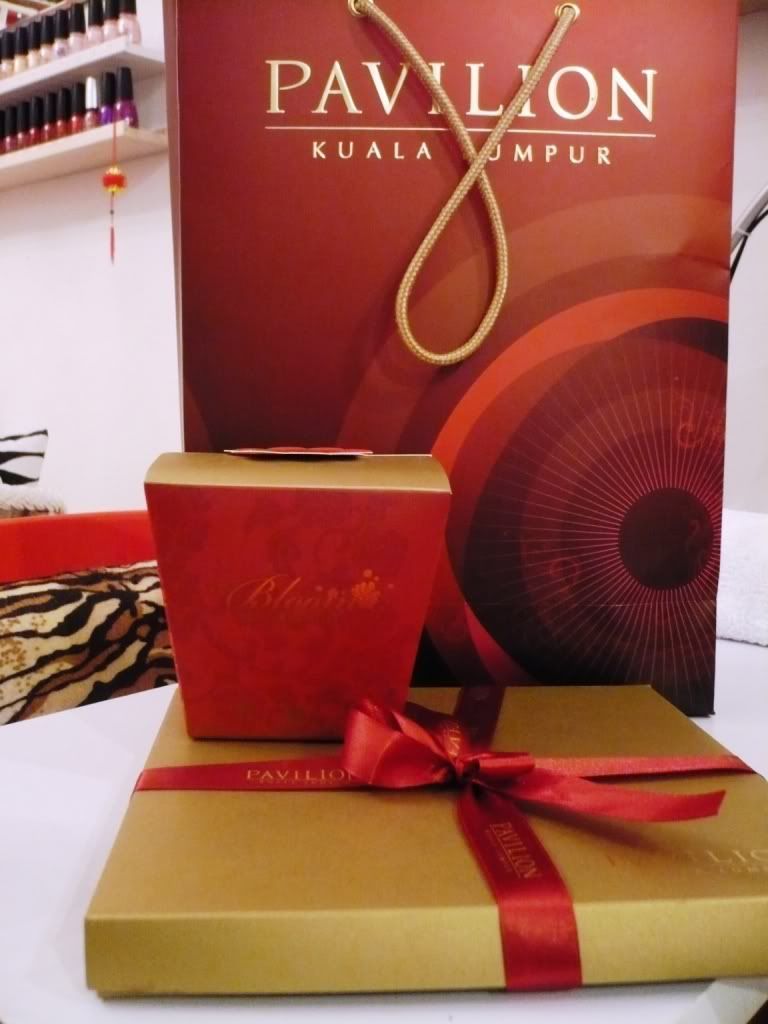 Happy me, can?