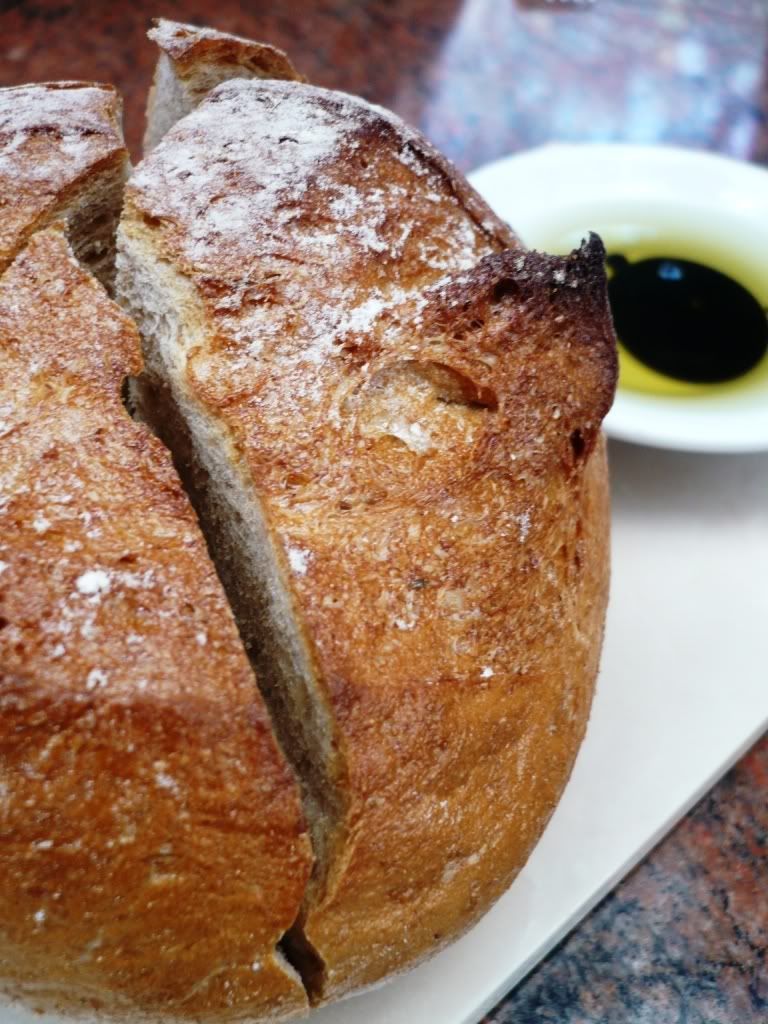 It was a bright, sunny day. Me and my colleague were urshered to the outdoor dining area as the main dining area in Prego were fully booked. In most cases, I do mind as it was a hot day after all but upon realising the expiry date of my free dining coupon, we reckon a good hour with the sun does no harm, doesn't it?
Crusty on the outer, chewy on the inner ... my kind of rustic bread served with an equally yummy balsamic vinegar. Our complimentary bread came shortly after we placed our respective set lunch order. Although we had a choice to choose either a starter and main or main and dessert, both of us stucked to the latter as it sounded absolutely difficult to resist.
They were featuring specialty from Sicilly for their set lunches and for my pasta main, I'd decided to go for their
Fettucine Alla Primavera
as I was feeling really, really, reallyyyyy hungry after skipping my breakfast earlier. Carb always does this to me, the feeling of contentment when I'm starving. Even after chowing down half the bread served earlier.
I was fairly impressed with the quality of the Fettucine. It was done perfectly al-dente, with the trademark chewiness to the bite but what I found dissapointing about the pasta were, it was too salty.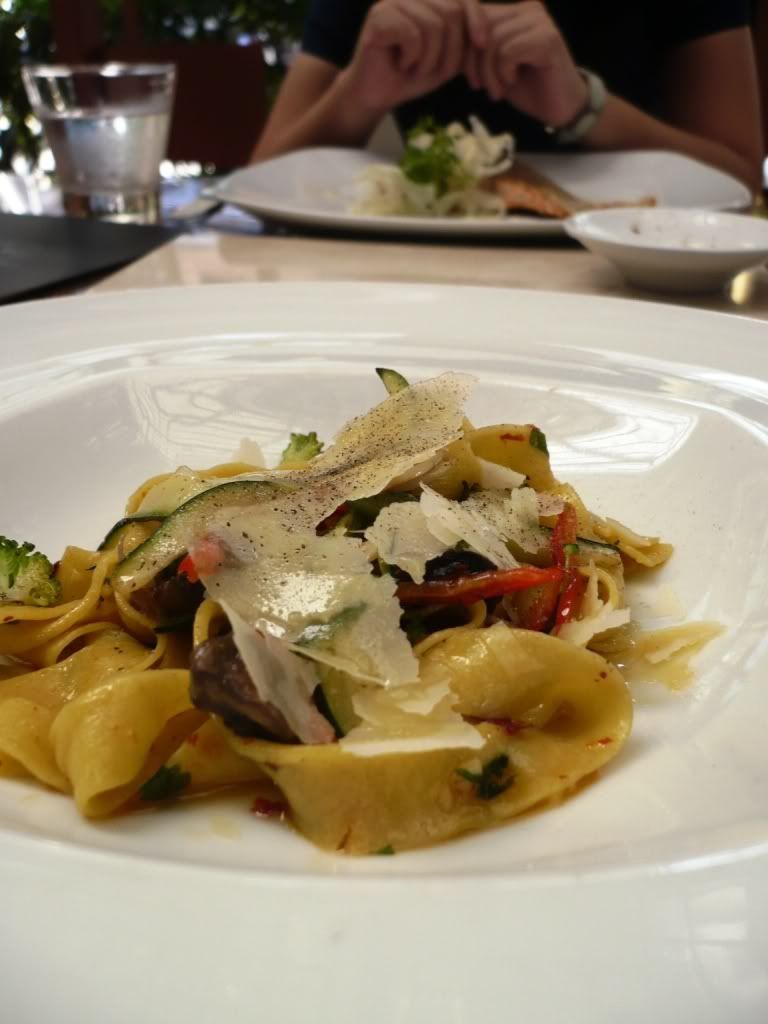 My colleague had the
Salmone Con Crispeddi
. Essentially oven baked salmon with anchovies fritters, I though the salmon looked kinda dry but was informed otherwise by my colleague. When I asked her about the anchovies fritters, if she liked it? And she responded with a surprising answer that it tasted like our local salted fish (ham yu). Oh gosh ...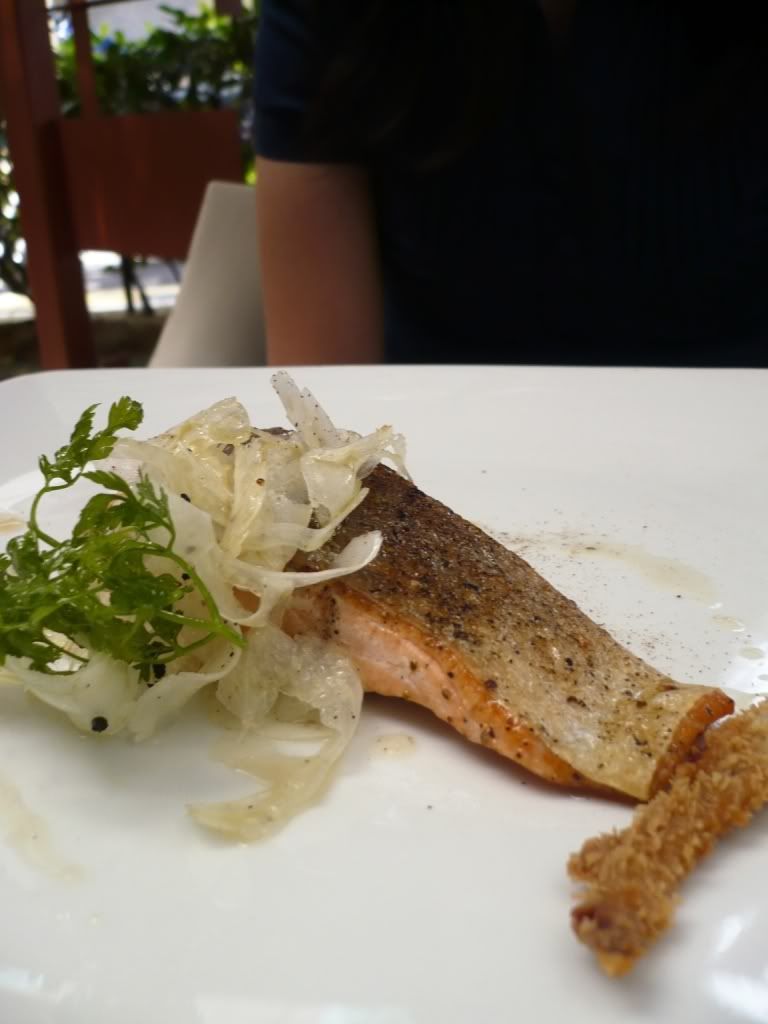 Cassata alla Sicilliana
, a fabulous chocolate based ice cream with fruit bite in them ... we loveeeee it to bites. It was gorgeously smooth, creamy, nicely sweeten with a distinct preserved fruit bite in it. Lovely.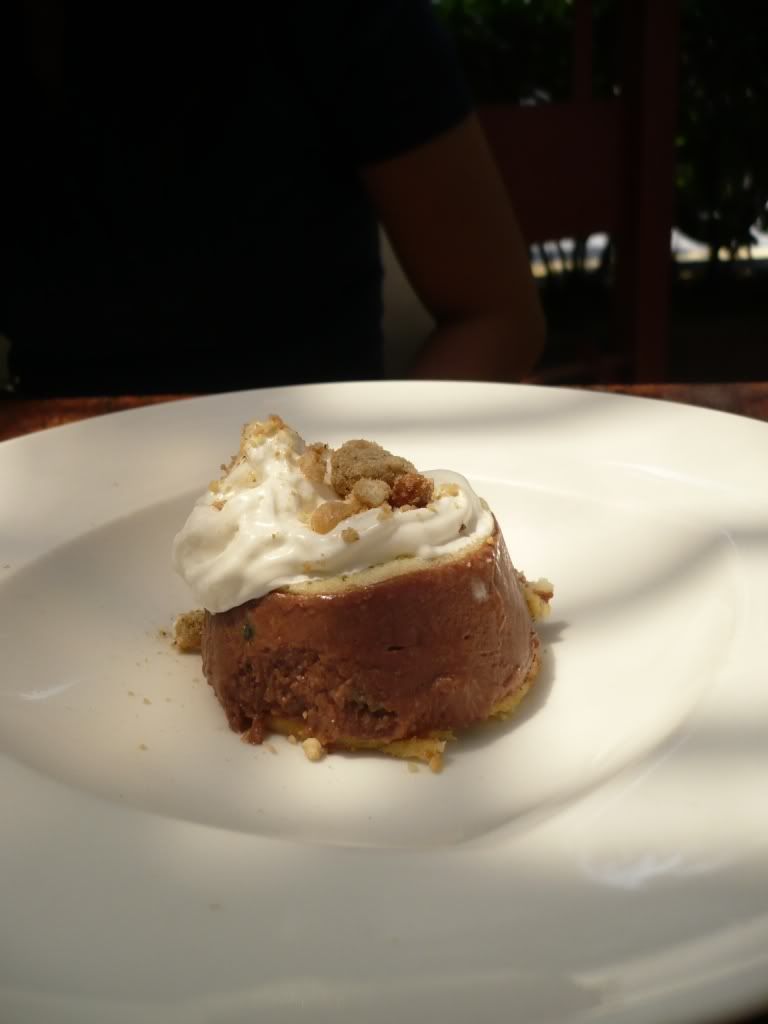 Now that I've tried
Cannoli Con Ricotta
in KL, should I still make my way to Garibaldi in Singapore next week to go try out this dessert? Perhaps, I should still .. to go make a comparison but in all honesty, I didn't like the pastry at all. It was way too hard. The ricotta filling inside were lovely though, again here ... the preserved fruit were absolutely addictive!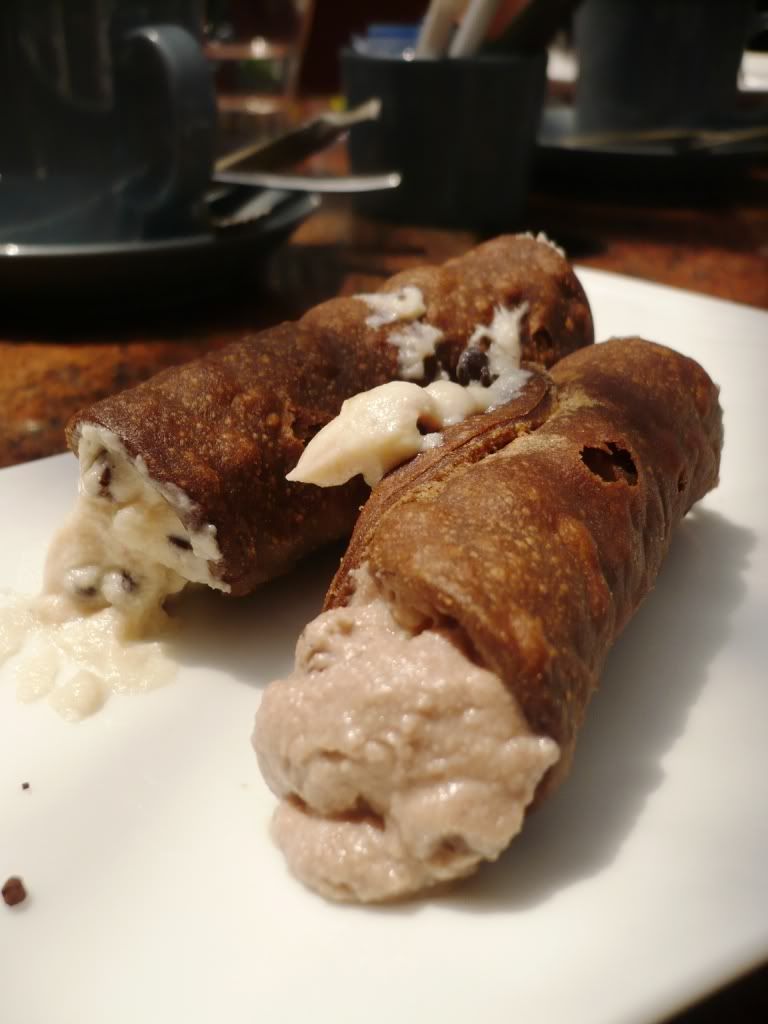 Ending my lunch were a glass of
Irish Lemon Tea
, with a chewy nougat. I don't know what its called, but its really nice. Loved the nutty bites in them too.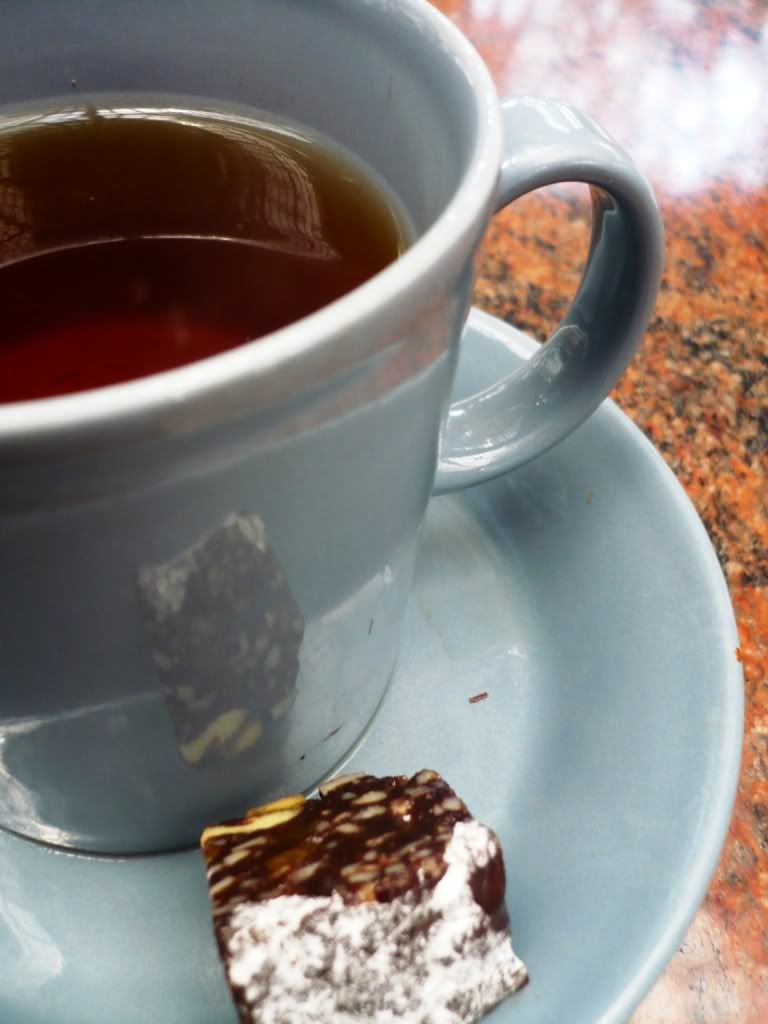 With that, I called for the bill ... half expecting to settle some taxes, although the meal was complimentary due to the voucher but guess what? I don't have to pay a single cent. Oh wow!
We walked over to Pavillion afterwhich, grinning from ear to ear for such a lovely meal.