One of the main reason why I'd returned to A Little Dim Sum Place in SS2 for Dim Sum was, Kiri wanted to have them then, and we have just finished our pedicure in a friend's place earlier.
My experiences here had been a hit and miss at times, but if you have friends whom can't stand the heat outside and would prefer the comfort on an aircond, this place is totally recommended. The plus point is, it is also clean and brighly lit.
We had their
Yam Puff
, which I though were not too bad. Crispy outside and sticky inside with savoury yam taste, me and Lillian gladly finished this while Kiri stayed away.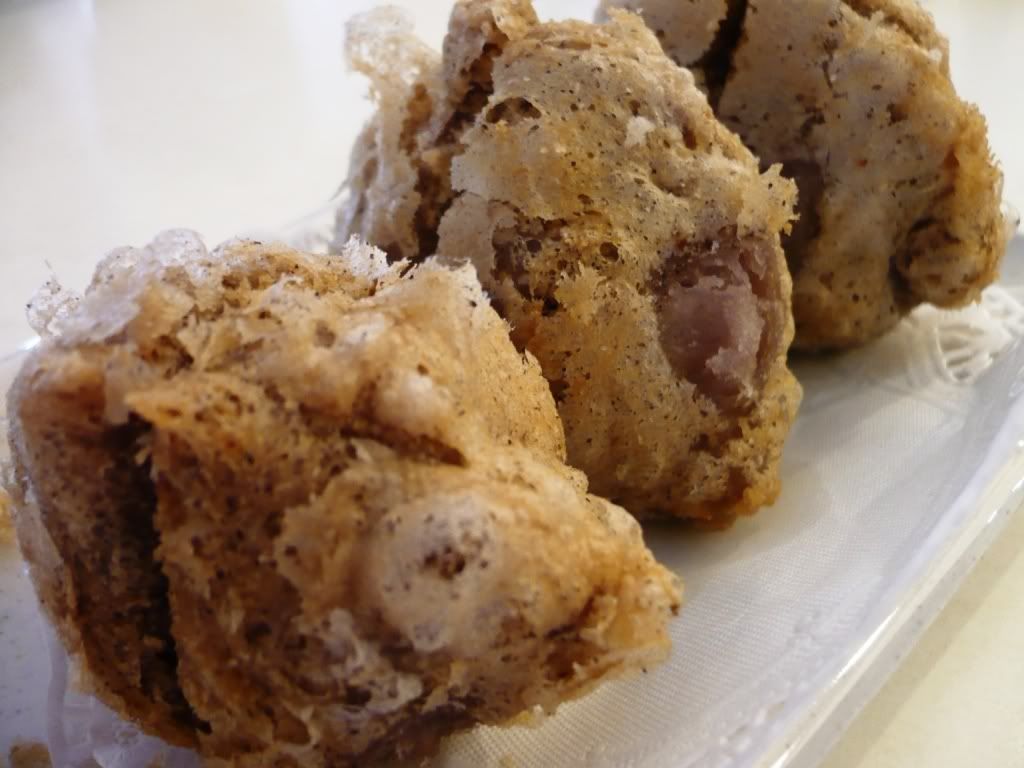 Steamed Glutinous Rice
which I'd read in many blogs were ordered. It was tasty neitherless, and chunks of chicken meat laid on top of it (or was it bottom?), the verdict for us were, it was a tad too oily.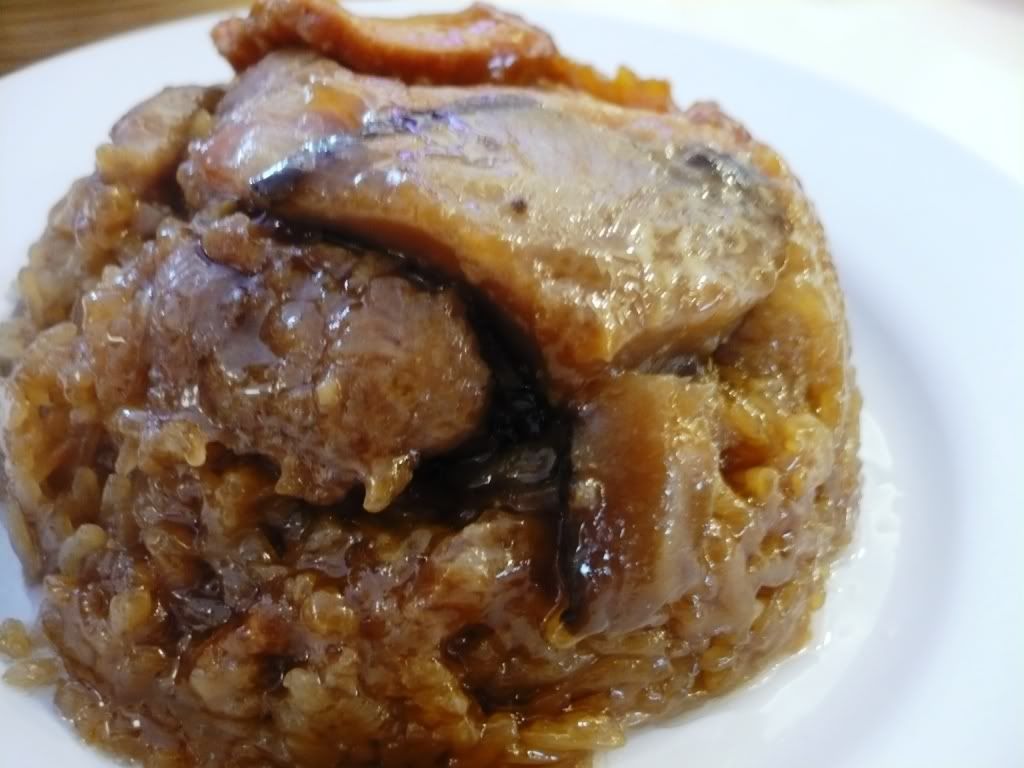 Kiri had the whole bamboo tray of
Har Kow
and was grinning from ear to ear when eating them, as this was her absolute favourite. Must be super yummy :-)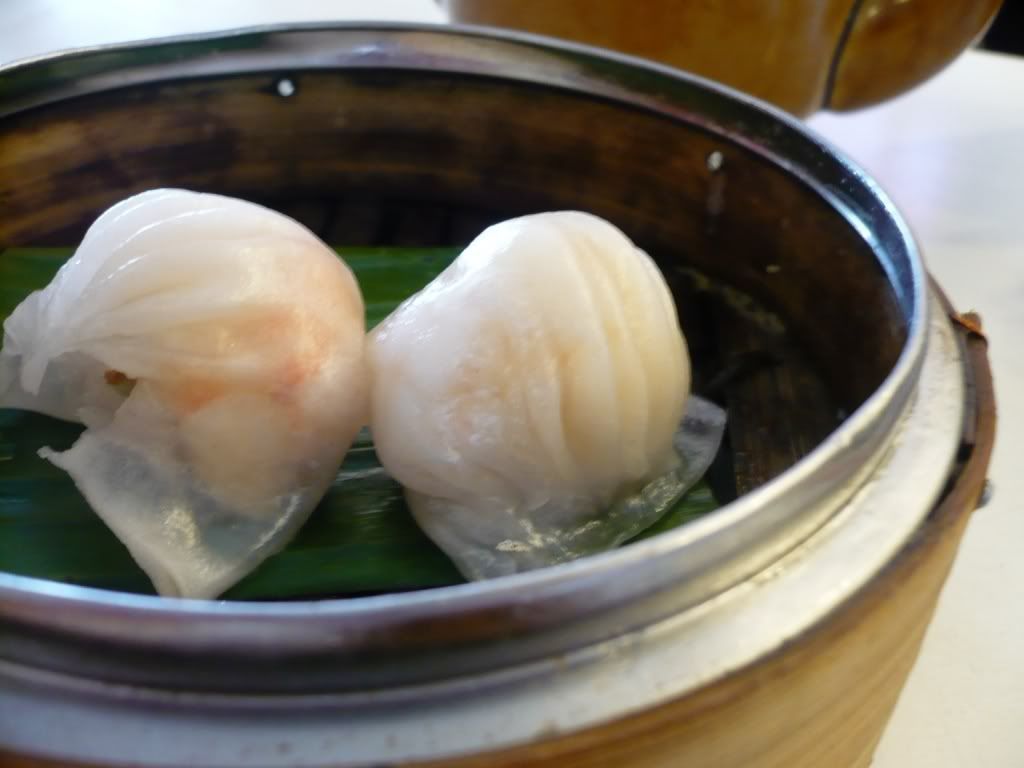 The other fried item we ordered,
Fried Prawn Dumpling
came warm, and not piping hot and crispy hence we were kinda dissapointed. Taste were pretty good on its own, but I always prefer them dipped into the accompanying mayonaise for the added flavour.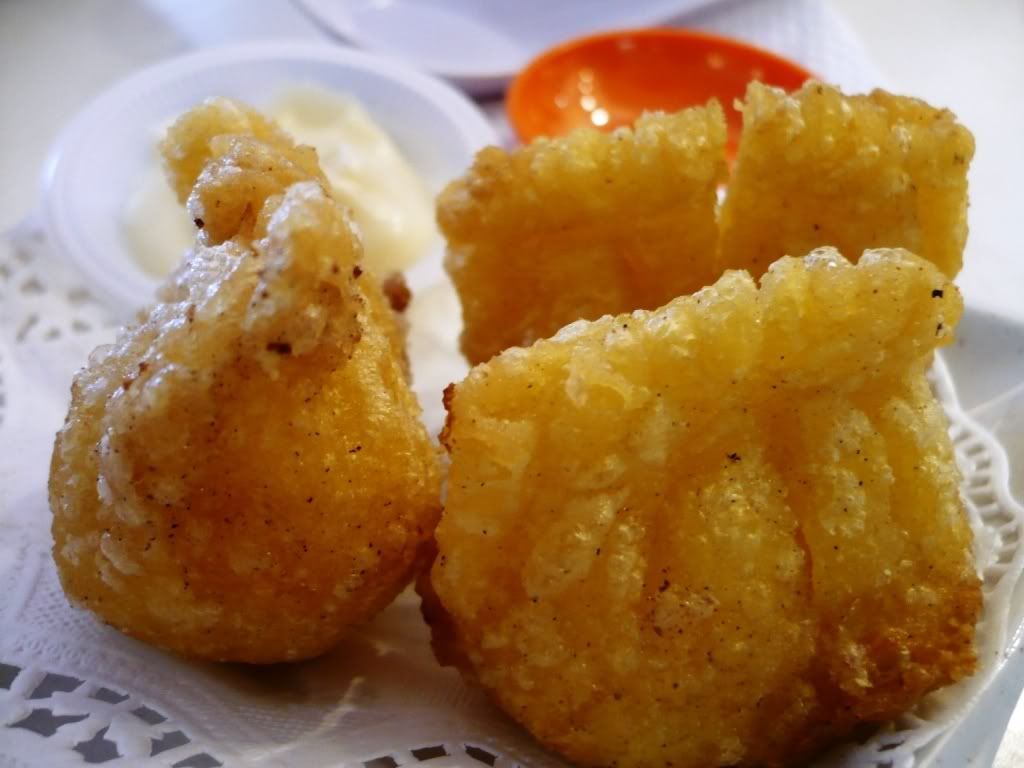 The normal
Siu Mai
were fresh, tasty and juicy. It was really good.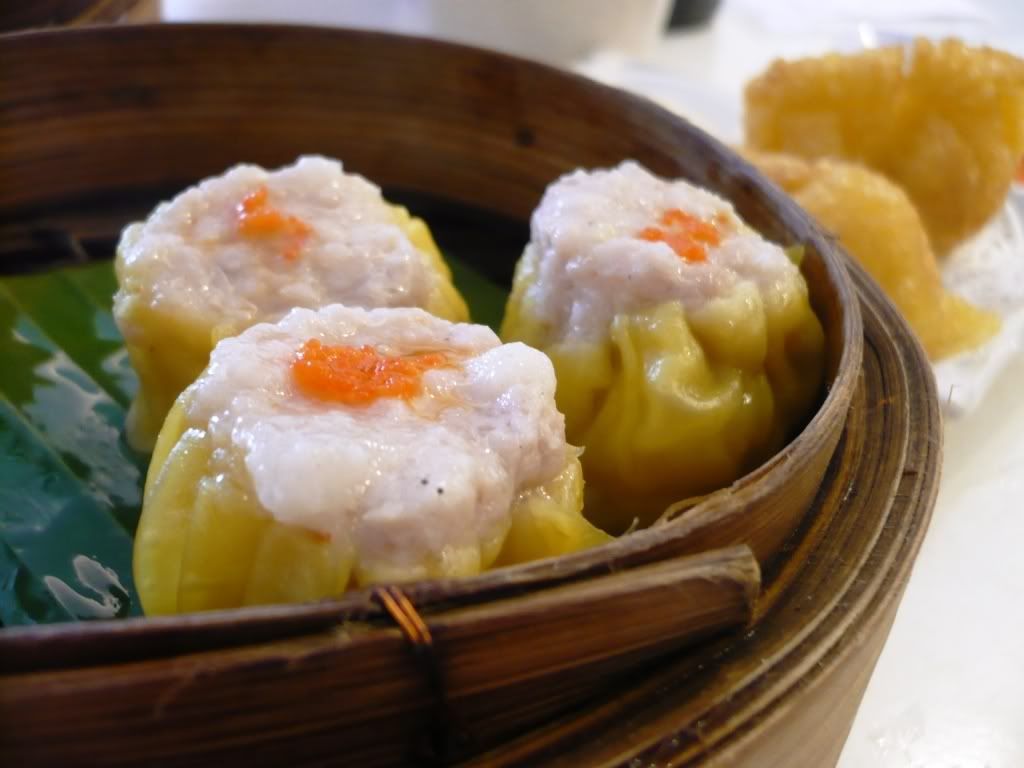 Needless to say, the Mother of all Siu Mai aka
Giant Siu Mai
were even better. For what lies on top of the fresh, tasty and juicy minced enveloped within the wantan skin were a succulent piece of fresh prawns with its equally tempting prawn roe. Lipsmacking!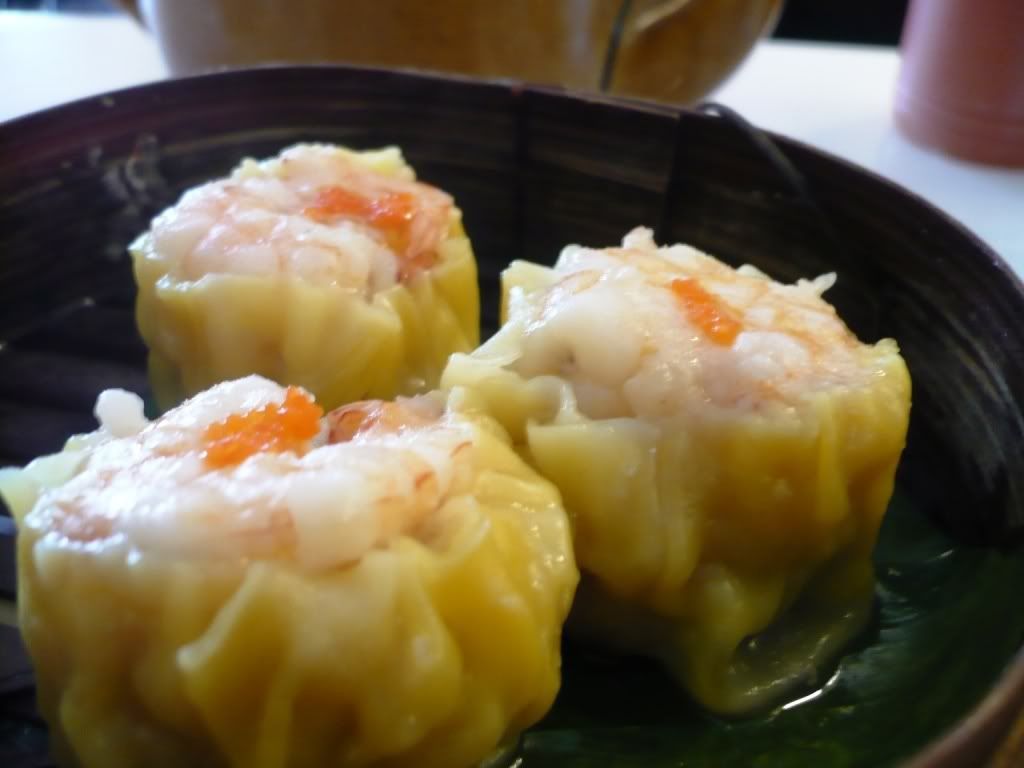 Overall, another hit and miss affair for me, where else for Kiri, she enjoyed her Siu Mai and Har Kow experience tremendously. Lillian suggested another place which served better Dim Sum so I guess, her tastebud were on par with me on that particular day.