I was assigned to organise a simple Lion Dance Performance to kick off the year of the rat in one of my company's retail outlet. It is believed that the energy of the Lion brings good Chi to businesses while the loud drumming sound, chases away the bad demons.
Before the arrival of the Lion, I prepared a basic tray with some simple decorative for the the troupe to place the mandarin oranges and pomelo during the performance.
I tried my best to make the tray looked as festive as possible.
Tadaaaa ... here it is.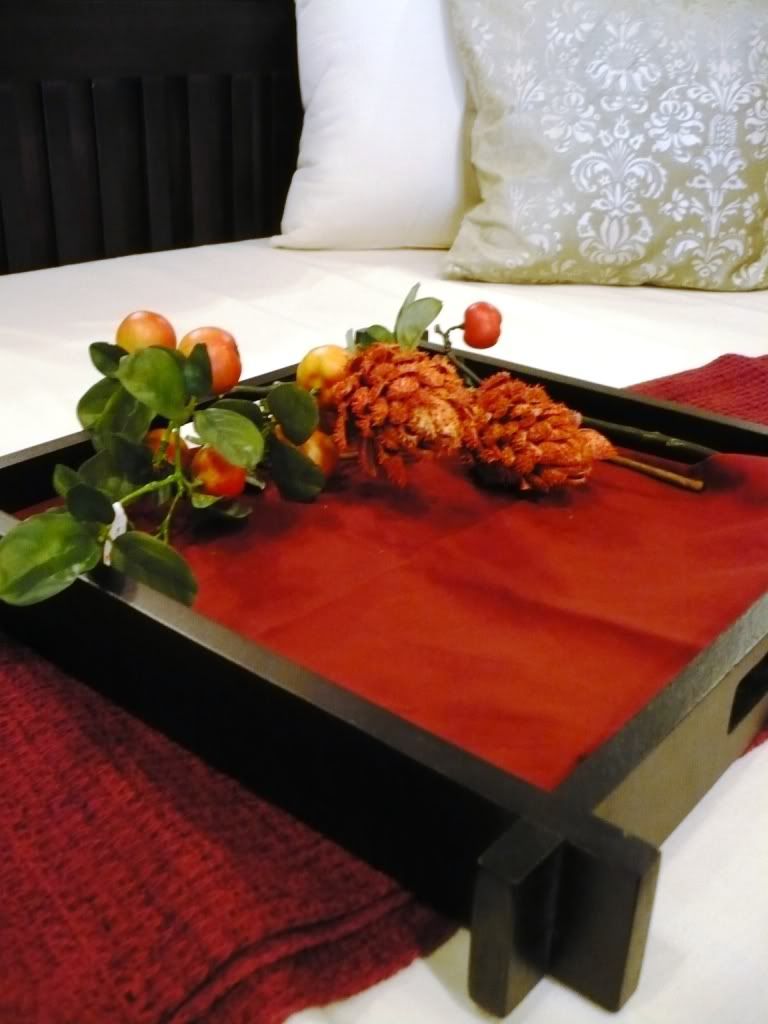 This is the top view when the goodies are placed. Lion dance were all on standby at this point but I was taking time capturing these still. Bosses from Singapore wants to see. *wink*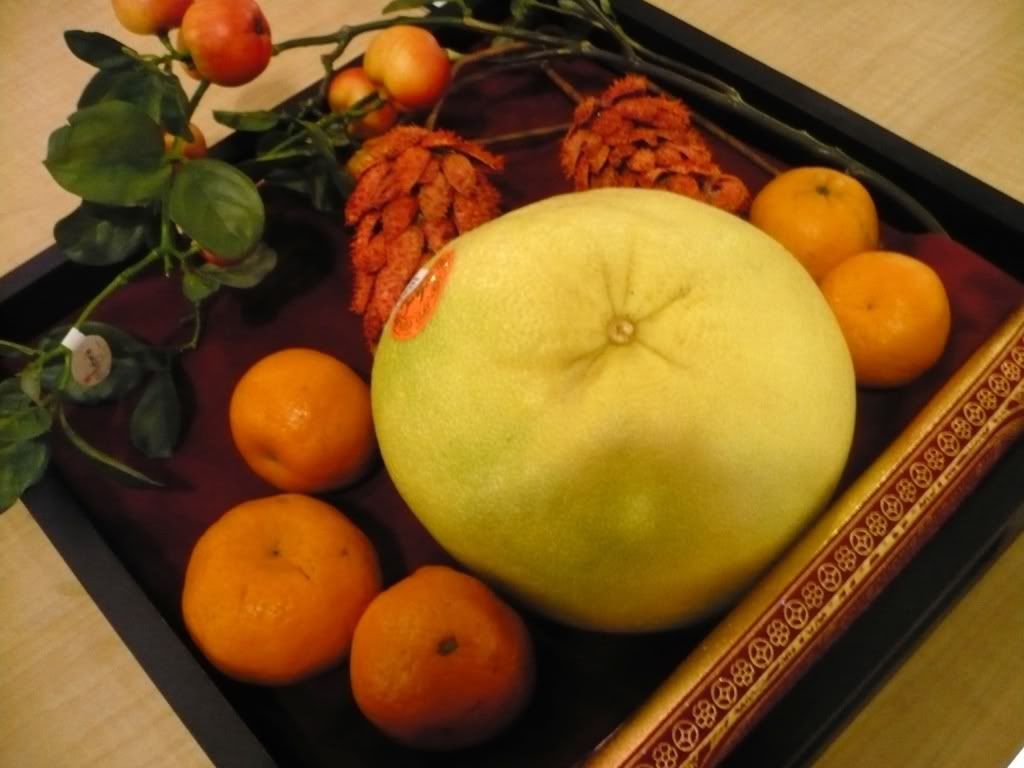 Today is special as Lillian, Kiri, Aiden and Uncle Lee came all the way from home to come see the Lion Dance. Kiri and Aiden loves the lion but hates the noise.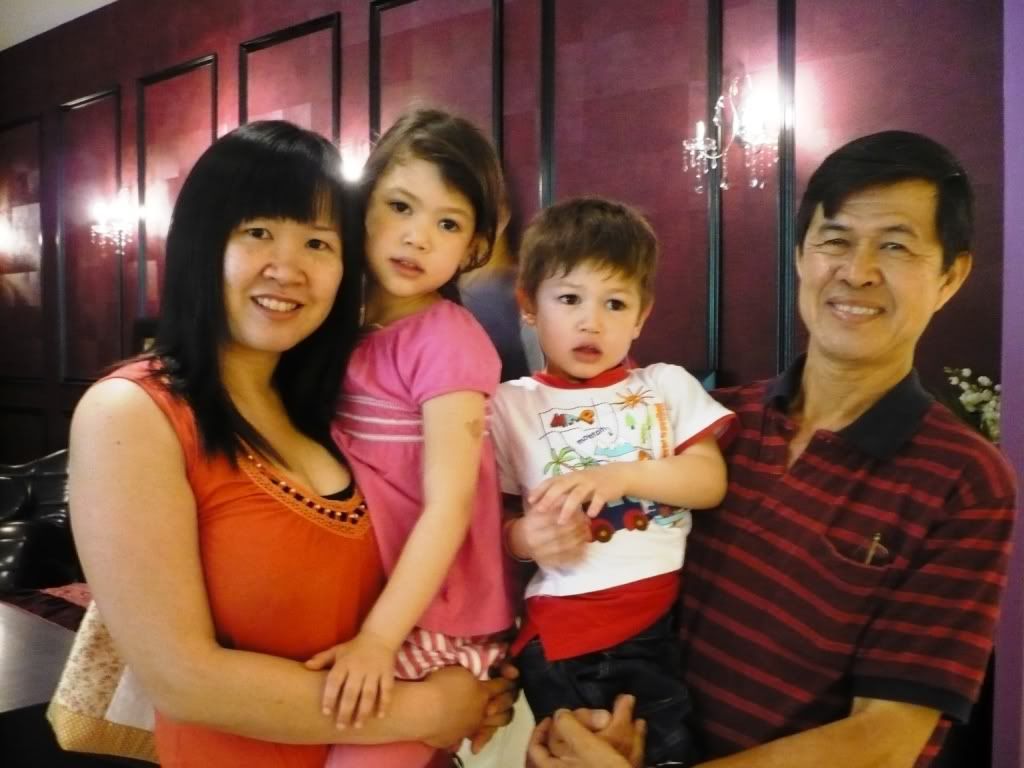 The lion dance troupe were commendable. Though its their 5th-6th performance for the day, I'm amazed with their dedication, skill and strength used to potray an energetic, and fun pair of Lion. They danced, played, flirted around the store and outside.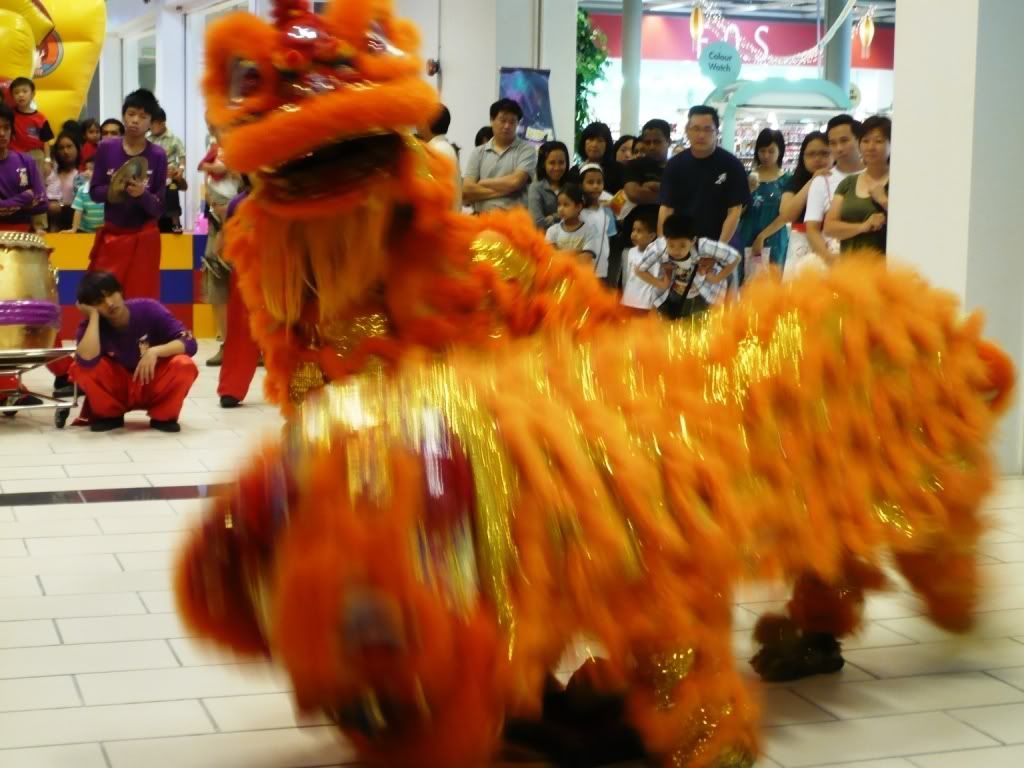 While one of the pair stayed back to produce auspicious meaning from the pomelo and mandarin oranges provided in the tray, the other pair of lion thrilled the crowd with its funny antics.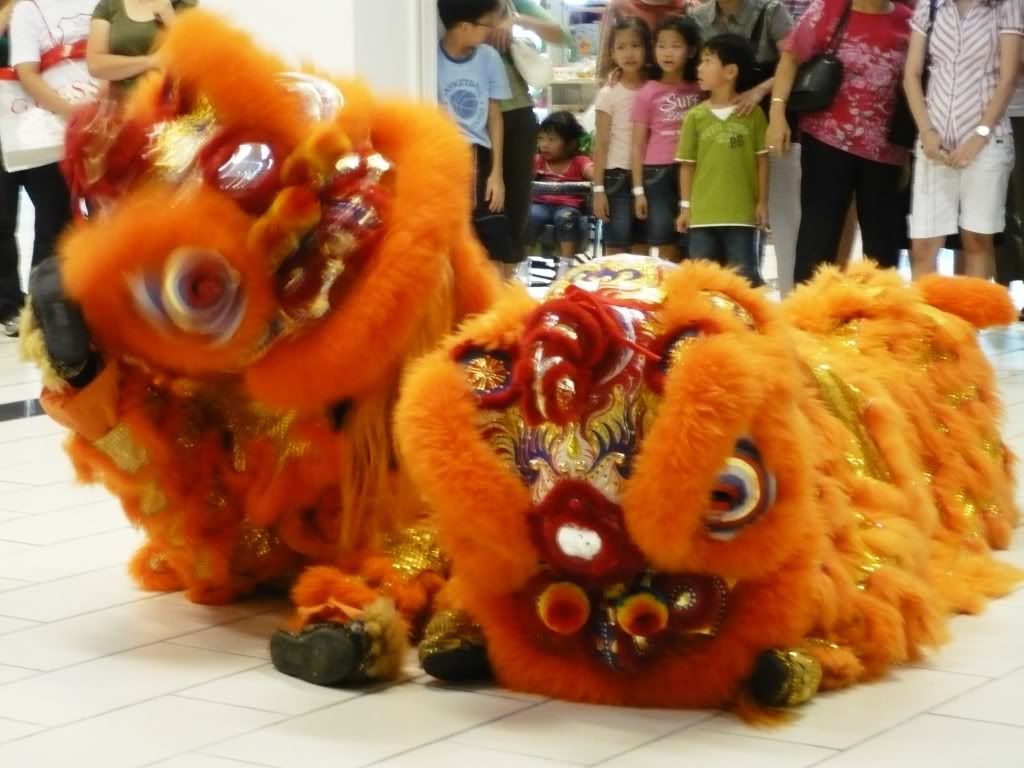 Throughout the whole performance, Kiri and Aiden clinged on to their mummy like little monkeys. Lillians word. They looked a bit stressed hence we adjourned to
Kluang Station
for a little break before our dinner later.
We had a little nibble of
Mini Grilled Chicken Wings
. Flavourful and juicy, it was quickly snapped up.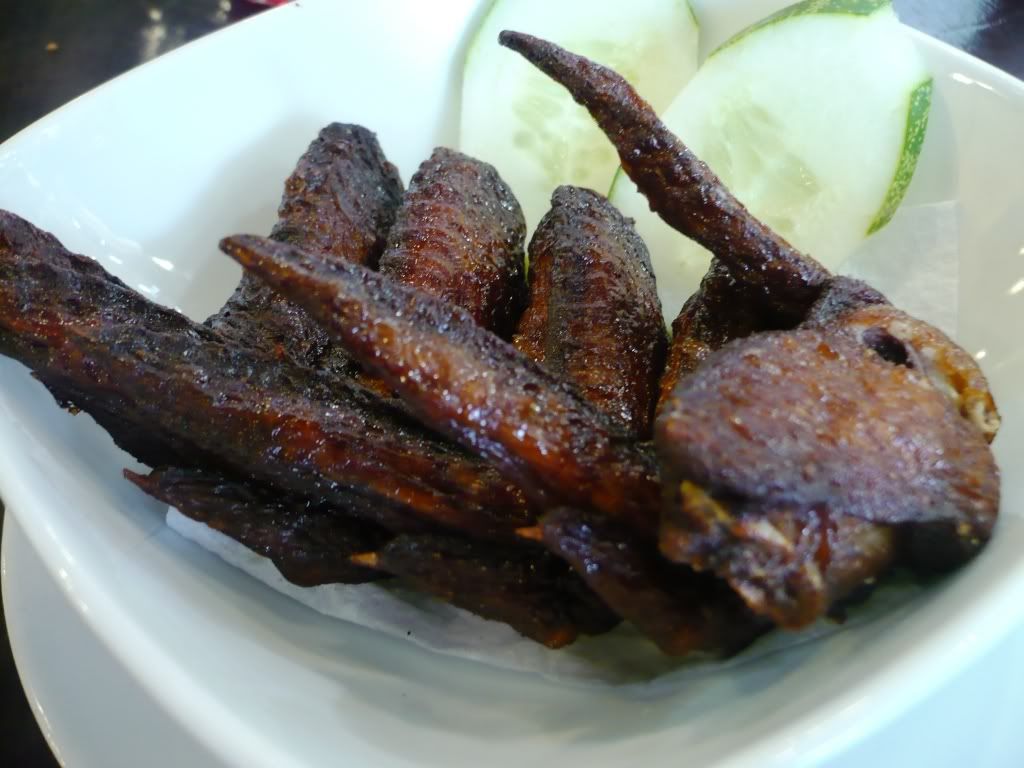 Some
Roti Bakar
for the kids.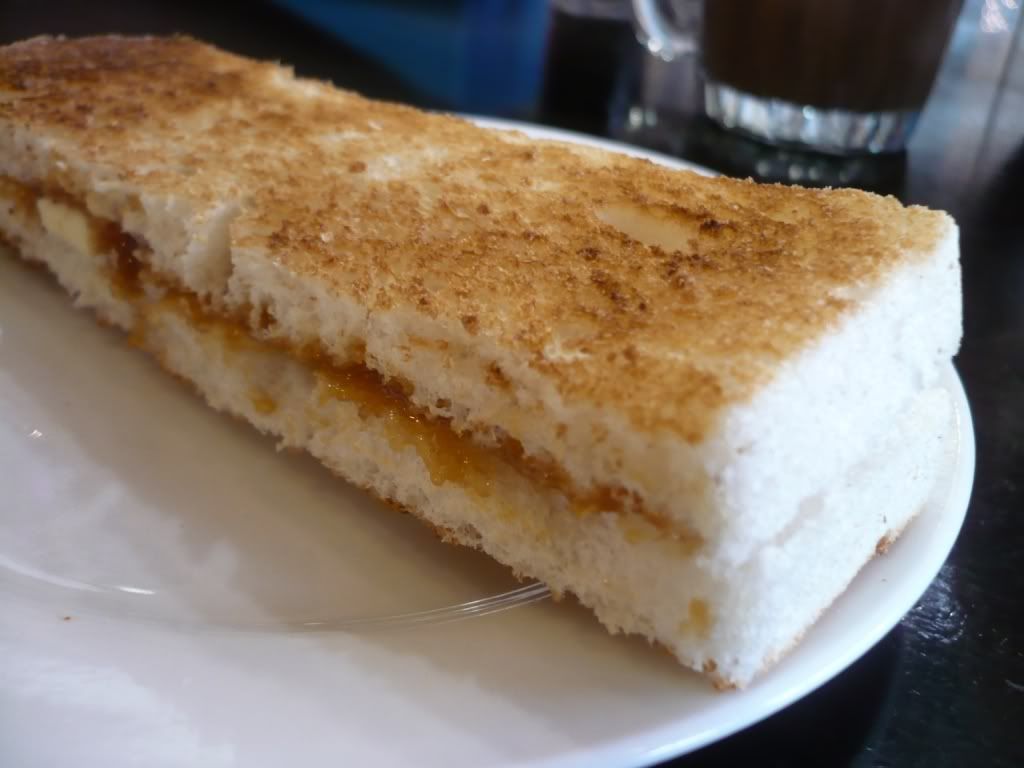 Kiri enjoying her wings. Oops, cucumber slices I mean.
All washed down by a glass of
Sirap Selasih
.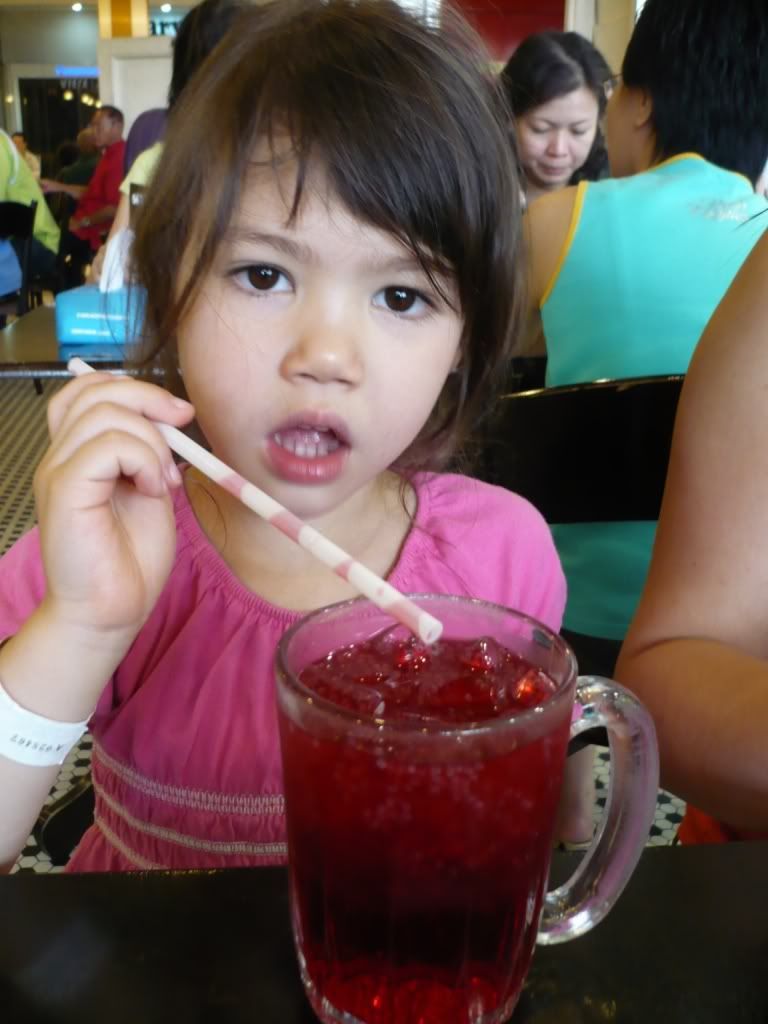 Aiden, the only time you can capture him nicely in pictures is when he's enjoying his food. He lovesss food. Potential flogger :-)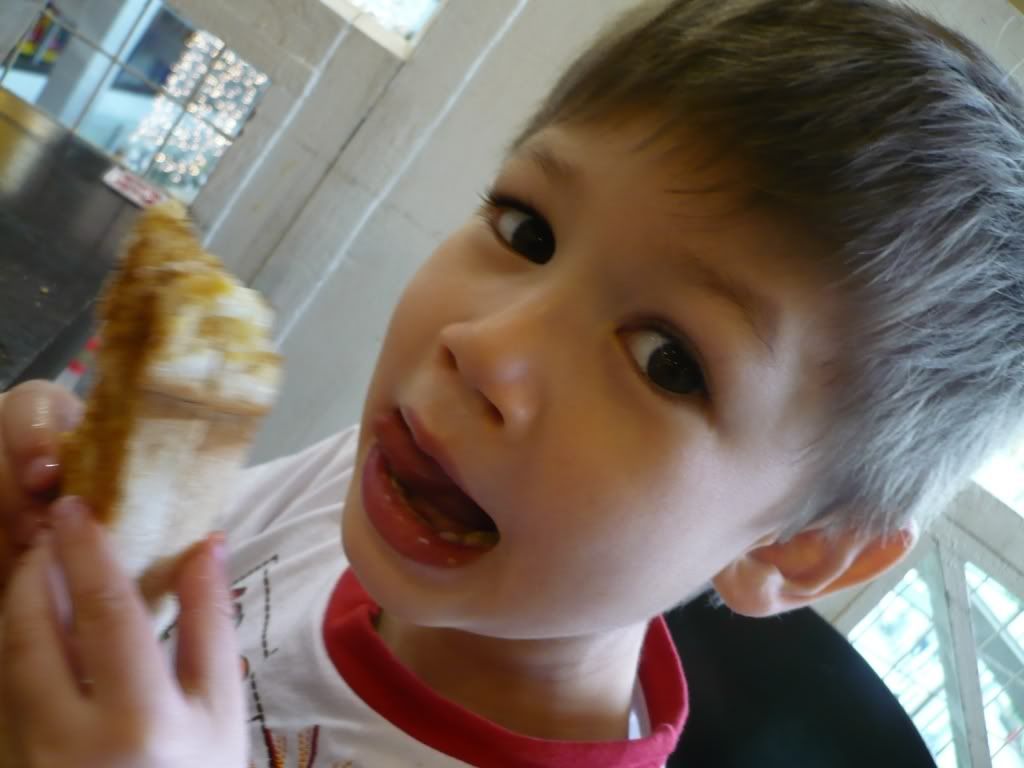 Aiden had his food with a glass of Ice Milo.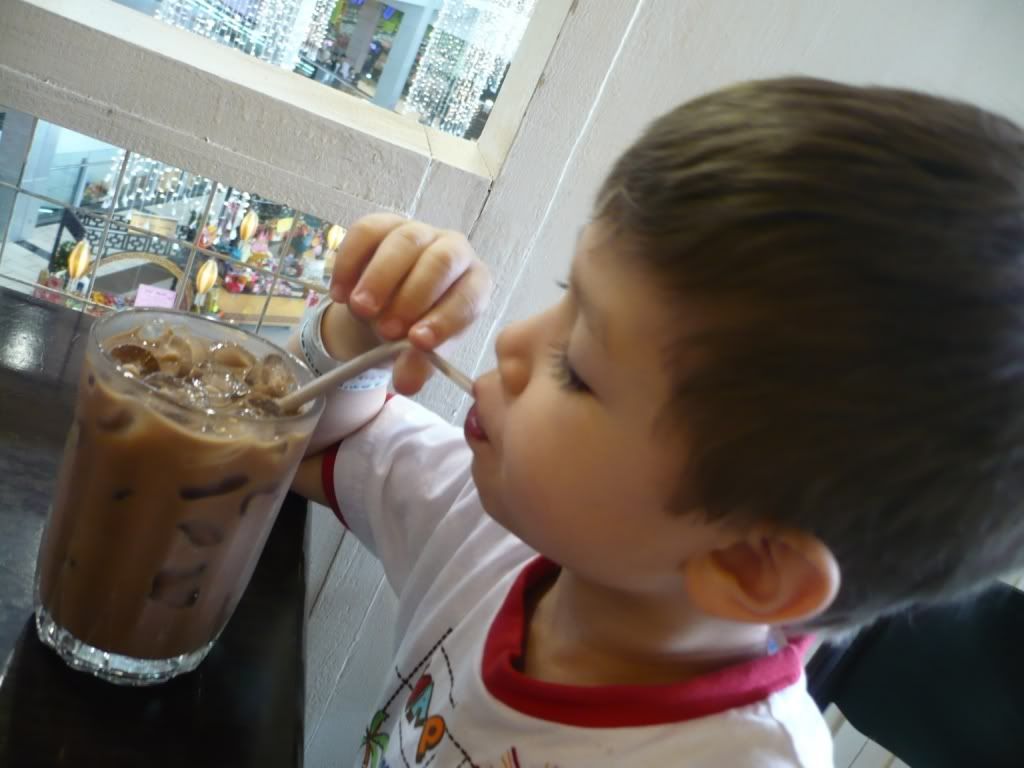 I love it when kids enjoy their food.
Well ... our day did not stop here. More to come but I have to break them into a separate post as its a buffet style post after this.
Do look out!