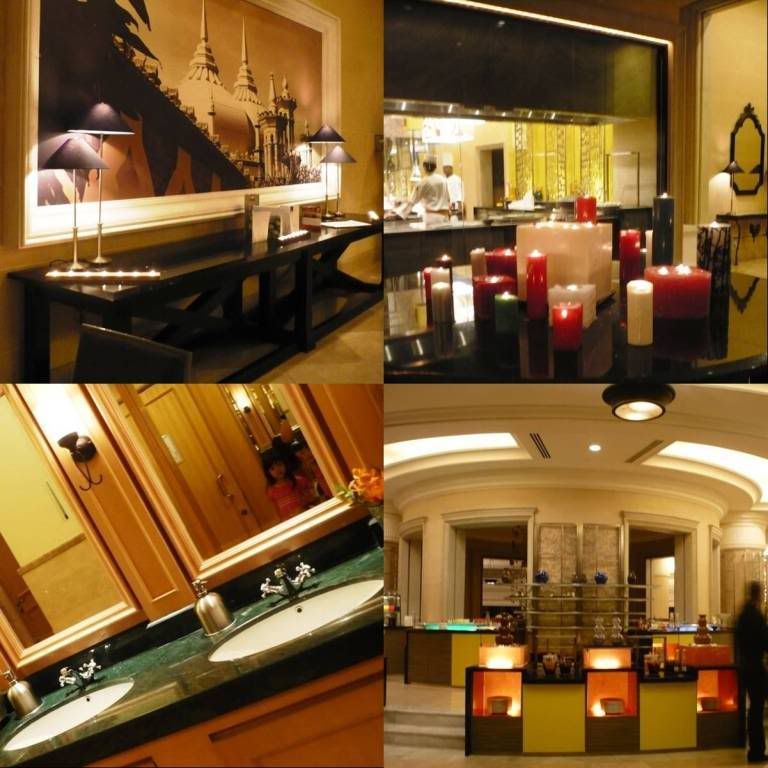 When May called me several days back to decide on our dinner venue, I was thrilled.
At last, a chance for me to use my Starwood card.
It had been sitting there for months, and months with unclaimed vouchers and free room. Pressure is hitting upon me as the card is only 3 months away from expiry. Adding to the deadline was some complimentary vouchers from referal too which my sis and her family would cash in, this weekend.
Back to dinner venue, we did not want to venture downtown to Westin or Sheraton Imperial nor to Sheraton Subang for dinner, which incidently were under the Starwood Card's privilege program. Le Meridien is ideal as it is not far from Ikano, where we were at earlier.
Al Nafourah crossed my mind but the thought of two lil monkeys going berserk when the belly dancer comes out for her performance were unimaginable.
We shall try Latest Recipe then. Something I've come across from two legendary blogger;
Masak Masak
and
Lyrical Lemongrass
.
Though full booked, they manage to squeeze us in.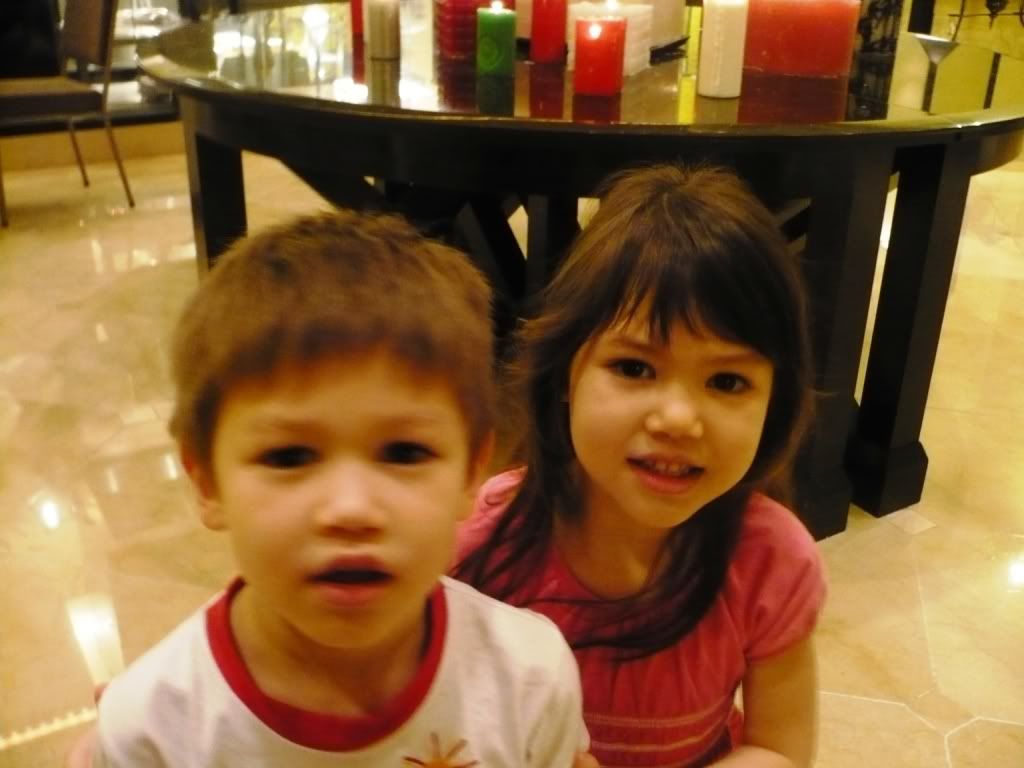 Forever happy, playful, flirty, charismatic, bold Kiri.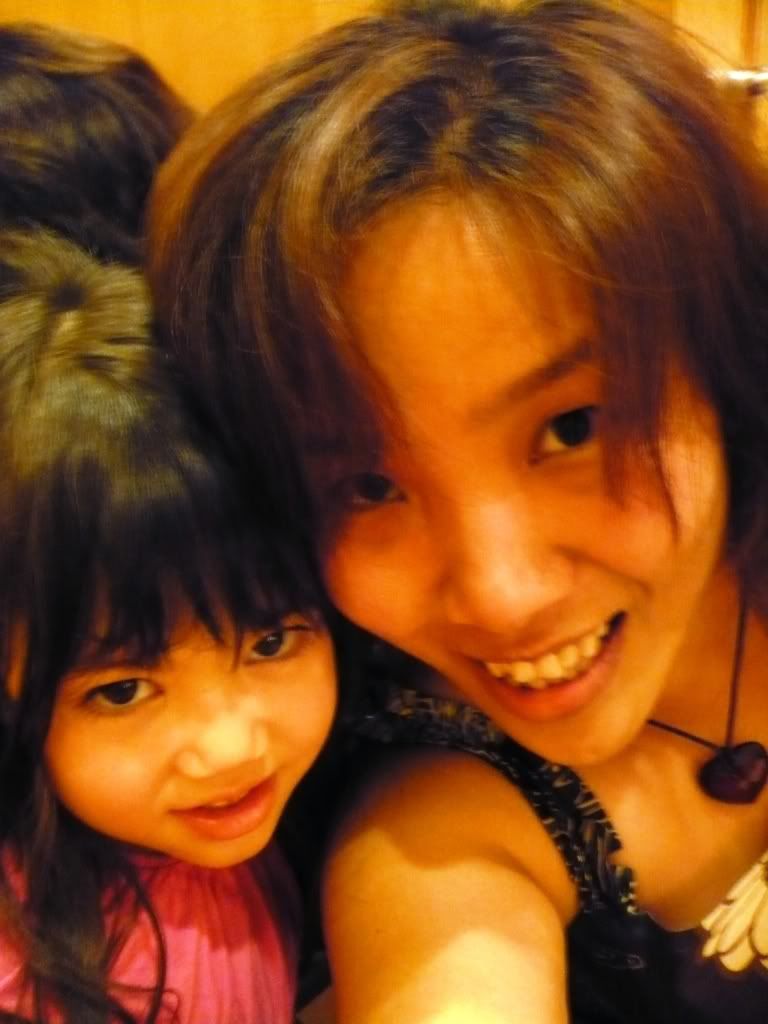 Chilean Oysters
served fresh. Love the feeling of oyster flesh sliding down my throat with its smoothness and creamy texture. And ahem ... it is good for you too. Half dozen for me, without fail. The other item I picked up from the cold bar were
slippery lobster
and
mussels
.
Weren't too impress with its quality though.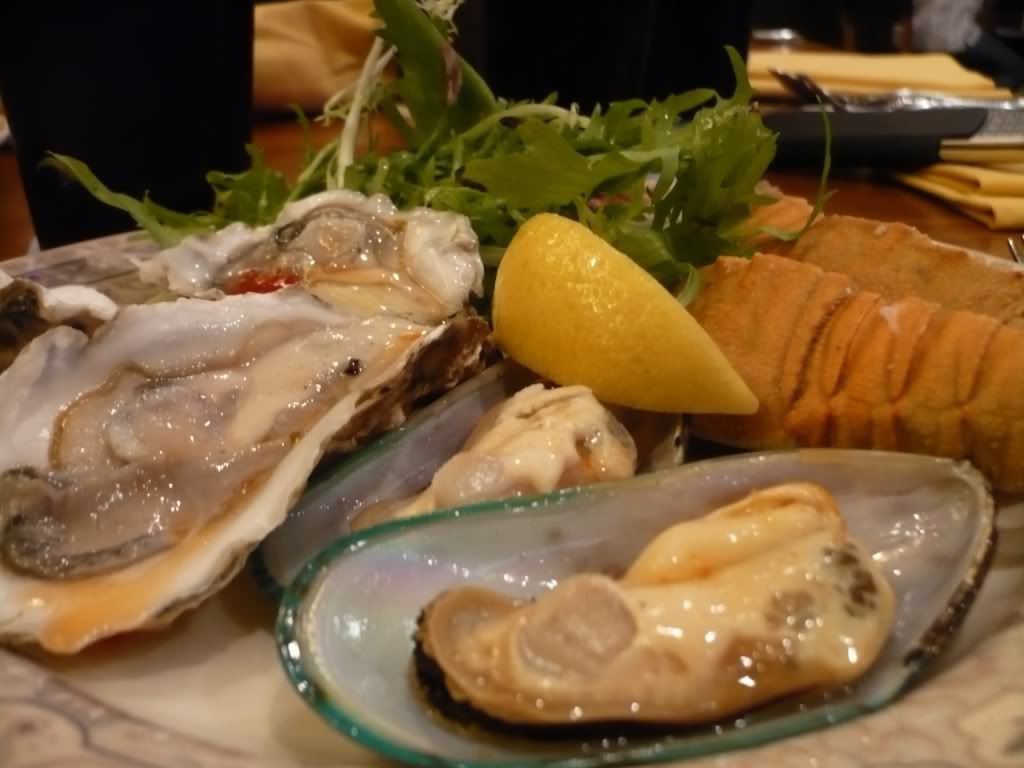 There's a few kitchen section spread across the cafe such as Indian, Japanese, Malay, Chinese, Western and Dessert. The one closest to our table were the Japanese Kitchen hence, we attacked it first.
Lillian and May went for their beef, which they claimed were really good. Me on the other hand loved their
Grilled Scallops.
Smouldered with seafood cream based sauce, it was cooked to perfection and this itself were worth the visit to Latest Recipe.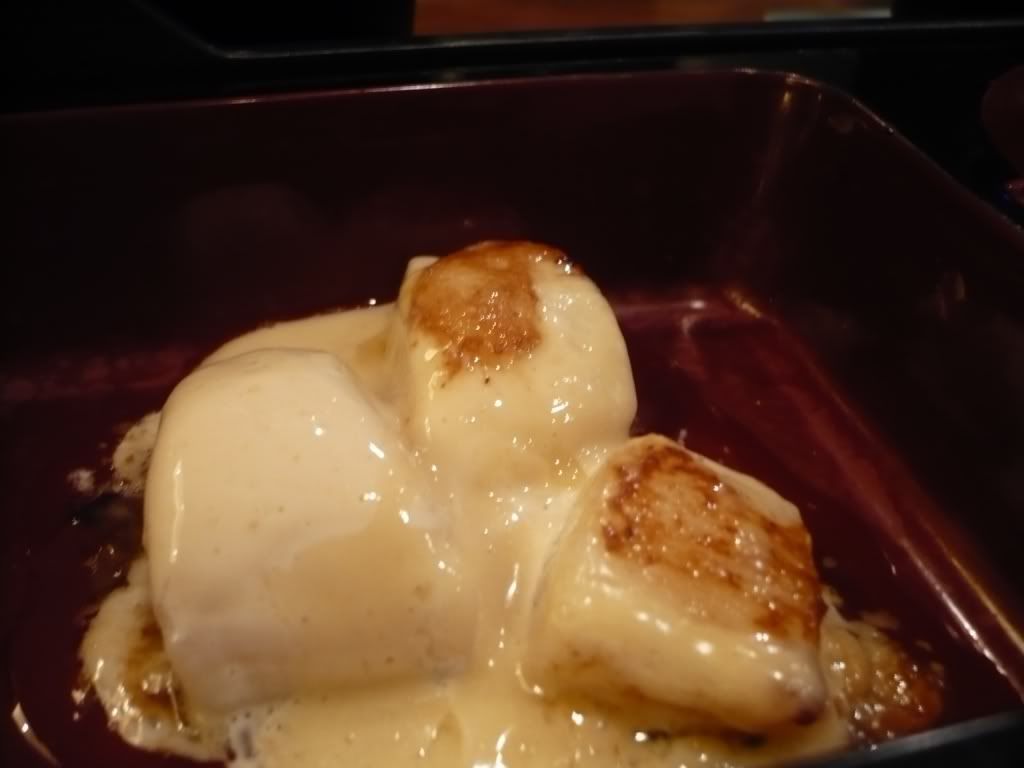 Coming from Japanese Kitchen again were a portion of their
Vegetable Stew
. Unlike the Grilled Scallop which wowed me, this however, tasted bland. Its appearance weren't striking either which made me ponder why I'd picked it up at the first place.
A reasonable selection of
Sashimi
and
Sushi
's were served. I had a little of everything from salmon, tuna and butterfish. With a dip in shoyu and wasabi, they sat comfortably in my stomach for the rest of the evening and I could not been more please.
When I ventured further to the tapas section around 9ish, most items were already snapped up except for their chilled gazpachos and this
Fusion Canape of Celery, Grapes, Mushroom and Mayo spread
. J would have loved it very much as he love anything layered.
As for me, I would prefer authentic tapas spread instead.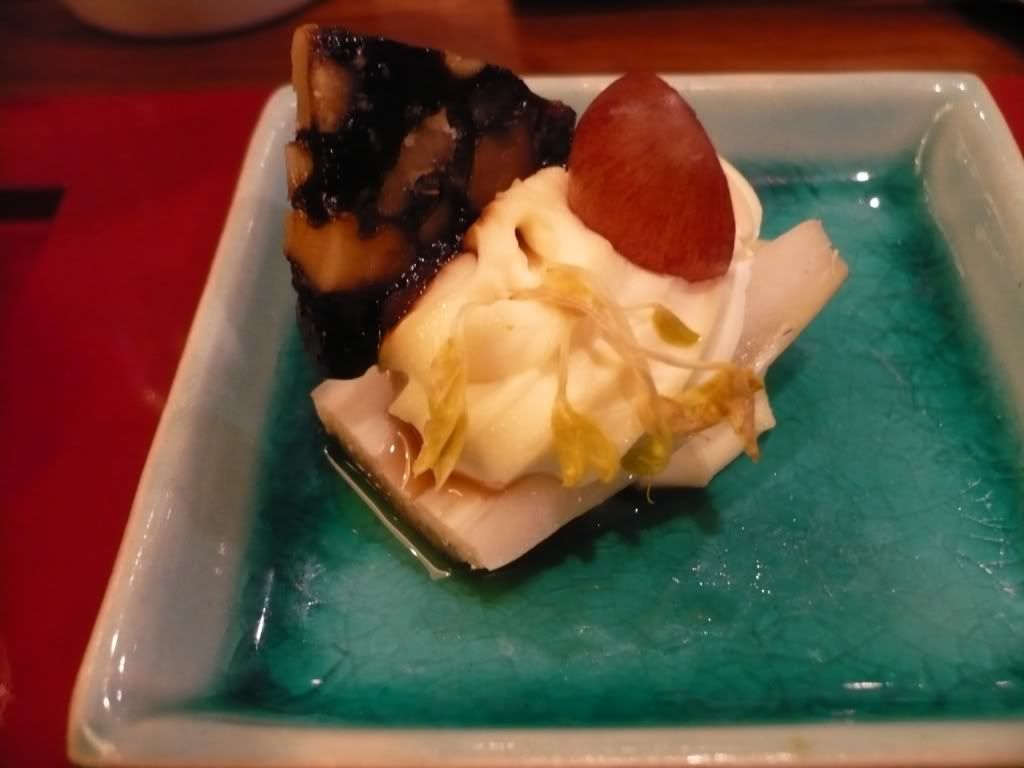 Creamy, slighty salty with sweet tomato taste. Did I mention that I'm not a fan of uncooked tomato? I must give Latest Recipe credit for making a pretty good
Gazpachos
, almost as authentic as those in Spain.
Nice.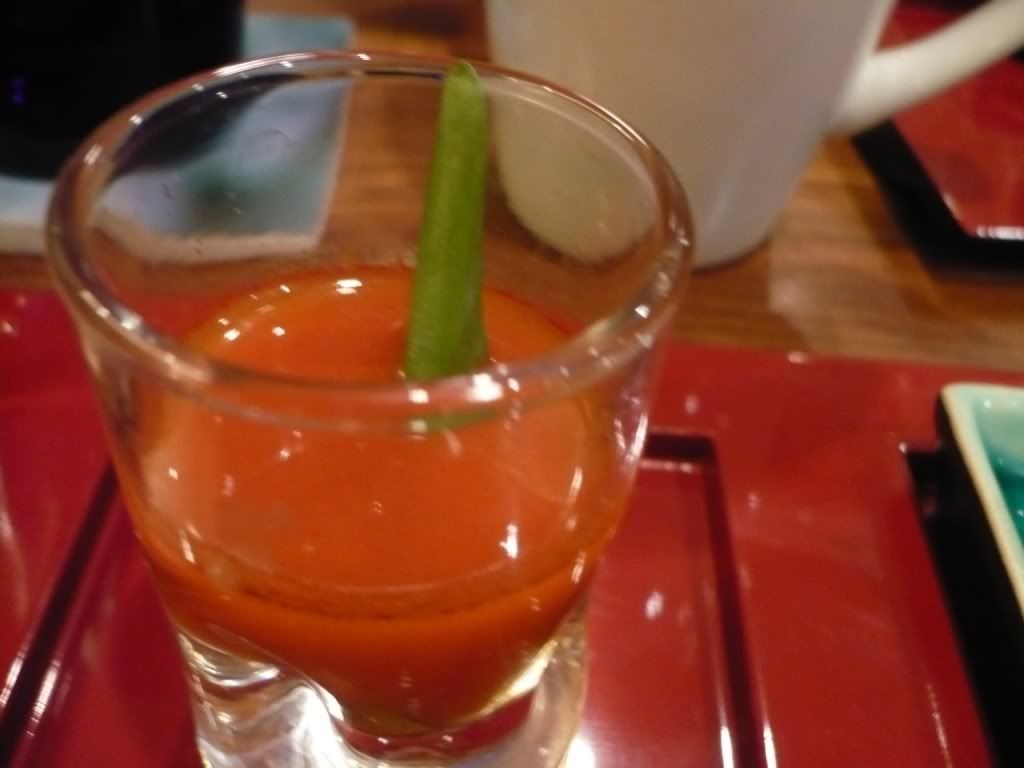 Some pasta from their western kitchen, for Cook to Order food.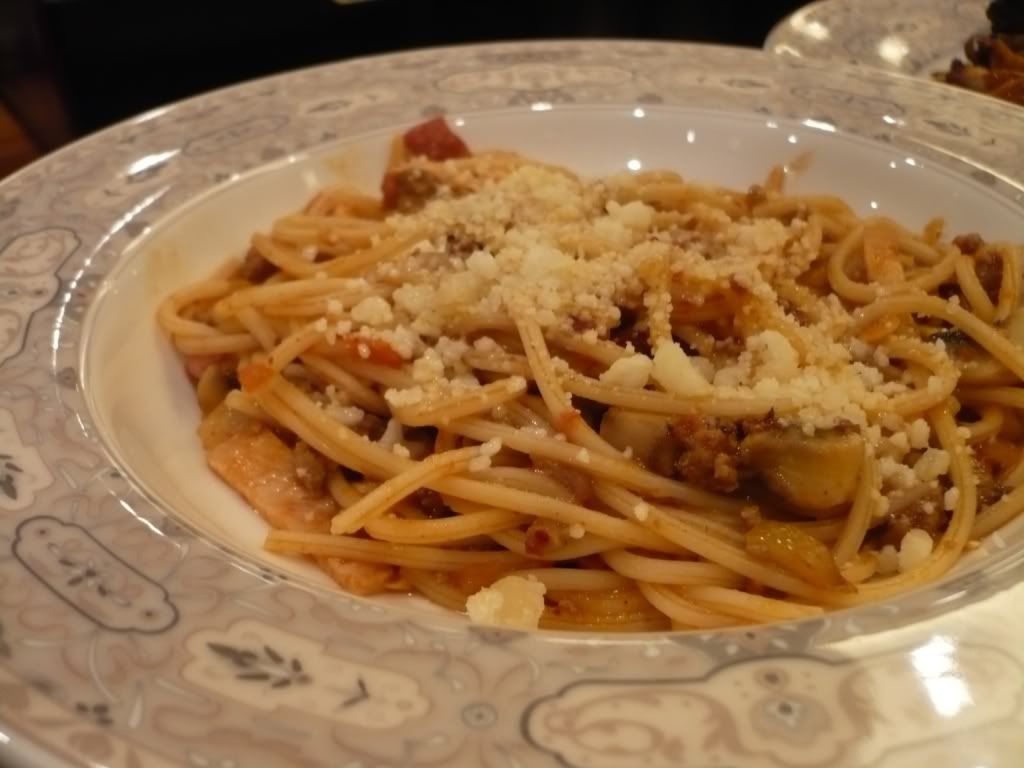 We shared a bit of everything while chatting away. From
Tandoori Chicken, Chinese Roast Chicken
to
Western Grilled Tomato
. All the chicken slices were tender and marinated well.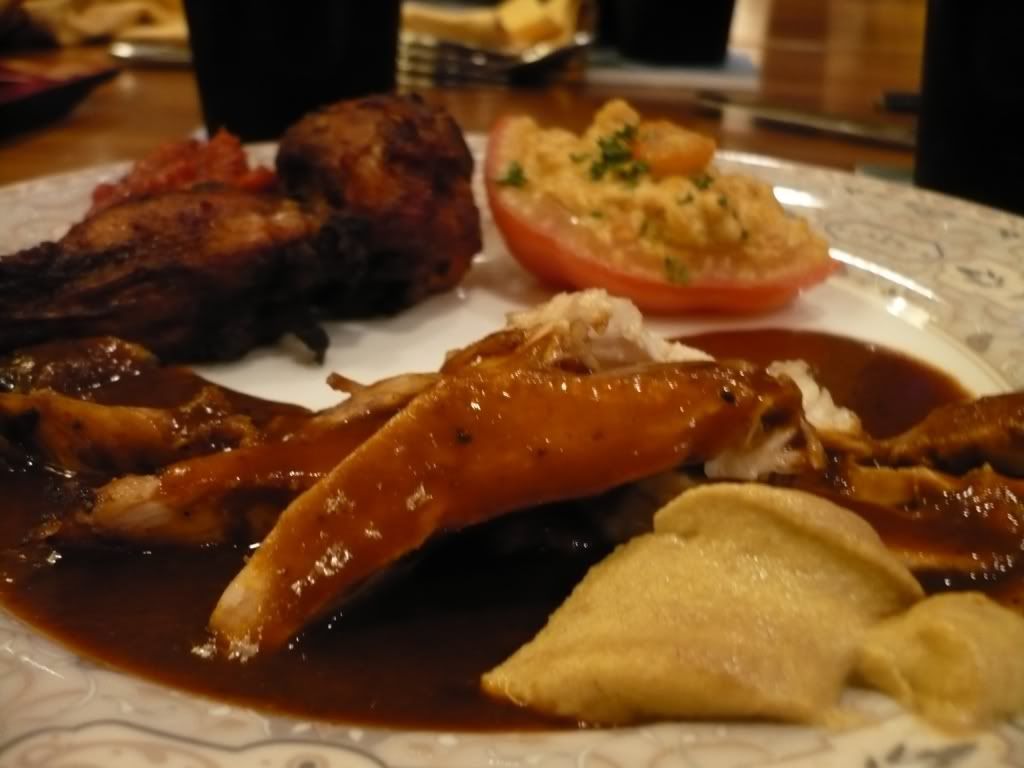 Briyani, Sotong Curry
and
Mussel Curry
which I'd picked and quickly finished in a zest.
Worth mentioning were the Sotong in the Sotong Curry dish. It was the most tender, and most fragrant Sotong I've ever tasted. Had no problems finishing all up.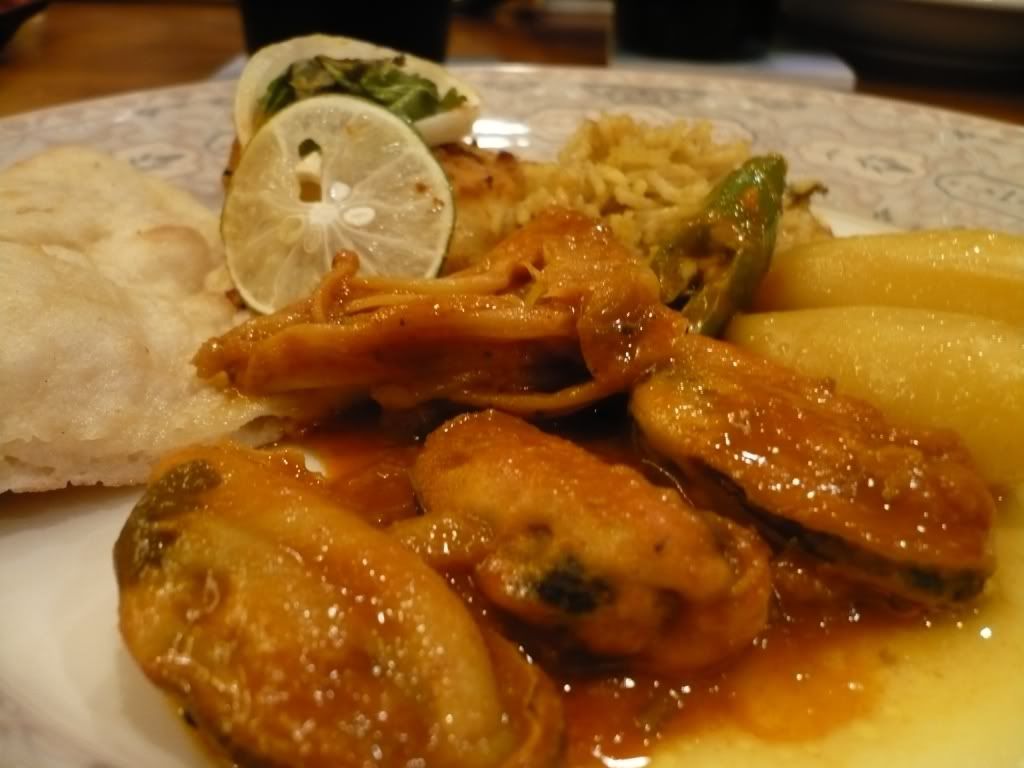 The fig went well with a small slice of
Tiramisu
. The trademark of a good tiramisu were there still. Soft and creamy with coffee taste. But eversince trying the alcoholic version of Tiramisu in Singapore, the kick just weren't there.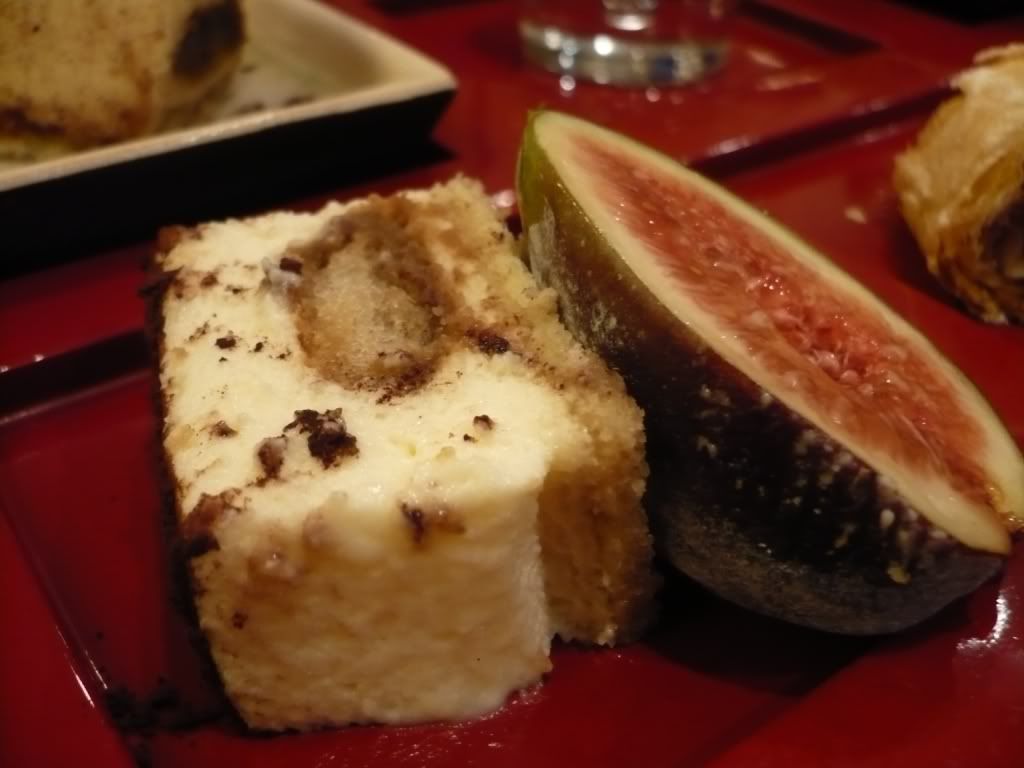 Baklava
with puff pastry outer and assortment of nuts and raisins on the inner. The same one I'd tasted in Al Nafourah. Nice.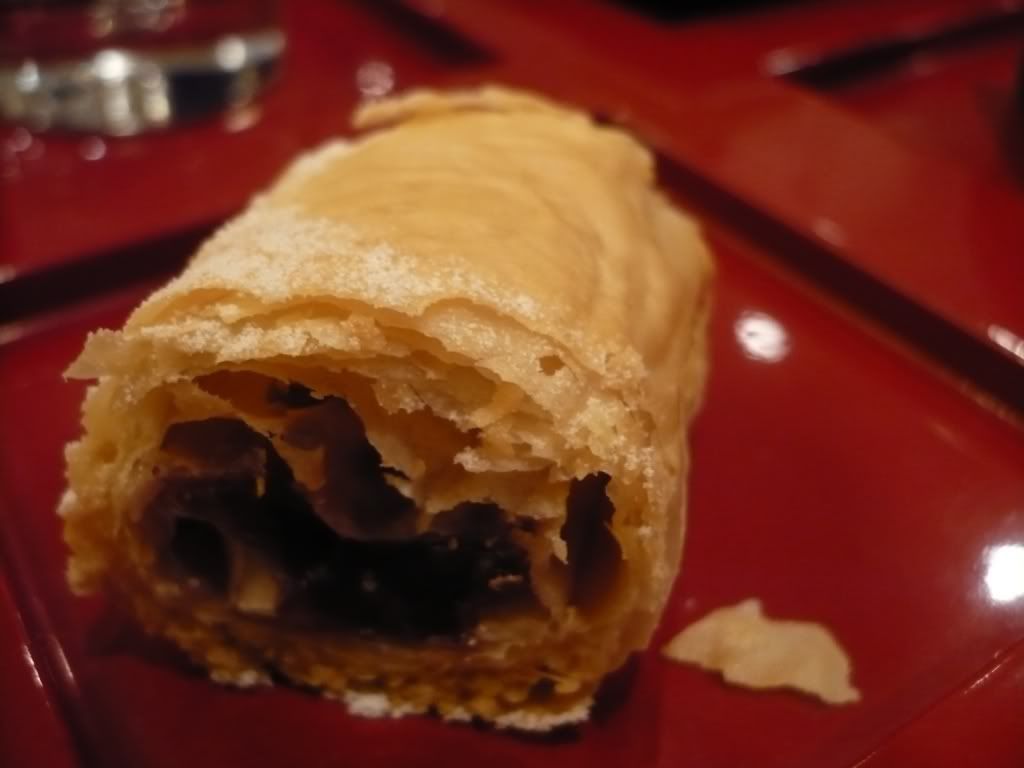 Dark, rich and creamy dark chocolate with a burst of berry completes the pop in your mouth. Heavenly
Chocolate Gateau
which came in a small slice but packs a punch in sin factor.
Wicked stuff.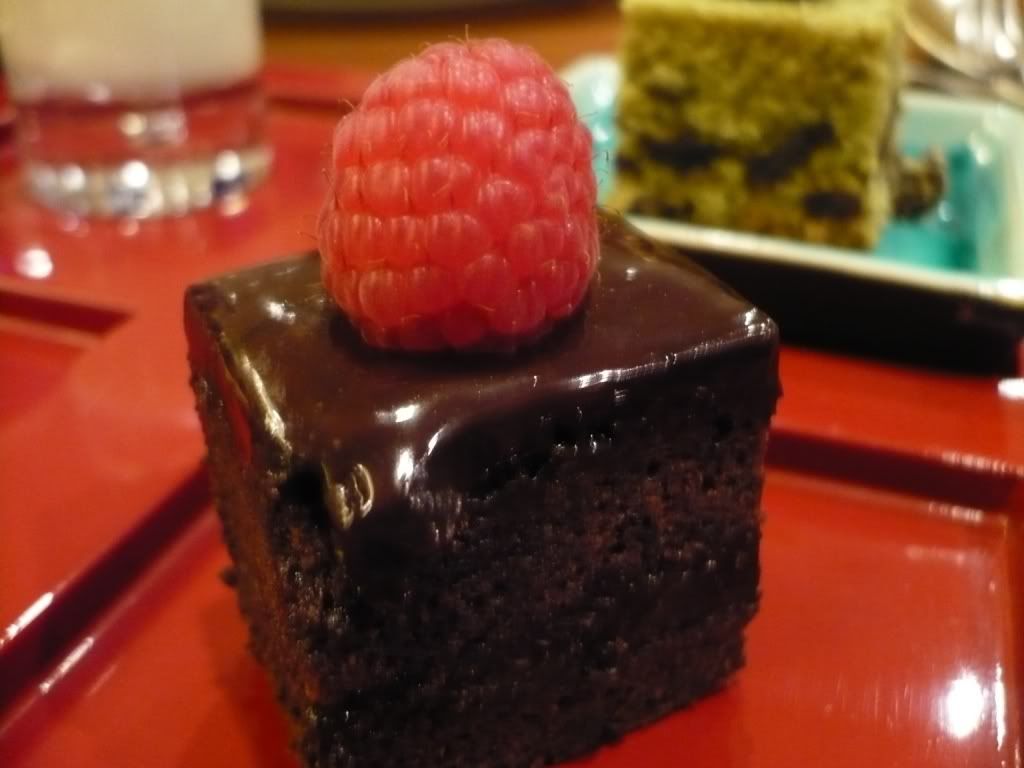 The bitter Matcha taste were evident but a little moist goes a long way.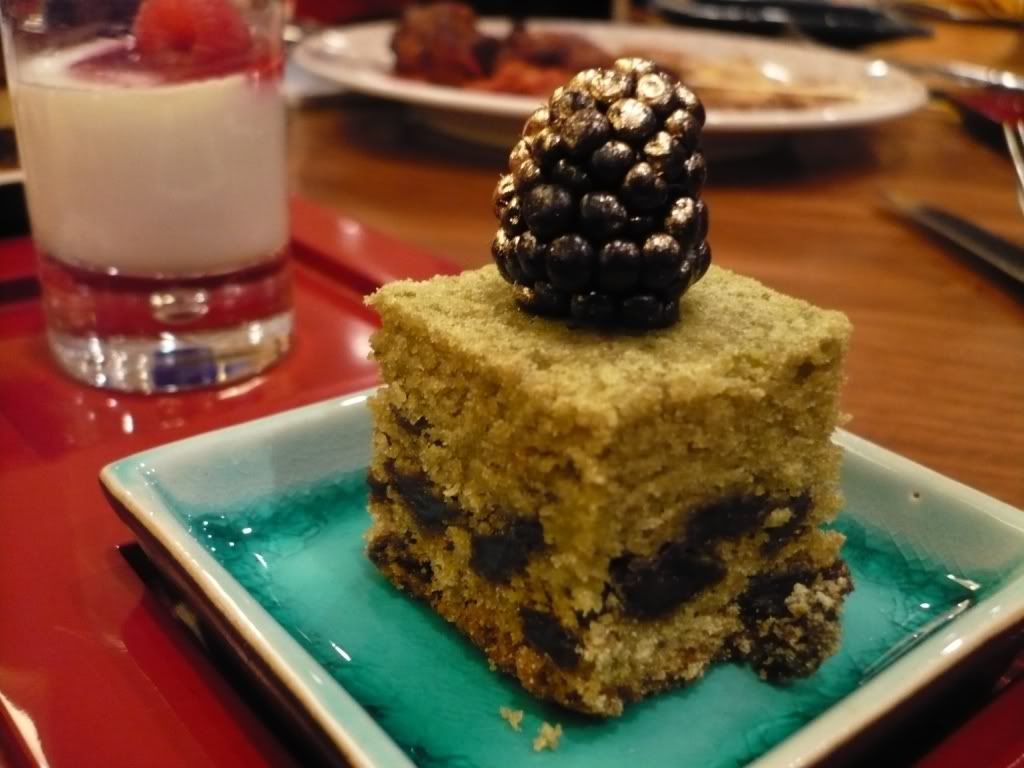 I was looking forward to a
Pannacotta
ending.
Instead, I was rather puzzled by this not-here-not-there texture, taste and flavour. Is it jelly, or pudding?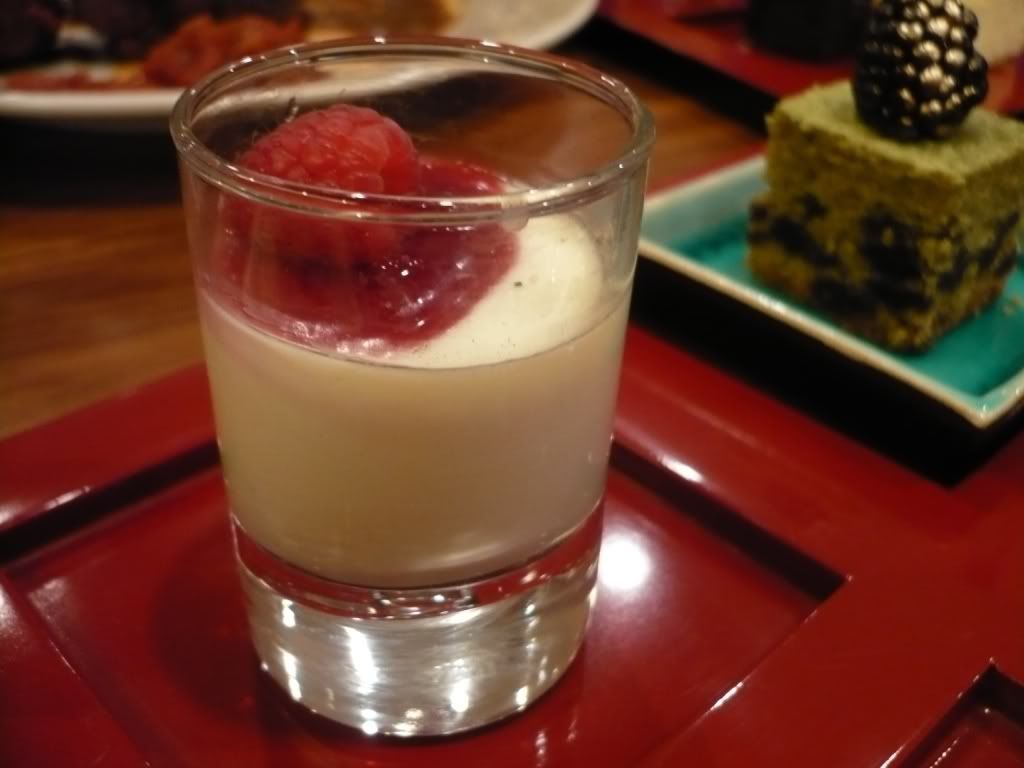 Milk Chocolate and Dark Chocolate coated Strawberry and Brownie
from the chocolate fountain section to end my feast.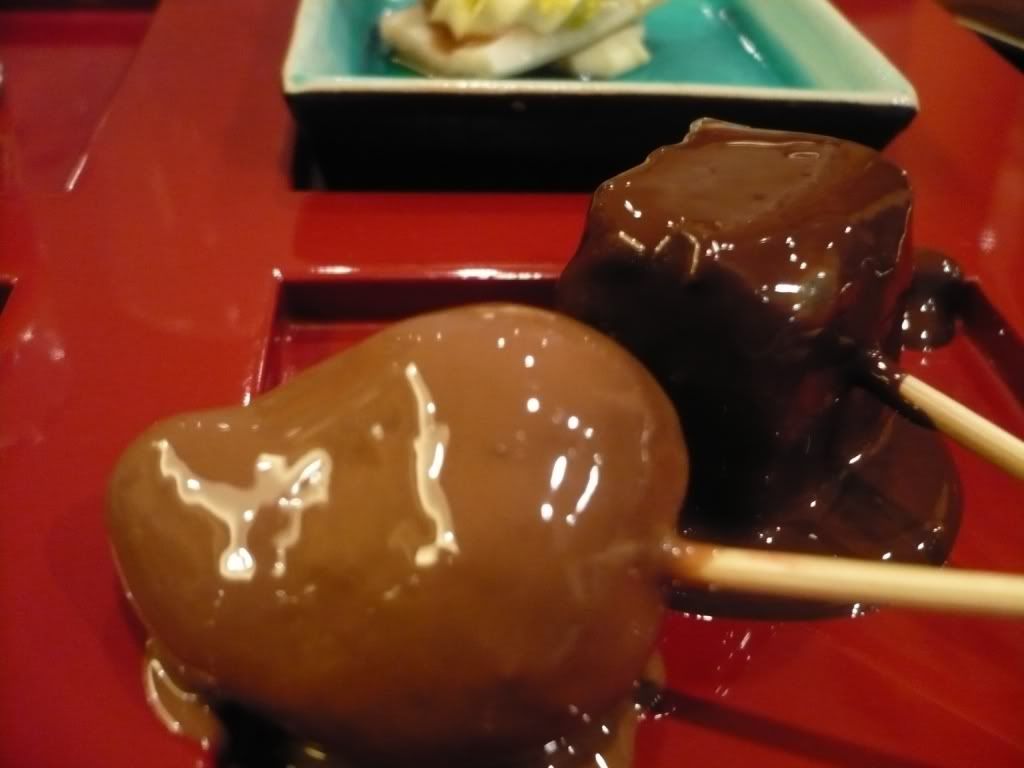 I must say that the selection was overwhelming to the point that I had probably left more than 1/4 section untouched. Stomach space is an issue especially when you've been out the whole day where you're bound to drop by elsewhere for a drink in between activities.
Hence, I felt that I should return again for another review, but this time, with food bloggers. Anyone is interested?

I have two cards, and if we go in pairs ... that is a 50% savings each!
The bill came up to about RM190 for the five (5) of us, which was a steal. The buffet dinner cost RM78++ per person, where else the kids went for dessert buffet at a cost of RM38++.