My current daily consumption which I simply can't resist.
There's four of us in at home. Mum's diabetic hence she's off cookies. Dad and brother's not a huge fan of anything sweet hence what you see here are mainly consumed by me.
Guilthy, yes.
But heck, its only once a year.
Weight issue .. hmmm, that's a tough one to handle. Any solutions?
My CNY cookies this year ...
Dragon Beard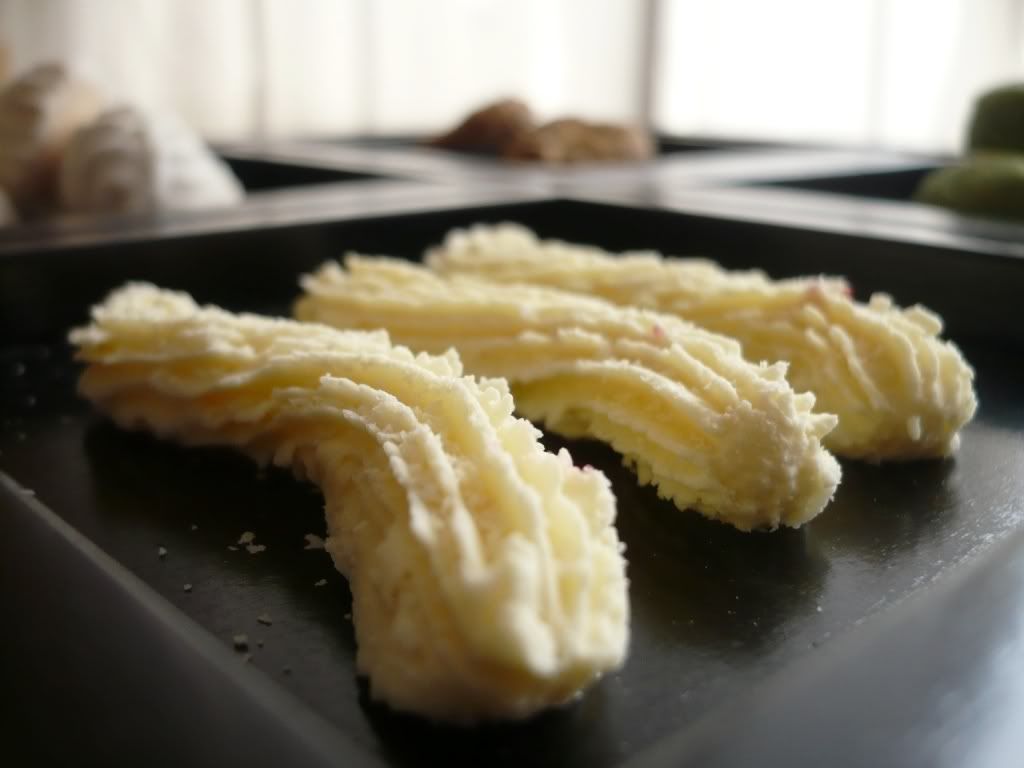 Kuih Bangkit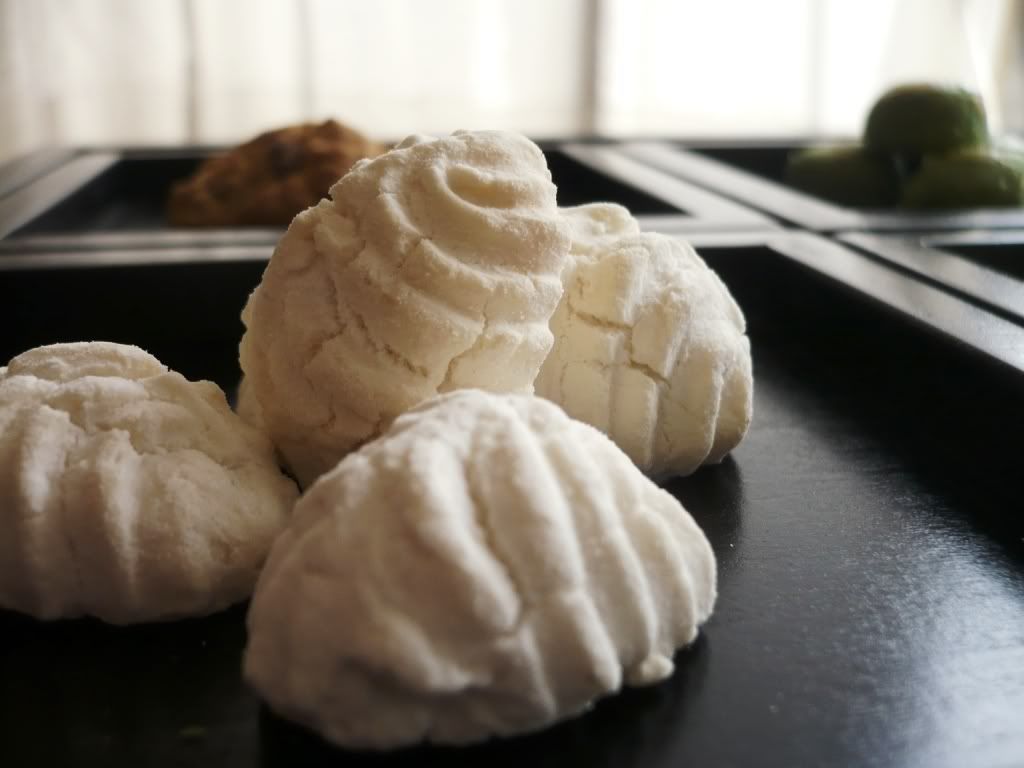 Chocolate Chips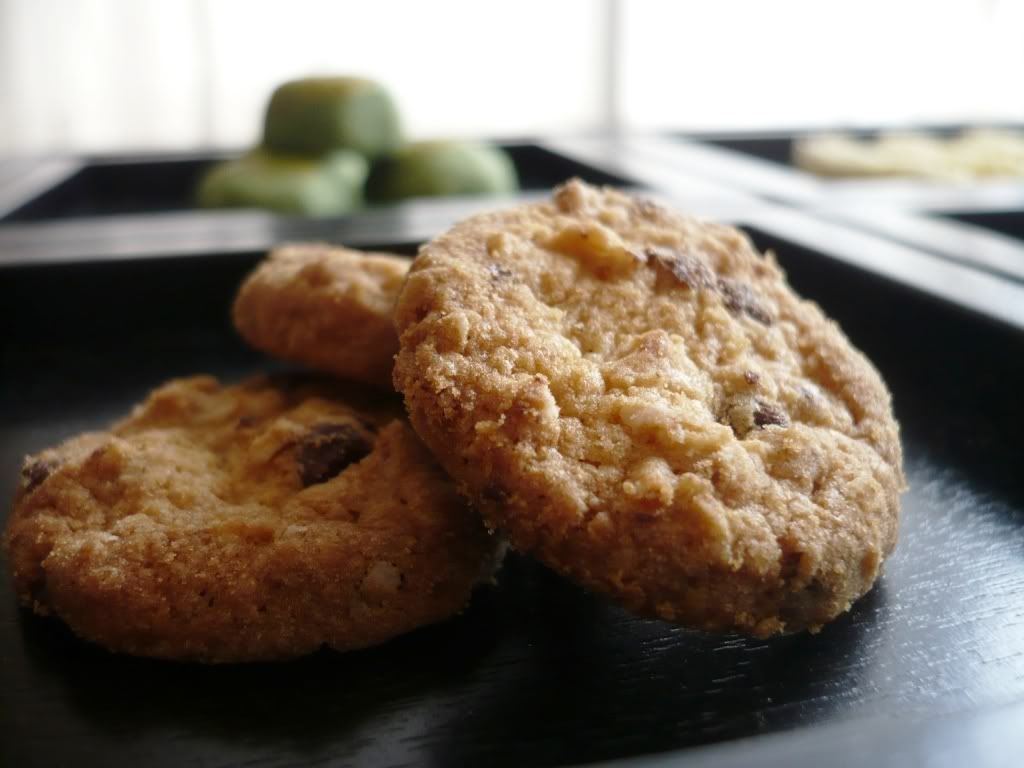 Green Pea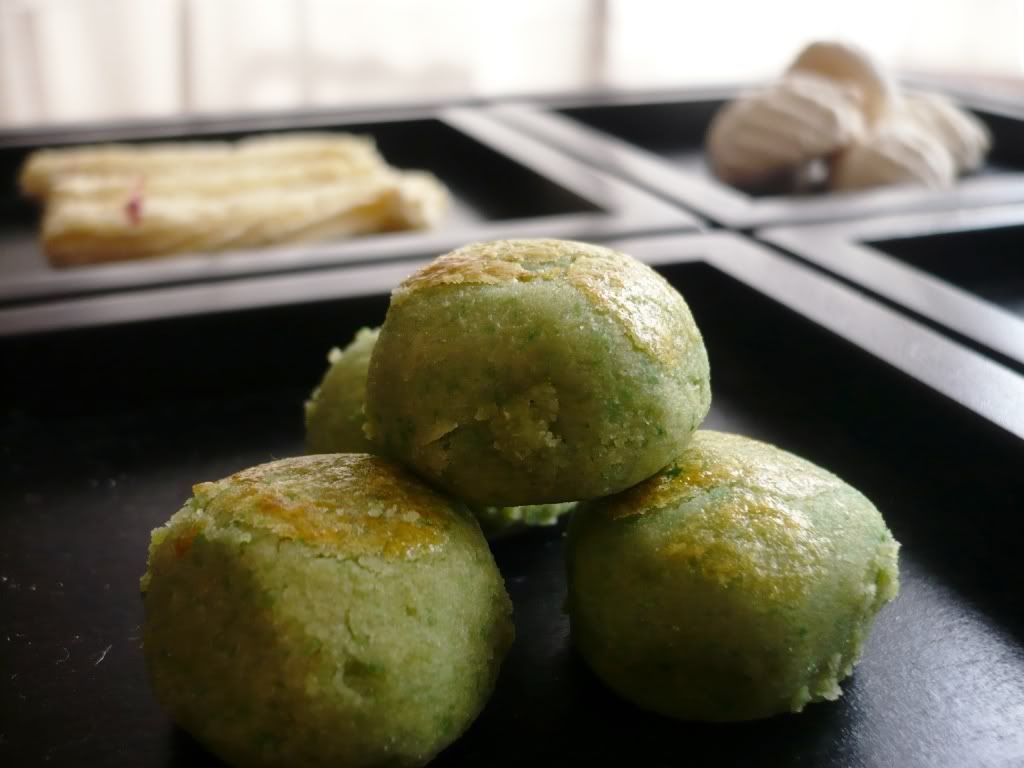 Coconut Lemon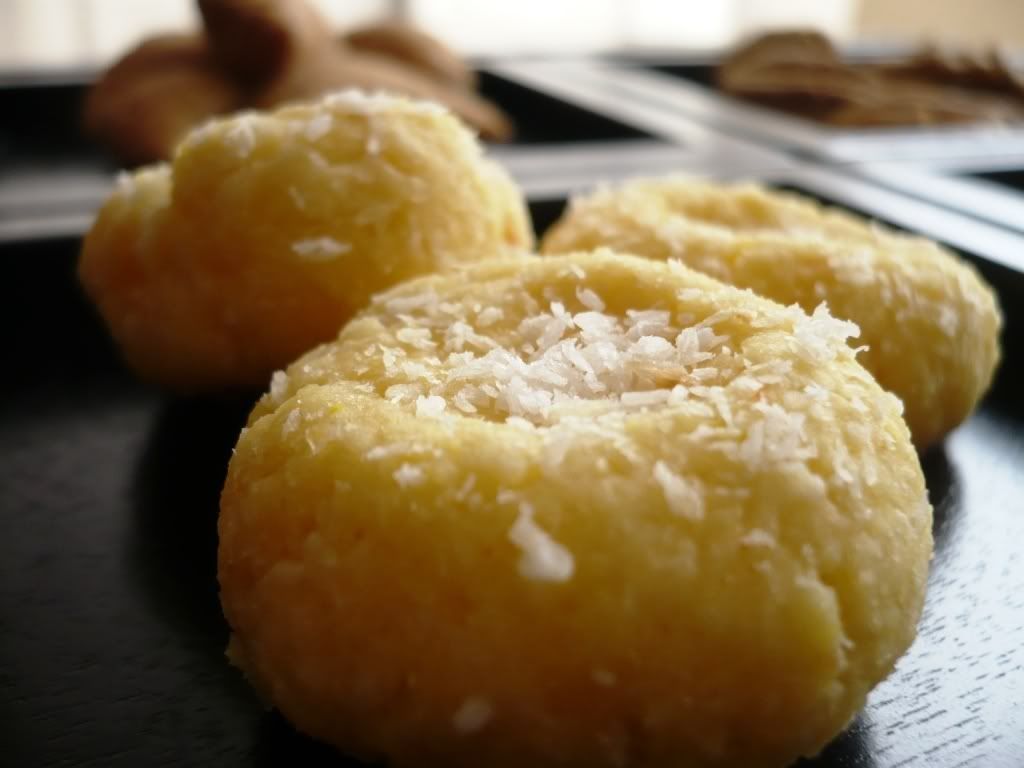 Pineapple Tart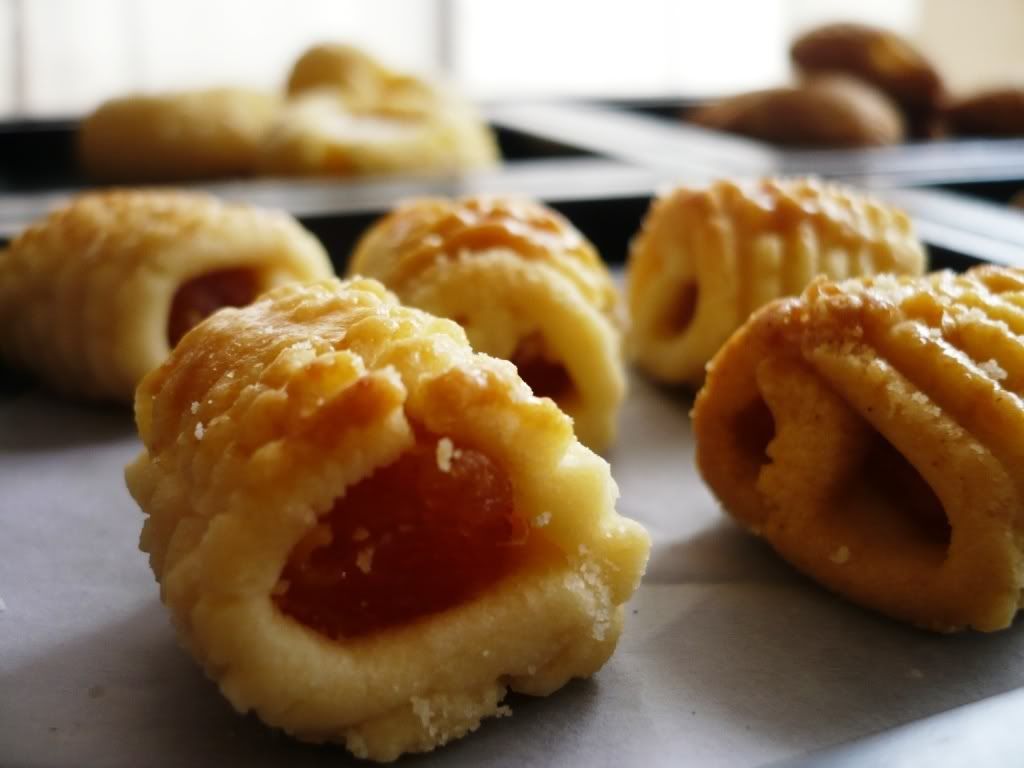 Savoury Puff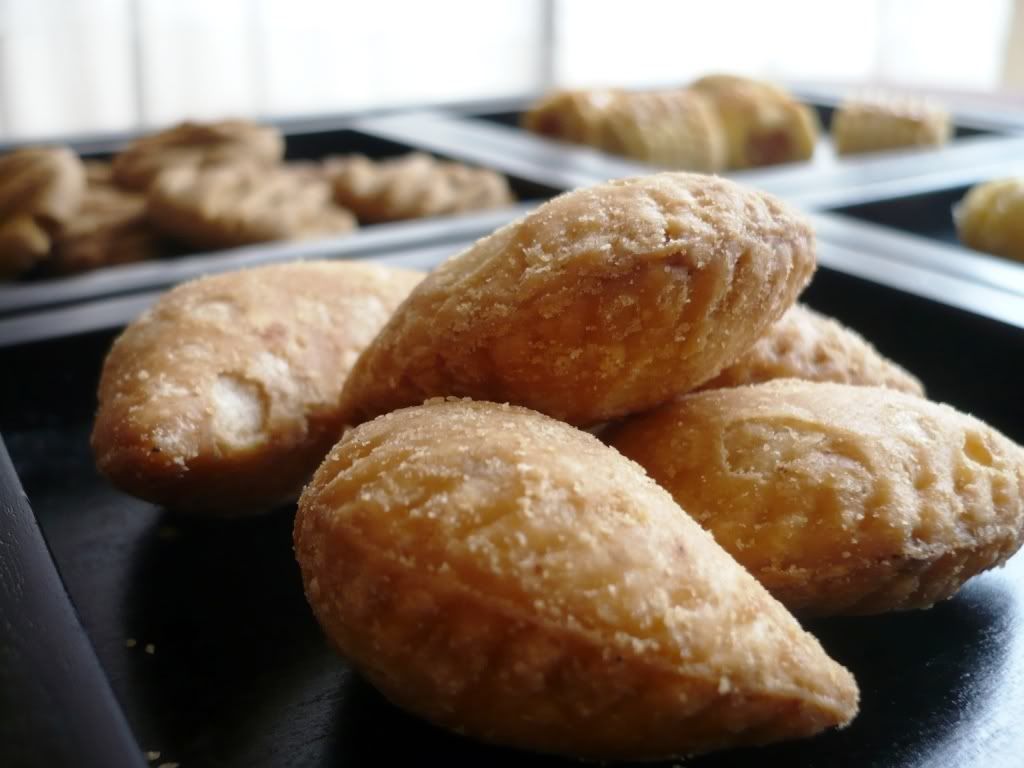 Coffee Crunch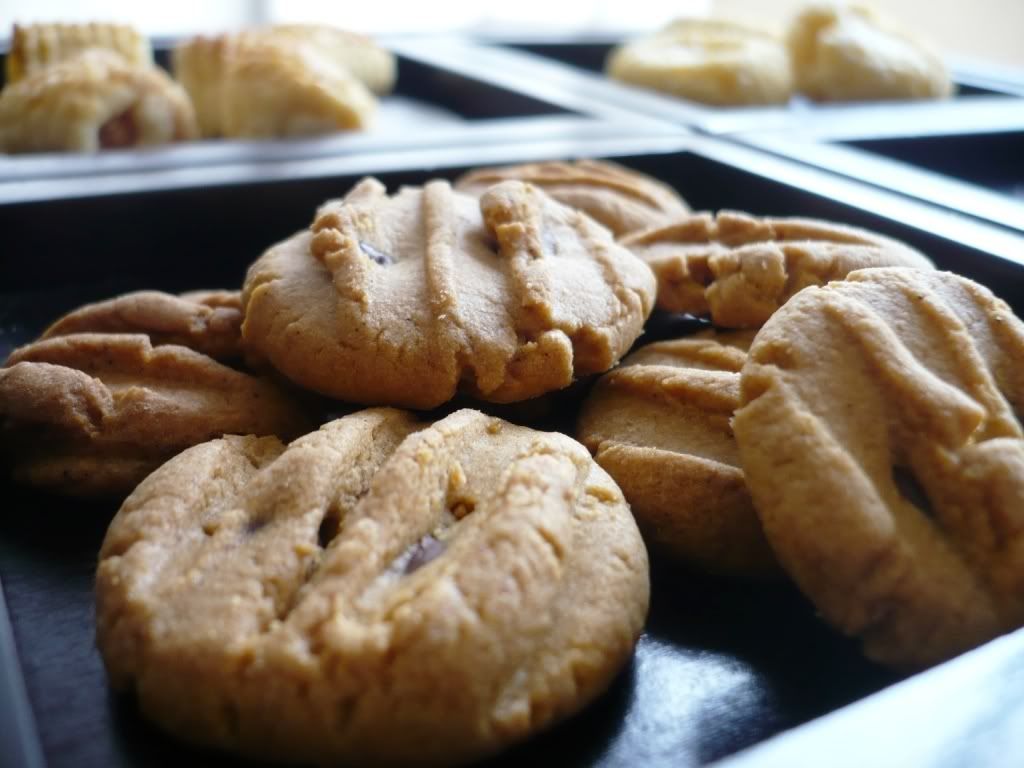 Macadamia Chocolate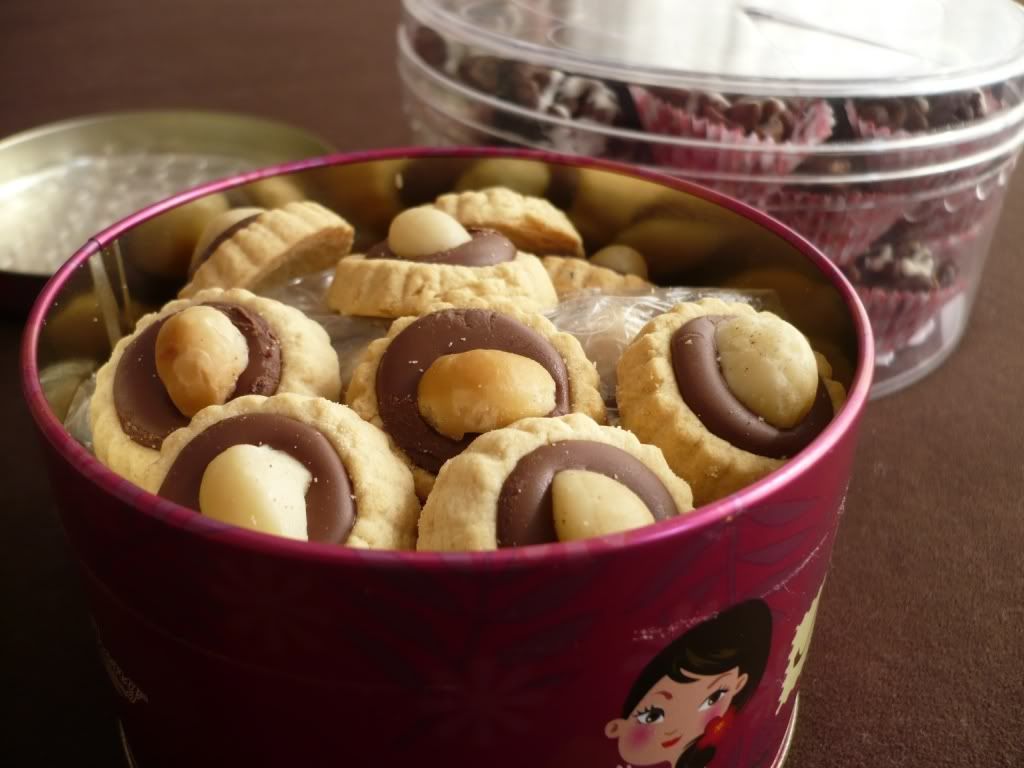 Rice Puff Chocolate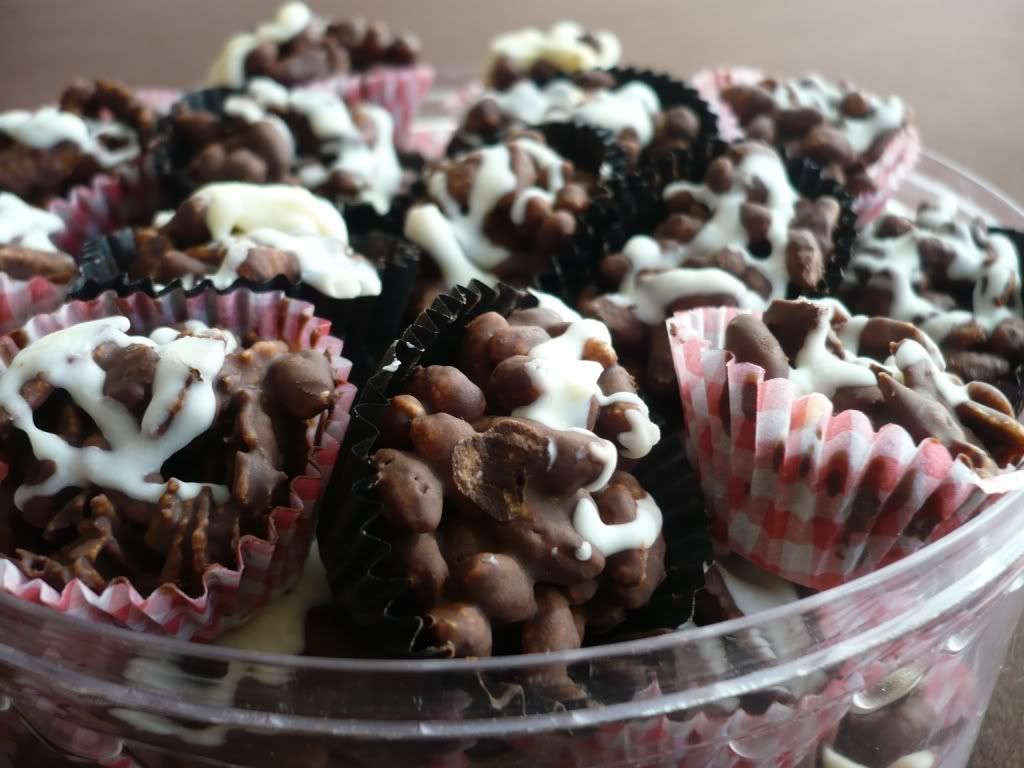 I'm still a pineapple tart freak. What about you?
At friend's place yesterday ... I took photos of these but were too full to try them.
I will, really soon.
Typical CNY cookie in Msia home.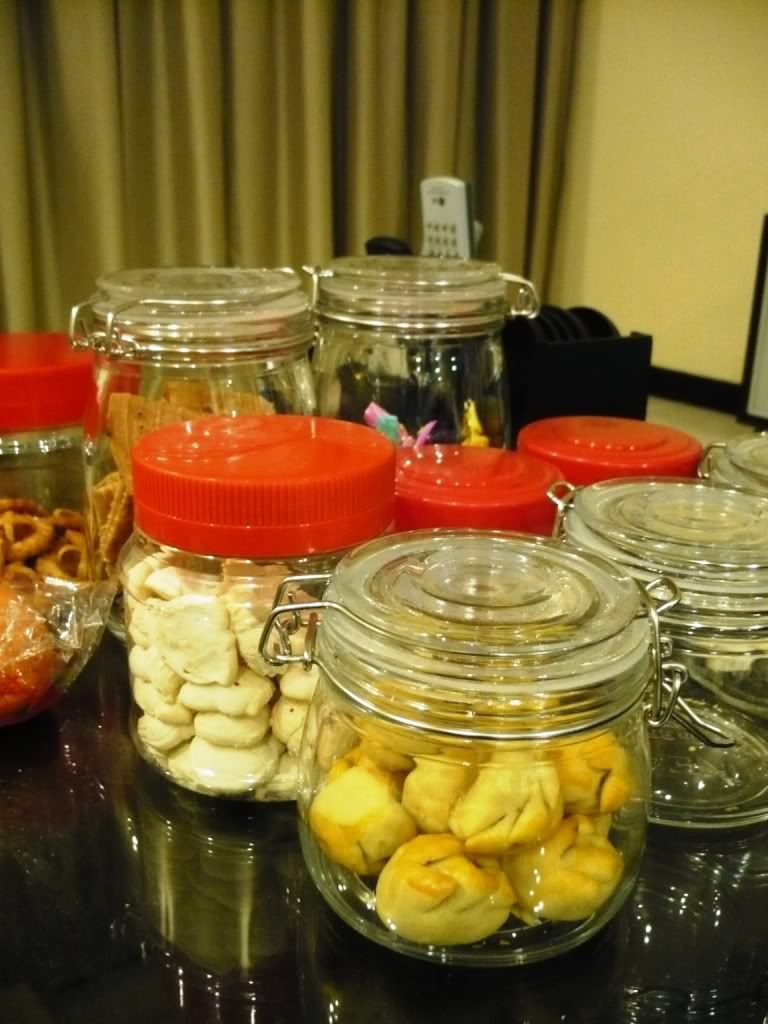 Pineapple Tart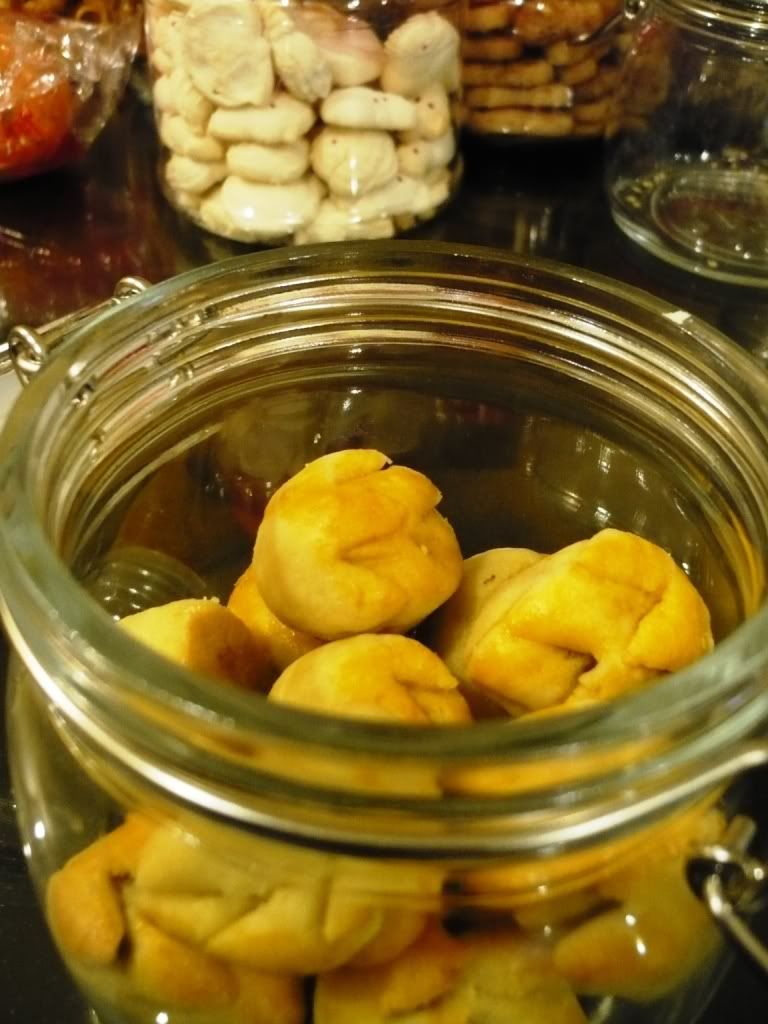 Kuih Bangkit

Portugese Style Pineapple Tart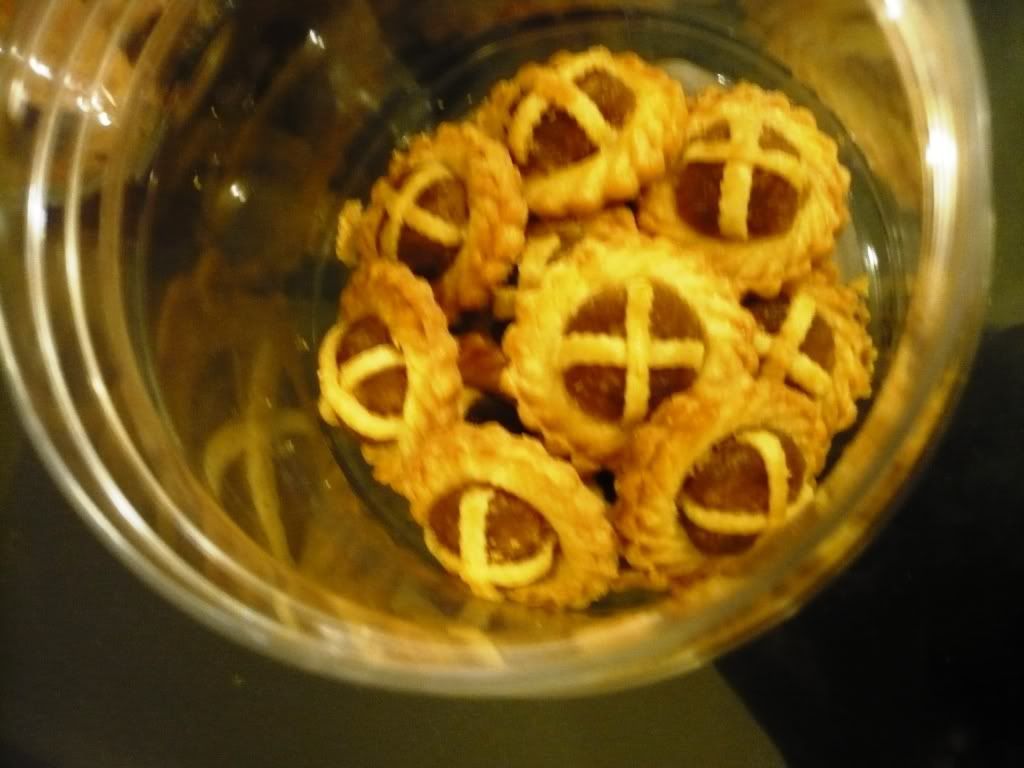 Kuih Kapit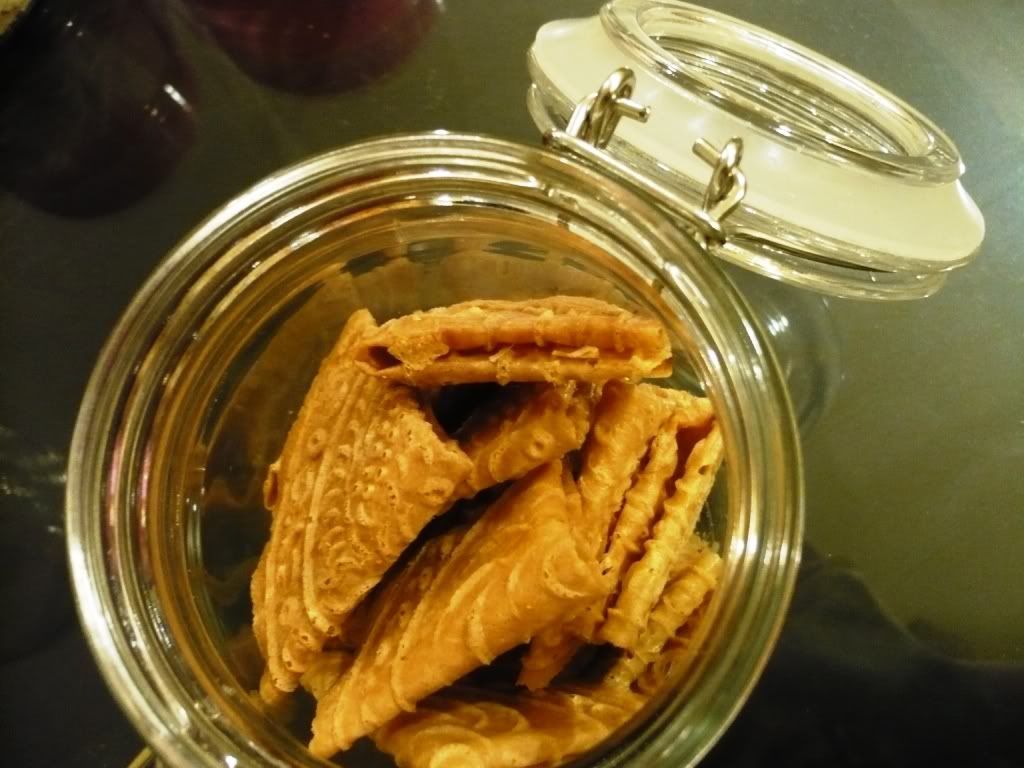 Candy and Sweets from China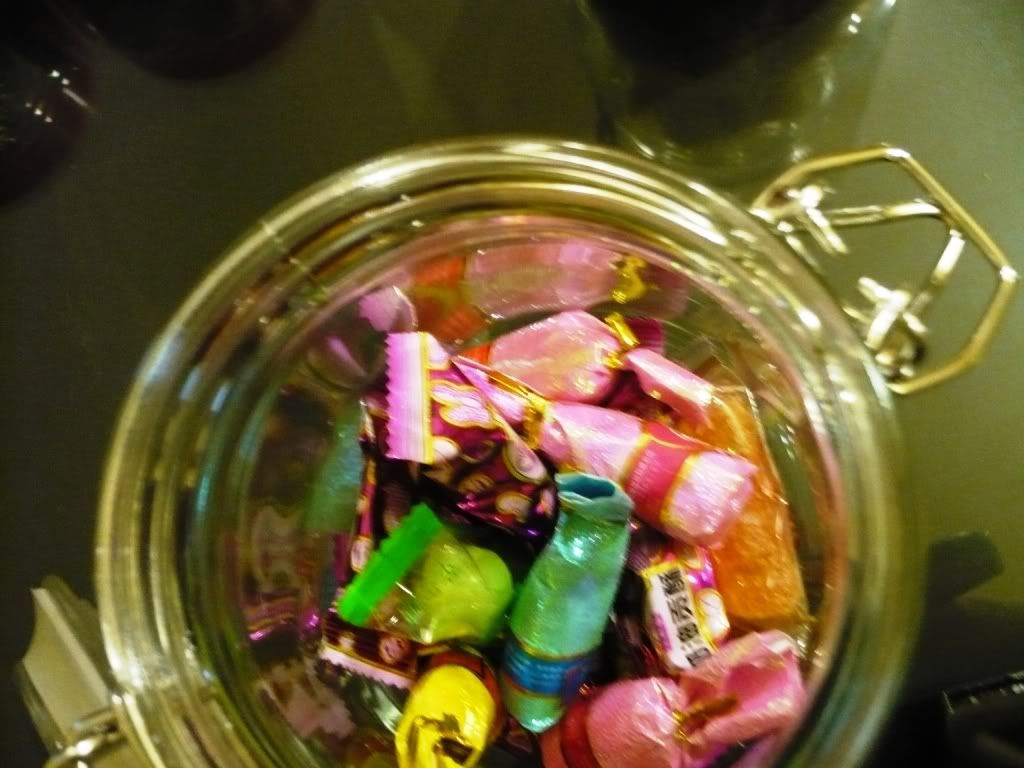 Seaweed Roll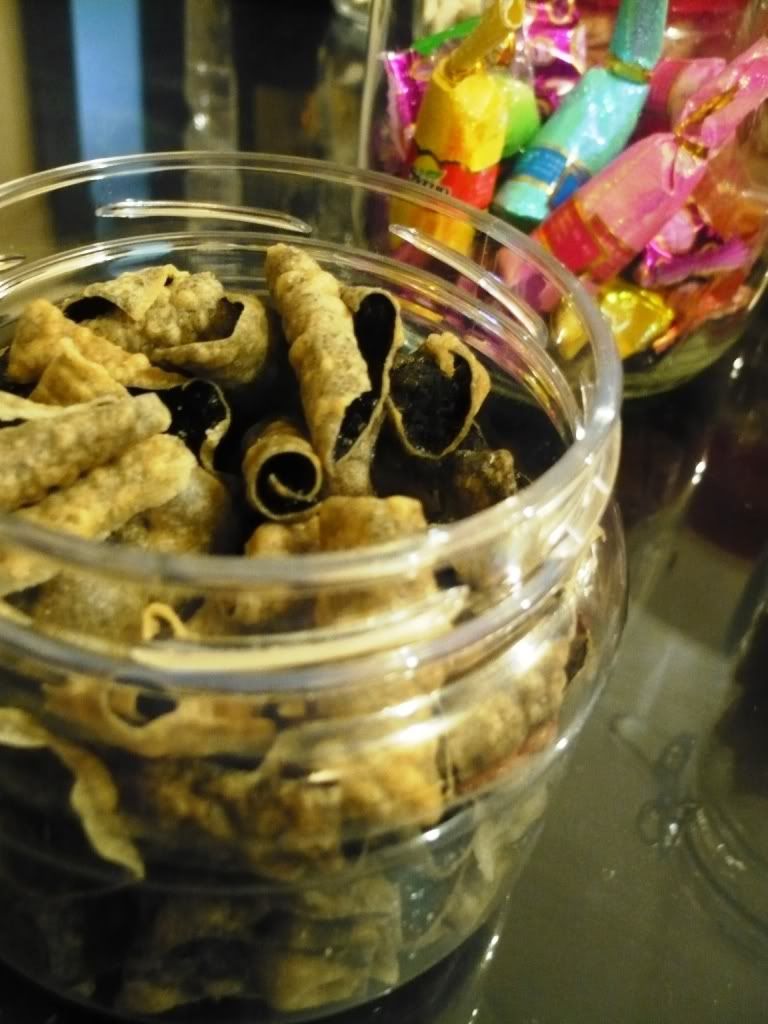 Peanut Cookie