You know what is wonderful about this place? The fact that each of us had such a huge cup of their famous yoghurt blend, alongside two slices of their yummy cheesecake after a feast in Whikeroom Billique earlier, I went home to step on my weighing scale and tadaaaa ...
My weight remained the same!!!
Now, that's worth a visit, despite the slighly above average price, doesn't it?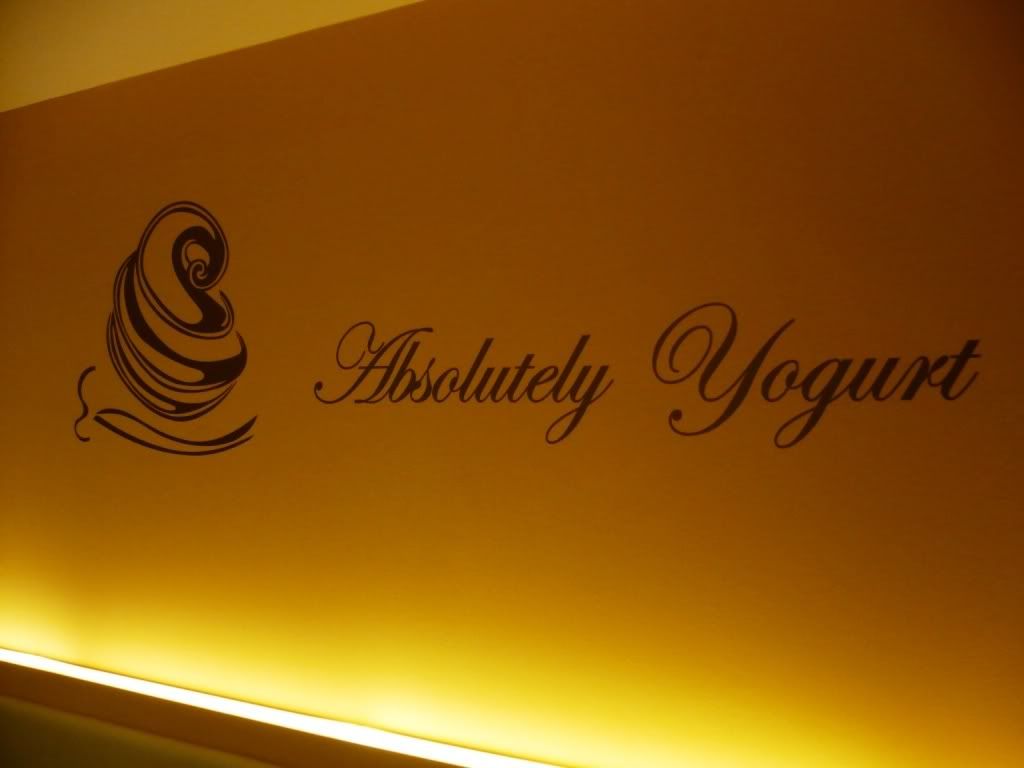 I had their
Peach Passionfruit Yoghurt Smoothies (RM11.90).
Tasted fresh, and delicious, I liked this a lot.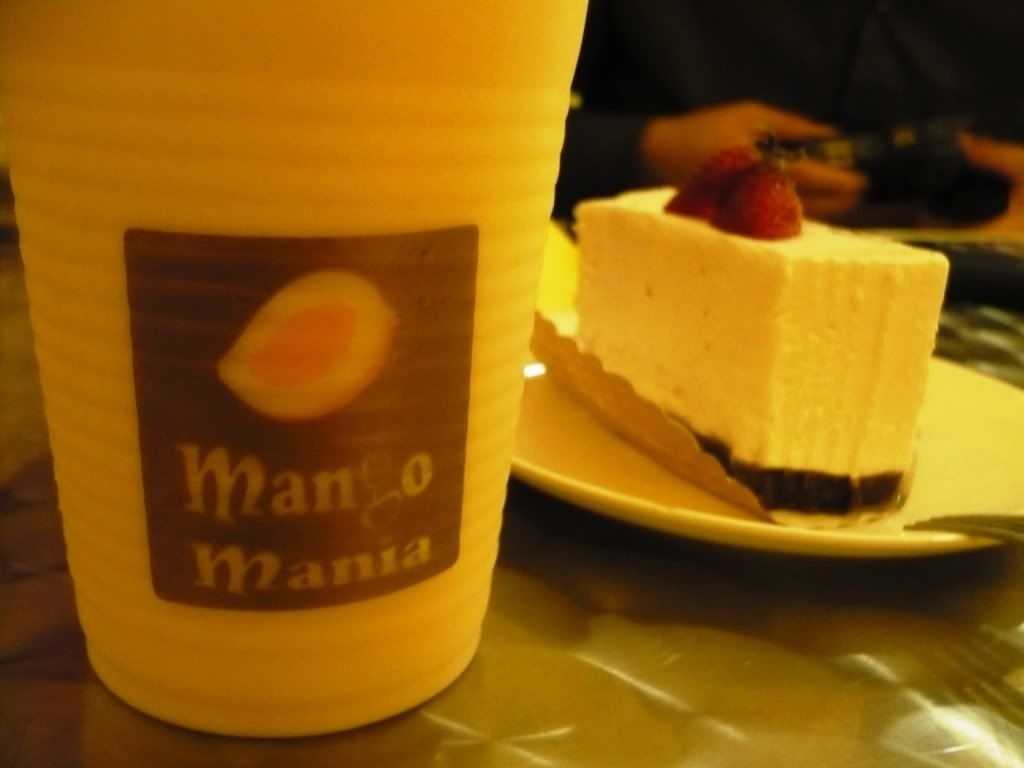 Their super miniature size
Trip Choc Cheesecake (RM7.90)
which had a marshmellow kinda texture, very interesting, creamy and light ... its quality here that counts, not quantity.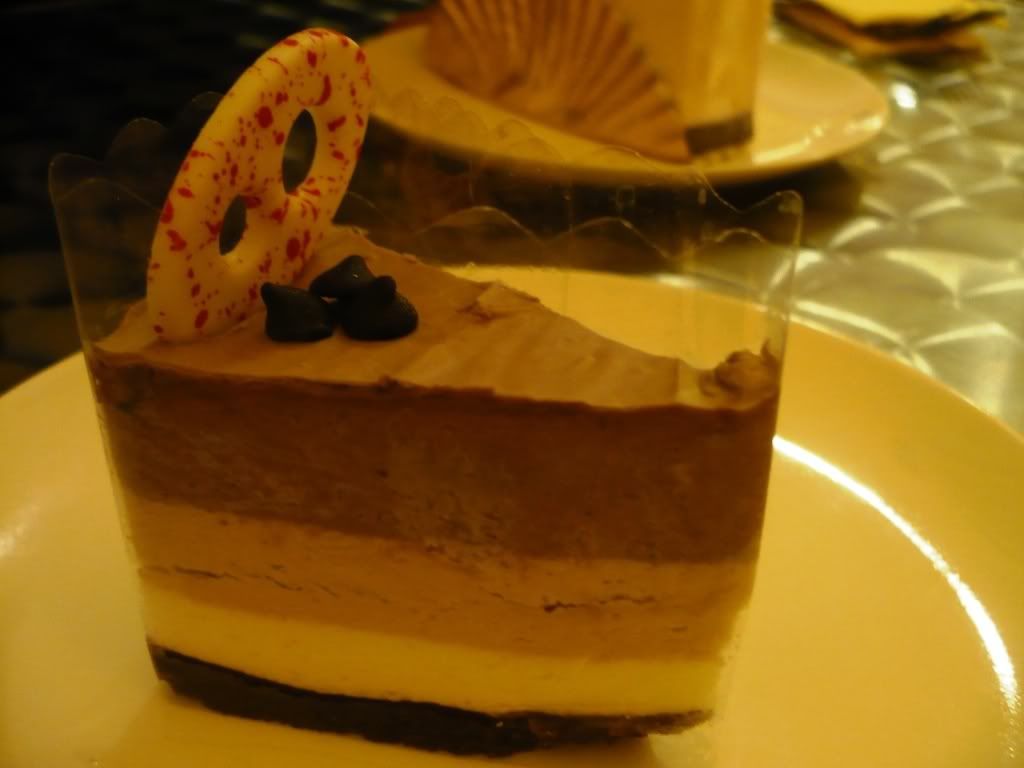 Strawberry Cheesecake (RM8.90),
with light strawberry taste. I though this was rather normal.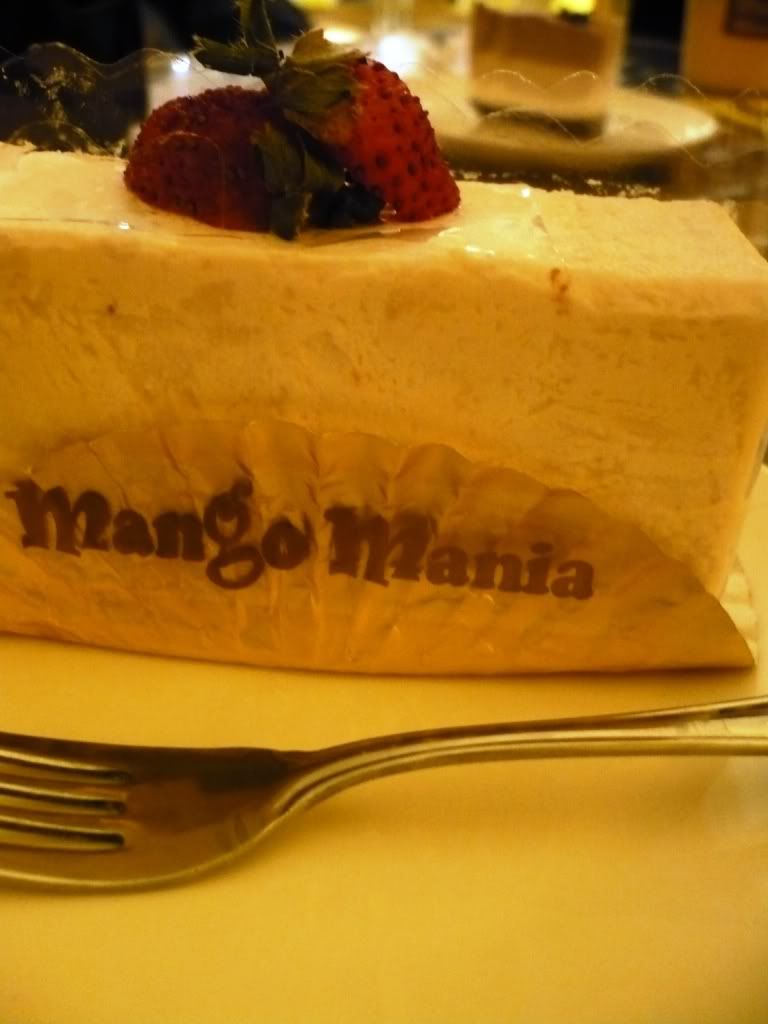 Happy occassion with happy tummy :-)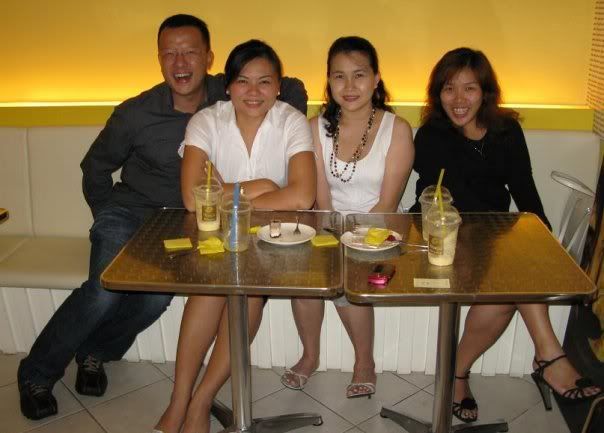 Thanks
Jule
for the wonderful threat :-)