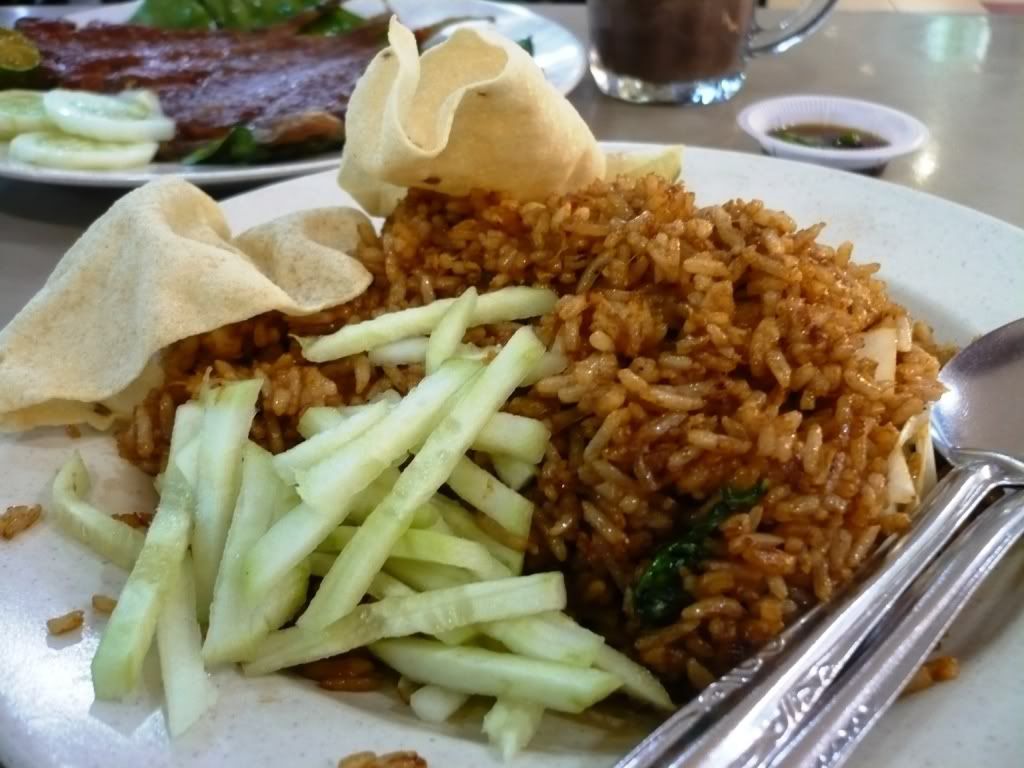 Whenever I'm out in a shopping mall, I'd try to avoid the over commercialised food in food court. There's a few exception to the case of course, after all being said for example, I think highly of KLCC and the latest Pavillion's food court. But today, I'm not blogging on either but a very hidden foodcourt in the city's biggest mall - Midvalley. But not the one located at the top floor, but instead, the one located obscurely at 2nd floor of Centre Court which at many a times, I'd passed by without ever thinking of stepping in there for it turned me off for couple of reason. It's dimly litted and, for food court standard ... the place seems to be a bit on the dirty side.
Until yesterday evening. Been a while since I had a good plate of Nasi Goreng and Grilled Fish, and I simply can't think of anywhere better to have them other than this Thai Stall located inside the food court. I made my way there promptly and made my order. The guy behind the counter told me that I had to wait for 10 minutes. It was dinner time after all, hence ... well, what is 10 minutes versus having to wait for good half hour or more in some places eh ?
Honestly, although the Nasi Goreng Jawa (RM5.50) and Ikan Pari Bakar (RM7.90) did not blew me away, it was pretty good stuff for food court standard. For once, it was flavourful and fresh, including the fish. The sambal which they splatter across the Ikan Pari were notible kicking too, especially when you squeeze in the lime. Spicy, flavourful and sourish .. I enjoyed the taste very much.
The Nasi Goreng Jawa on the other hand were tasty, but lacks any notable ingredient. Not a piece of chicken slice were insight. Only a few strands of vegetable, hence I find it quite pricey.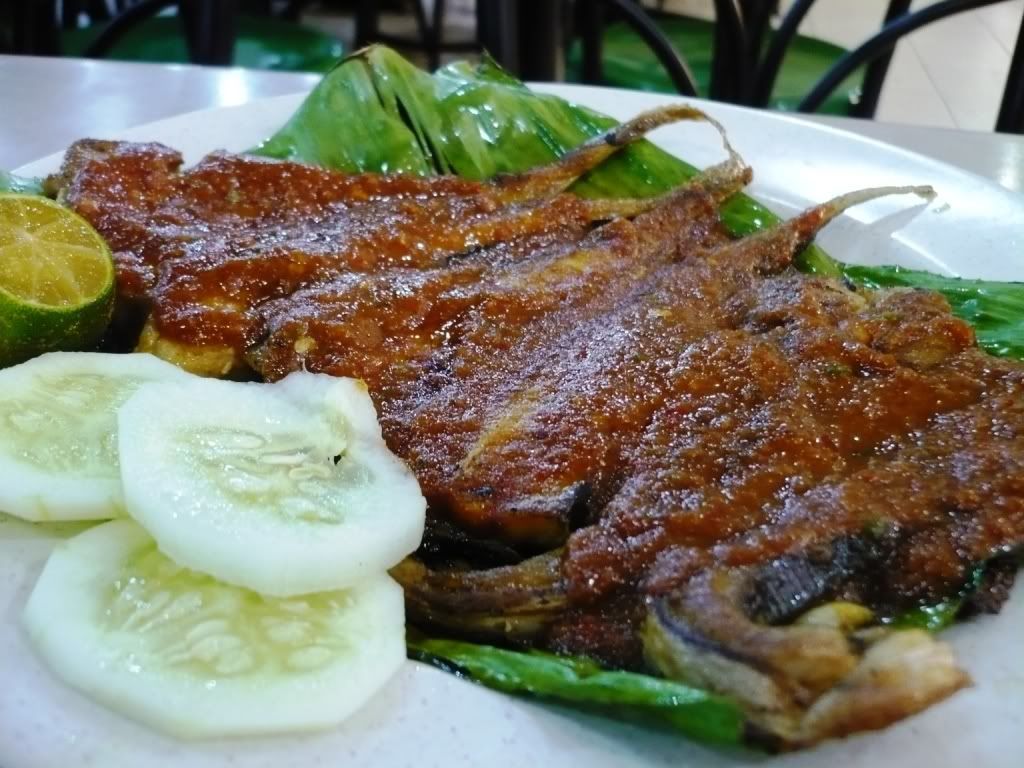 After dinner, made my way home. Would love to continue feasting my eyes in the shopping mall but had to rush back home for an emergency. Mum's not well.