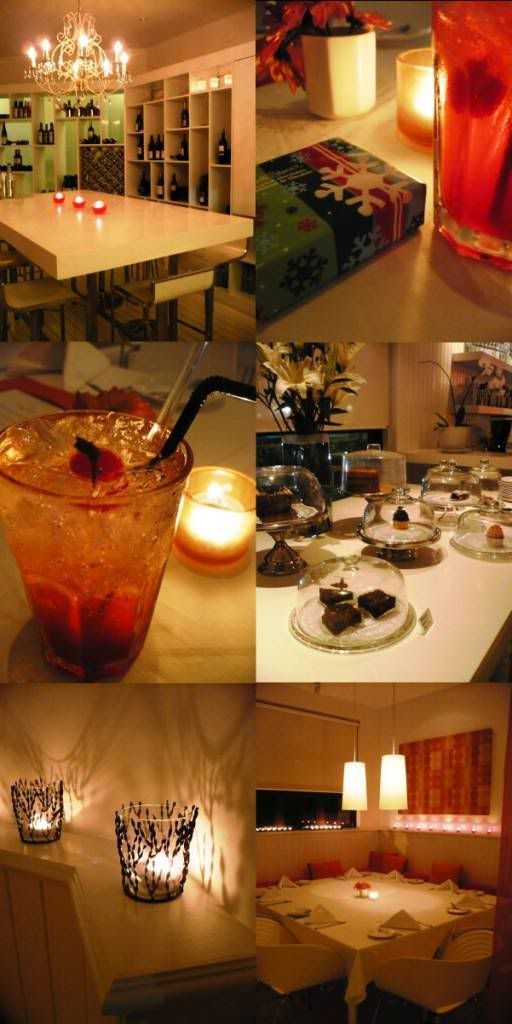 Ah! Am so lazy to blog these days. The weather bothered me and, there seems to be so much going on too that, whenever I sit infront of the PC ... I'm no longer as inspired as I was. Please bear with me yeah ...
Last night, me and my group of girlfriends threw a welcome back dinner for Elaine and her son Christian. She's the one I bunked with when me and sis visited Hongkong few months ago, and I still remember all the preparation she went through to host us in her place. Four of us (the oysterettes I mean) got together for dinner in Bijou, Mont Kiara. We can't think of anywhere more appropriate for a kid's friendly place with ample car park space.
As I remembered it, Bijou looked as chic and understated as ever.
Elaine gave each of us a box of Russel Stover chocolates she bought back from Whistler, Vancouver. Thanks Elaine. I'm saving it for rainy days. And ooohhh ... I'm expecting Thornton's in a few days time too! Weeeeee ....

Anyway, back to dinner ... we yakked, yakked and yakked non-stop the moment we met up. Nothing beats meeting up with childhood friends which you'd known for donkey years. No need warming up, but just ... shoot and pour, hehe.
I had a glass of their
Blood Orange Soda
. It tasted nothing like an orange. Strange but I liked it a lot.
Some
Chicken Liver Pates on Toasted Bread
for sharing too. Smooth and creamy but, must remember to go easy with it.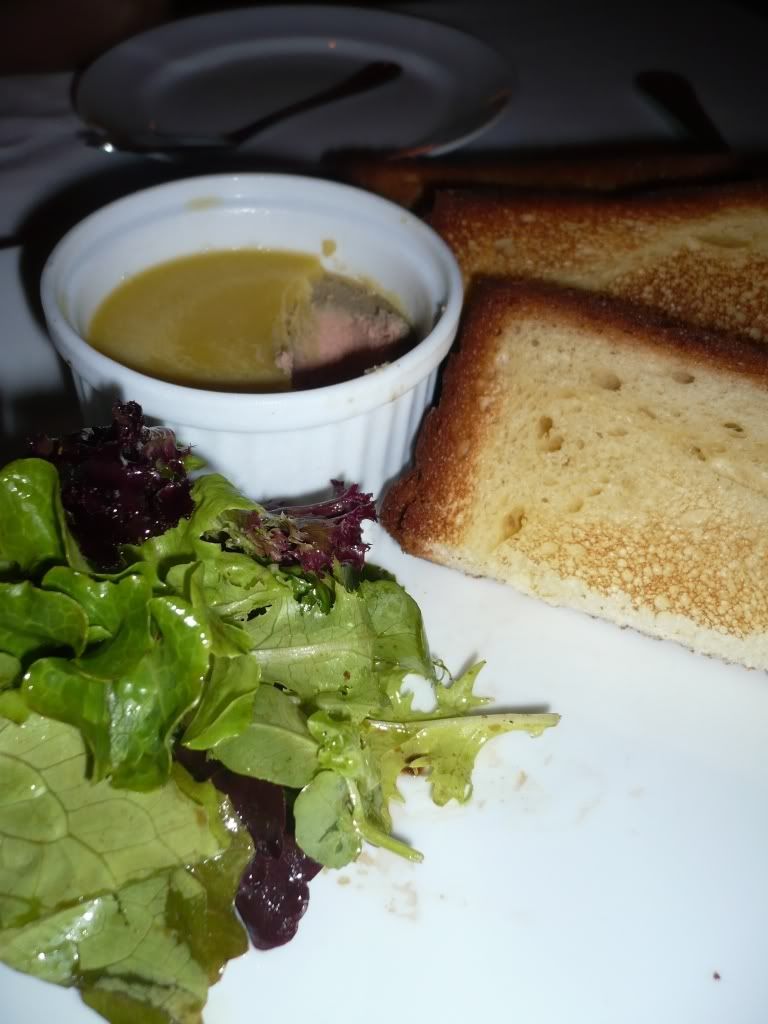 While the girls had fish and lamb, I opted for their
Caramalised Duck Breast with Sautee Sweet Potato, Wilted Spinach, Orange Cardamon Reduction (RM36).
I enjoyed my tender, odour-free duck breast, with all its complimenting side. It would be great if they were more generous with their sauce.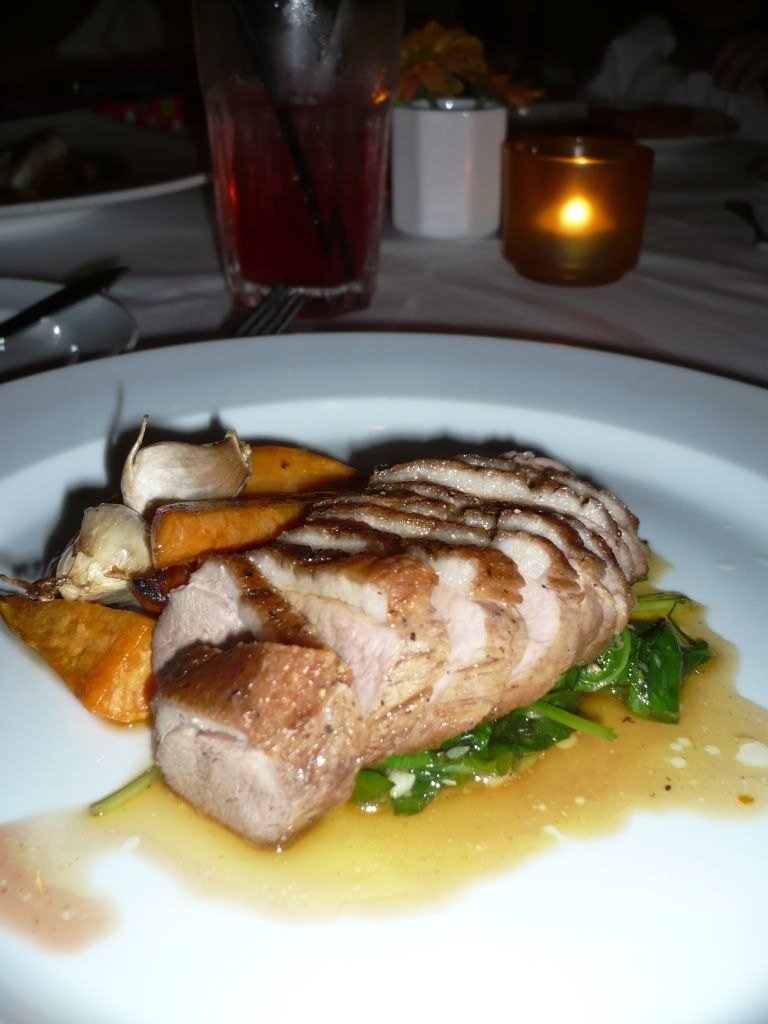 We ordered two desserts for sharing.
Summer Berries Crumble
, with a tad harder than usual crumble ... not quite to my taste as the berries were all pretty sour.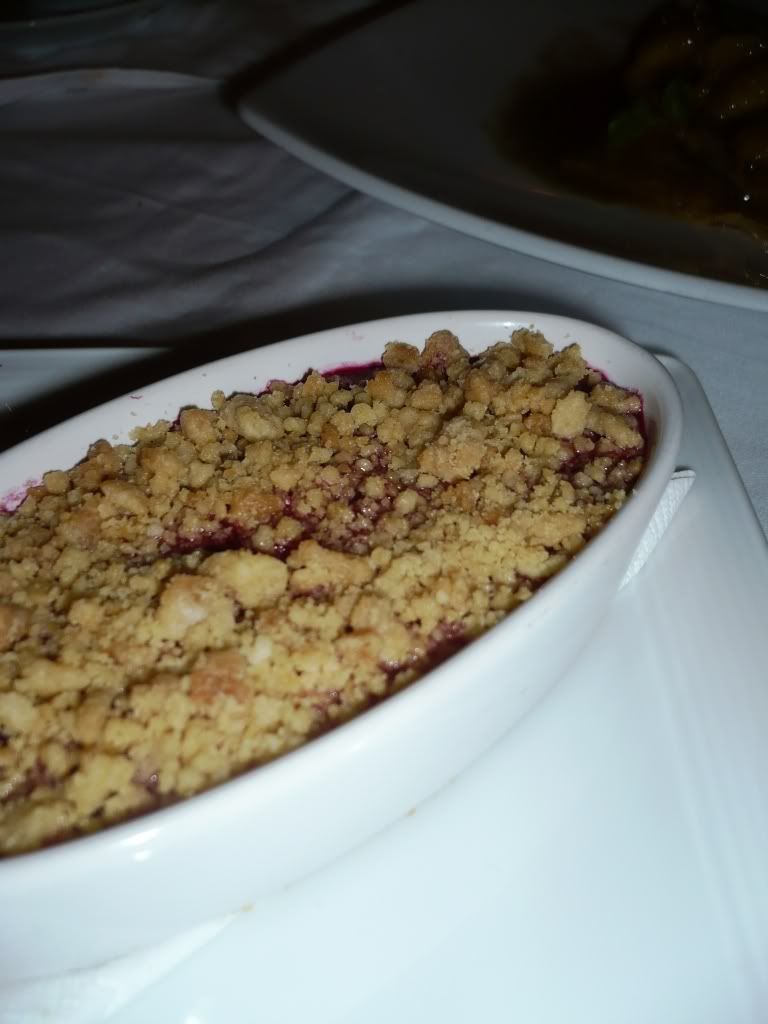 It came with a scoop of
Haagen Daz rasberry ice cream
, which needless to say hit home-run with us girls but not quite
enough
to accompany the crumble.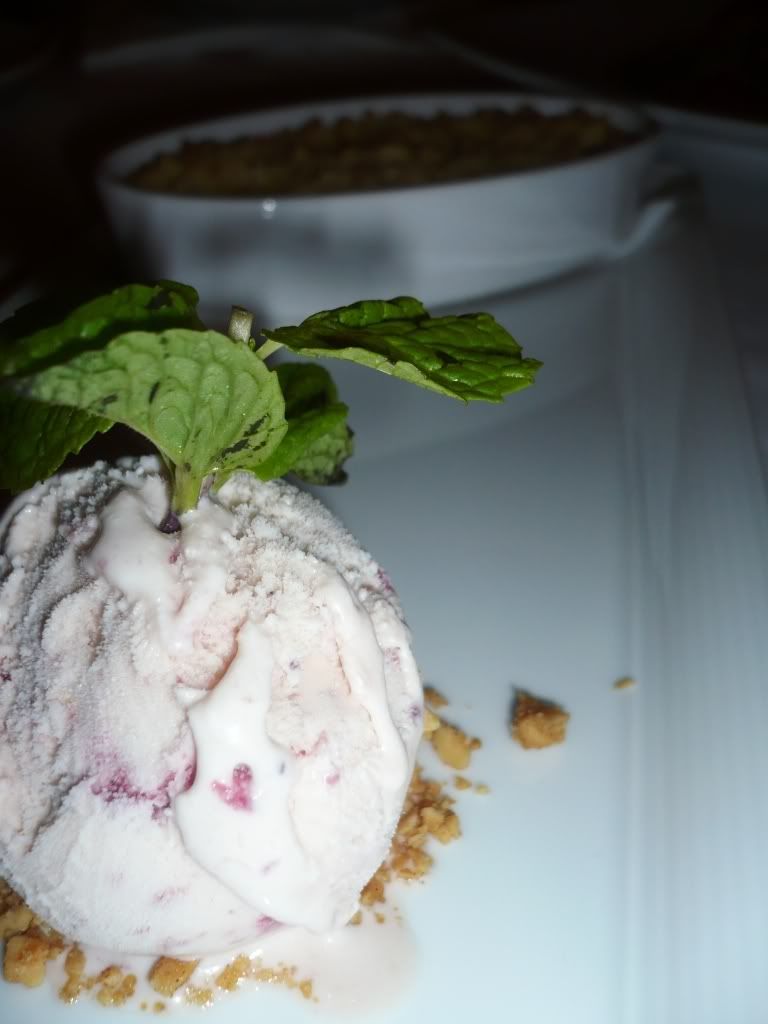 Seen here, Bijou's concoction of
Crepe Suzette
minus the liquor but with extra banana slices to fill one up. Though the sauces were nothing spectacular albeit too sweet for my tastebud, I liked the texture of the crepe which was soft.
My messy plate.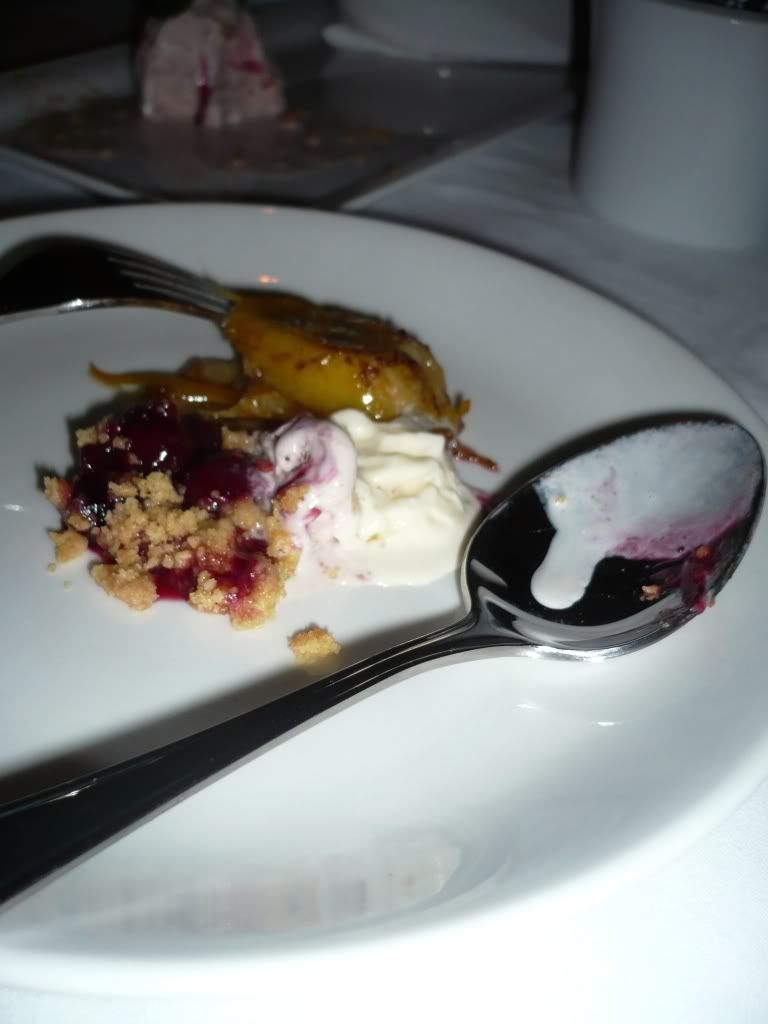 We stayed on till pretty late though we had earlier agreed to keep it light and breezy. Well, when girls get together, it surely is a hard thing to do!
Special thanks to Hon for treating us dinner :-) Hope you get a chance to go Dune Bashing in Dubai!
p.s. Hooray for us - we raised
$91,188.00
in December's Menu for Hope!!! Thanks to each and every one of you who helped make it success, and congratulations to Anne Taylor, lucky winner of the Organic Risotto Pack, Valrhona Cocoa Powder and Vanilla Pod Pack!