Lunch today was at this Kopitiam called Pak Li in Kota Damansara.
Though there were several Kopitiam joint sprouting within this vicinity, I opted for Pak Li Kopitiam after spotting a "Jalan Jalan Cari Makan" tag infront of the shop. It's endorse by some well known TV program, hence it had to be good somehow isn't it ?
This was what I had. For drinks, I had a glass of
Cappucino Coffee (RM3.80).
If you like your coffee bitter, with no cappucino taste, well .. this is the coffee for you. I do wonder why they call this Cappucino coffee though.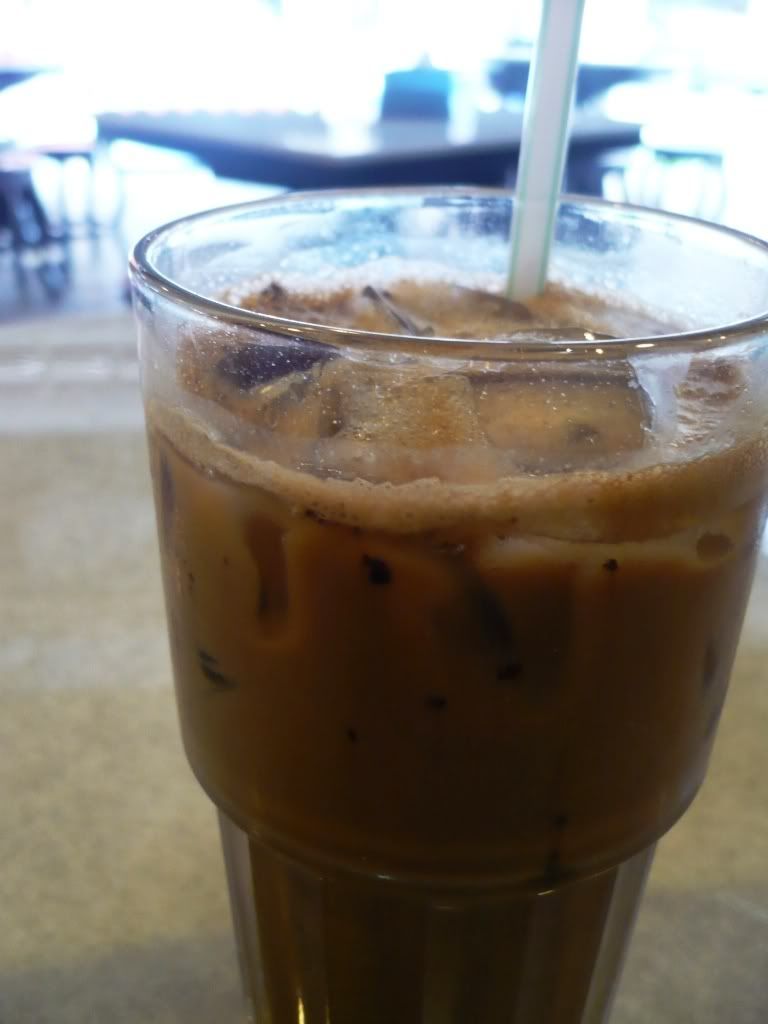 Their
Katong Laksa (RM4.80)
is one of their best seller. I for one, have not tried any Katong Laksa before to make a fare comparison but in layman's term, its sorta like the sourish version of Curry Laksa with thick coconut milk.
The shrimps that came with it were small, fresh and soft. The other thing different with this laksa were, they serve them with boiled eggs as garnishing.
It was pretty good. And for the price, really filling stuff.