Lunch was at Manhattan Market yesterday. The weather was extremely hot, therefor a fully charged aircond was such a relieve for me. Since it was only sharp twelve as I enter, I get the luxury of choosing the best seat in the house. The place was spacious and done up nicely in dark mahogany look-alike wood with posters and memorabilla of fishing community in Manhattan.
I started off with a bowl of
Seafood Chowder (RM7.90).
Taste was good but the portion was miserable. Thankfully, the seafood within were substantial in size, but I'll never have enough of seafood soup. My ultimate favourite!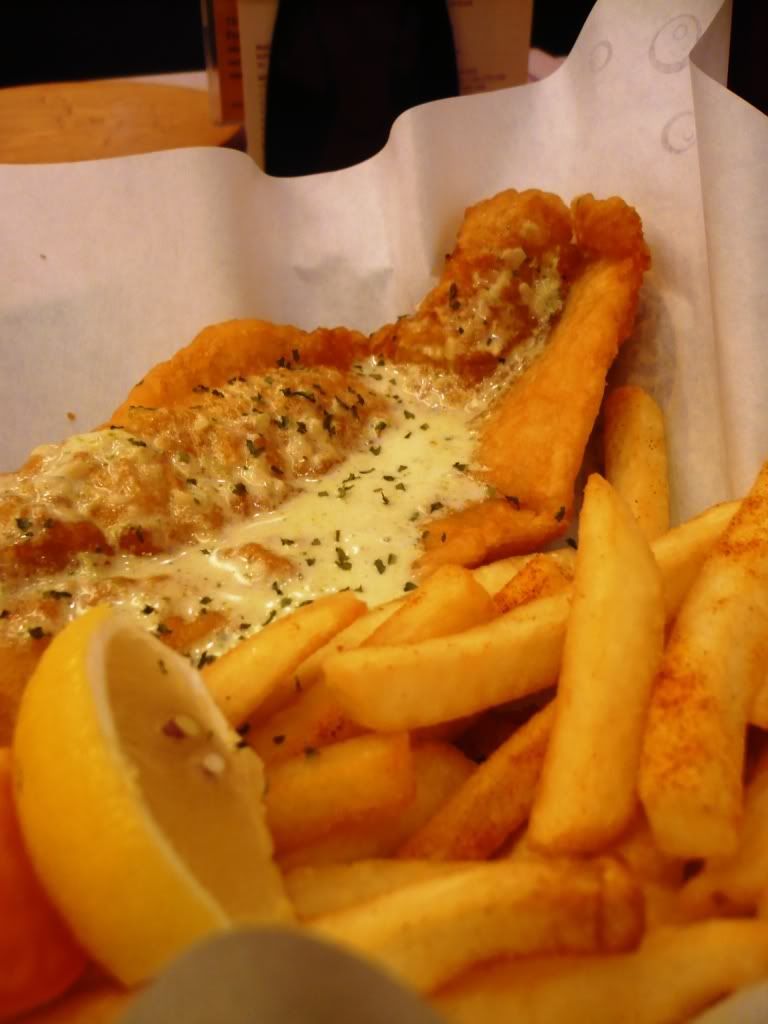 I don't know about you but I'm a hugeeeee fish fan. I like my fish simple and preferably steamed but if I do not have a choice over that, my second favourite is with a good batter ala Fish & Chips style. The thing about fish and chips is that, the batter must be light, airy and fish in chunky size. I've had my fair share of dissapointment but in all honestly, Manhattan's version is, shall I say ... is really not too bad.
The thing I like about their version is that, they simply did a great job with the Dory fish within. It was fresh, and the batter were light but although not fluffy enough, I can expect much for the price I'm paying, can I? The light the mayo sauce that comes with it too.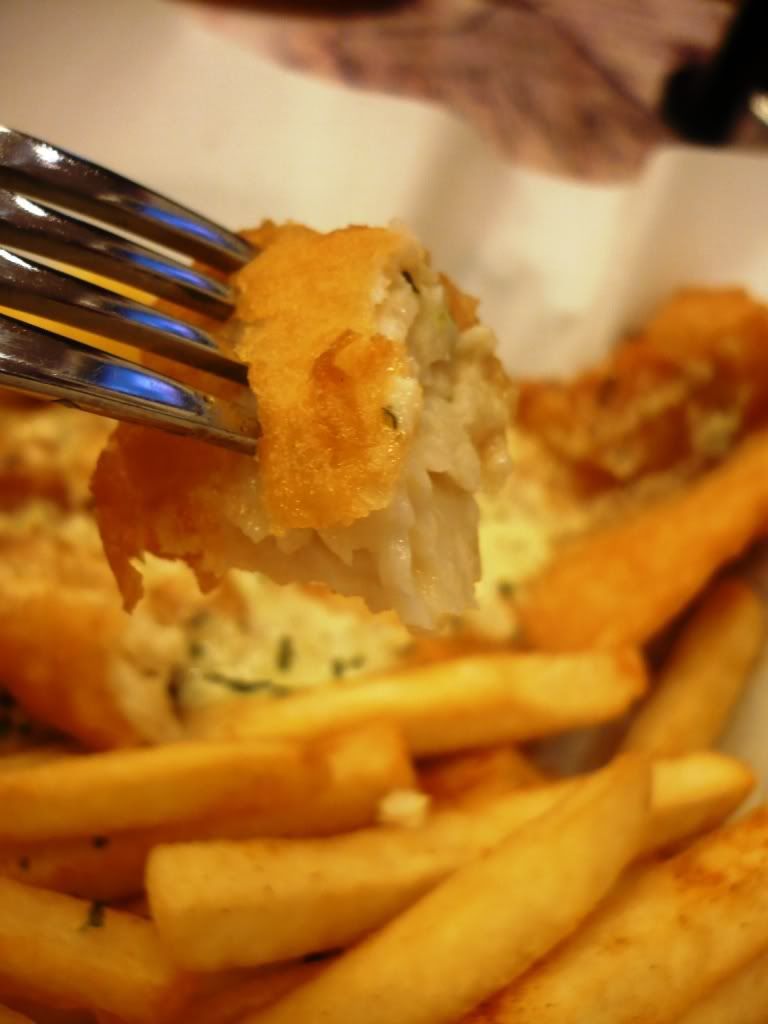 For the price of
RM16.90 inclusive of refillable drink
, its not too bad place to go for lunch.