My shortest post ever, sorry guys .. am having bad tummy cramp, need to lie down soon and yet, wanna finish this first. Seen here, my lunch yesterday at Vietnam Kitchen after my visit to Times Warehouse Sale.
My bowl of
Vietnamese Ham Noodle Soup (RM8.90),
lovely as it was hot and flavourful with silky smooth rice noodle. The ham were delicious too.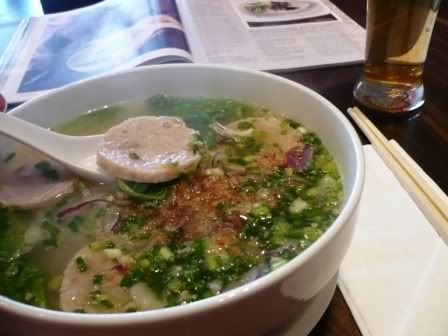 I've ordered their
Caramel Creme Pudding (RM4.90)
several times before, though not as smooth and soft as many places, I go for them as for the pure reason of its Caramel flavour. Love it!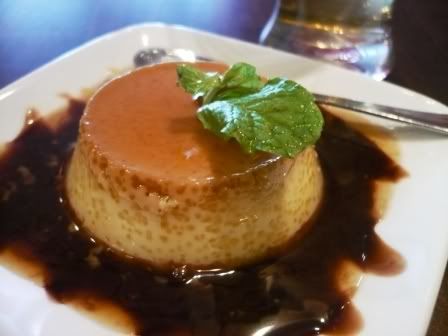 There you go, have a good weekend everyone .. hope my tummy pain go away soon. Tomorrow, I will be cooking some yummy stuff so remember to tune in to my cooking, baking, travelling and many other stuff blog
here
. See ya!