Dear readers and friends,

I'd like to draw to your attention on this very special campaign I'm participating in. It is my first, and definately not the last, it combines two important aspects of my life which are, my love for food and giving.

I guess many of you can relate to my obsession with food, otherwise we won't be blogging about it eh *big grin*
If we track back a little to yesteryears, food were merely to fill ones stomach and the choices were limited. We don't have that many international restaurants sprouting around big cities, nor was there a McDonalds in every block.
Back then, whenever there's a celebration within my family member, the only choice we had were KFC. Yup. KFC was the only foreign food institution then, and I would pester my dad to buy me those plastic toys that comes with the barrel or bucket we order. Everything would be polished clean, right up to the bones. But what follows were even better. Me and my brother would go around showing-off to the WHOLE WORLD our new toy, what it can do and what we CAN do with it. It was simply the happiest moment in my life!
Look at what we have today. We have almost everything, from french, japanese, italian, spanish, mexican to god knows what else. Not only that, many food enthusiast are travelling far and wide to certain destination too, just to go sample certain specialty known to that region. Some (ahem) likes to explore in the kitchen department to rub their ego further. And mind you, it may cost you a lot more to cook than to eat out sometimes. Another indulgence that many food bloggers share is forking out a bomb for special occassion. It is a MUST, otherwise, some parties WILL get upset and it may not be the party getting the treat!
I was raised the typical chinese way hence food is an important component of our culture. Though I may not be aware of how hard my parents worked to put food on the table when I was a child, I'm aware that irregardless, three homely meal's always on the table everyday. Sometimes, I would request for Sambal Petai. Othertime, I would crave for my mum's Assam Fish and when I don't get them, I would sulk whole day or scream from the top of my lungs! There's been sad episode where I end up being caned by her too (no joke). Yup, I call this food related abuse.
But have we given a thought to those whom does not even have the means and energy to tell you they are hungry and are way less fortunate than us? Those that are cut-off from food supply for many reasons and are waiting and hoping every single day, hours, minutes for miracle to happen? Those that do not have a choice to choose but merely, partake in whatever that's portioned to them?
This year, Menu for Hope runs from Dec 10 - Dec 21 and aims to collect as much money from bidders (meaning you) via Menu for Hope raffle ticket purchase. In doing so, you will be able to bid for any item/s you like and the raffle ticket starts as low as USD$10 only! At the end of the two-week campaign, all money collected will go to the UN World Food Programme and ultimately to kick off a school lunch program in Lesotho, Africa.
I hope we all can and will start today by participating in this Menu for Hope 4 campaign. It is just a small fraction of what you pay for a meal outside so COME ON! Eat one less extravagant meal and imagine what it can do to change a child's life! That someone cared enough for them.
All for a good cause and that's not all, the prizes are fabulous! So please, please, please, pleaseeee ... spare a though for the ones whom needs to be feed and join us to make this change.
For this year, I'm sponsoring the following. I will be shipping this to whichever location UPS could reach so, please bid for mineeee *biggg grin*
PRIZE CODE : AP20
The prizes are worth AU$80 or approximate RM200 and if you're like me, whom loves cooking and baking, its versatile enough for many adventures in your kitchen. Here are my items.
A box of 250 grams Valrhona Cocoa Powder (55%)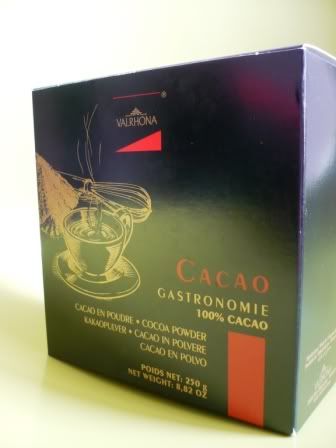 A pack of 200 grams Organic Porcini Risotto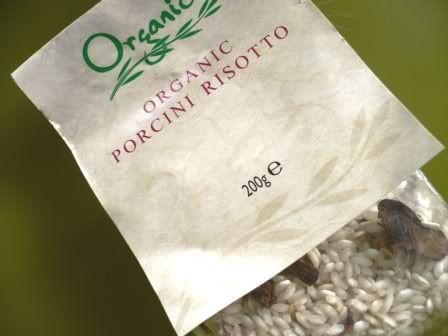 And lastly, one dozen Vanilla Pod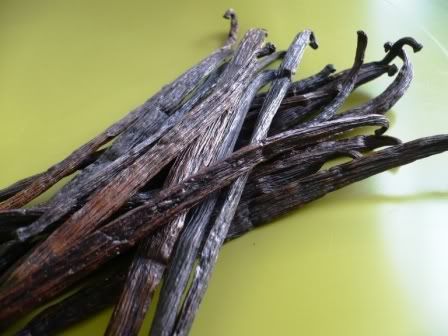 To have an idea of what other prizes are available for the Asia Pacific region, please visit Grab Your Fork , otherwise do pay Chez Pim's a visit for an International Round-Up on all the prizes.
If you are new to Menu for Hope, you can refer to the information here.
Here's what you need to do once you are ready to bid for the prizes.
Go to the donation page at http://www.firstgiving.com/menuforhope4
Make a donation:

each US$10 will give you one raffle ticket toward a prize of your choice

. In the 'Personal Message' section in the donation form, please specify which prize or prizes you'd like, using the prize-code and detailing the number of tickets per prize you'd like to purchase. For example, a donation of US$50 can be 2 tickets for AP01 and 3 for AP02
For US donors, if your company has agreed to match your charity donation, please remember to tick the box and fill in the information so we may claim the corporate match.
Please make sure you tick the box to allow us to see your email address so we may contact you if you win. Your email address will not be shared with anyone.
Winners will be announced on Chez Pim in mid-January 2008.
Here, I would like to thank Menu of Hope's program owner Chez Pim (keep up the good work!), the ambassador of Menu of Hope for AP region (thanks Helen for guiding me) and BBO, whom gave me Helen's contact to kick this off.

All the best to you bidders and thank you for joining.