Well ... if you've just hopped over from
ImbiNItchy
blog, you'd notice that I've cooked and eaten a fair bit today and here, more food ?!!!
This was the reason why I kept on harping on the moderation issue. The tomyum spagetti weren't suppose to be there, but somehow it did.
Look at all the items here. There's so much food isn't it ? But before you jumping into conclusion that I'm such a glutton (which I dare not deny), the truth is, some of the items are for my Christmas lunch in the office tomorrow. The fried mince pie at the background are for the party, where else the fruit cake resting nicely on the cake stand, well that .. I gave part of them away to my parent's friend.
Well .. now that all is clear, let's get to the review on each of the item, shall we ?
Stollen (from Kings Confectionary)
Densed, slightly sweet with raisins and mixed peel ... bearmaid said that Stollen originated from Germany and there's many variation available, depending on which region one's from. Whatever the region, I've tasted the best breads in Germany and I have no doubt that whatever variety the region concocts up will be equally as good. But this Stollen, were mediocre like a normal raisin bread. The only thing different is, its shape.
Fried Minced Pie (Tesco)

This must be my favourite treat for this Christmas. I loveeeeeed the light, crusty pasty very much. Reminded me of those I've tried in UK, infact it tasted better than those I bought from Sainsbury. Though not original in recipe, whereby minced lamb forms part of the ingredient, I'm glad that the raisins and mixed peel inside weren't too sweet. Lovely.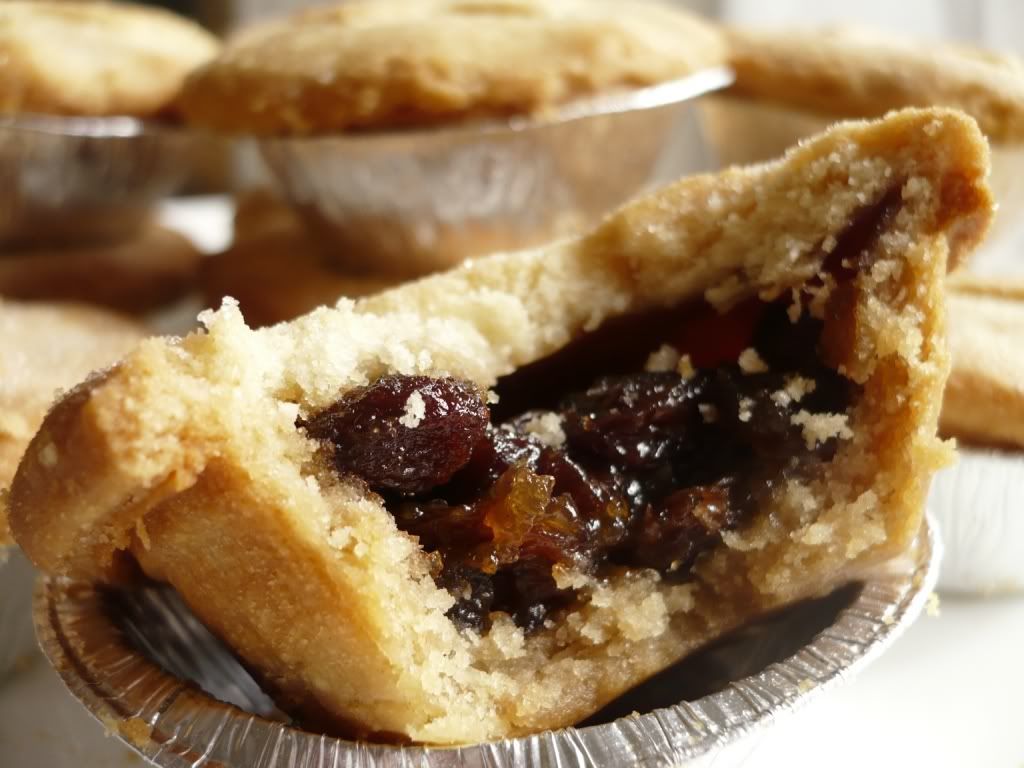 Fruit Cake (Tesco)
What is Christmas without a fruitcake? Alright, I must confess that I'm not such a fan of fruitcake actually. I never understood what the fuss is all about. We get them as a souvenir when we attend chinese wedding dinner here, no? Therefor, apart for having it because of tradition, I'm still fairly unimpressed by it. But next year, I promise you that I will bake one fabulous fruitcake like no other. The recipe's already at hand and I'd discovered it, just a few days later otherwise I would have attempted it today. Next year yeah, next year ...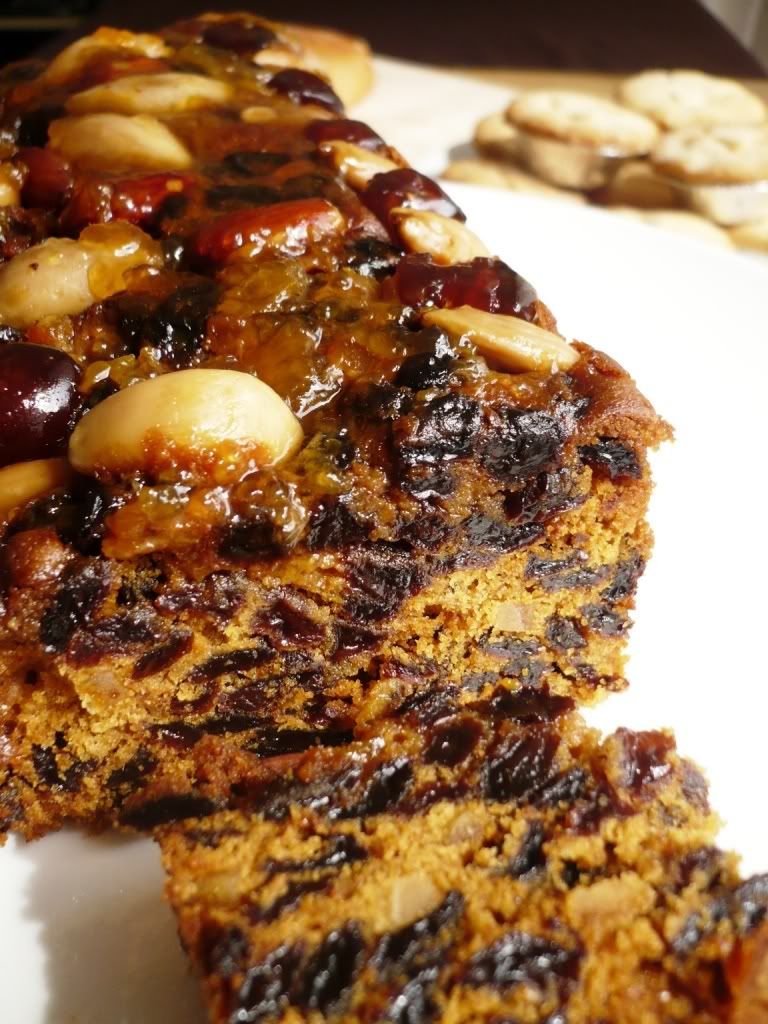 Ham (Euro Deli)

Last but not least, a few slices of obligatory ham. Came highly recommended, but a bit pricey were these yummy cut inspired by / or from France (not sure). The meat were gorgeously soft, smokey and lightly flavoured with herbs. I love the fatty bit at the edges too. It was so good that I finished all 100 grams of it in a day. That is like, 8-9 slices!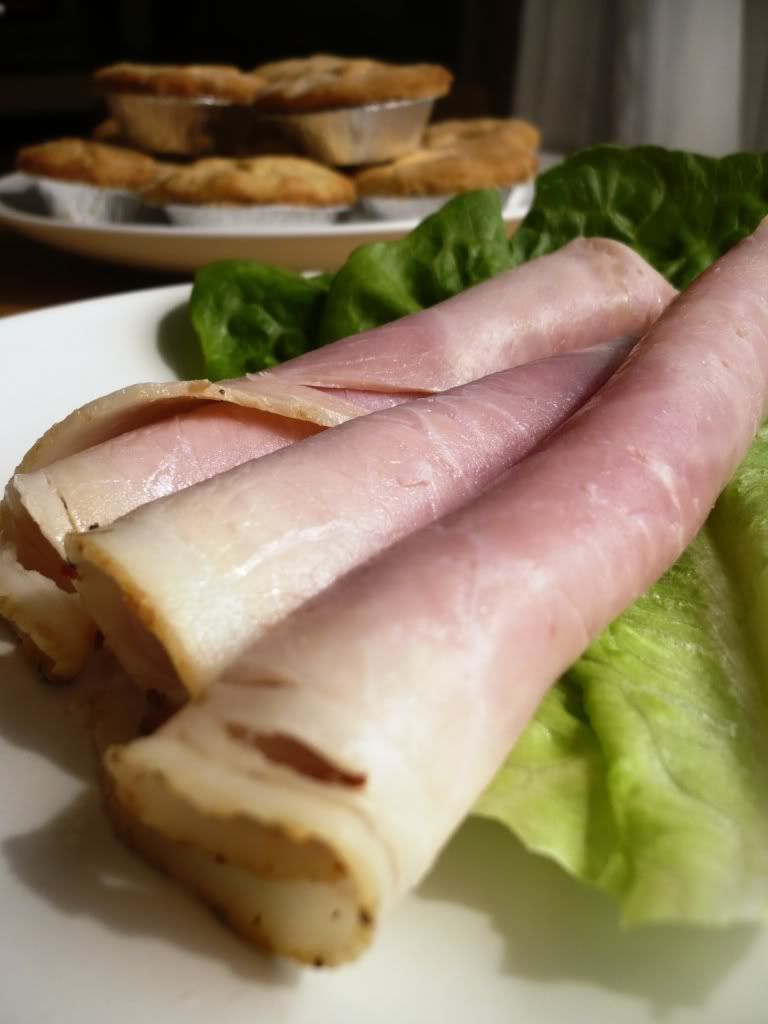 So here's my feasting session on Christmas day, apart from my cooking session which I'd blogged about in
ImbiNItchy
. What about you?