Year end to me, is the busiest period ever.
Not only in work front where retail consumer industry roll out more A&P program to coincide with all the back to back festive celebration, it is also a period where I plan what to do on Christmas, Chinese New Year, spring clean room and home, celebrate birthday of my nieces, catching up with relative, ex-colleagues, friends and many more. No doubt it is more stressful than usual, as I'd like all to be done to perfection, otherwise, why start at all.
It was a happy occassion of catching up with an ex-subordinate J, someone I use to work with many, many years ago. I am one of the few privilege lot to have much luck in getting, not only a capable subordinate, but a subordinate that I get along so well, it felt like we are long lost sisters. Perhaps it made a difference that she's from the northen state of Malaysia, and my parents are from there too. Hence, the connection. Whatever the reason, sitting down for a meal, and catching up like old time sure does bring back lots of good memory.
Our chosen spot for lunch were The Straits Cafe, Centrepoint. They serve Penang or Chinese Straits food, which both of us love.
For appetiser, I had a portion of
Chicken Feet Salad (RM6.90)
, of sweetish, sourish and spicy sauce in thai style mixture, this salad gets my vote for its sheer flavour and freshness of the chicken feet - served without bone (plus point). It was springy, and I simply love it.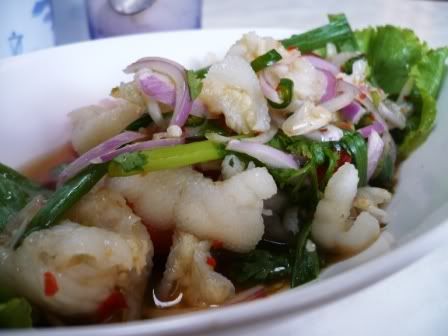 This must be one of the better
Mee Siam (RM7.90)
I've tried. I loved it as it was not the dry kind, though not as distinct as the Penang style Mee Siam where its very fragrant, their version is mellow and yet, satisfying with a hint of tangy, and spicy sauce. Nice.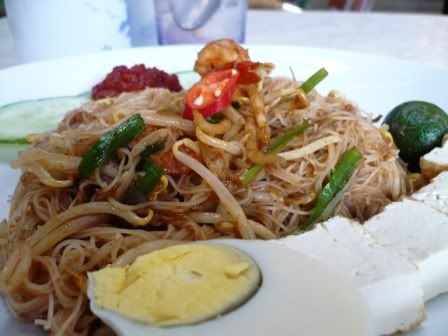 To end my meal;
Lychee Drink (RM2.50)
to the rescue. After all, when eating spicy stuff, it is best accompanied with some ice cold drink.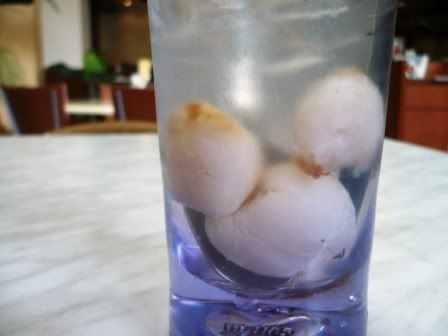 We chatted for another good hour, before bidding goodbye.
I'm full, satisfied and happy. What a day!