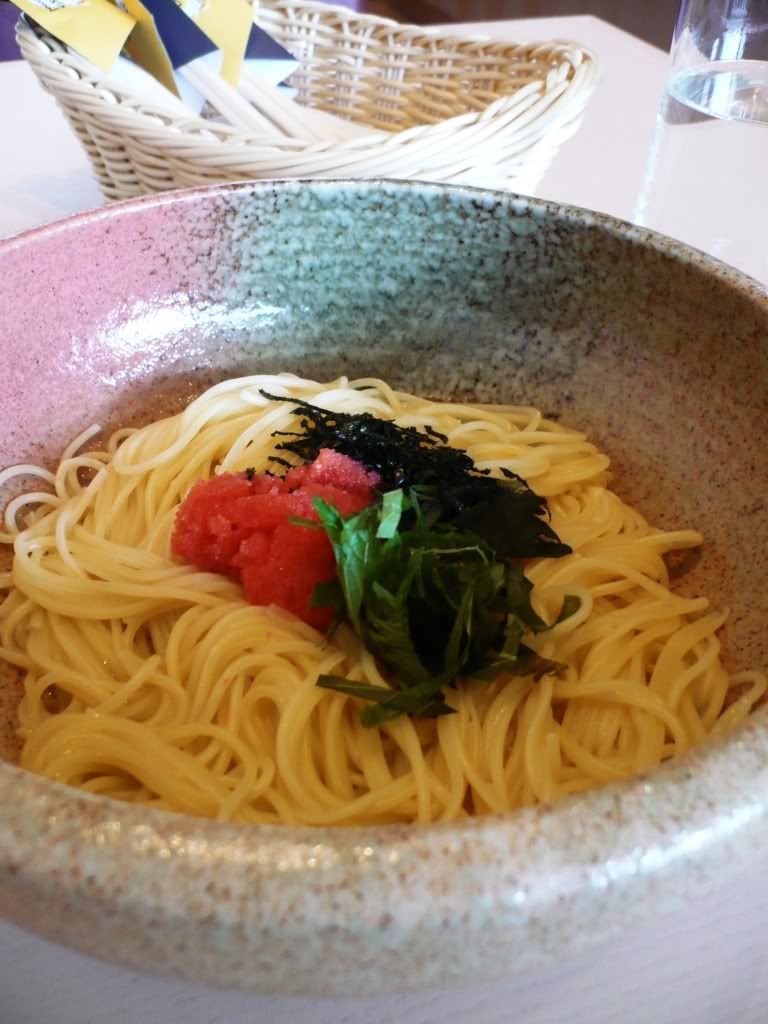 It was such a difficult decision. Everything looked so good. If I have it my way, I would want to try every single item in the menu. Never had I been so spoilt for choices eversince experiencing an authentic trattoria experience in Modena many years ago.
While Mentaiko pasta is not new in Klang Valley (
read Boo's Mentaiko adventure here
), walking into a japanese pasta house in Klang Valley is a totally different experience altogether. There are close to 30 different varieties of japanese pasta in
Pasta Zanmai at 1Utama
, with all kinds of imaginable japanese ingredient.
Mentaiko no Aojiso-fumi (RM18)
got to me somehow. I simply had to try to find out what the fuss was all about. So many well-known bloggers blogged about it. By appearance, it sure looked simple but I know that beneath the simplicity - just like how fond I am of a simple plate of Aglio Olio, appearance and know-how of making a wicked version out of it, is totally a different thing altogether.
After a bite ... goodness! THIS IS WHAT I'VE BEEN MISSING ALL ALONG!
Creamy, salty, slightly spicy with light fishy taste ... now I know what the fuss is all about! The taste were simple and spot on. Love it!
Before moving to blogger community here, I befriended a Tokyo girl based in LA whose blog I visit almost on a daily basis. I still do and one of the thing that I got fascinated with in her blog was her fascination with eggs. Yes, eggs. I mean, I just don't get it. She wine and dine in all the latest hip and happening places in LA - but one of the thing she never got tired off when she cooks at home or the lack off cooking - were
eggs
. Here she is, consuming all the foie gras, and drinking the most notable wine in the world but why eggs???!! Fortunately for her, LA's a big cosmopolitan city. Getting a good supply of imported japanese egg were possible but not in Malaysia,
until now
.
Well, you can't buy them for home cooking still but you can try them in form of
Onsen Tamago (RM3)
. The texture, simply remarkable quality with egg yolk so fresh and yellow. The taste were further lifted with the sweet and salty shoyu. Gorgeously paired. Nothing is more simplier and yummier than this, hence I'm
so
wanna go to Tokyo to eat after this simple experience.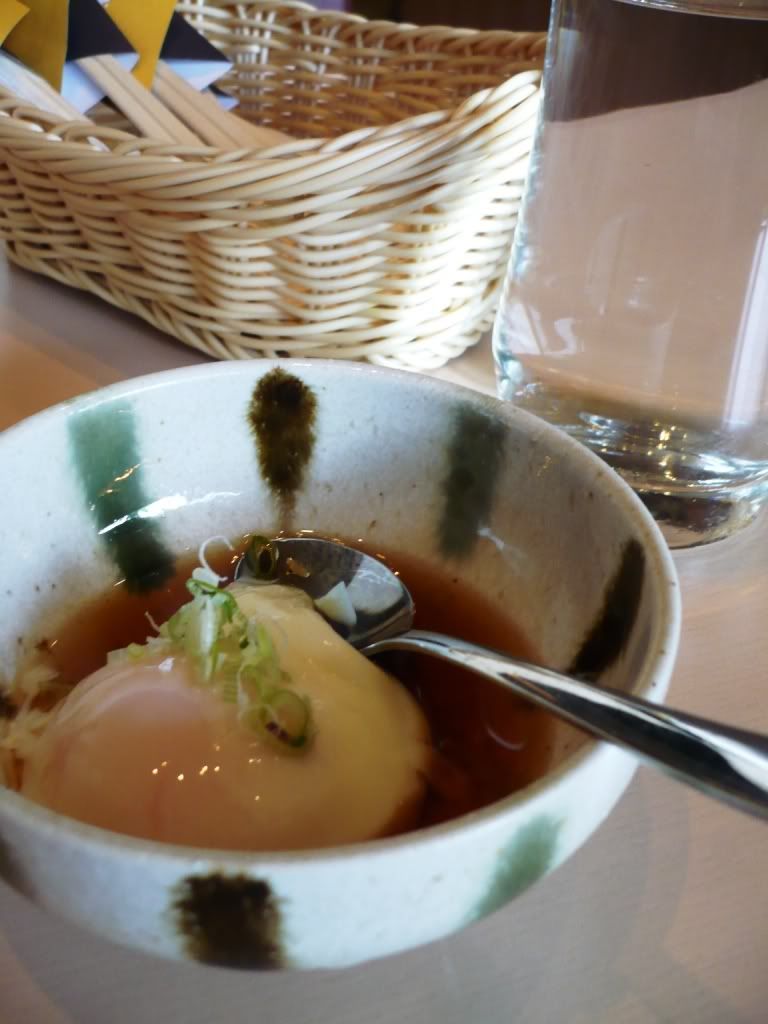 Ending my meal with a sweet, bitter note were a glass of
Matcha Tiramisu (RM10).
I love it when I get satisfaction out of a meal, minus the guilt. To me, Japanese food always does it.